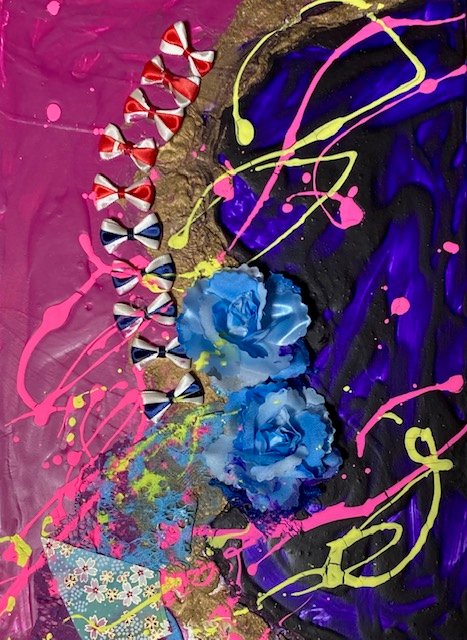 (ENG)
This is my original artwork.
"Ethereal World"
Mixed Media,22x27.3cm,2021
Pale flowers that bloom near the water late at night. I sometimes get a flash when I'm standing by the flowers. In this painting, Japanese paper was used to create a mysterious beauty.
Today, I finally drew the picture that was ordered. We also prepared for the group exhibition.
Exhibition this summer
"Graphic Art exhibition" 2021.August http://www.recto.co.jp/verso/
(JPN)
これは私が創った作品です。
「幽玄な世界」
ミクストメディア、22x27.3cm、2021
夜更けの水辺に咲く青白い花。花のそばにたたずんでいると時々閃光が走る。この絵には和紙なども使って神秘的な美を想像して描きました。
今日はやっと注文を受けていた絵が描けました。それからグループ展の準備も進めました。
この夏参加する展覧会
Graphic Art exhibition 2021.August クリエイティブ表現の現在 http://www.recto.co.jp/verso/
My website / 私のウェブサイト
https://ydart.exout.net/
抽象画のオーダー承ります。
https://ydart.exout.net/order.html
Call for Mail Art! / メールアート募集中!
https://ydart.exout.net/mailart.html