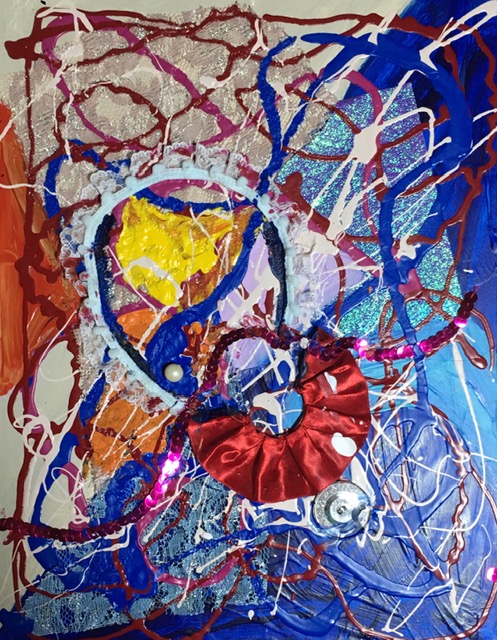 (ENG)
This is my original artwork.
"Excellent Piece of Poetry"
Mixed Media,31.8x41cm,2020
The word "last song" has two meanings. It means "a very fine poem or song" and "the act of singing with emotion". In any case, I drew this picture from an episode that when I couldn't go out because of the corona disaster, a musician healed everyone's heart by playing a wonderful song and performance from the balcony of an apartment house.
(JPN)
これは私が創った作品です。
「絶唱」
ミクストメディア、31.8x41cm、2020
「絶唱」という言葉には2つ意味があります。「非常にすばらしい詩や歌」という意味と、「感情をこめ、夢中になって歌うこと」という意味です。いずれにしても、コロナ禍で外出出来なかった時に、集合住宅のバルコニーから音楽家が素晴らしい歌や演奏を聴かせて皆の心を癒したというエピソードからこの絵を描きました。