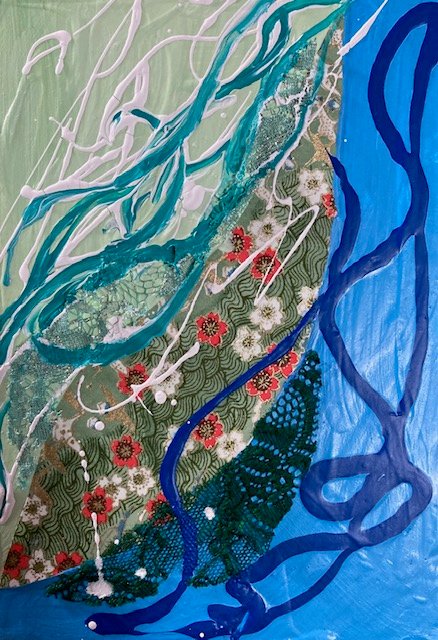 (ENG)
This is my original artwork.
"Flowing Water"
Mixed Media,15.8x22.7cm,2021
When I went to Katsura River some time ago, I went to a place where another river flows into it. There I found a landscape consisting of water flowing into a large river, soil and sand forming the terrain, and plants and animals benefiting from the water. Water is a colorless and transparent liquid, but in reality, it can easily change its shape and flow into various places, forming an endless landscape.
(JPN)
これは私が創った作品です。
「流れ込む水」
ミクストメディア、15.8x22.7cm、2021
しばらく前に桂川へ行った時、他の川が流れ込む場所へ行きました。そこには大河へと流れ込む水と、その地形を形作る土や砂、そしてその水から恩恵を受ける動植物たちからなる風景があったのです。水は無色透明な液体、と言ってしまえばそれまでですが、実際は水は容易に自らの形を変えて色々な場所へ流れ込み、無限の風景を形作るのです。
My website / 私のウェブサイト
https://ydart.exout.net/
Call for Mail Art! / メールアート募集中!
https://ydart.exout.net/mailart.html