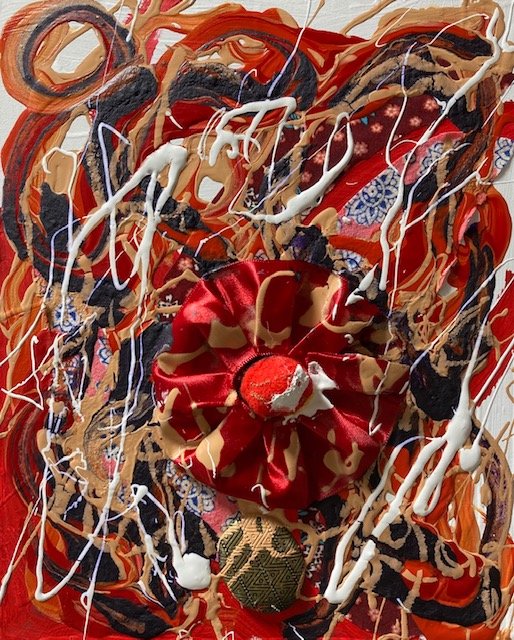 (ENG)
This is my original artwork.
"Fortune"
Mixed Media,22x27.3cm,2021
Fortune means fate, especially a fateful encounter. I put a special button like a lucky charm on this picture to make a good match.
I was so depressed this morning that I couldn't get any work done. I had rice cooked with lots of chicken and burdock for lunch, and I felt a little better and drew a picture. After that, however, I was still a little depressed and arranged the pictures.
I hope time heals. We still have a week until the next psychiatric examination.
(JPN)
これは私が創った作品です。
「巡り合わせ」
ミクストメディア、22x27.3cm、2021
巡り合わせとは、運命、特に運命的な出会いという意味であります。この絵はいい巡り合わせがありますようにと、ちょっとお守りみたいな特殊なボタンなどを貼り付けてみました。
今朝は朝からひどく落ち込んで、仕事が手につきませんでした。昼食に鶏肉とごぼうがたっぷり入った炊き込みご飯を食べて、少し元気になって絵を描きました。しかしその後はまた少し憂鬱なまま絵の整理をしました。
時間が癒してくれればいいのですが。次の精神科の診察までまだ1週間あります。
---
My Website / 私のウェブサイト
https://ydart.exout.net/
My Artwork sales site / 私の絵の販売サイト
https://ydart.stores.jp/
My stock illustration / 私のストックイラスト
https://www.shutterstock.com/ja/g/vvv753