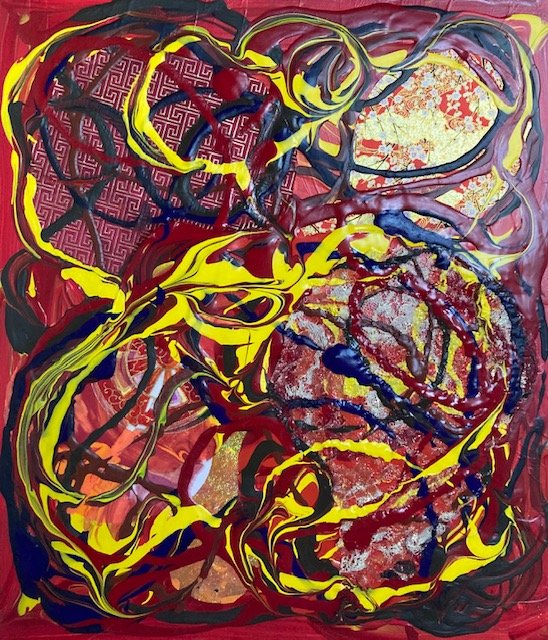 (ENG)
This is my original artwork.
"I Grew Up in the South"
Mixed Media,24.2x33.3cm,2021
Yesterday I wrote on this blog, "I will show you a picture that is very summery." This is the picture. Speaking of southern countries, I have an image of everlasting summer. He also expressed a kind of burning passion when he came to a big city from a southern country.
Today, I posted on Blurt the mail art that I received on May 11 out of the mail art I received during my personal exhibition. See https://blurtter.com/art/@yadamaniart/mail-art-20210511-20210511-eng-jpn for details. We are still recruiting mail art. The application requirements are at https://ydart.exout.net/mailart.html .
(JPN)
これは私が創った作品です。
「南国育ち」
ミクストメディア、45.5x53cm、2021
昨日「いかにも夏らしい絵をお見せします」とこのブログに書きました。その絵がこれです。南国と言ったら、私には常夏のイメージがありますので。また、南国から大都会へ出てきた時の、燃え盛る情熱みたいなものも表現しました。
今日は個展期間中に頂いていたメールアートのうち、5月11日受け取り分のメールアートをBlurtに載せました。詳細は https://blurtter.com/art/@yadamaniart/mail-art-20210511-20210511-eng-jpn をご覧ください。まだまだメールアートは募集中です。募集要項は https://ydart.exout.net/mailart.html にあります。