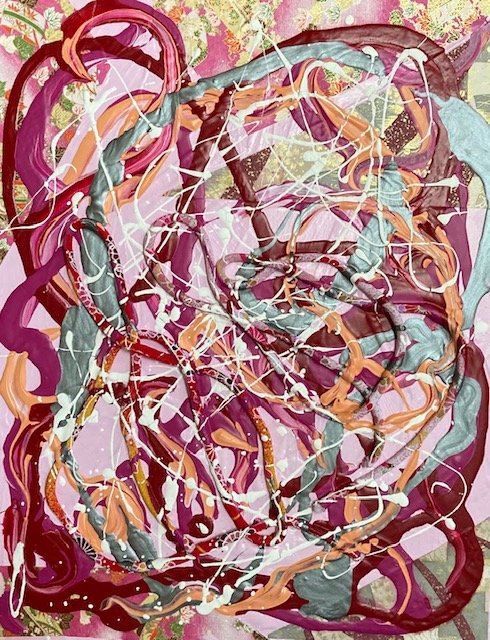 (ENG)
This is my original artwork.
"Keichitsu"
Mixed Media,31.8x41cm,2021
"Keichitsu" is one of the 24 seasons in Japan, and it is the day when winter hibernating insects begin to move after being lured cheerfully.
I thought about drawing the spring season in this picture. And I drew. However, I thought it was not enough for the title "Spring". When I look at the picture again, I feel something is moving, so I named it "Keichitsu".
It is rainy season here in Kyoto now, but today is a sunny day of rainy season and it is hot. I still turn on the fan, not the air conditioner.
Tomorrow, I will show you a picture that is very summery just like the current season.
(JPN)
これは私が創った作品です。
「啓蟄」
ミクストメディア、31.8x41cm、2021
「啓蟄」とは二十四節気のひとつで、冬ごもりしていた虫が、陽気に誘われ動き出すころとされる日のことです。
この絵では、私は春の季節を描こうと思いました。そして描きました。しかしただ「春」というタイトルにするには物足りなく思いました。改めて絵を見ると何やらうごめいている感じなので「啓蟄」というタイトルにしました。
いま、こちら京都は梅雨で、しかし今日は梅雨の晴れ間で暑いです。まだ冷房ではなく扇風機をつけています。
明日はいまの季節通りの、いかにも夏らしい絵をお見せしますよ。
My website / 私のウェブサイト
https://ydart.exout.net/
Call for Mail Art! / メールアート募集中!
https://ydart.exout.net/mailart.html