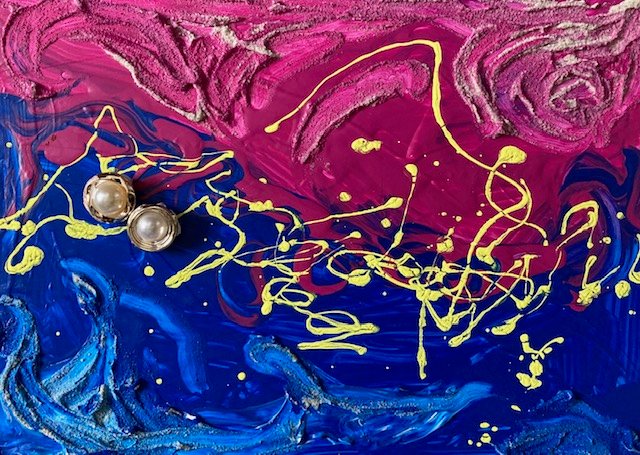 (ENG)
This is my original artwork.
"Obscure Double Star"
Mixed Media,24.2x33.3cm,2021
On the left side of the picture, there are two small stars in a row. Then there is a flash of yellow light and a sticky atmosphere swirling around them. This undulation is caused by the use of a medium that contains sand. There are many different kinds of mediums, and I'm not very good at using them, but I'm going to actively use them to achieve a wider range of expression.
(JPN)
これは私が創った作品です。
「ひそやかな二重星」
ミクストメディア、24.2x33.3cm、2021
絵の左の方に小さな星が2つ並んでいます。そして黄色い閃光が走り、周囲をねっとりした大気がうねっています。このうねりは砂の入ったメディウムを使ったものです。メディウムはそれこそ色々な種類があって、私は使いこなせていませんが、さらに幅広い表現を目指すべく積極的に使っていこうと思います。(^^♪
---
My Website / 私のウェブサイト
https://ydart.exout.net/
My Art shop / 私のアートショップ
https://ydart.stores.jp/