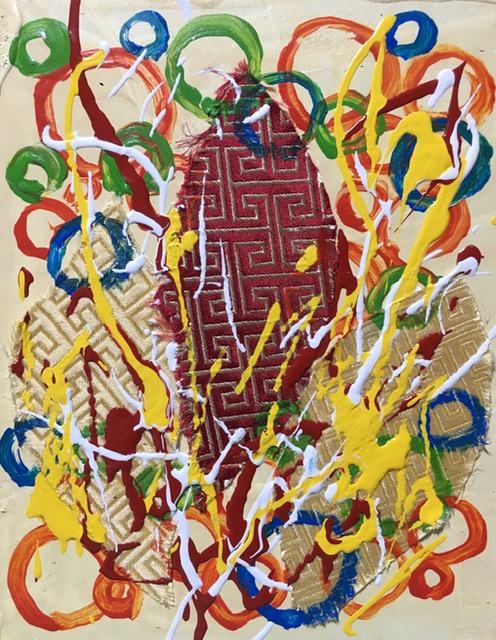 (ENG)
This is my original artwork.
"Recovery"
Mixed Media,14x18cm,2020
I sometimes feel stiff in my shoulders, but these days it's not so bad, and it heals naturally. But I'm also suffering from a disease that can't be cured naturally, so I'm taking care of my body in various ways. On June 1 of this year, when I finished attending the university hospital once a year to see the postoperative course of my uterine cancer, the words "healing" crossed my mind. I drew this picture with a feeling of happiness.
(JPN)
これは私のオリジナル作品です。
"治癒"
ミクストメディア、14x18cm、2020
私は時々肩が凝ったりするけれども、最近はそんなに酷くなく、自然に治っています。でも自然に治らない病気も患っているから、色々と身体には気をつけているつもりです。そんな中今年の6月1日をもって子宮体がんの術後経過を見てもらうため年に1回大学病院まで通っていたのが終わった時には「治癒」という言葉が頭をよぎりました。晴れ晴れとした気持ち、そんな思いを込めて描きました。