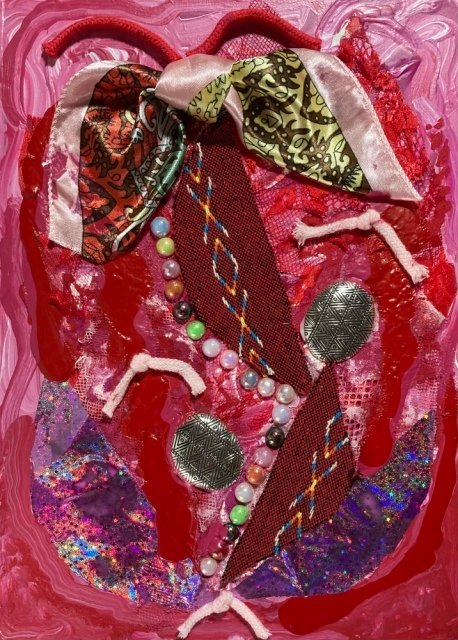 (ENG)
This is my original artwork.
"Red Plant"
Mixed Media,24.2x33.3cm,2022
Some hot springs that contain iron have a red color. I drew this picture imagining that the plants that grow in those hot spring areas would absorb the hot spring water and turn red. The hot spring water seems to make them feel good. By the way, I haven't been to a hot spring for a long time.
(JPN)
これは私が創った作品です。
「赤い植物」
ミクストメディア、24.2x33.3cm、2022
鉄分を含む温泉には、赤い色をしているものがあります。その温泉地に生えた植物は、温泉のお湯を吸って赤くなるかなと想像してこの絵を描きました。温泉のお湯で気分も良さそうです。そういえば、私はもう長いこと温泉には行っていないです。
---
My Website / 私のウェブサイト
https://ydart.exout.net/
My Art shop / 私のアートショップ
https://yadamaniart.com/