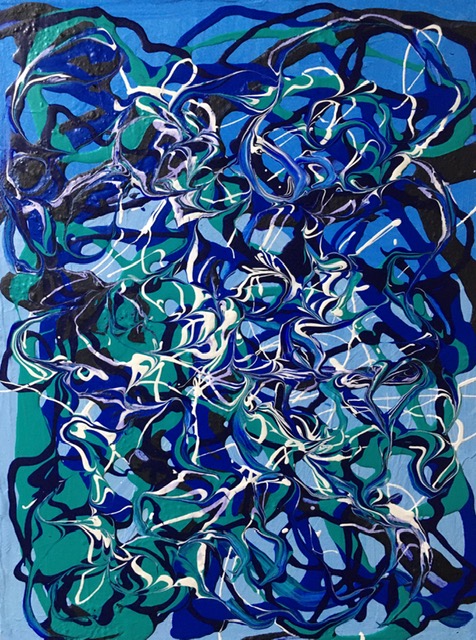 (ENG)
This is my original artwork.
"Ripple"
Acrylic on Wooden board,30x40cm,2020
I wanted to express waves, so I drew it by mixing blue and white.
In Kyoto these days, it's cold in the morning and evening, but it's warm in the afternoon and you don't need an air conditioner in the afternoon.
Today I was drawing pictures, doing data entry work, and collecting accumulated garbage in the afternoon.
It was a relaxing day.
(JPN)
これは私が創った作品です。
「さざなみ」
木の板にアクリル、30x40cm、2020
波の表現がしたかったので、青系の色と白を混ぜ合わせるように描きました。
このところ京都では朝夕は冷えますが昼は暖かく、昼はエアコンが要りません。
今日は絵を描いて、データ入力の仕事をして、午後はたまったゴミを集めていました。
のんびりした1日でした。
---
UNKNOWN ASIA 2020 ONLINE
2020.12.11[fri] 10:00~20:00 VIP PREVIEW
2020.12.12[sat] 10:00~20:00
2020.12.13[sun] 10:00~20:00
Website: https://unknownasia.net/
My Artist Page: https://unknownasia.net/artist/artist_detail.php?lang=&aid=72
---