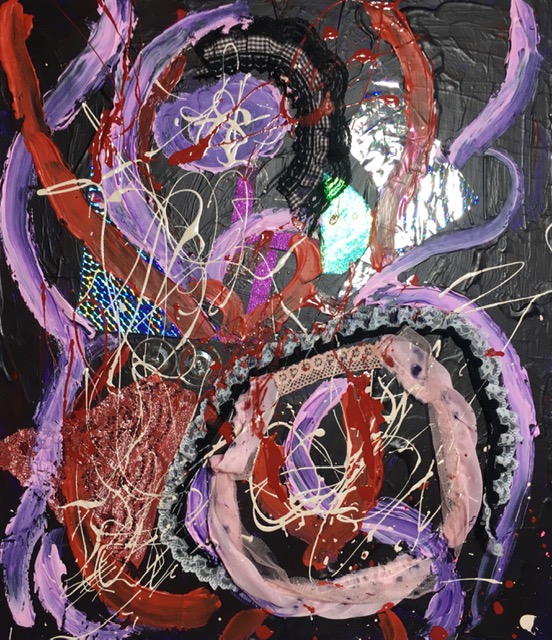 (ENG)
This is my original artwork.
"Share"
Mixed Media,45.5x53cm,2020
It's a picture of people trying to share everything. Well, Facebook visualization ...... that's a joke. Maybe because I am alone, I don't really share anything tangible with others, so I feel like I "share" news, photos, and other fluffy things that are running around the Internet on SNS.
---
Akiko Yada solo exhibition "The days of looking for a smile"
Date: Wednesday, November 4, 2020 - Sunday, November 8 11 - 19 o'clock (Until 17 o'clock on the last day)
Venue: Galleria Enmachi (Heights Emmachi 101, 24-2 Nishinokyo Minami Otakigomado-cho , Nakagyo-ku Ward, Kyoto City,JAPAN)
Special site: https://yadamaniart.com/
Reservations required (Up to 2 people can stay at one time. You can reserve up to 30 minutes per unit and up to 2 units.)
For other details, please visit the special site.
---
(JPN)
これは私が創った作品です。
「共有」
ミクストメディア、45.5x53cm、2020
あれもこれもとばらまいて、共有させようとする姿を描いたものです。まあFacebookの視覚化です……ていうのは冗談ですけど。私は独りだからか、あまり他人と何か形のあるものを共有することがないので、SNSでニュースやら写真やら、ネットを駆け回っているふわふわしたものを「シェア」して共有した気になっています。
---
★矢田明子個展「笑顔を探す日々」
日時:2020年11月4日(水)~11月8日(日)11~19時(最終日は17時まで)
会場:ガレリア円町(京都市中京区西ノ京南大炊御門町24-2 ハイツ円町101)
特設サイト:https://yadamaniart.com/
予約制 (一度に滞在できるのは2人まで・1単位30分・2単位まで予約可能)
その他詳細は特設サイトをご覧ください
---