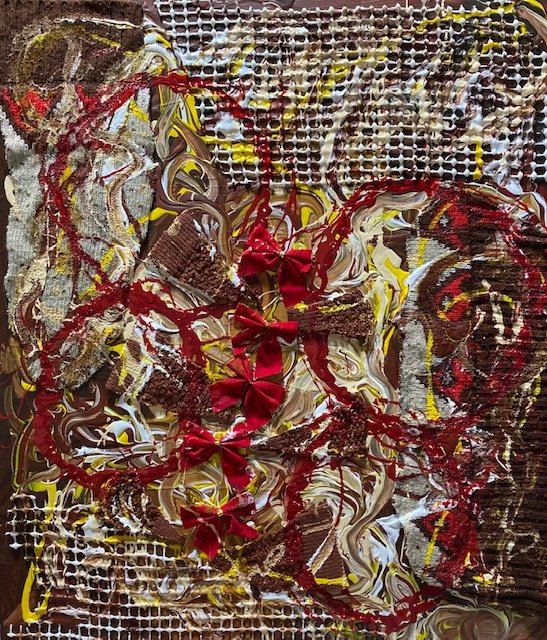 (ENG)
This is my original artwork.
"Soil"
Mixed Media,45.5x53cm,2021
The soil is "the weathering of rocks at the top of the earth's crust plus the addition of animal or plant remains or their decomposition". It also means "soil for growing crops". In this work, we expressed a fertile soil mixed with various rock powders and biological decomposition products. It is so fertile that there are already buds here and there and flowers are blooming.
(JPN)
これは私が創った作品です。
「土壌」
ミクストメディア、45.5x53cm、2021
土壌とは「地殻の最上部にある、岩石の風化物に動植物の遺体あるいはその分解物が加わったもの」だそうです。また「作物を生育させる土」の意味もあります。この作品では色んな岩石の粉や生物の分解物が混じった肥沃な土壌を表現しました。あまりにも肥沃なのでもうあちこちに芽が出て花が咲いていたりします。
---
My Website / 私のウェブサイト
https://ydart.exout.net/
My Artwork sales site / 私の絵の販売サイト
https://ydart.stores.jp/