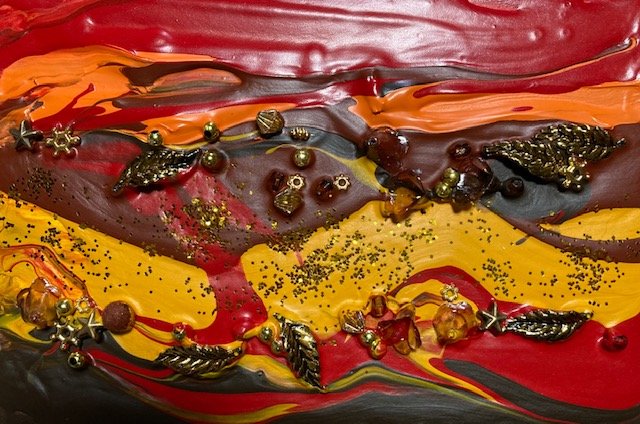 (ENG)
This is my original artwork.
"Stratum"
Mixed Media,15x10cm,2021
A reddish formation as if a volcano had cooled and had been denatured by heat. It seals ancient life in fossils. I imagined such a stratum and drew it. I like how the fossils that are buried in the stratum sparkle.
(JPN)
これは私が創った作品です。
「地層」
ミクストメディア、15x10cm、2021
火山が冷えたかのような、そして熱で変性したかのような、赤茶けた地層。それは太古の昔の生物を化石にして閉じ込めている。そんな地層を想像して描きました。地層の中に埋まる化石がきらめいているのが気に入っています。
My website / 私のウェブサイト
https://ydart.exout.net/
Call for Mail Art! / メールアート募集中!
https://ydart.exout.net/mailart.html