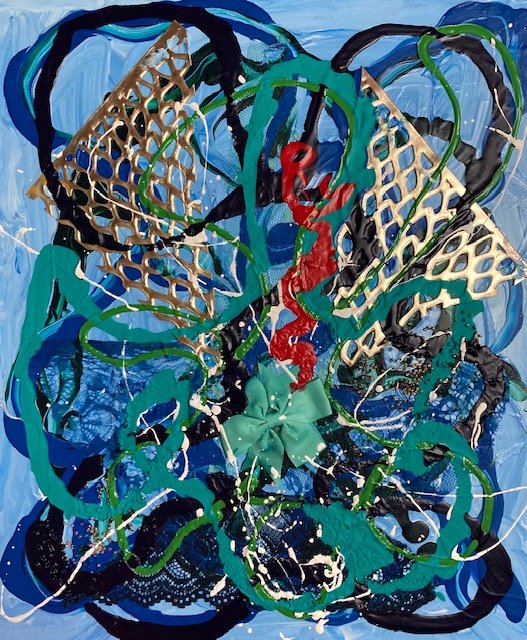 (ENG)
This is my original artwork.
"Sudden Emergence"
Mixed Media,38x45.5cm,2021
A small, red, snake-like creature was born out of the green. The creature opened its mouth wide and made a sound. I wanted to depict the shocking birth of the creature in this painting, so I thought "birth" would not have enough impact, so I chose the title "Sudden Emergence". I wanted to express the shock and preciousness of the birth of life.
---
Akiko Yada's solo exhibition "Let your cerebral cortex be your guide
Period: 26(Tue) October - 31(Sun) October, 2021, 11:00 - 20:00
Venue: Room_412
(Room 412, Takagi Building, 15-8 Sakuragaoka-cho, Shibuya-ku, Tokyo)
---
(JPN)
これは私が創った作品です。
「爆誕」
ミクストメディア、38x45.5cm、2021
緑の中から赤い、小さな蛇のような生き物が生まれました。生き物は大きく口を開けて鳴いていました。私はこの絵の中で衝撃的に生き物が生まれる様子を描きたかったので「生誕」では少々インパクトが足りないと思い「爆誕」というタイトルにしました。いのちが生まれることの衝撃や尊さを表現したかったのです。
---
★矢田明子 個展「大脳皮質をあそばせて」
会期:2021年10月26日(火)-10月31日(日)11-20時
会場:Room_412
(東京都渋谷区桜丘町15-8 高木ビル412号室)
---