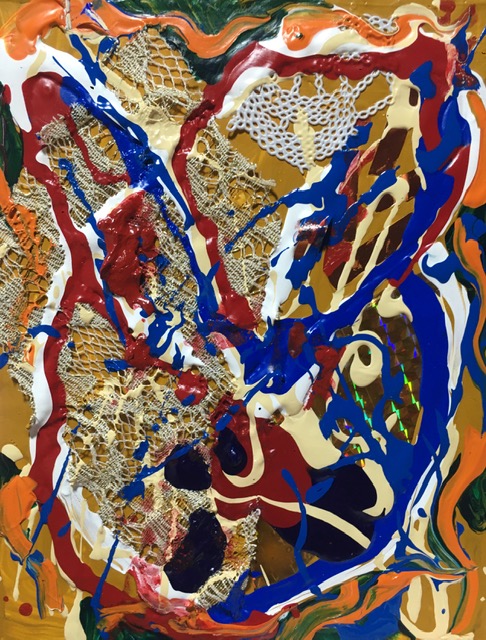 (ENG)
This is my original artwork.
"Untitled20200613"
Mixed Media,14x18cm,2020
It's been raining since the rainy season began. It sounds elegant when I say I'm writing while listening to the sound of rain, but it's hard when it's hot and humid. In this picture, a thin gauze like cloth with large eyes was pasted to create a feeling of dryness.
I was drawing a picture that was bigger than usual today. It's good to be fascinated, but I keep making mistakes.
(JPN)
これは私のオリジナル作品です。
"Untitled20200613"
ミクストメディア、14x18cm、2020
梅雨入りしてから雨の日が続いています。今も雨音を聞きながらこれを書いています、というとなんか優雅に聞こえますが、蒸し暑いのが辛いです。この絵では目の大きな薄いガーゼみたいな布を貼り込んでかさついた感じを出してみました。
今日はいつもに比べると大きなサイズの絵も描いていました。夢中になったのはいいけど失敗に失敗を重ねています。