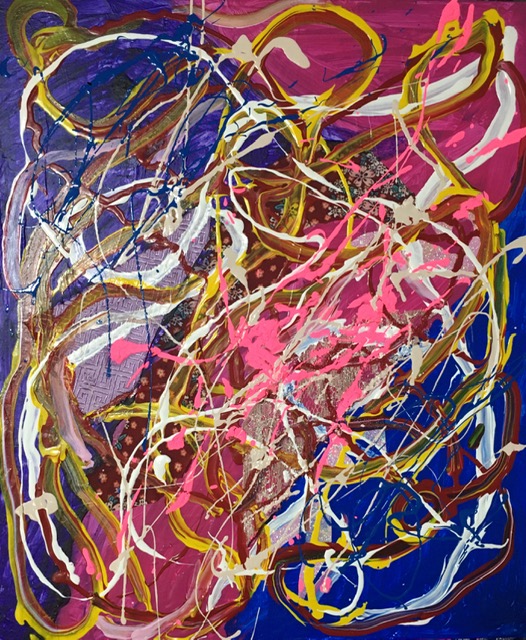 (ENG)
This is my original artwork.
"Wandering"
Mixed Media,38x45.5cm,2020
I like to travel alone. It's not so much wandering, but the empty seas and deserted backstreets that aren't famous tourist destinations. I can suddenly get into something. And I feel like my life is a wanderer's journey. I've changed jobs a few times, and when I was painting I did a lot of peddling, and that's how I got here. That's how I've come to this point in my life. I painted this image of wandering, of encountering all sorts of things, of being happy and sad, and so on.
(JPN)
これは私のオリジナル作品です。
"放浪"
ミクストメディア、38x45.5cm、2020
私はひとり旅が好きです。放浪というほどでもないけれども、有名な観光地ではない、誰もいない海やさびれた裏通りなんかにふと入ったりします。そして人生も、放浪の旅のような気がします。私は何回か仕事を変わったし、そして絵を描いている時は色々と行商のようなこともしました。そうしてここまで生きてこられました。その色々なことに遭遇したり、喜怒哀楽があったり、そんな「放浪」のイメージを描きました。