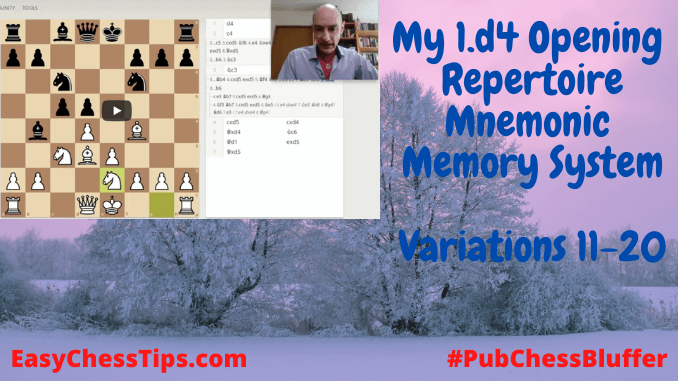 Here are the second 10 variations (11-20) of my 1.d4 opening repertoire memory system...
They are in the Queen's Gambit Declined and the Queen's Gambit Accepted. They include these variations of the QGD:
The Hennig-Schara Gambit
The Austrian Defence
Ragozin/Nimzo Indian
Alapin Variation
This is really a test to see if I can recreate the moves of the 11th-20th variations of my system.
There are another 164 variations in the memory system, which I will go over in future videos.
For more info see this post on my chess blog:
https://easychesstips.com/1-d4-opening-repertoire-mnemonic-memory-system-challenge-part-2-qgd-and-qga
Cheers!
David Hurley