Hey Cheers Guys!
This is my first time of hopping into #Chess game. Thanks to Chess Community for bringing this lovely 😍 gaming worth participating.
This game actually reminds of some of the local games I've ever played: "Ludo", "Oware", "Cards" & "Dame." Knowing how to flex with those games #Chess gaming was very simple to grasp. I didn't stress myself of knowing the tricks, even though not all the rules that I'm abreast with. I am still on the beta stage, novice under studying to master some tricks!
---
Let's delve into how I began. Sorry my user name at #Chess gaming is #jude9chess. After setting my account right. I got selected the various categories. I came across "the queen". This is similar to the "Dame" board where we have a lot of cards. But this one is the queen 👑 and the stars. The trick of the game is to arrange the stars in line with queen to be successful and move to the next level when all the stars have been exhausted.
What makes it very easy to play is that the would some round highlighted indication showing the direction. In going forward I don't know if it follows the same pattern. I was able to kill the game and graduated to the next level.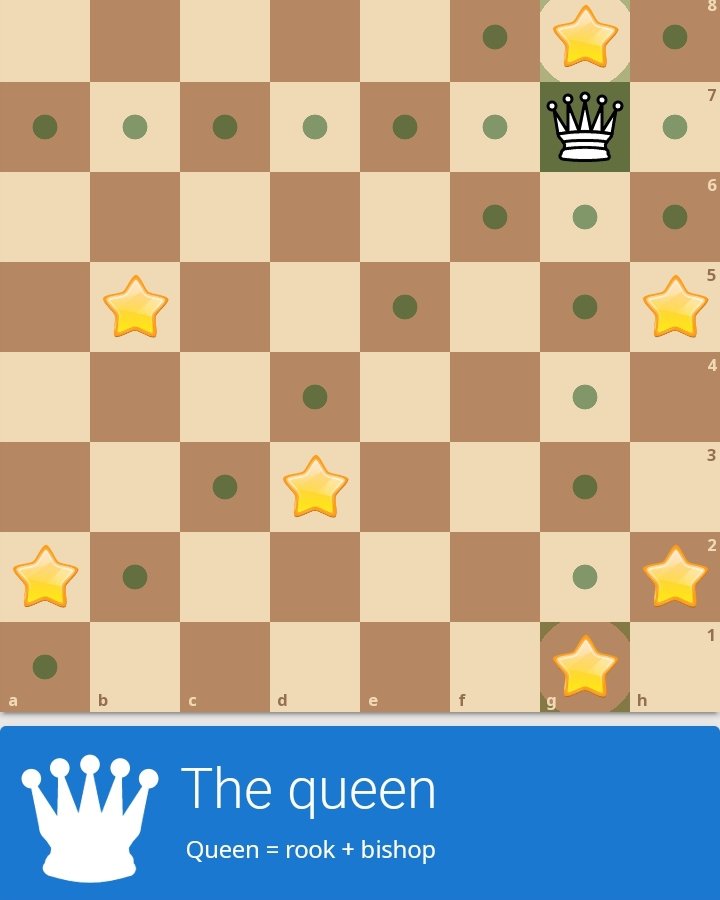 ---
As displayed here, "stage 3 completed." So the next level was "King" I was able to capture one trick and that was, where the "King" is position, the colour of the star at its diagonal must match in order to be successful. This trick helped me to moved to the next level.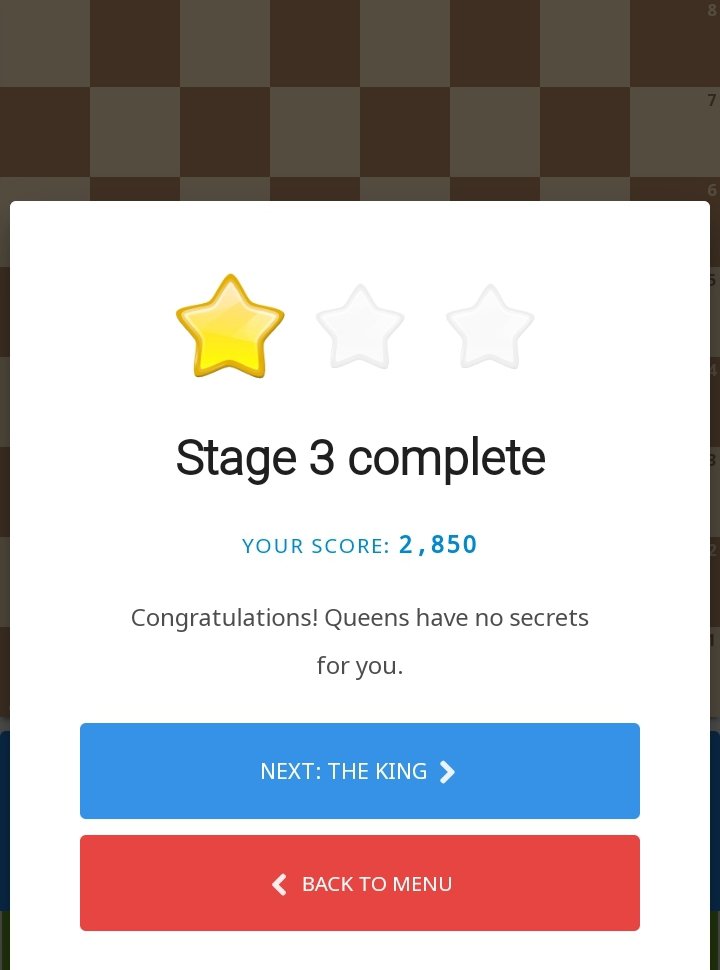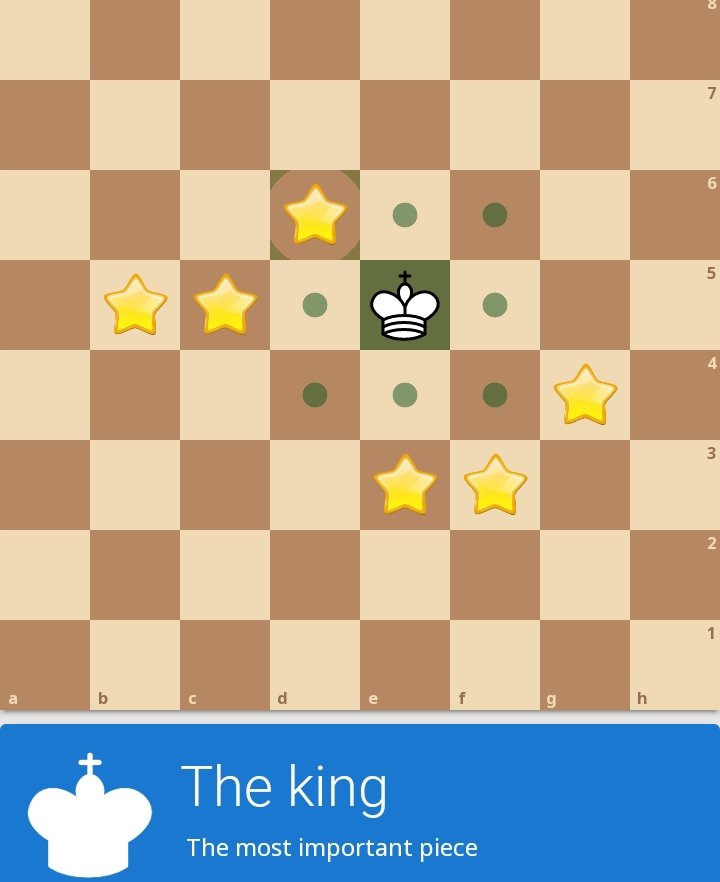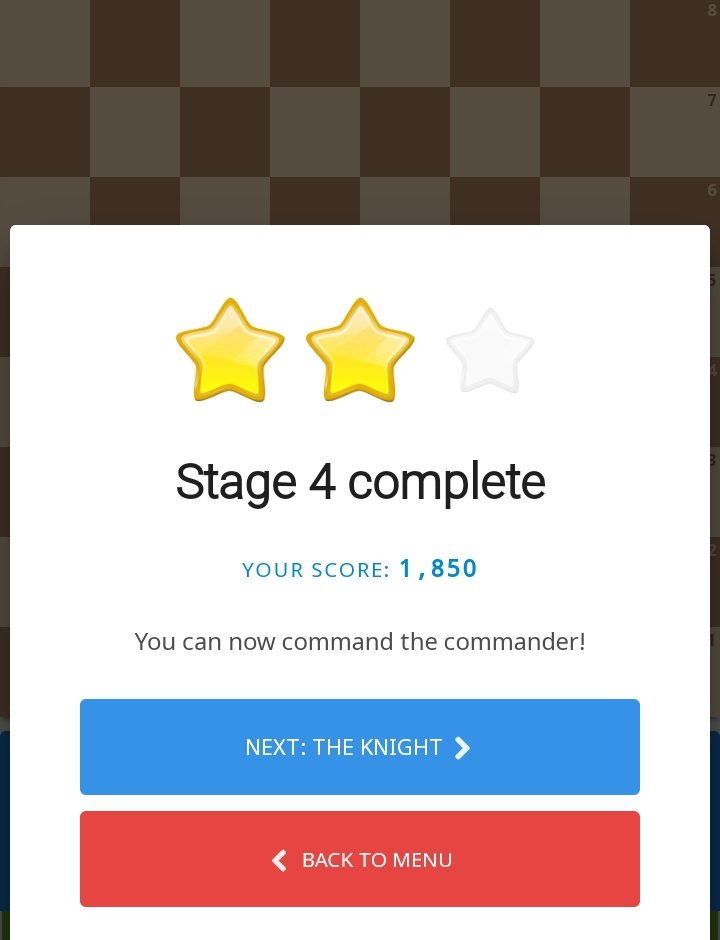 ---
I was then promoted to "the pawn". At the pawn, I was able to matched all my stars to the pawn haven mastered the trick of the game.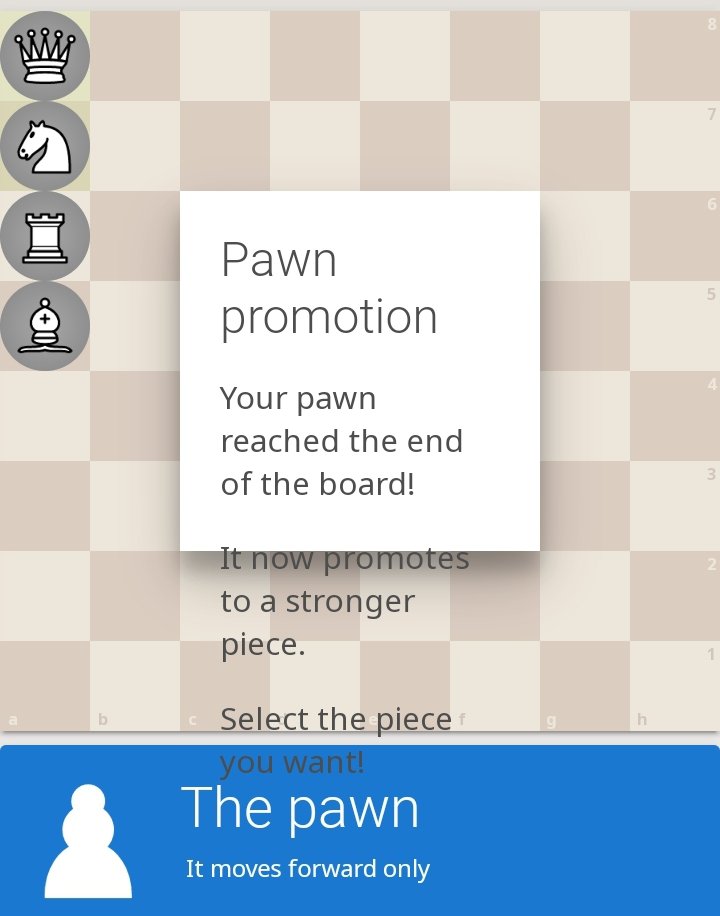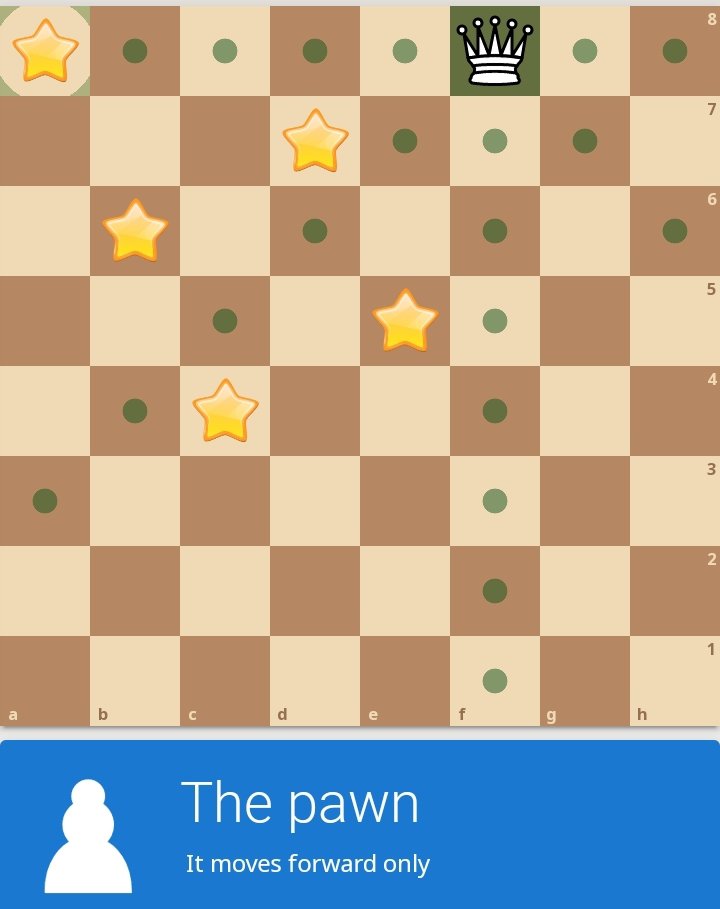 ---
This is just the beginning, I would be able to mastered the game of chess as I progress daily. Thanks for joining me!