Hola jóvenes ilustres, primero que todo excelente año 2022, que su salud esté excelente todo el año, que tengan muchos días felices acompañados de sus seres queridos y que tengan más dinero con menos trabajo, ahora, empezando bien el año, me encontré con un anime muy curioso que muchos han olvidado, así es, hoy hablaremos del precioso Akagami no Shirayuki-Hime.
Hello distinguished young people, first of all excellent year 2022, may your health be excellent throughout the year, may you have many happy days accompanied by your loved ones and may you have more money with less work, now, starting the year well, I met a very curious anime that many have forgotten, that's right, today we will talk about the beautiful Akagami no Shirayuki-Hime.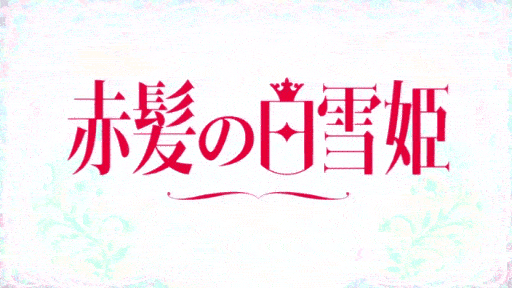 Akagami no Shirayuki-Hime, ( Tokio MX, 2015)
RECAPITULEMOS/LET'S RECAP…
Si pudiera desear algo, desearía poder controlar mi propio destino… sin importar lo que cueste elegiré mi propio camino, escribiré mi propia historia, soy Shirayuki, y este es un lado de Blancanieves que nunca te han contado.
If I could wish for anything, I wish I could control my own destiny… no matter what it takes I will choose my own path, I will write my own story, I am Shirayuki, and this is a side of Snow White that you have never been told.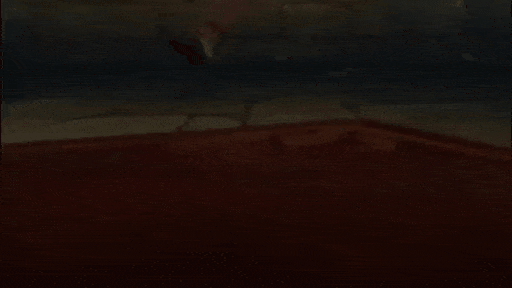 Akagami no Shirayuki-Hime, ( Tokio MX, 2015)
SU VALORACIÓN/YOUR ASSESSMENT…
También denominada en inglés como Snow White with the Red Hair, comenzó como un manga bimensual en 2007 por la revista LaLa Dx, y que, dada su gran aceptación, en 2009 fue trasladada a la revista LaLa para ser emitido de manera mensual, obteniendo una adpatación al anime producida por el mismísimo estudio BONES (se acuerdan de Mob Spycho 100%?, pues ellos, si no, dale una checada a nuestra reseña ya saben visitas gratis []~( ̄▽ ̄)~*) en 20015, con un total de 2 temporadas y 1 ova, consiguió tantos seguidores, que tanto su manga como su anime se encuentran actualmente licenciados y en emisión en inglés desde 2019, por lo que goza de una gran fama no solo en Japón, debido a que fue acogida por Funimation (déjese querer y patrocíname ( ̄▽ ̄)).
Denominated in English as Snow White with the Red Hair, it began as a bimonthly manga in 2007 by LaLa Dx magazine, and given its great acceptance, in 2009 it was transferred to LaLa magazine to be issued monthly, obtaining an adaptation to the anime produced by the studio BONES itself (do you remember Mob Spycho 100%? Well, if not, take a look at our review, you already know free visits []~( ̄▽ ̄)~*) in 20015, with a total of 2 seasons and 1 ova, got so many followers, that both its manga and its anime are currently licensed and broadcast in English since 2019, for which it enjoys great fame not only in Japan, because it was welcomed by Funimation (let yourself be loved and patronize me ( ̄▽ ̄)).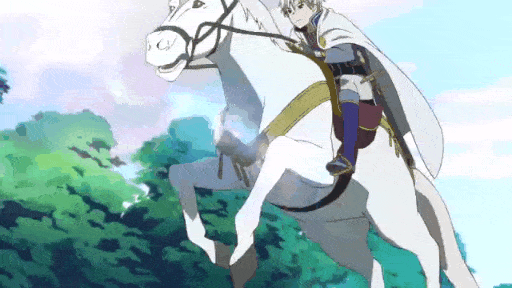 Akagami no Shirayuki-Hime, ( Tokio MX, 2015)
EN MI OPINIÓN/IN MY OPINION…
En Akagami no Shirayuki Hime, encontramos un shoujo en toda regla, una versión propia de un cuento de Disney muy conocido: Blancanieves, pero ¿qué hace esta versión tan atractiva?, te explico.
In Akagami no Shirayuki Hime, we find a full-fledged shoujo, a version of a well-known Disney tale: Snow White, but what makes this version so attractive, I'll explain.
Akagami no Shirayuki-Hime, ( Tokio MX, 2015)
Shirayuki es una chica que vive tranquilamente en el pueblo de un reino, una chica que tiene una tienda de medicina herbolaria, pero que se enfrena al acoso por parte del gobernante de su país debido a su poco usual color de cabello, color que le lleva a tener distintos problemas, en medio de su escape conoce a Zen, el próximo Rey de un país vecino, quien decide llevarla consigo a su reino ofreciéndole protección, una cosa lleva a la otra y terminan profundizando una amistad invaluable, la cual, permite que Shirayuki busque su propio camino, ese es todo su trasfondo, pero con un toque de comedia y acción digna de un shonen, así que, puesto que es un anime de puro romance, se creería que se volvería pesado con el paso de los capítulos, pero lejos de eso, en definitiva se vuelve entretenida y cautivadora.
Shirayuki is a girl who lives quietly in the village of a kingdom, a girl who owns an herbal medicine shop, but who faces harassment from the ruler of her country due to her unusual hair color, a color that takes her to have different problems, in the middle of her escape she meets Zen, the next King of a neighboring country, who decides to take her to his kingdom offering her protection, one thing leads to another and they end up deepening an invaluable friendship, which, allows Shirayuki seek her own path, that's all her background, but with a touch of comedy and action worthy of a shonen, so, since it's a pure romance anime, you'd think it would get heavy with the passing of the chapters, but far from that, it definitely becomes entertaining and captivating.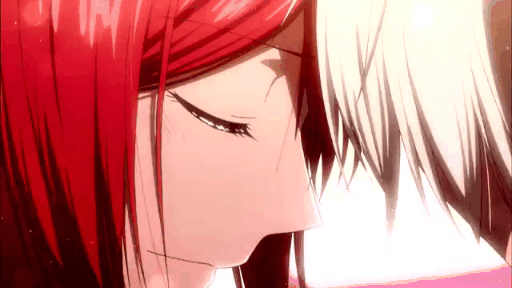 Akagami no Shirayuki-Hime, ( Tokio MX, 2015)
La verdad me encanta su banda sonora porque básicamente, es escuchar buenos temas de música clásica, clarinete, violines, chelo y piano, son solo algunos de los timbres que se pueden escuchar en la mayor parte de sus temas, aunque desafortunadamente no es una banda sonora distintiva de este anime, no se siente como si aportara algo a la serie en sí, ya que, de alguna forma podría llegar a confundirla con bandas sonoras como la del anime de Karneval o 7-Gosth (hablaremos de ellos más adelante así que espérenlo con ansias (~o ̄▽ ̄)~o), si bien, es una banda sonora muy agradable y placentera por su entonación en su mayoría alegre, tiene temas para cada situación, una banda sonora muy variada, además de tener un elenco de seiyus reconocidos, tan solo los protagonistas son Hayami Saori (en Bakuman Azuki Miho, tenemos la recomendación si quieres darle una visita), y Osaka Ryota (Hirata de Classroom Elite, e igual puedes ver nuestra reseña), eligieron una amplia gama de seiyus afamados, así que es genial en ese aspecto.
The truth is that I love their soundtrack because basically, it is listening to good classical music songs, clarinet, violins, cello and piano, they are just some of the timbres that can be heard in most of their songs, although unfortunately it is not a band distinctive soundtrack of this anime, it doesn't feel like it adds anything to the series itself, as it could somehow be confused with soundtracks like Karneval's anime or 7-Gosth (we'll talk about them later so look forward to it (~o ̄▽ ̄)~o), although it is a very pleasant and pleasant soundtrack due to its mostly cheerful intonation, it has themes for each situation, a very varied soundtrack, in addition to having a cast of recognized seiyus, only the protagonists are Hayami Saori (in Bakuman Azuki Miho, we have the recommendation if you want to give it a visit), and Osaka Ryota (Hirata from Classroom Elite, and you can still see our review), they chose a wide range of seiyus famous, so e is great in that regard.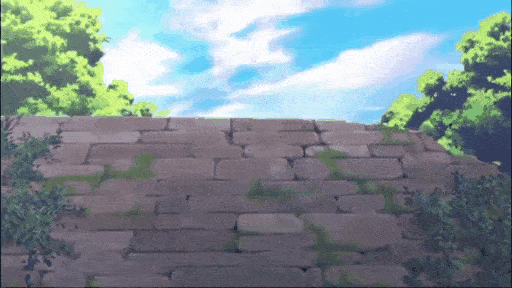 Akagami no Shirayuki-Hime, ( Tokio MX, 2015)
Su animación es brutal en muchos sentidos, algunos fondos se manejan con un estilo pintura al óleo, los diseños de personajes es muy detallado, el uso de luces y sombras, los planos, los detalles, la mezcla de colores tan vibrantes y nítidos con colores oscuros hace resaltar mucho los paisajes, ciertamente no es un Violet Evergarden en calidad y comete muchos, muchos errores, pero se defiende cuidando las escenas de batalla (sí, es un shoujo y tiene escenas de batalla muy bien hechas, para ser sincera ( ̄ c ̄)), creando una animación muy estilizada, pero lo suficientemente flexible para hacer comedia, un gran trabajo en mi opinión.
Its animation is brutal in many ways, some backgrounds are handled in an oil painting style, the character designs are very detailed, the use of light and shadow, the planes, the details, the mixture of colors so vibrant and sharp with colors dark makes the landscapes stand out a lot, it is certainly not a Violet Evergarden in quality and makes many, many mistakes, but it defends itself by taking care of the battle scenes (yes, it is a shoujo and it has very well done battle scenes, to be honest ( ̄ c ̄)), creating a very stylized animation, but flexible enough to do comedy, a great job in my opinion.
Akagami no Shirayuki-Hime, ( Tokio MX, 2015)
Ahora, hablamos de un anime con una construcción de mundo un tanto pobre por desgracia, pero es lo suficientemente buena para que sus personajes vivan en él, sus personajes están muy bien construidos, así que la historia se cuenta solo con eso, permitiendo la expresividad de ellos en su historia, sueños, inseguridades y responsabilidades que los atan de formas bien estructuradas, hacen que los personajes sean muy vivos, así que no puedes evitar encariñarte con ellos, ya que, a diferencia de los típicos animes rosas de romance, absolutamente ningún personaje es indefenso, no carecen de sentido, dejan salir esta cualidad del ser humano en el que son fuertes, pero débiles a la vez, lo bueno y lo malo de las personas, solo por ello, se vuelve muy adictiva.
Now, we are talking about an anime with a somewhat poor world construction unfortunately, but it is good enough for its characters to live in it, its characters are very well constructed, so the story is told only with that, allowing expressiveness of them in their story, dreams, insecurities and responsibilities that tie them together in well-structured ways, make the characters very alive, so you can't help but become attached to them, since, unlike the typical pink romance anime, absolutely no character is helpless, they are not meaningless, they let out this quality of the human being in which they are strong, but weak at the same time, the good and the bad of people, just for that, it becomes very addictive.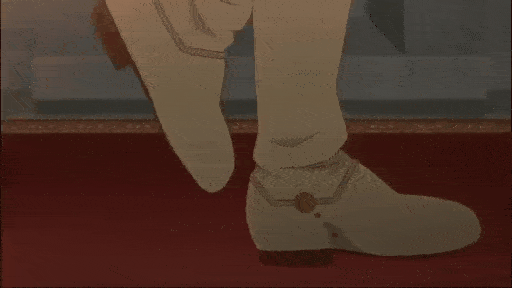 Akagami no Shirayuki-Hime, ( Tokio MX, 2015)
TERMINANDO/ENDING…
Akagami no Shirayuki-Hime sinceramente es un anime rosa, trata de un romance puro, pero de alguna manera es entretenido como pocos de su género, tiene la esencia de esos animes shoujo antiguos, pero combinado con la animación nueva, podrías decir que es como una de estas películas que cambian la versión de un cuento, pero adaptada a un anime, lo cual disfruté bastante, así que si buscas un anime de romance (sabes en el fondo que si lo haces ╮( ̄▽ ̄)╭), dale una oportunidad esta puede ser una buena opción, si no, igual velo, podría darte una grata sorpresa.
Akagami no Shirayuki-Hime is honestly a pink anime, it's about a pure romance, but somehow it's entertaining like few others of its genre, it has the essence of those old shoujo anime, but combined with the new animation, you could say it's like one of these movies that changes the version of a story, but adapted to an anime, which I quite enjoyed, so if you're looking for a romance anime (you know deep down that if you do it ╮( ̄▽ ̄)╭), give an opportunity this can be a good option, if not, just watch it, it could give you a pleasant surprise.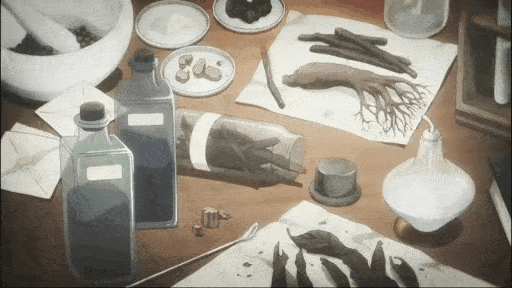 Akagami no Shirayuki-Hime, ( Tokio MX, 2015)
Mis chacalillos, soy Darkmidnight, la grinch de MeLoChacalie y me despido, deseando como siempre, que muy buenas las tengas y que mejor las pasen.
My jackals, I am Dark Midnight, the grinch of MeLoChacalie and I say goodbye, wishing as always, that you have a good time and that you have a better time.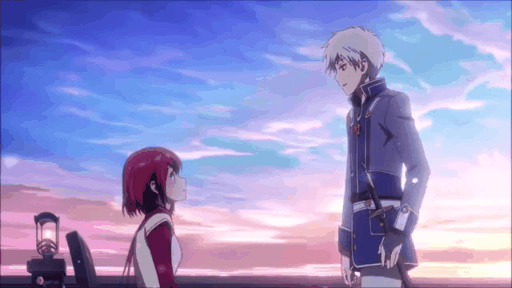 Akagami no Shirayuki-Hime, ( Tokio MX, 2015)