English
Good people of anime realm today I want to talk about Arifureta was the first manga where the protagonist was an Anti Hero and really attracted me so much that I spent all night reading it then I found out that it would have an anime to my disappointment was not the best animation without more to say let's start.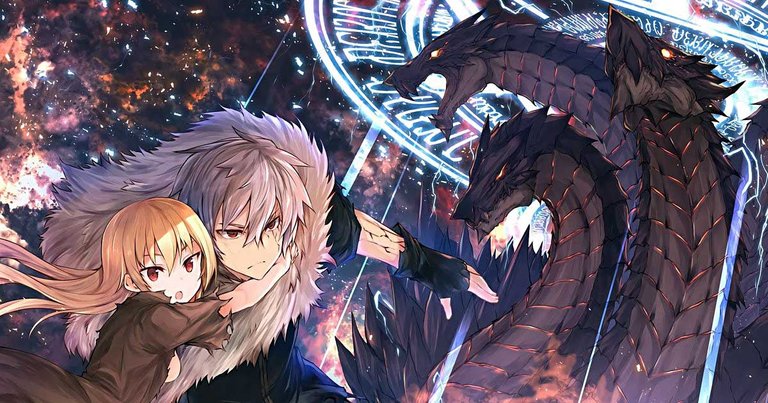 Link
History
The story shows us Nagumo Hajime who is an ordinary student and despised by his classmates for receiving the attention of the goddess of his class which is Kaori is then Nagumo tired that everyone wants to go to another dimension by chance of life their wishes are fulfilled and he along with his entire class are transported to another world.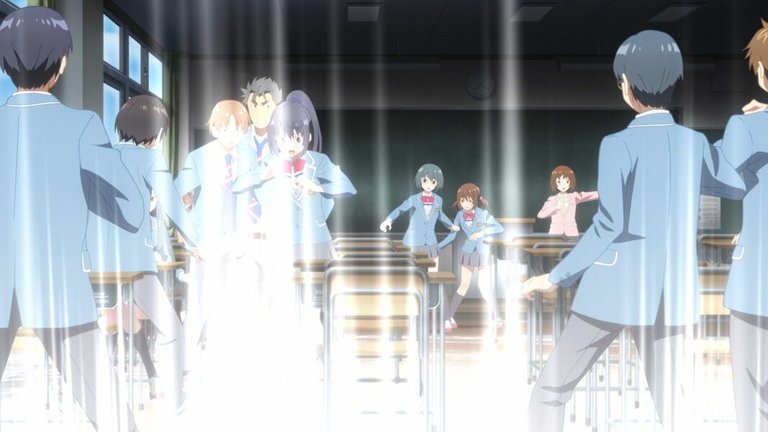 Link
It is then that a saint from the church appears and tells them that the world they are in is Tortus, then he tells them the typical introduction of the Isekai that the world has been at war with demons for a long time and a lot of text, the important thing here is that everything was caused by the "God Eith" and that they cannot return unless "Eith" decides it.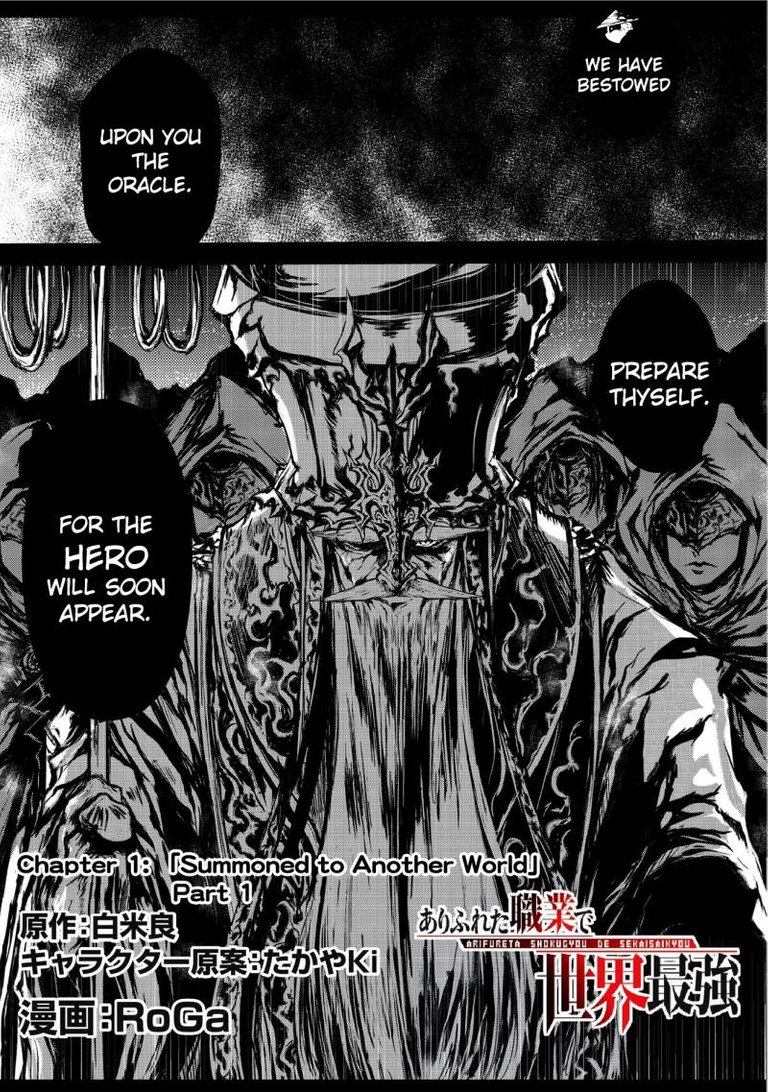 Link
Nagumo feels the suspicion that the guy is sick in the head, but Kouki appears, who so to speak is the most popular of the class and comments with his sense of justice that he wants to save his world and he motivates all his classmates and they follow him.
After this they are taken to verify which class they were assigned to each one where we see that Hajime was assigned one of the "worst" classes which is Synergist which is in charge of creating weapons obviously everyone knowing this makes fun of my poor boy.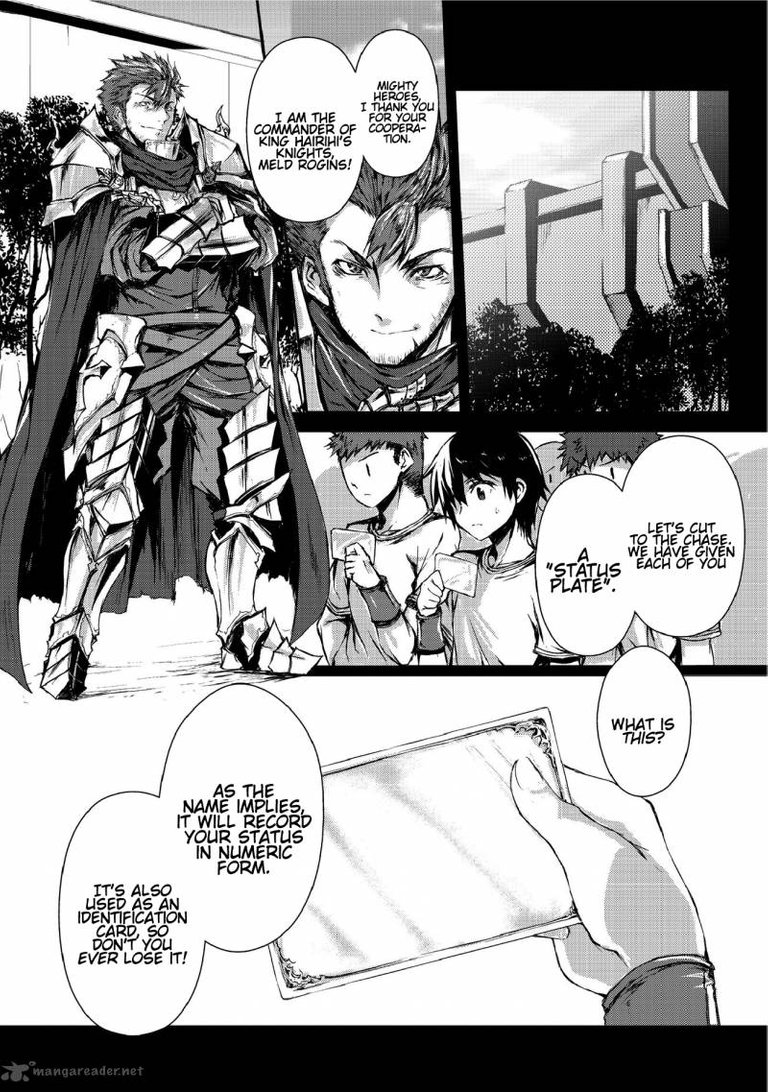 Link
Betrayal
When they first go to the dungeon because of one of the classmates because of jealousy towards Nagumo they are caught in a trap and face a life and death situation, but thanks to Nagumo's ingenuity he was able to devise a plan to survive, but in the midst of the chaos my boy is betrayed by one of the classmates and falls into a deep abyss.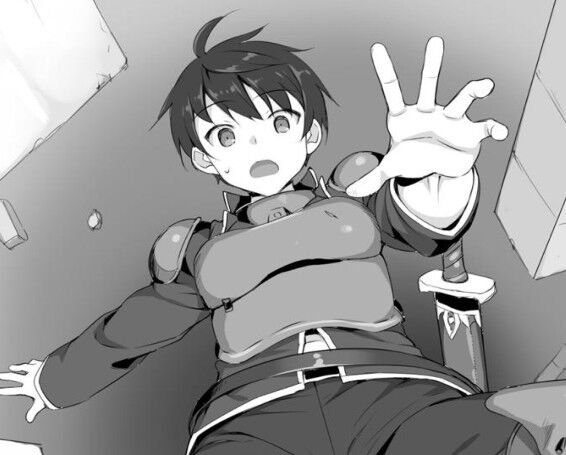 Link
In this abyss a new Nagumo is born in every sense both in his personality and his appearance this is because he had a new feeling of survival which was to survive to return home with this in mind he sets out and hunts his first monster which eats him, but because of this he undergoes a complete transformation where he practically leaves behind his "humanity".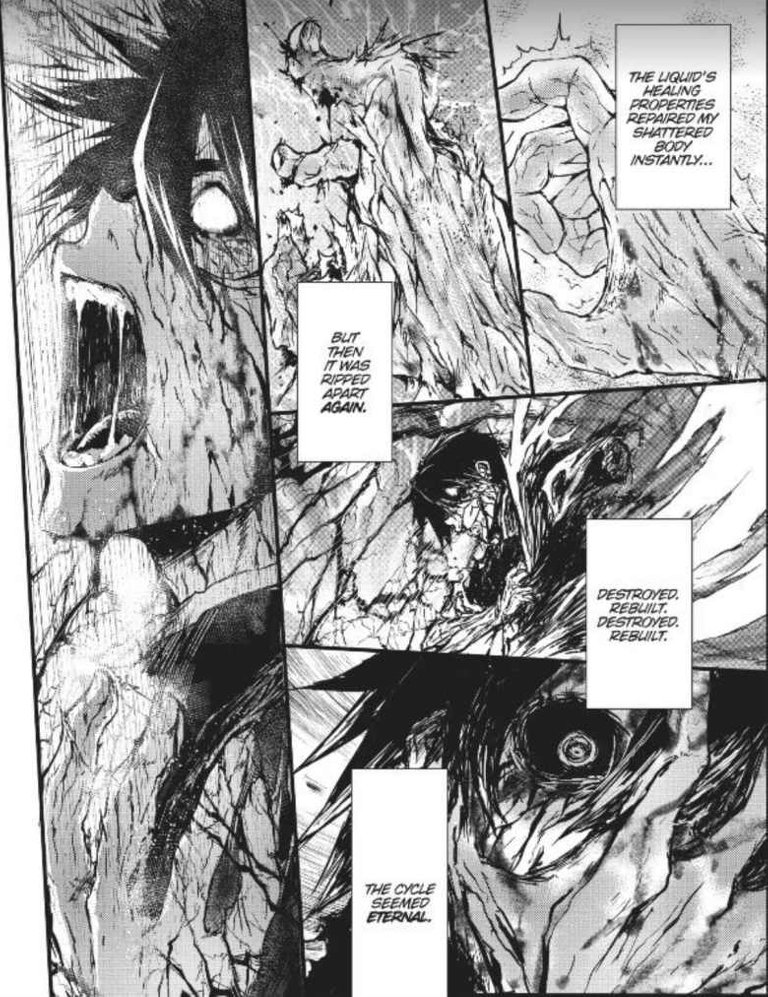 Link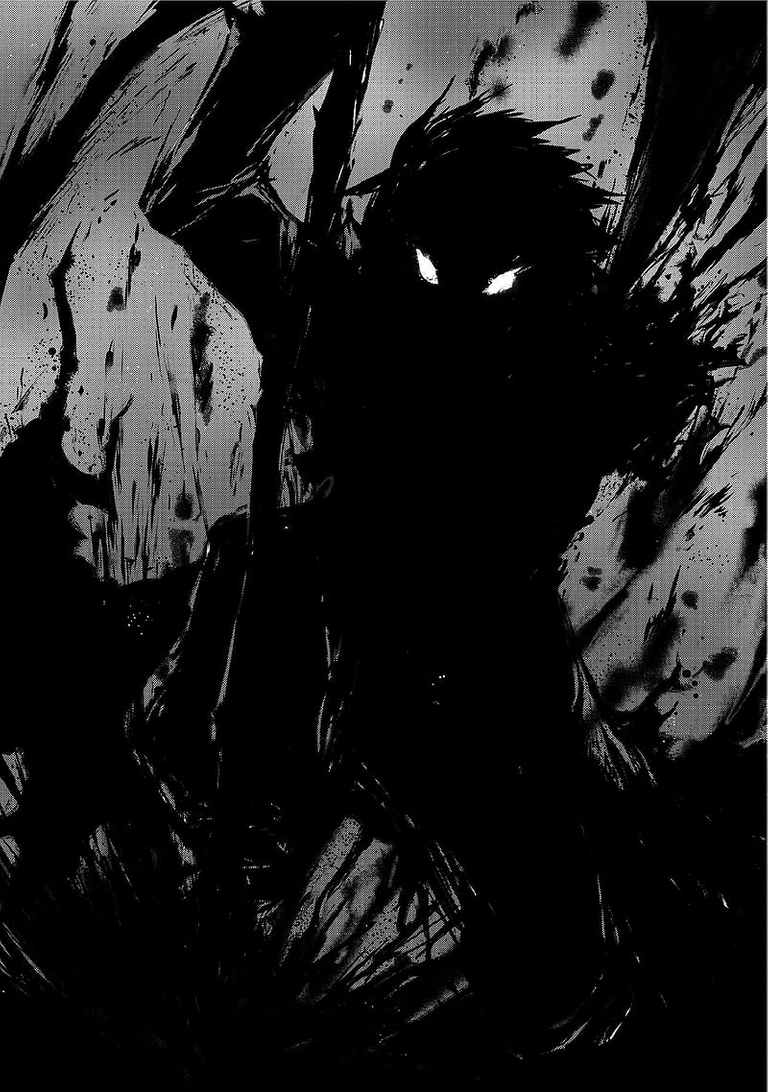 Link
And in a short time he meets Yue who is the besto waifu of our protagonist who also like Nagumo was betrayed and abandoned in the dungeon after he saves her, they join forces to overcome the dungeon.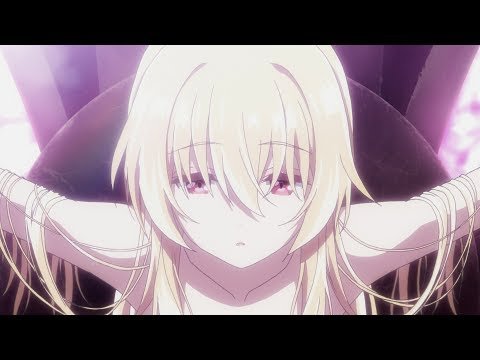 Link
Characters
Hajime Nagumo: Protagonist of the god, at the beginning we find an introverted Nagumo who for clear reasons has a strong feeling of inferiority, but all this changes when he falls into the abyss where a totally different protagonist than the one we see at the beginning of this story is born.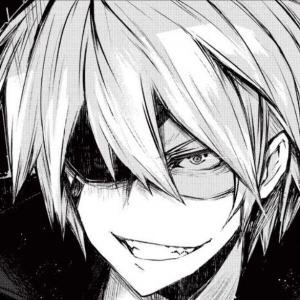 Link
Making the new Nagumo have no special feeling for humanity the guy is practically capable of cold-blooded murder without caring about the thoughts of those he kills, but as he meets the Waifus he begins to change a little or rather to regain that kind touch that he lost when he was in the abyss.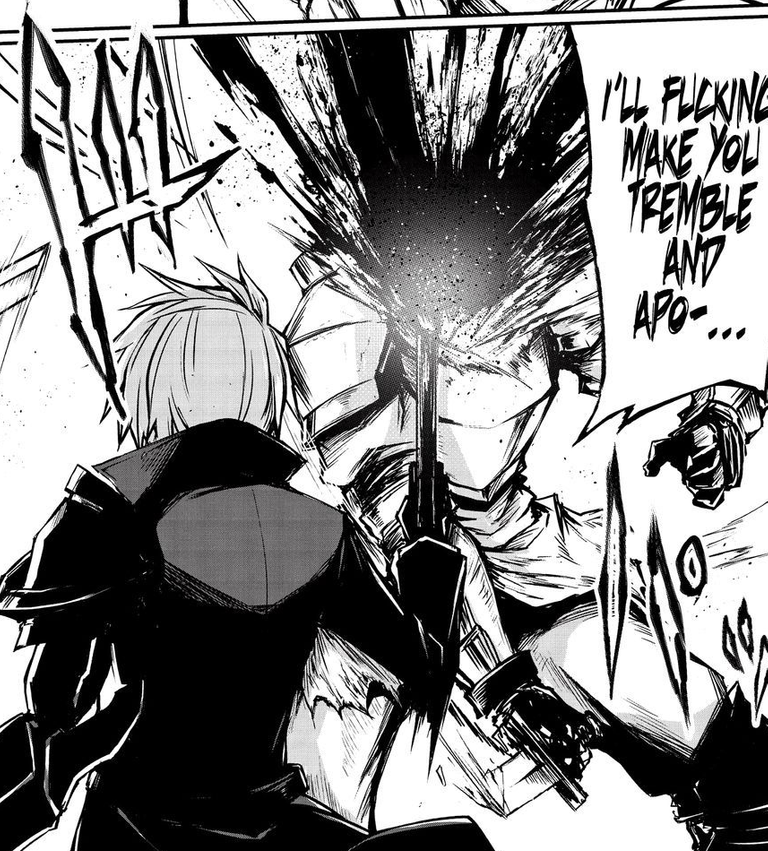 Link
Yue: Who is the main waifu of our Protagonist is the one who has that bit of humanity that Hajime abandoned since even though Nagumo hates to help it is she who gives him that "feeling" of accepting the requests offered to him despite feeling very disgusted for accepting it besides that Yue's personality is one of my favorites since she is a woman of few words, but aggressive in that sense.
Link
And if for some reason you dislike Yue as his waifu, don't worry, this man has a well-built harem, but in the novel he practically accepts all of them as such at the end, but the man knows how to keep his cattle very well.
Also, the character that I am 100% sure you will hate is the "Hero" Kouki brother there are characters that drive me crazy, but this one exceeds the limits of the characters I hate the most this guy takes his sense of justice to astral levels lying to himself that Nagumo is a manipulator and has the ability to manipulate all the people around him uff I really can't stand him.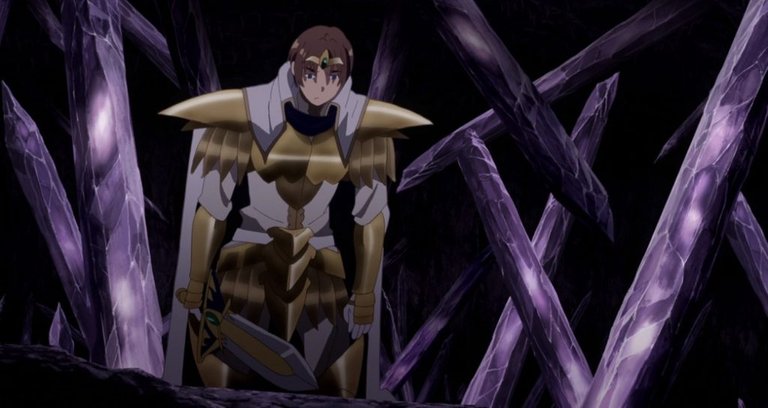 Link
Combats
The fights are quite good without a doubt one of the most intense fights was when they reach the boss of the first dungeon in the anime did not feel that intensity as it was in the manga, but that does not take away the credit that it was a very interesting fight where the power of love overcomes adversity because both Hajime and Yue were nothing to ripe.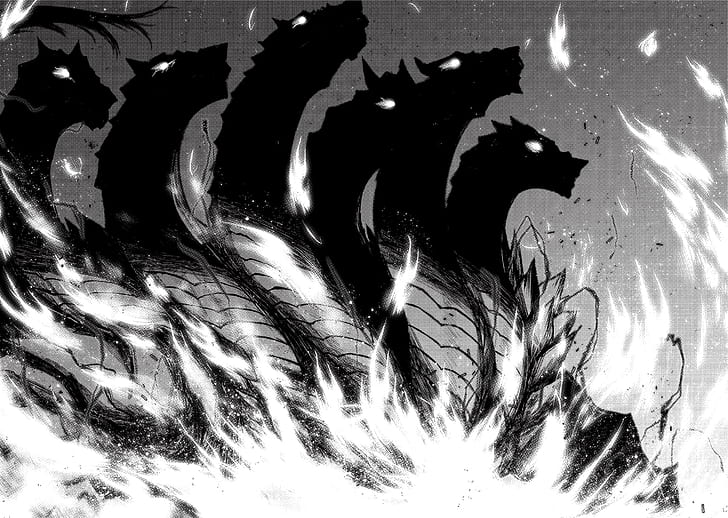 Link
But one of my favorite fights is Hajime's battle against one of the apostles that serves Eith who are practically like machines, but so strong that at that moment he could fight on equal terms against Hajime, this fight is simply epic.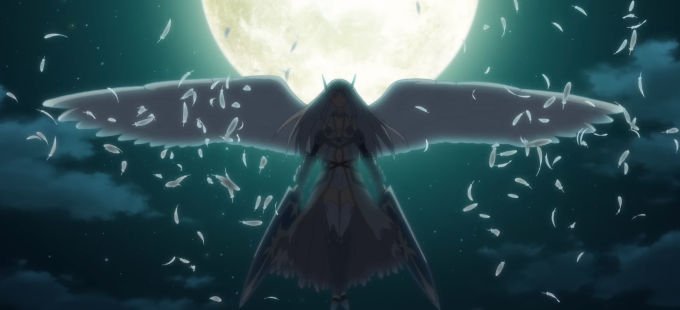 Link
Conclusión
Arifureta is an anime that can entertain you, I really liked it a lot because at that time it was the first manga where the protagonist was an Anti Hero and I went mostly for the manga and the light novel because at that time the anime is not yet in broadcast so what I would recommend is that if you do not like to read things like novels go see the manga because the anime omits some things plus the censorship does not help much but if you want to see the anime there is no problem so far has 2 season and soon will have an Ova.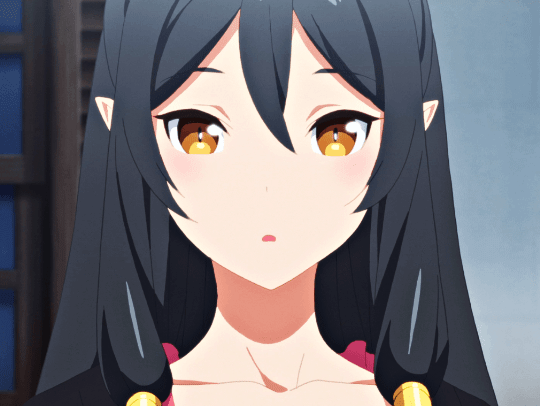 Link
I hope you liked this post and see you in the next one.
Español
Buenas gente de anime realm hoy les quiero hablar de Arifureta fue el primer manga donde el protagonista era un Anti Heroe y realmente me atrajo mucho que me pase toda la noche leyéndolo luego me entere que tendría un anime para mi decepción no fue la mejor animación sin más que decir comencemos.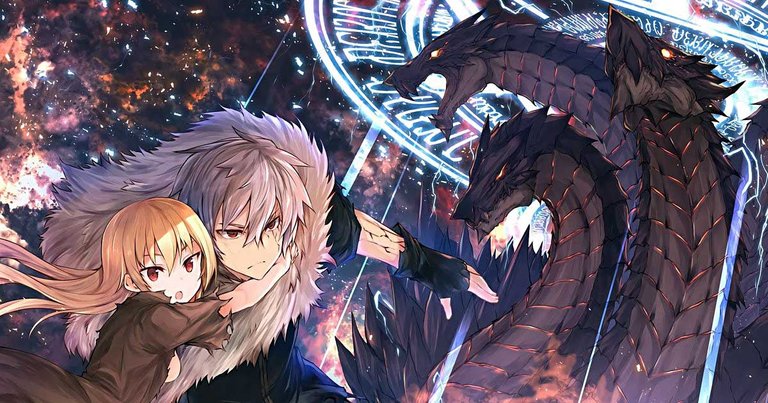 Link
Historia
La historia nos muestra a Nagumo Hajime quien es un estudiante ordinario y despreciado por sus compañeros de clases por recibir la atención de la diosa de su clase la cual es Kaori es entonces que Nagumo cansado desea que todos se vayan a otra dimensión por casualidad de la vida sus deseos son cumplidos y el junto a toda su clase son transportado a otro mundo.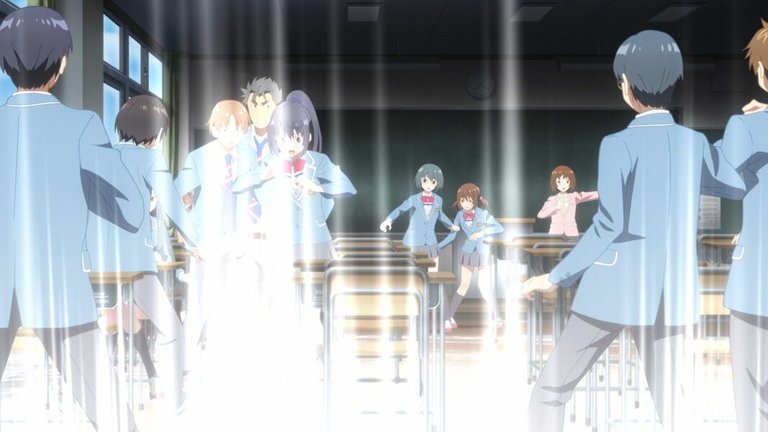 Link
Es entonces que hace aparición un santo de la iglesia y les comenta que en el mundo que se encuentran es Tortus luego les comenta la típica introducción de los Isekai que el mundo lleva en tiempo en guerra con los demonios y mucho texto lo importante acá es que todo fue causado por el "Dios Eith" y que no pueden regresar a menos que "Eith" lo decida.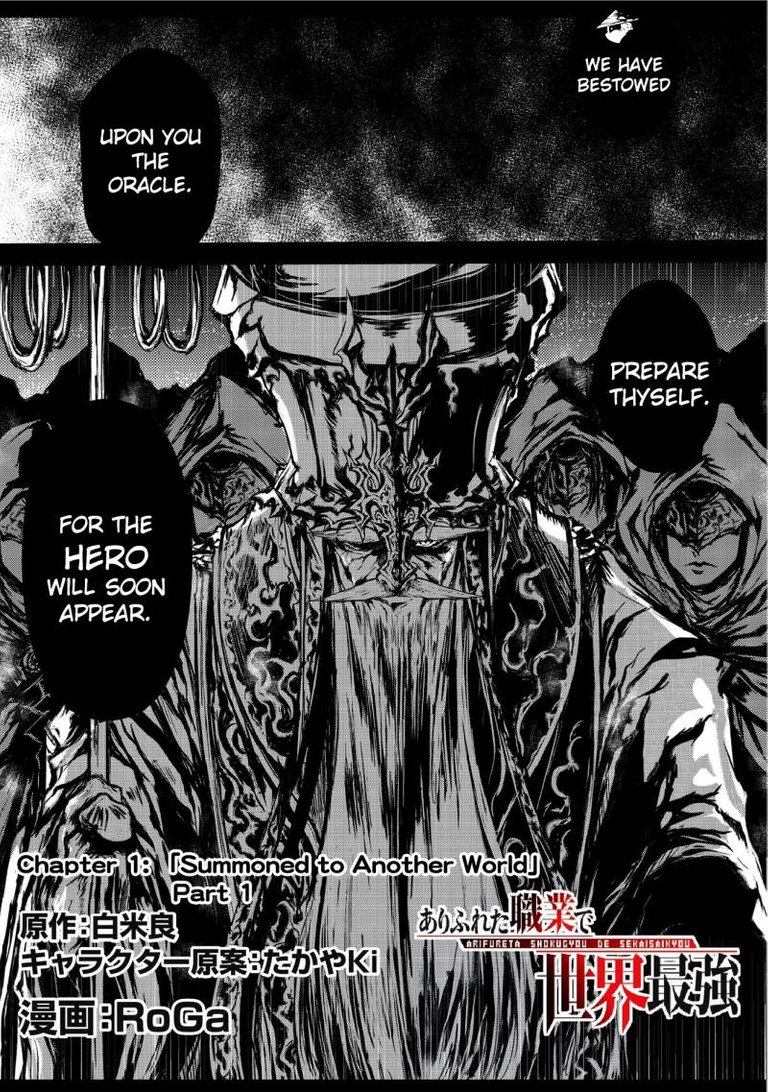 Link
Nagumo siente la sospecha de que el tipo está mal de la cabeza, pero aparece Kouki quien por asi decirlo es el más popular de la clase les comenta con su sentido de la justicia que quiere salvar su mundo y es que motiva a todos sus compañeros de clases y lo siguen.
Luego de esto son llevados a verificar que clase les toco a cada quien donde vemos que Hajime le toco una de las "peores" clases la cual es Sinergista la cual se encarga de crear armas obviamente todos al saber esto se burlan de mi pobre muchacho.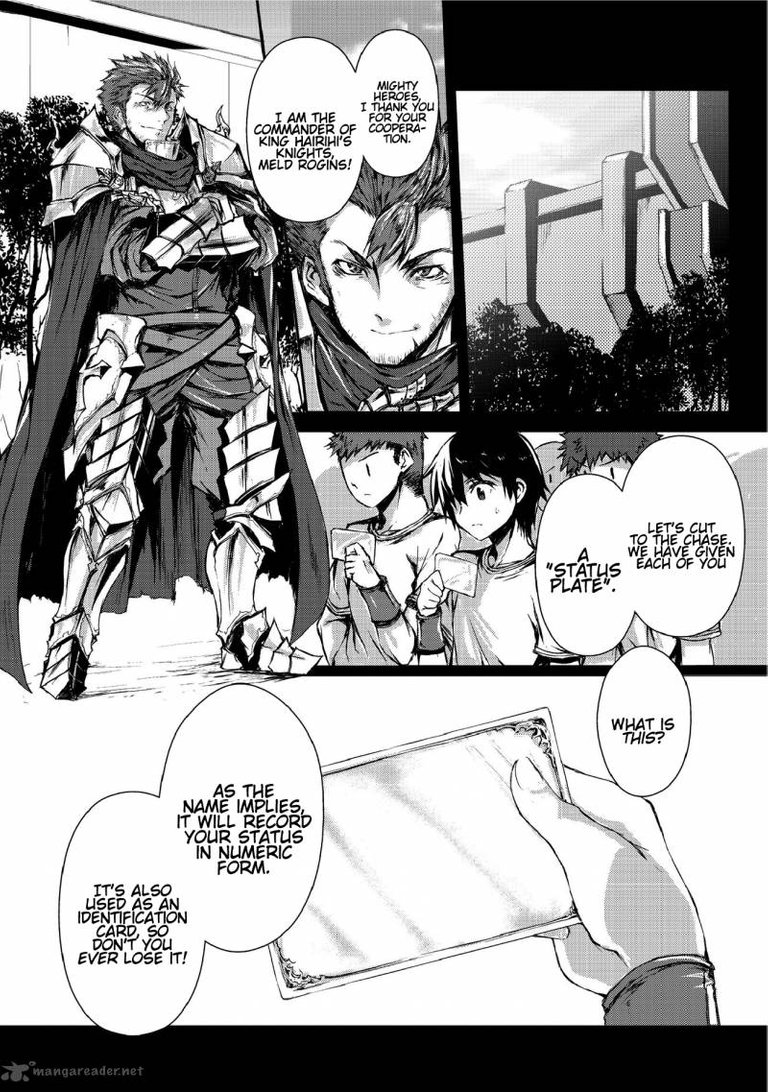 Link
Traición
Cuando van por primera vez a la mazmorra por culpa de uno de los compañeros a causa de los celos hacia Nagumo se ven envuelto en una trampa y se enfrentan a una situación de vida y muerte, pero gracias al ingenio de Nagumo pudo elaborar un plan para sobrevivir, pero en medio del caos mi muchacho es traicionado por uno de los compañeros de clase y cae en un profundo abismo.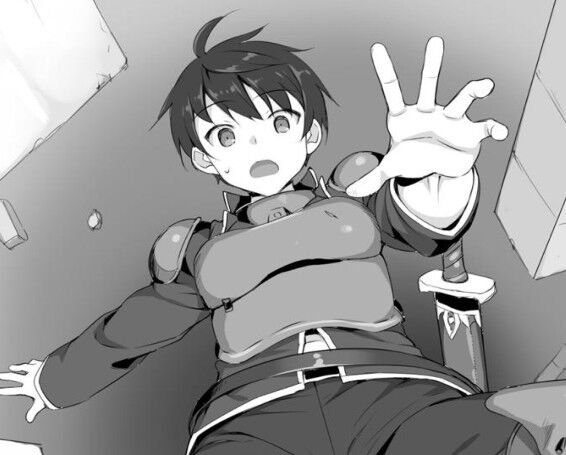 Link
En este abismo nace un nuevo Nagumo en todo sentido tanto en su personalidad como su apariencia esto se debe a que tuvo un nuevo sentimiento de supervivencia el cual era sobrevivir para regresar a casa con esto en mente se pone en marcha y caza a su primer monstruo el cual se lo come, pero debido a esto sufre una completa transformación donde prácticamente deja atrás su "humanidad".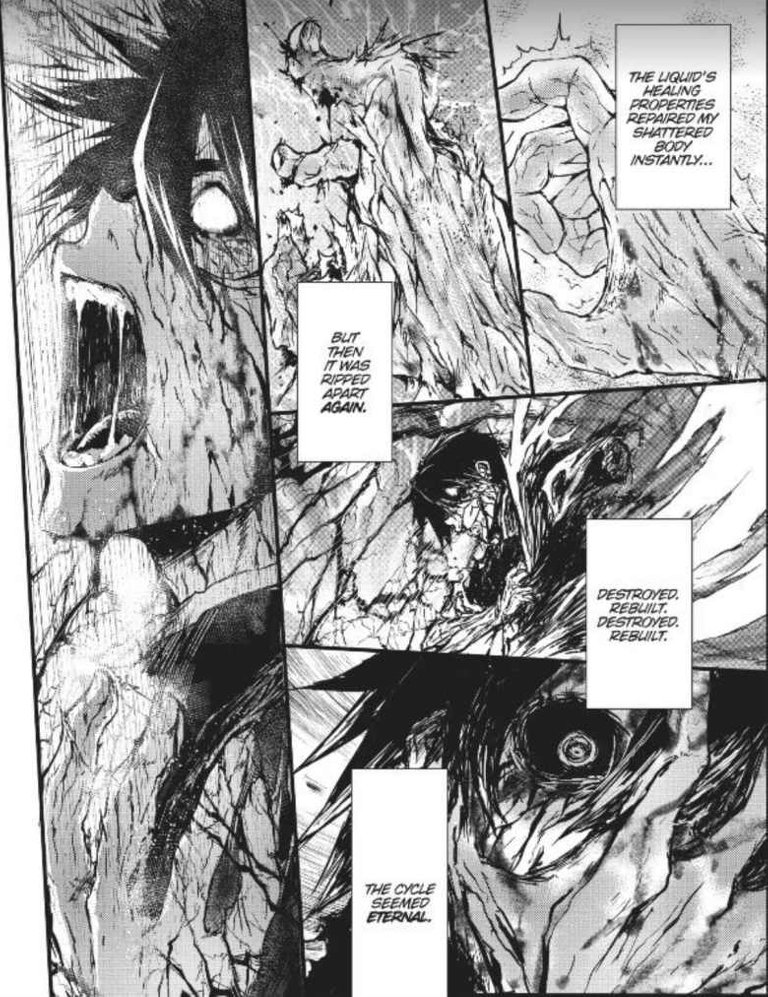 Link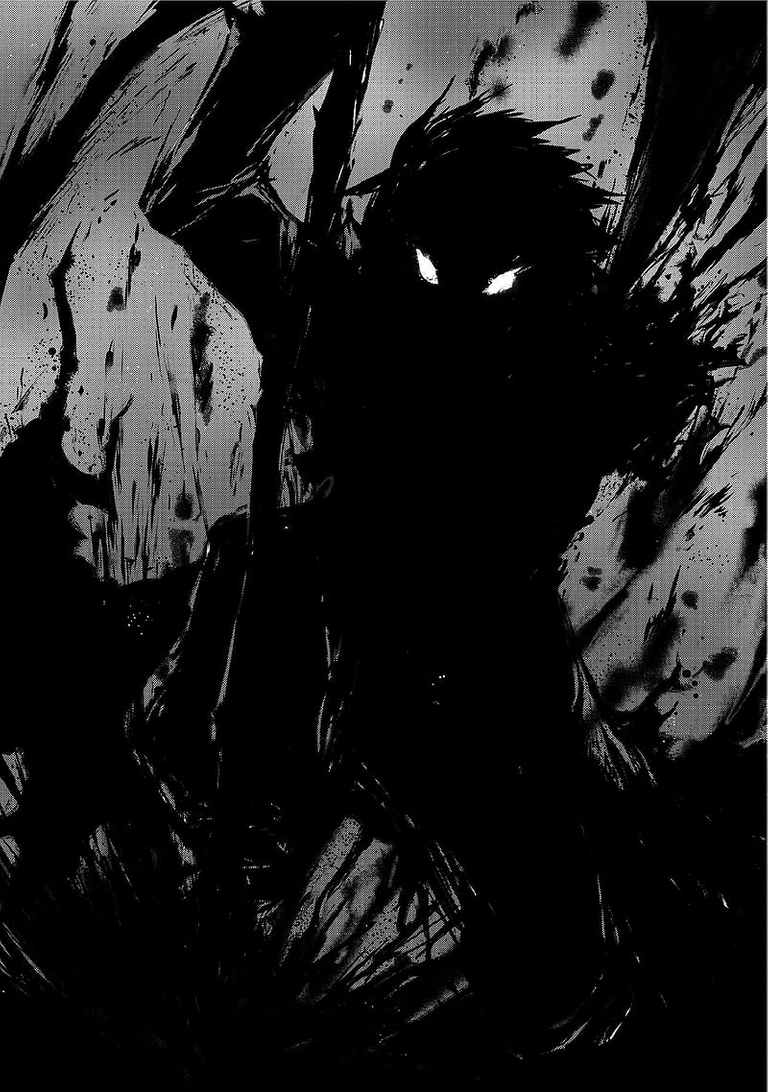 Link
Y en poco tiempo encuentra a Yue quien es la besto waifu de nuestro protagonista quien también como Nagumo fue traicionada y abandonada en la mazmorra luego de que esta la salva se unen para superar la mazmorra.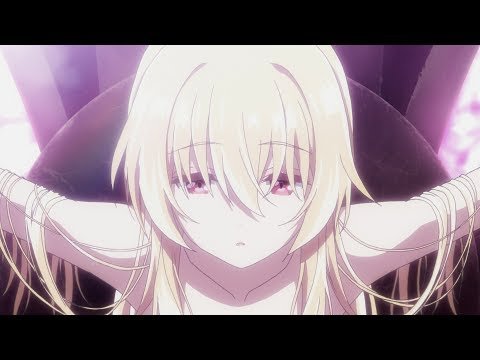 Link
Personajes
Hajime Nagumo: Protagonista de los god, al inicio nos encontramos a un Nagumo introvertido que por claras razones tiene un fuerte sentimiento de inferioridad, pero todo esto cambia cuando cae en el abismo donde nace un protagonista totalmente distinto al que vemos al inicio de esta historia.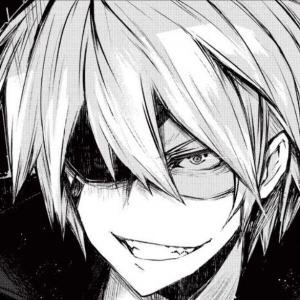 Link
Haciendo que el nuevo Nagumo no tenga ningún sentimiento especial por la humanidad el tipo prácticamente es capaz de asesinar a sangre fría sin importarle los pensamientos de aquellos que asesina, pero a medida que conoce a las Waifus este empieza a cambiar un poco o mejor dicho a recuperar ese toque amable que perdió cuando estaba en el abismo.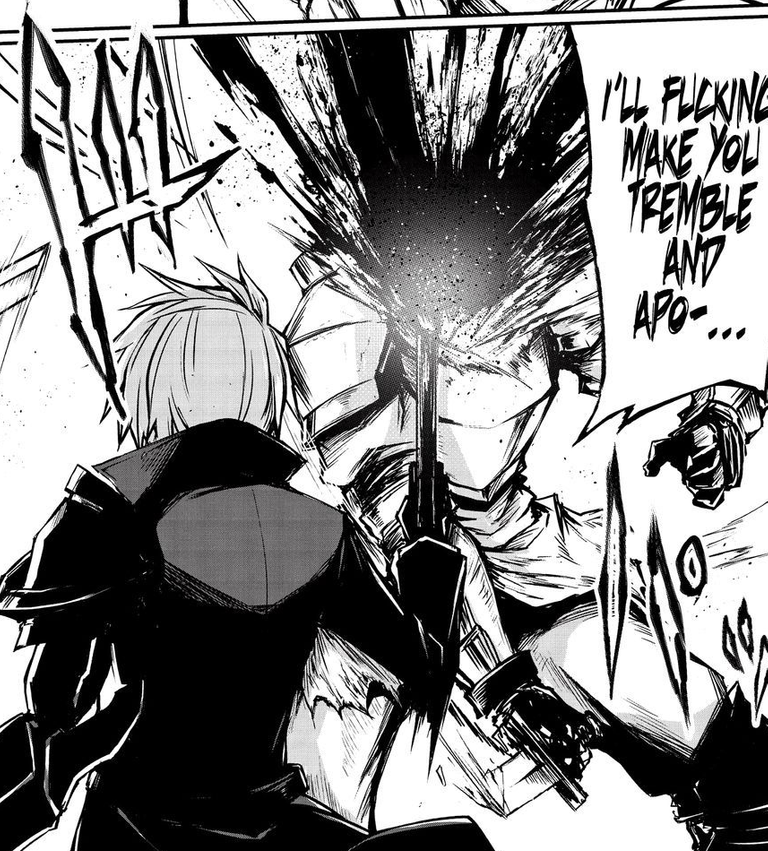 Link
Yue: Quien es la waifu principal de nuestro Protagonista es quien tiene esa pisca de humanidad que abandono Hajime ya que a pesar de que Nagumo detesta ayudar es ella quien le da ese "sentimiento" de aceptar las solicitudes que le ofrecen a pesar de sentirse muy disgustado por aceptarla además de eso la personalidad de Yue es de mis favoritas ya que es una mujer de pocas palabras, pero agresiva en ese sentido.
Link
Y si por alguna razón te disgusta Yue como su waifu tu tranquilo que este hombre tiene su harem bien construido solo que que en la novela prácticamente acepta a todas como tal al final, pero el hombre sabe muy bien mantener a su ganado.
Además, el personaje que estoy 100% seguro que odiaran es el "Heroe" Kouki hermano hay personajes que me sacan de quicio, pero este supera los límites de los personajes que más odio este tipo lleva a niveles astrales su sentido de la justicia mintiéndose así mismo de que Nagumo es un manipulador y tiene la habilidad de manipular a todas las personas que están a su alrededor uff no lo aguante de verdad.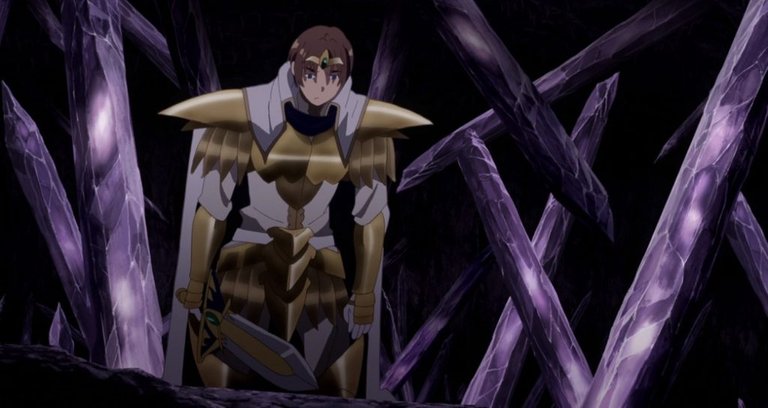 Link
Combates
Los combates son bastante buenos sin duda uno de los combates más intenso fue cuando llegan al jefe de la primera mazmorra en el anime no se sintió esa intensidad como fue en el manga, pero eso no le quita el crédito de que fue un combate bastante interesante donde el poder del amor supera la adversidad porque los tanto Hajime como Yue estuvieron a nada de ripear.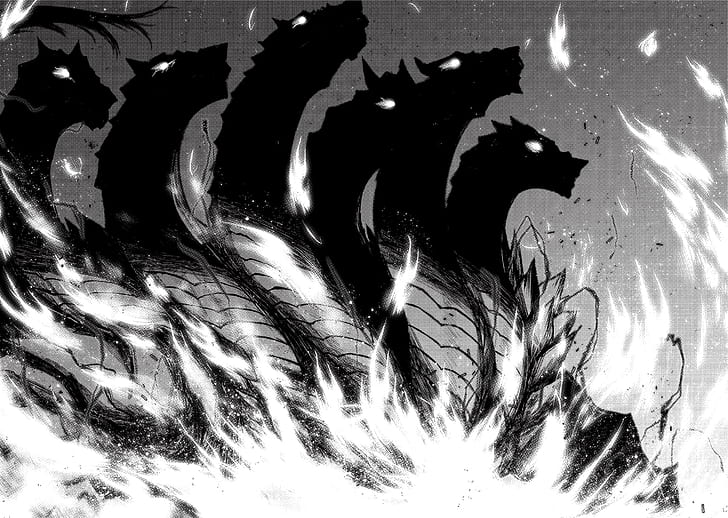 Link
Pero de mis combates favorito es la batalla de Hajime contra uno de los apóstoles que sirve a Eith que prácticamente son como maquinas, pero tan fuertes que en ese momento podía luchar en igualdades de condición contra Hajime este combate es simplemente épico.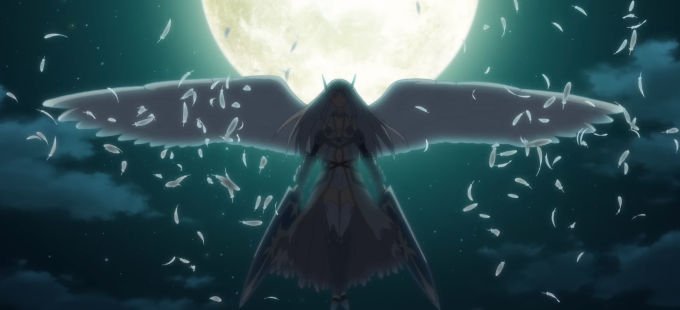 Link
Conclusión
Arifureta es un anime que puede llegar a entretenerte a mi realmente me gustó mucho ya que en ese momento era el primer manga donde el protagonista era un Anti Hero y me fui más que todo por el manga y la novela ligera ya que para ese tiempo aún no está el anime en emisión así que lo que les recomendaría es que si no les gusta leer cosa como novelas vayan a ver el manga porque el anime omite algunas cosas además de que la censura no ayuda mucho pero si quieren ver el anime no hay ningún problema hasta los momento cuenta con 2 temporada y pronto tendrá un Ova.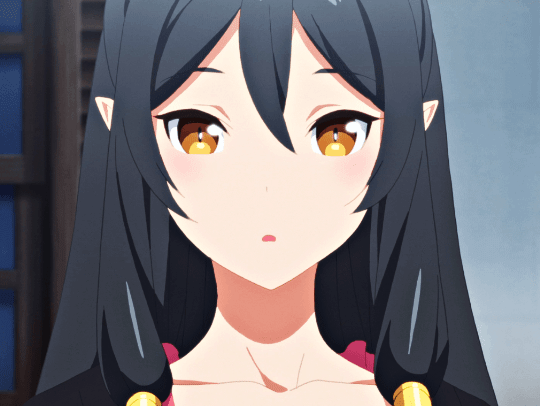 Link
Espero les haya gustado este post y nos vemos en el siguiente.