English
---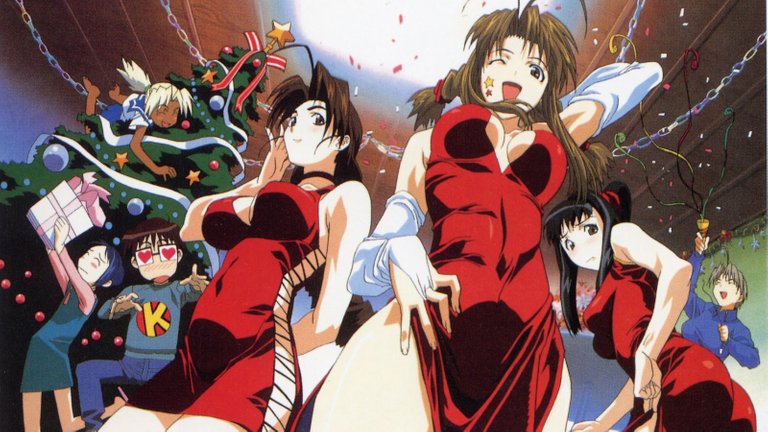 We generally associate the term schoolgirls with that sub-genre of Japanese shojo, where the most unlikely situations have a place. But is this really the way we see Japan? Unfortunately, yes. It is unfortunate, although it is quite common to see in any corner of the world the image of schoolgirls as the mainstay of all Asian animation. In Japan, however, there is something for everyone.
The showiness, the situations where anything can happen, the exaggerations in gestures, the boy unlucky in love, and of course girls in bulk. This is the most lucrative market in Asian animation. Well, if you think about it. Collective morbidness is what moves the world and in the West, it is known beforehand, that this type of market sells and a lot.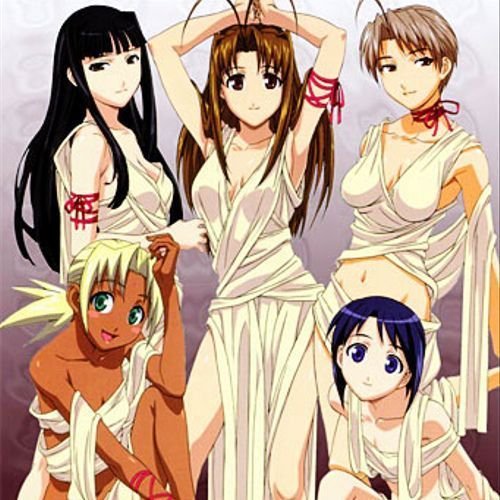 However, the fact that it is commercially and semiotically constructed to be so. The schoolgirl genre has been evolving over the years, to such an extent that it has become a substantial reference to general geek culture. However, little is known about one of the series that laid the foundations in the genre. This is the case of the famous love Hina, written by Japanese mangaka Ken Akamatsu.
Love Hina is the matrix of the schoolgirl genre. After her, everything is a recycled cliché, repeated and justified in the shojo spheres. Why you may ask? Well, that's why. She is the root of it all. In fact, if you watch current anime you'll find the awkward boy without a girlfriend, the violent girl who won't give in to her love for the protagonist, the weird one who hardly speaks, the moe girl, and of course a place where anything can happen. Doesn't that sound similar? Well, that's love Hina.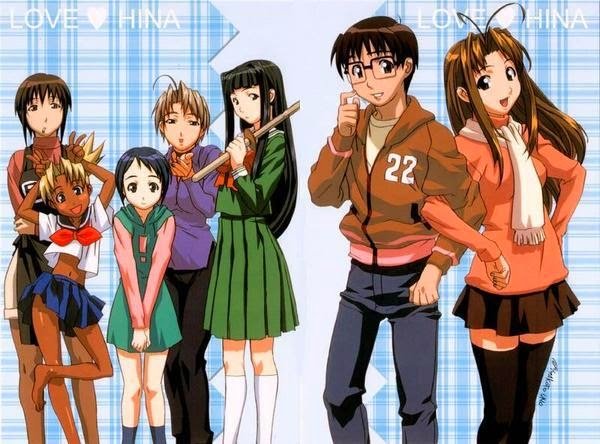 The story focuses on the character of Urashima Keitaro who is a repeater who dreams of someday entering Todai (Tokyo University) to fulfill his promise to a girl he fell in love with as a child. The funny thing is that he doesn't remember her name, her face, or anything other than that promise. The truth is that everything goes down the drain when he is voted out of the house and decides to go to the house of his grandmother Hinata who runs residence, the man enters like a dog through her house to the hot springs of the place.
Then, everything changes when a girl enters the bath, she approaches the poor Keitaro, thinking that she is a friend of the residence. But, after realizing that this is a man, the struggle of blows and stretches to impale Keitaro begins. Naru Narusegawa, as this girl is called. She will be from now on, the pivot point of the current Tsunderes. But, the thing is, this residence is for girls, which this big fool never found out.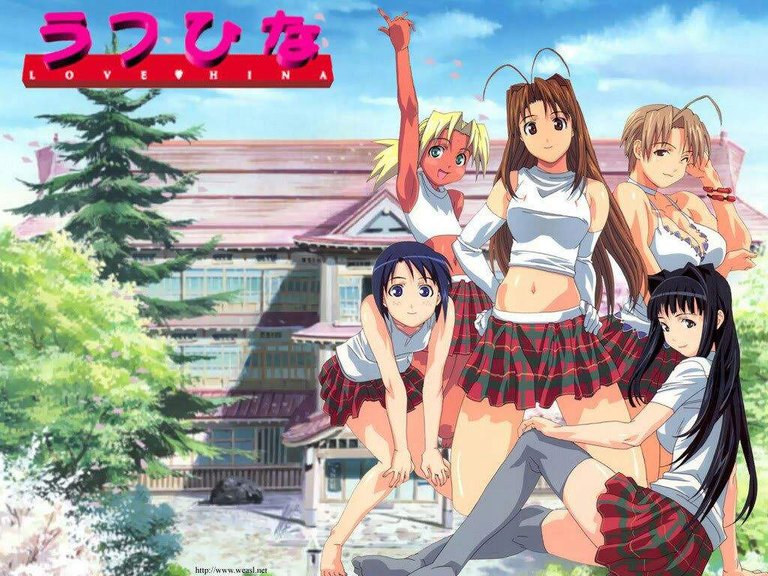 This is the starting point for Keitaro to fly through the air often. The situations, the love affairs, the decisions they have to make for the sake of the promise. Will Narusegawa be the girl of the promise? Well, you'll have to find out, because schoolgirls never go out of style.
I hope, you like it and you can find yourselves with this series.
Español
---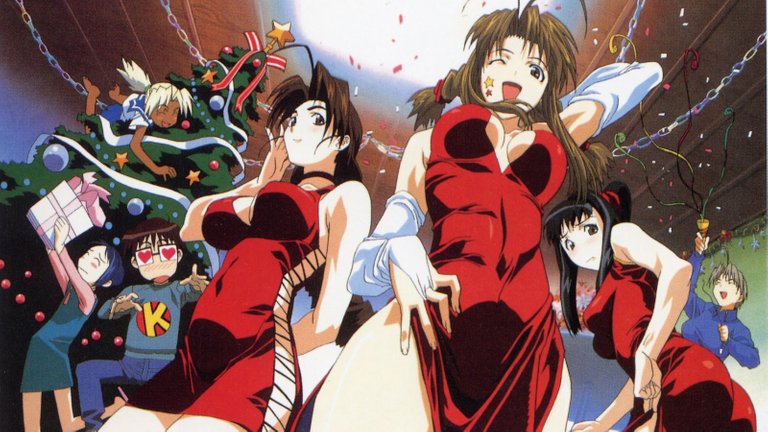 Generalmente asociamos al término colegialas a aquel sub género del shojo japonés, donde las situaciones más inverosímiles tienen cabida. Pero, ¿es propiamente la visión que se tiene sobre el Japón? Desgraciadamente sí. Es lamentable, aunque es bastante común ver en cualquier rincón del mundo la imagen de las chicas escolares como el pilar de toda la animación asiática. No obstante, en Japón hay para todos los colores.
La vistosidad, las situaciones donde todo puede pasar, las exageraciones en los gestos, el chico con mala suerte en el amor y por supuesto chicas a granel. Es el mercado más lucrativo de la animación asiática. Pues, si se piensa bien. El morbo colectivo es lo que mueve al mundo y en occidente se conoce de ante mano, que este tipo de mercado vende y mucho.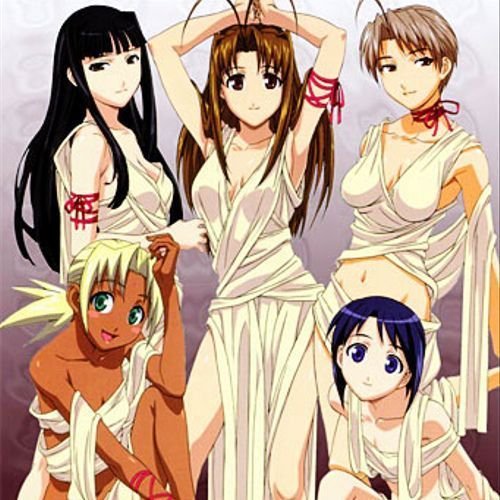 No obstante, el hecho de que sea comercial y semióticamente construido para ser así. El género de colegialas ha venido evolucionando durante los años, a tal punto que se ha hecho referencia sustancial de cultura general friki. Sin embargo, poco se conoce de una de las series que sentó las bases en el género. Este es el caso de la famosa love hina, escrita por el mangaka japonés ken akamatsu.
Love hina, es la matriz del género de colegialas. Después de ella, todo es un cliché reciclado, repetido y justificado en las esferas del shojo. ¿Por qué se preguntarán? Bueno, es por eso. Ella es la raíz de todo. De hecho, si miran anime actual encontraran al chico torpe sin novia, la chica violenta que no da su brazo a torcer en el amor por el protagonista, la rara que casi no habla, la niña moe y por supuesto un lugar donde todo puede ocurrir. ¿No les suena parecido? Bueno, eso es love hina.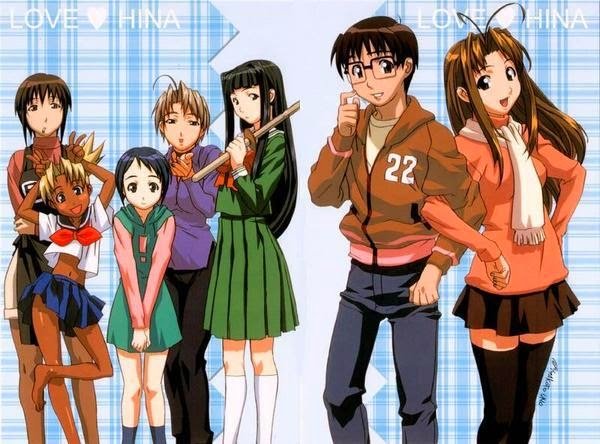 La historia se centra como lo había comentado en el personaje de urashima keitaro quien es un repitiente el que sueña en algún día entrar a la Todai (universidad de Tokio) para cumplir la promesa con una niña de la que se enamoró cuando niño. Lo chistoso es que no recuerda su nombre, ni su cara, ni nada más que esa promesa. Lo cierto es que todo se va al garete cuando lo votan de la casa y decide ir a la casa de su abuela hinata la que regenta una residencia, el hombre entra como perro por su casa hasta las aguas termales del lugar.
A continuación, todo cambia cuando entra una chica al baño, esta se le acerca al pobre de keitaro, pensando que es una amiga de la residencia. Pero, luego de percatarse que este es un hombre, empieza la lucha de golpes y estirones por empalar a keitaro. Naru Narusegawa, como se llama esta chica. Será a partir de ahora, el punto de eje de las Tsunderes actuales. Pero, el caso es que esta residencia es para chicas, cosa que este gran tonto jamás se enteró.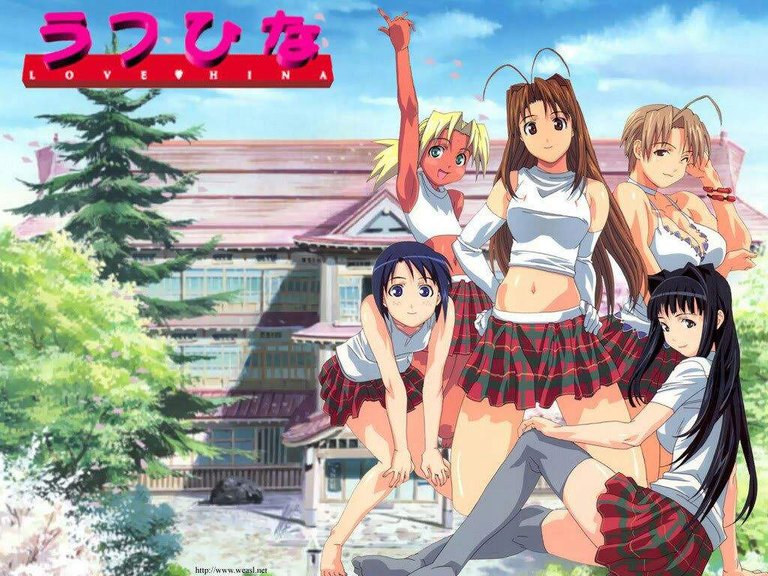 Aquí es el punto de partida para que keitaro vuele por los aires a menudo. Las situaciones, los líos amorosos, las decisiones que deben tomar por el bien de la promesa. ¿Será Narusegawa la chica de la promesa? Bueno eso tendrán que averiguarlo, pues, las colegialas no pasan de moda.
Espero, les gusté y puedan encontrarse con esta serie.