---
Saludos amigos de #hive, #alienart y #splinterlands, feliz inicio de semana para todos, el día de hoy comparto con ustedes mi entrada al concurso semanal de splinterlands escogiendo a Theorosa Nightmare como el personaje para realizar esta semana, siendo su arma y brillo lo que llamó mi atención, maravillado por ese color azul brillante en lo que parece una lanza de hielo, seguramente porque el azul mi color favorito, así que por ahí se podrán dar cuenta de porqué me llama la atención. Además esa cabellera blanca me hace pensar directamente en la luna, además de la que ella misma crea bajo sus pies.
Greetings friends of #hive, #alienart and #splinterlands, happy start of the week to all, today I share with you my entry to the splinterlands weekly contest choosing Theorosa Nightmare as the character to perform this week, being her weapon and shine what caught my attention, amazed by that bright blue color in what looks like a spear of ice, surely because blue is my favorite color, so you can see why it caught my attention. Also that white hair makes me think directly of the moon, in addition to the one that she herself creates under her feet.
Para el fondo decidí realizar un lago, el cual se ve brillante por ser noche de luna llena, además de usar diversos tonos de color para que está se viera brillante y mistica, más que todo en el área donde se encuentra el símbolo lunar. También realice pequeños detalles en la punta de su lanza, haciendo está aún más hermosa y mágica, a su vez el brillo que sube por su pierna lo elevé un poco más llegando hasta su muslo, dándole un toque más llamativo a Theorosa.
For the background I decided to make a lake, which looks bright because it is a full moon night, and I also used different shades of color to make it look bright and mystical, especially in the area where the moon symbol is. I also made small details on the tip of her spear, making it even more beautiful and magical, at the same time the glow that goes up her leg I raised a little more reaching her thigh, giving a more striking touch to Theorosa.

📱𝑷𝒓𝒐𝒈𝒓𝒂𝒎𝒂 𝒖𝒕𝒊𝒍𝒊𝒛𝒂𝒅𝒐📱
📱𝑷𝒓𝒐𝒈𝒓𝒂𝒎 𝒖𝒔𝒆𝒅📱
🖌️Procedimiento🖌️
🖌️Procedure🖌️
Empecé realizando la base del dibujo con el lápiz digital y el color azul, haciendo la pose de theorosa, después procedí a definir el dibujo realizando la vestimenta y definiendo sus facciones, a su vez realice la base del fondo.
I began by making the base of the drawing with the digital pencil and the blue color, making the pose of theorosa, then I proceeded to define the drawing by making the clothes and defining her features, at the same time I made the base of the background.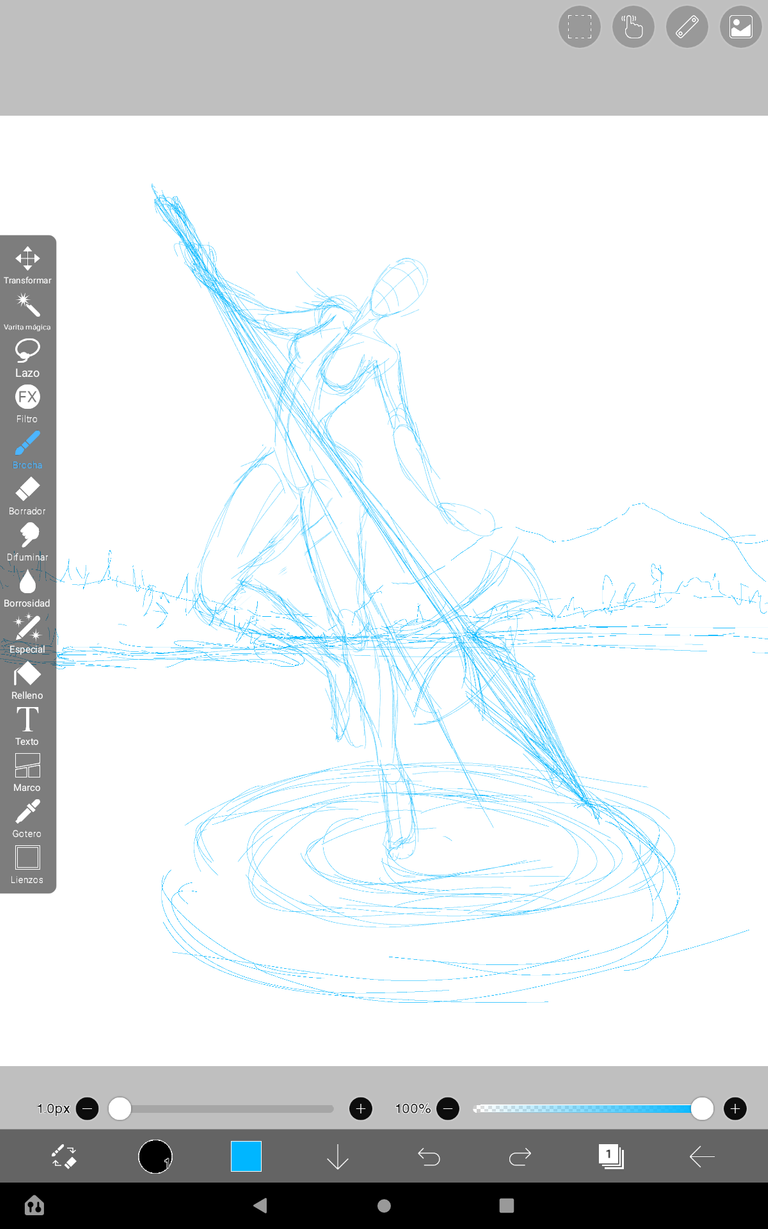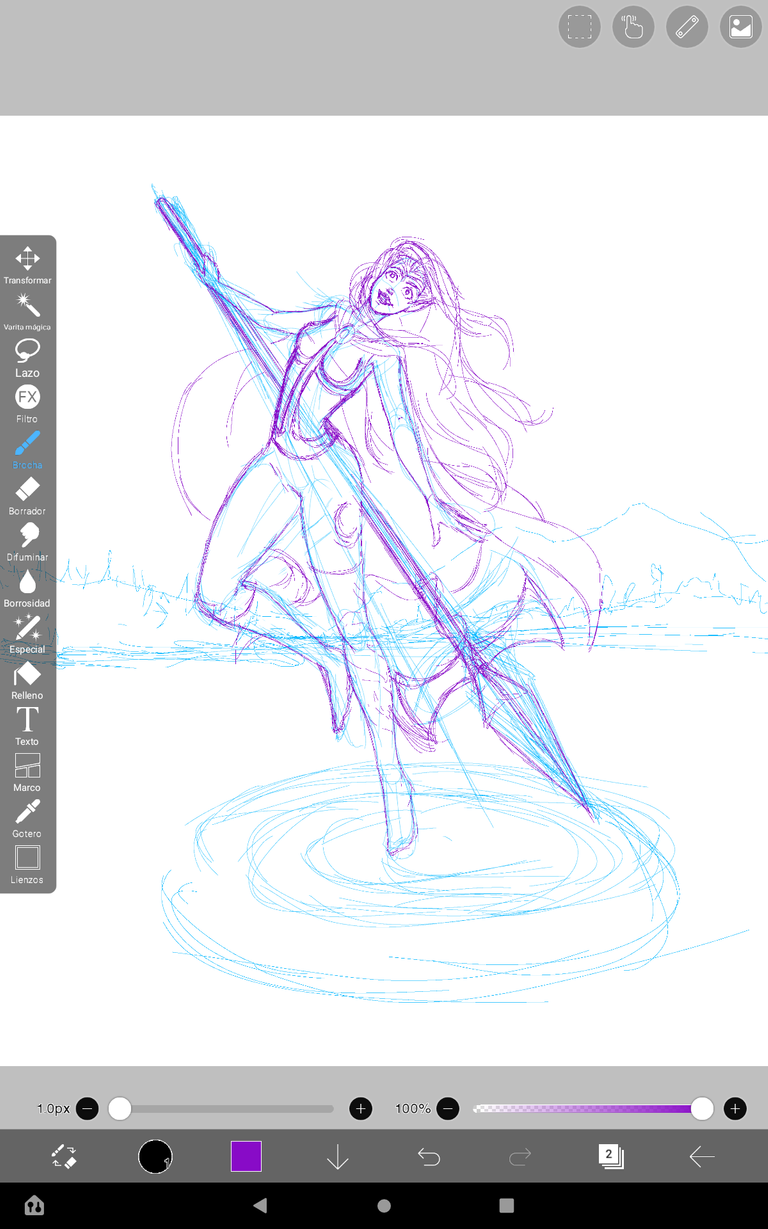 ---
Con la tinta china negra realice el trabajo de línea usando el color negro, después elimine las dos capas previas, y procedí a usar el rellenador para realizar la base de color en Theorosa.
With the black Indian ink I made the line work using the black color, then I eliminated the two previous layers, and proceeded to use the filling to make the base color in theorosa.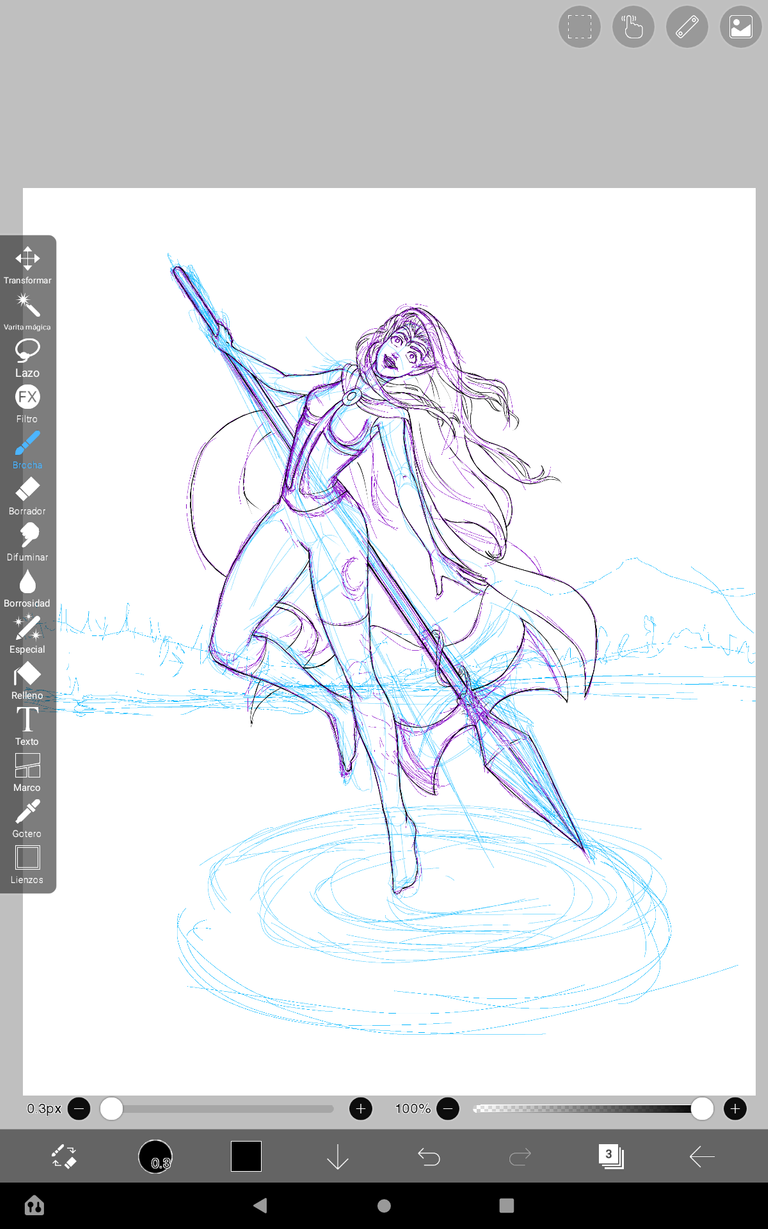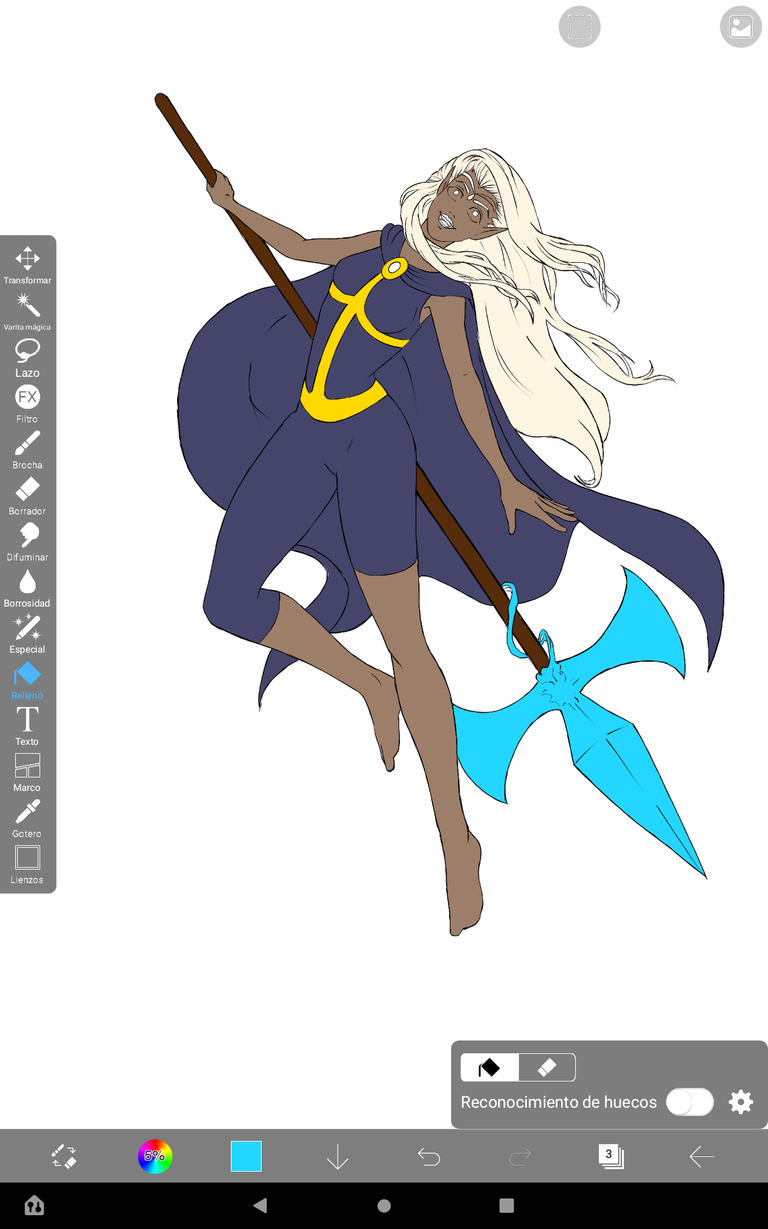 ---
Detalle la vestimenta empezando por el traje y procediendo detallar a la capa. Luego con el aerógrafo triangular detalle el cabello y procedí a realizar los tonos piel, oscureciendo unas zonas y realizando luz en otras.
I detailed the clothing starting with the suit and proceeded to detail the cape. Then with the triangular airbrush I detailed the hair and proceeded to make the skin tones, darkening some areas and making light in others.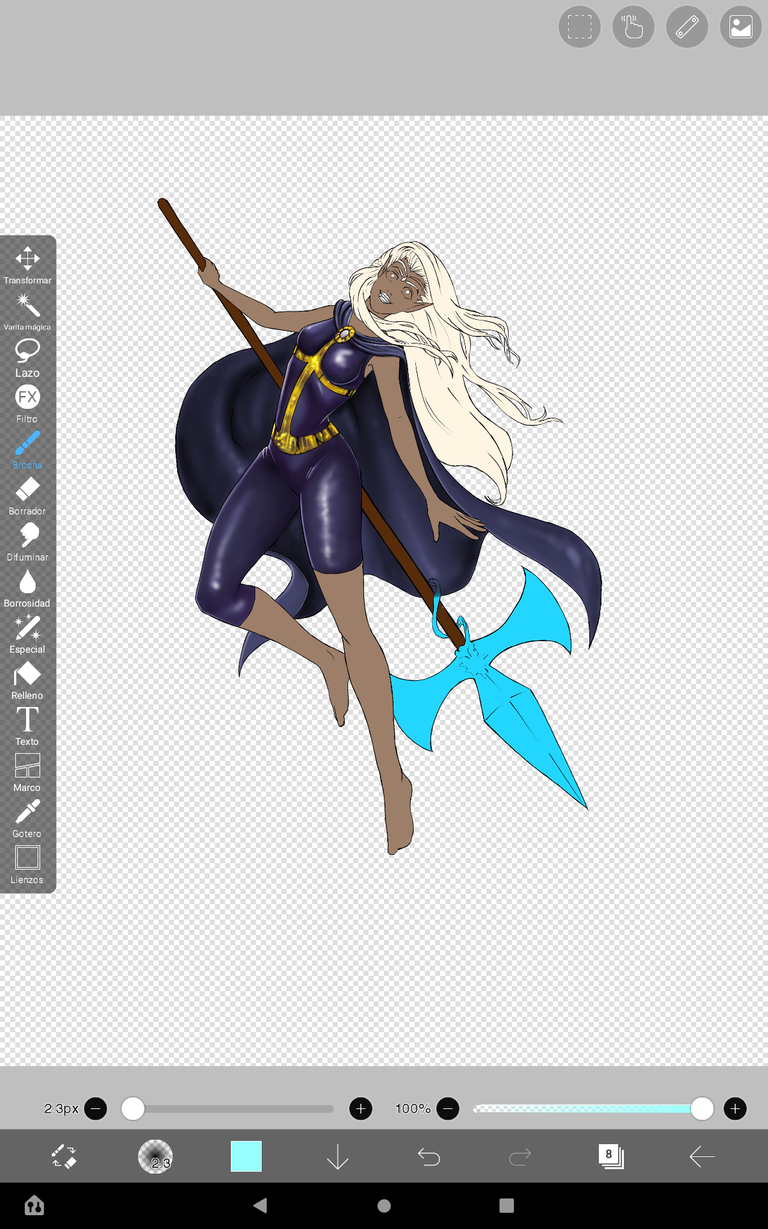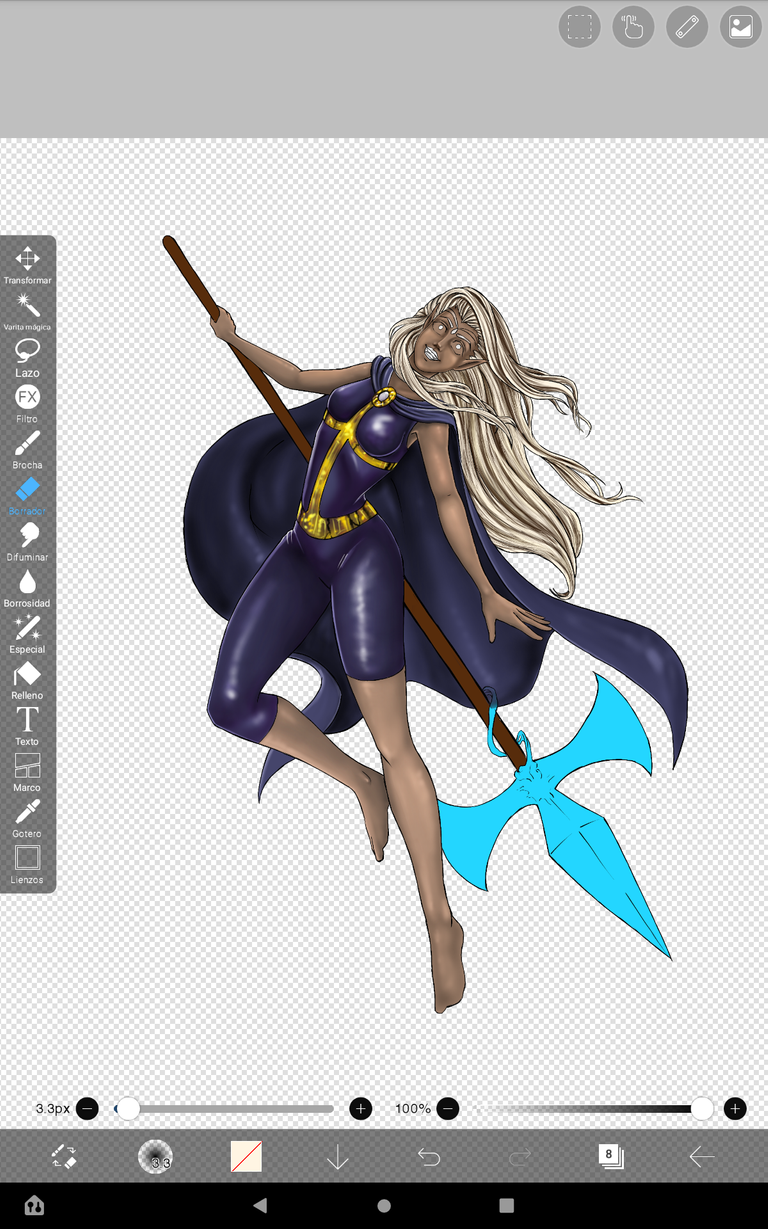 ---
Detalle la lanza usando tonos marrones, y después tonos fríos para la punta, como azul y celeste. Detalle la boca y ojos de Theorosa, haciendo estos últimos de un brillo azul.
Detail the spear using brown tones, and then cold tones for the tip, like blue and light blue. Detail the mouth and eyes of theorosa, making the latter of a blue glow.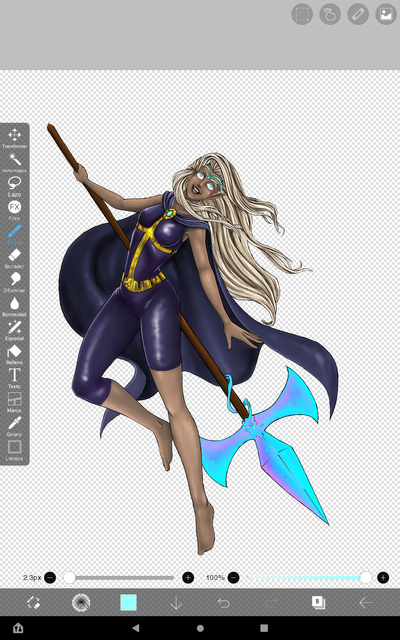 ---
Procedí a realizar el fondo, haciendo la base, y después detallando el lago y las montañas, una vez termine estos procedí a detallar el cielo, haciendo la una, las estrellas y las nubes. Después realicé la luz del círculo lunar y la que recorre la pierna de Theorosa y sus franjas.
I proceeded to make the background, making the base, and then detailing the lake and the mountains. Once I finished these I proceeded to detail the sky, making the one, the stars and the clouds. Then I made the light of the lunar circle and the one that runs along the leg of theorosa and its stripes.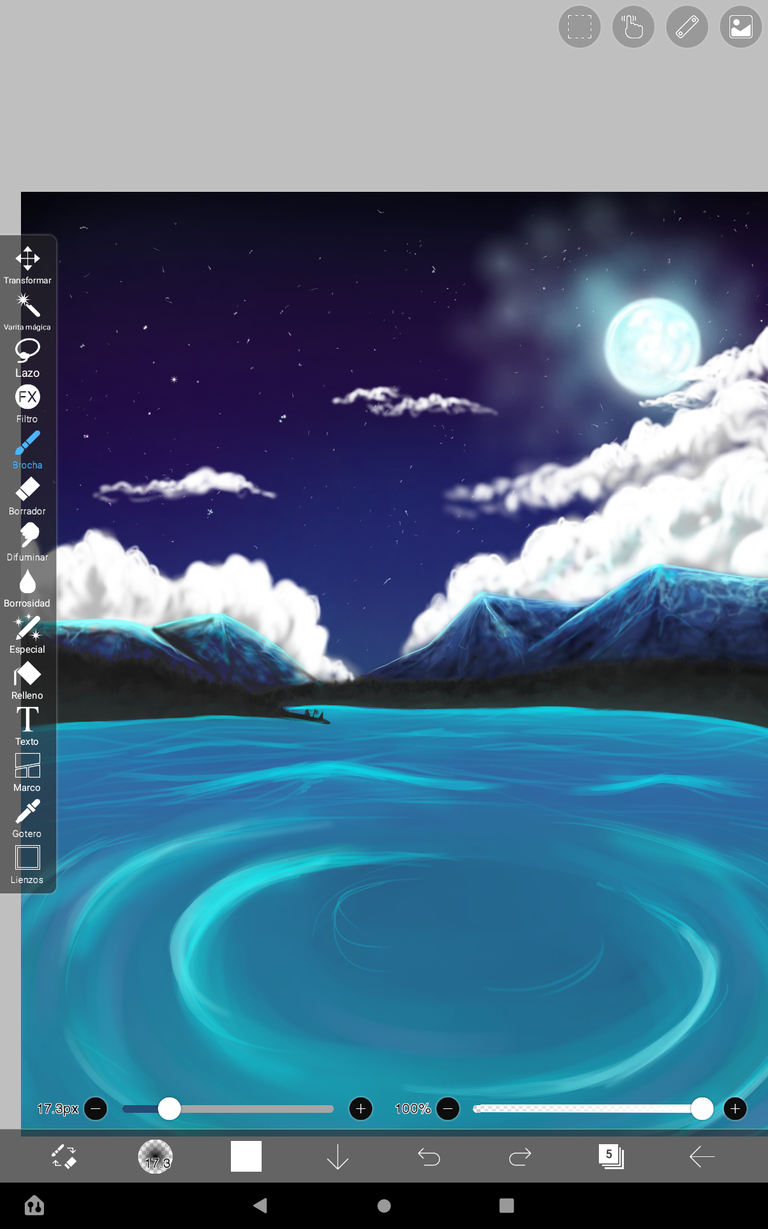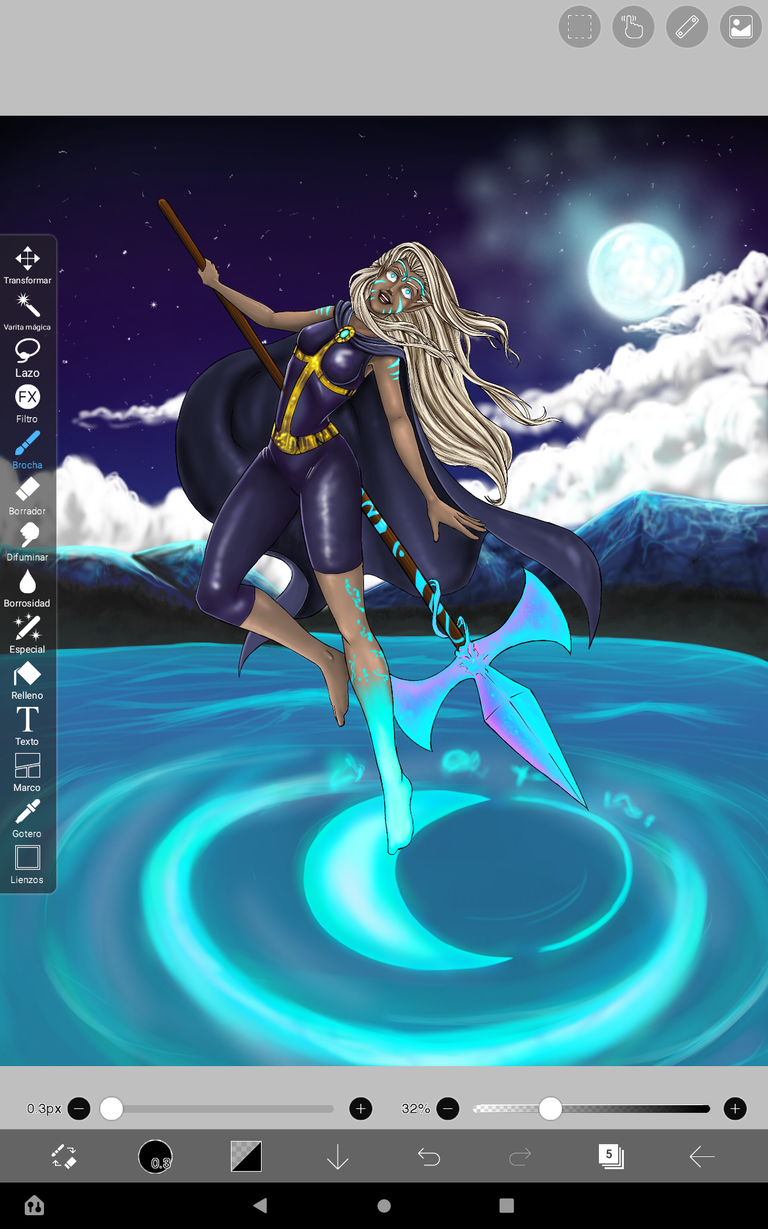 ---

Adoro el fondo que le realice a theorosa, tanto por el juego de color como por las montañas brillantes, dando un aspecto de noche magica, resaltando el poder de Theorosa Nightmare y su super lanza, además de los demás elementos como el lago y las nubes. Estoy muy contento con mi ilustración de splintelands de esta semana, espero también les haya gustado este dibujo. Los invito a visitar mi perfil 👉🏼@afa.hb03, donde diariamente comparto los distintos dibujos e ilustraciones, además del distinto material que realizo por encargos.
I love the background I made for theorosa, both for the play of color and the glowing mountains, giving a magical night look, highlighting the power of Theorosa Nightmare and her super spear, plus the other elements like the lake and the clouds. I am very happy with my splinterlands illustration this week, I hope you also liked this drawing. I invite you to visit my profile 👉🏼@afa.hb03, where I daily share the different drawings and illustrations, in addition to the different material that I make by commissions.
✨🌟✨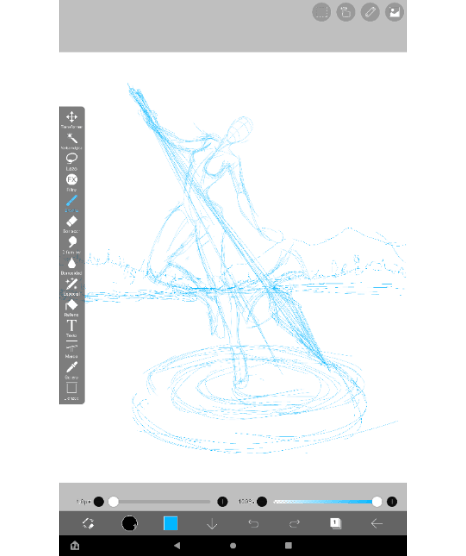 ✨🌟✨
✨🌟✨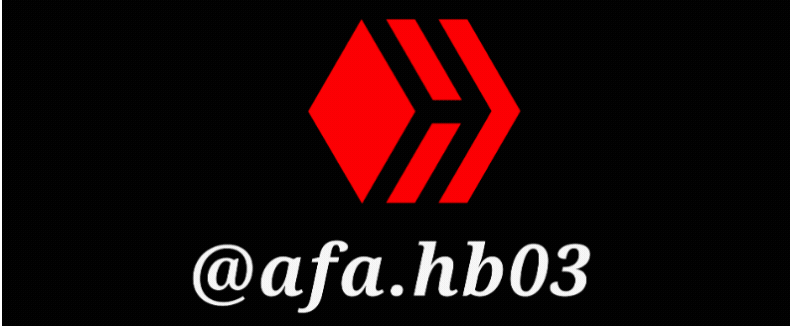 ✨🌟Gracias por leer, espero les guste y hasta una próxima publicación🌟✨
✨🌟Thanks for reading, I hope you like it and see you next time🌟✨