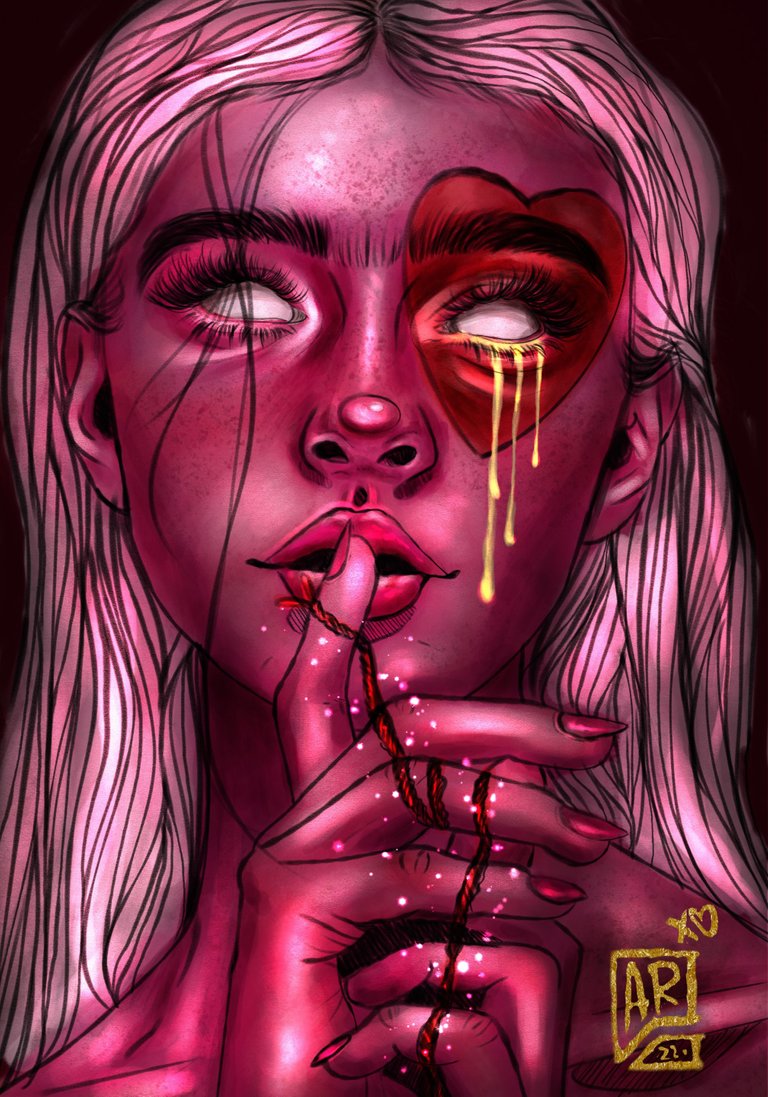 👑Hello Alien Art community👑
hello hello community, I have brought you today an illustration that started as a quick sketch but as I progressed I wanted to give it even more definition, I recently started working with some new watercolor brushes, so when I can I practice and this was the case, although I was really trying a pencil that looks like real graphite, I love it very much, especially to finish off the shines, because its texture reminds me too much of the pores and the reflection of the light of these.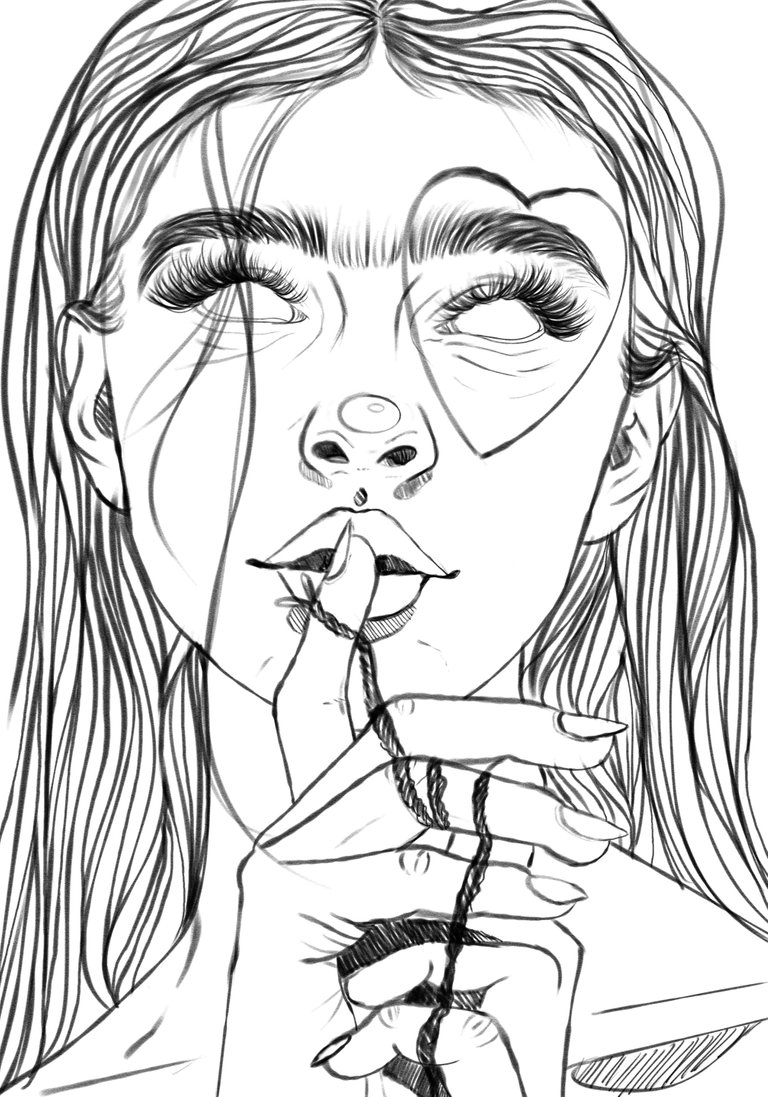 The main idea is a girl with straight hair, with an angular face, full lips, and her hands at the height of her mouth, with a thread between her fingers, which represents the connection of this to a love, at this moment I had a lot of melancholy for a past love, I did it while listening to a song that was very significant at that time and that somehow was like the beginning of the end.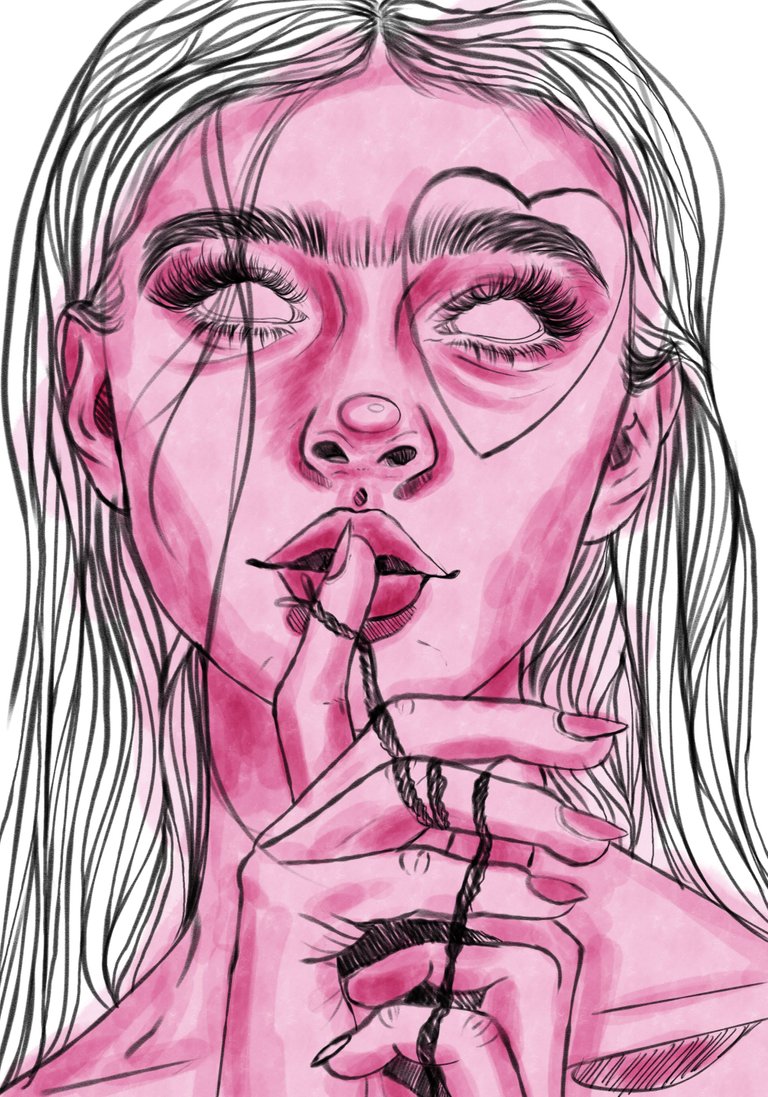 Although the legend of the red thread of destiny is the one where two people are connected by one in an imaginary way, destined to be together and to look for each other, I feel that the girl I drew had a lot of melancholy just like me but a pinch of hope, because she was getting closer to find the destined partner.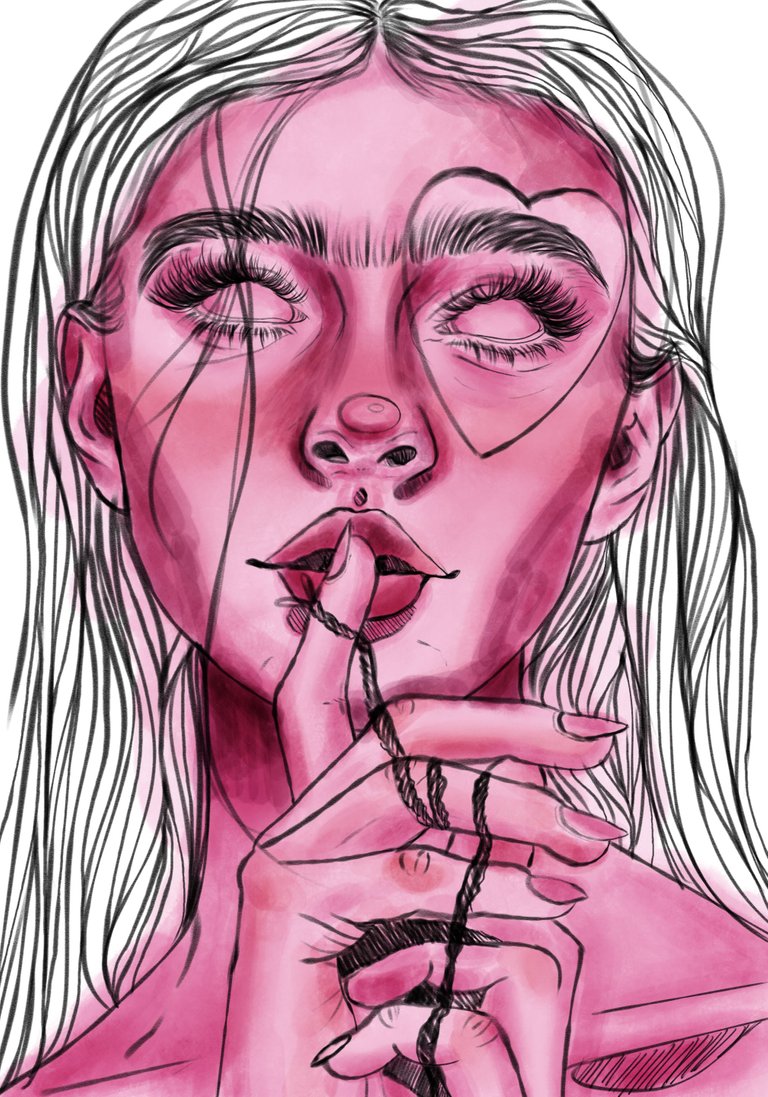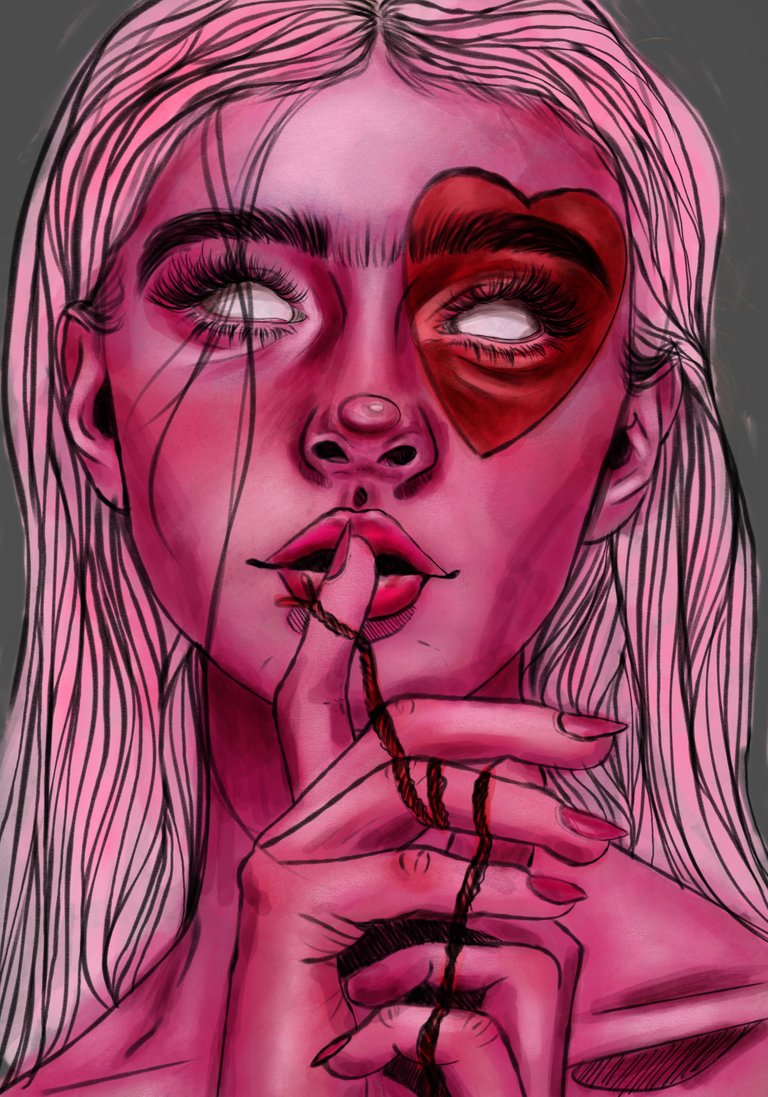 For the color palette I worked with pink as a base, I went from magenta, to burnt pinks, and red to accentuate the heart of her right eye, touches of gold, I built the skin progressively, at first I just wanted to leave the base color and some leftovers, but as I progressed I added more and more details, then I wanted to accentuate her skin so I added more subtle glows until I set the last layer in glow mode and with the new graphite pencil that I told you at the beginning.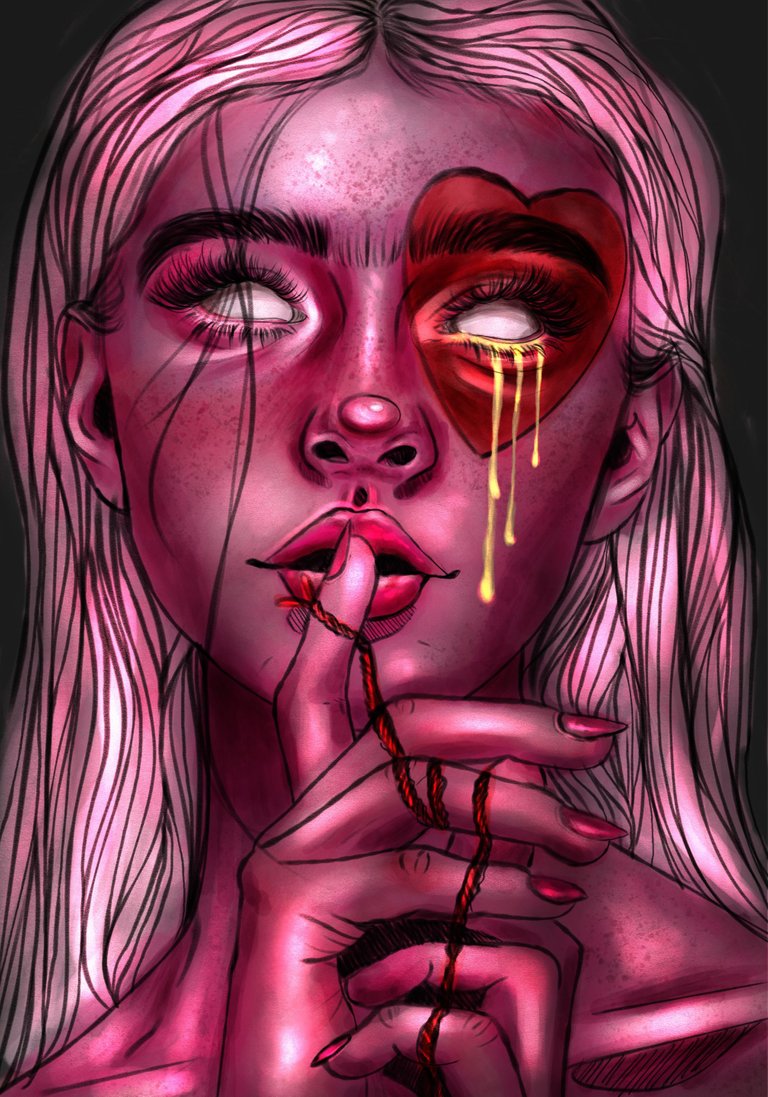 I also added freckles that slightly adorn her face and golden tears, to symbolize my sadness and pain but with a character of rebirth to take out all the bad things to give a chance to new things.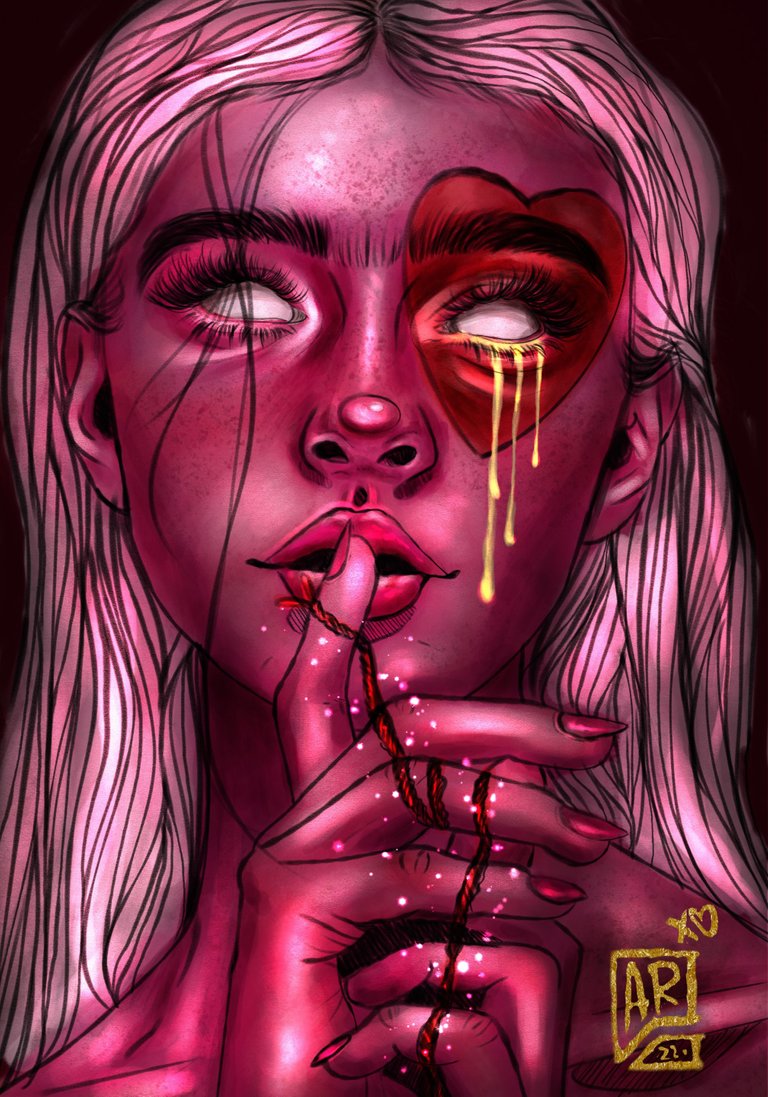 👑THE IMAGES ARE MY OWN (EDITED ON A MOTOROLA E7 PLUS)👑
👑TRANSLATION THANKS TO👑