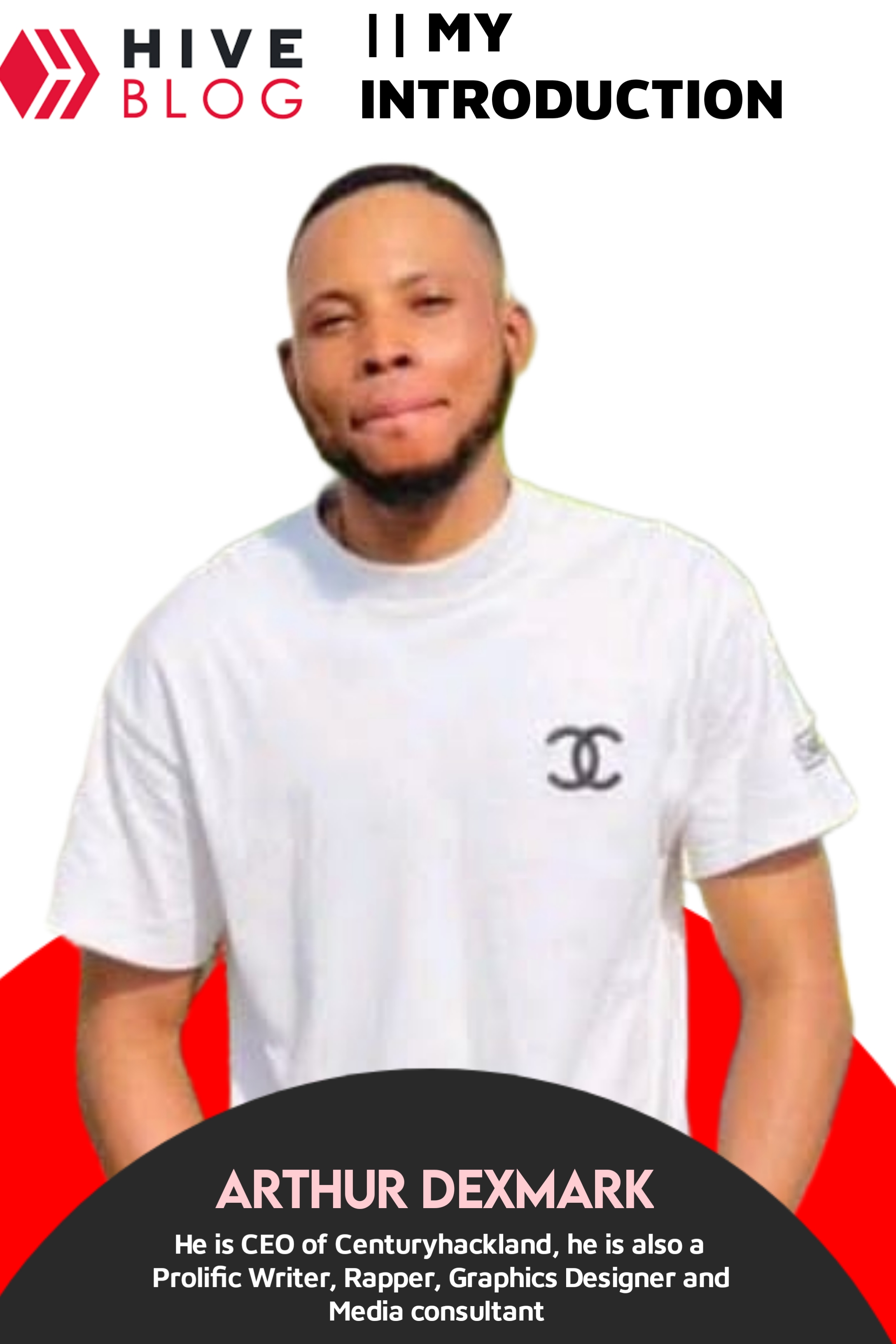 Arthur Dexmark is a highly successful business executive, prolific writer, rapper, graphics designer and media consultant. He is the CEO of Centuryhackland, a leading tech-oriented company based in Benin, Nigeria. Arthur is a proud graduate of the University of Benin, Nigeria.
Since graduating from university, Arthur has dedicated himself to honing his creative skills. He has become a successful rapper and graphics designer and is a highly sought-after media consultant. He is also an active member of the Hiveblog community, where he shares his creative works and advice with his peers.
Arthur is passionate about helping others and developing their potential. He has used his skills to develop a wide range of projects and initiatives, from tech startups to mentorship programs. He is highly respected in the entrepreneurial community and is often invited to speak in universities and conferences.
Arthur is also passionate about giving back to his community and is an active member of several charities. He is an avid supporter of education and has been commended for his involvement in a number of youth initiatives.
Arthur is living proof that hard work and dedication can pay off. Despite being unemployed, he has used his skills and creativity to build a successful business and a thriving career. He is a firm believer in the power of self-improvement and is always looking for new ways to challenge himself and to contribute to the world around him. His commitment to excellence is evident in every aspect of his life, from his business dealings to his creative work.