I did some tweaks to this work and tokenized it in @nftshowroom. It's part of a series that I have surely talked about in another post. They are all self-portraits and the common theme is to lose the fear of death and the things that scare us, because we don't understand them. The fact that they are self-portraits is very interesting because it has a lot to do with self-knowledge, understanding how the mind works, that the physical body is temporary, that there is a soul, other lives, other worlds, other realities, it makes us understand a little all this mystery that is life.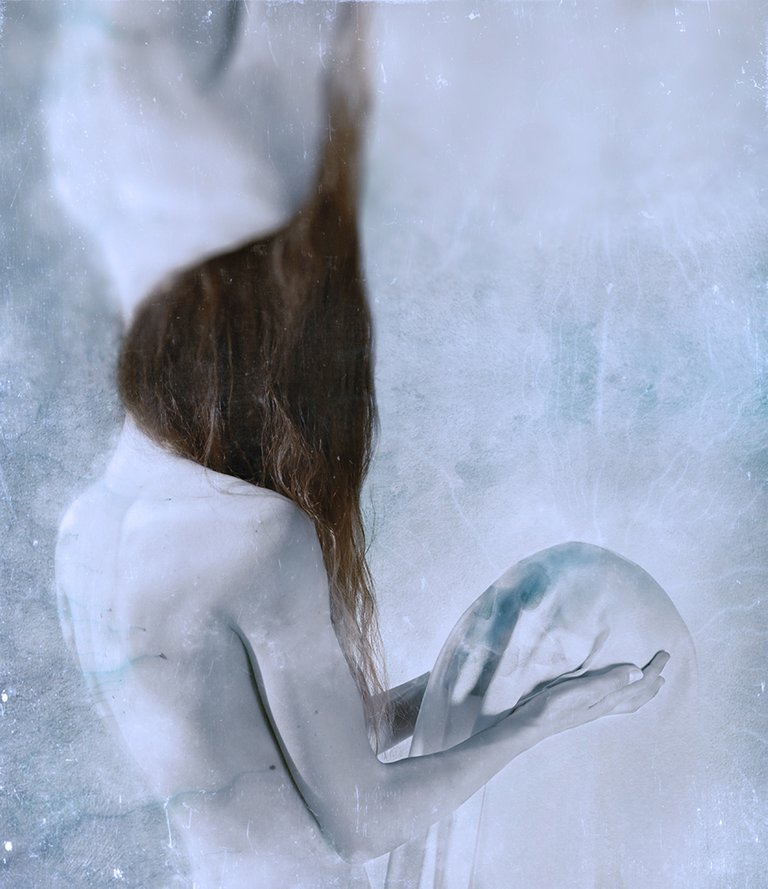 Photomanipulation
Total Edition(s): 5
3872x4479 px - JPG file - 7.39 MB
These work is available at @nftshowroom:
https://nftshowroom.com/barbarabezina/gallery/barbarabezina_photomanipulation_reach-out-to-the-ghost-ii
Here the complete series. There are double versions because I usually find details to improve or touch up the tones a bit, or the light,.. little things that maybe don't make a difference ... or maybe does...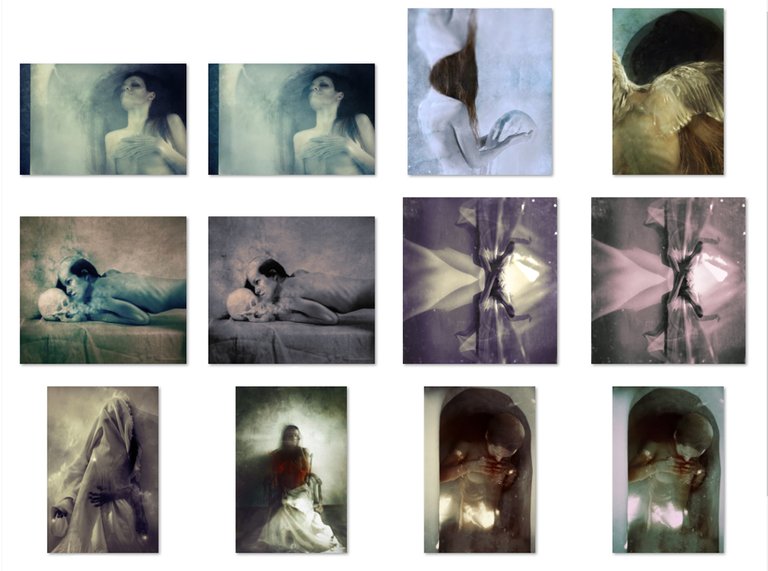 Cheers!
Bárbara Bezina ♥
canva / twitter / blog / makersplace