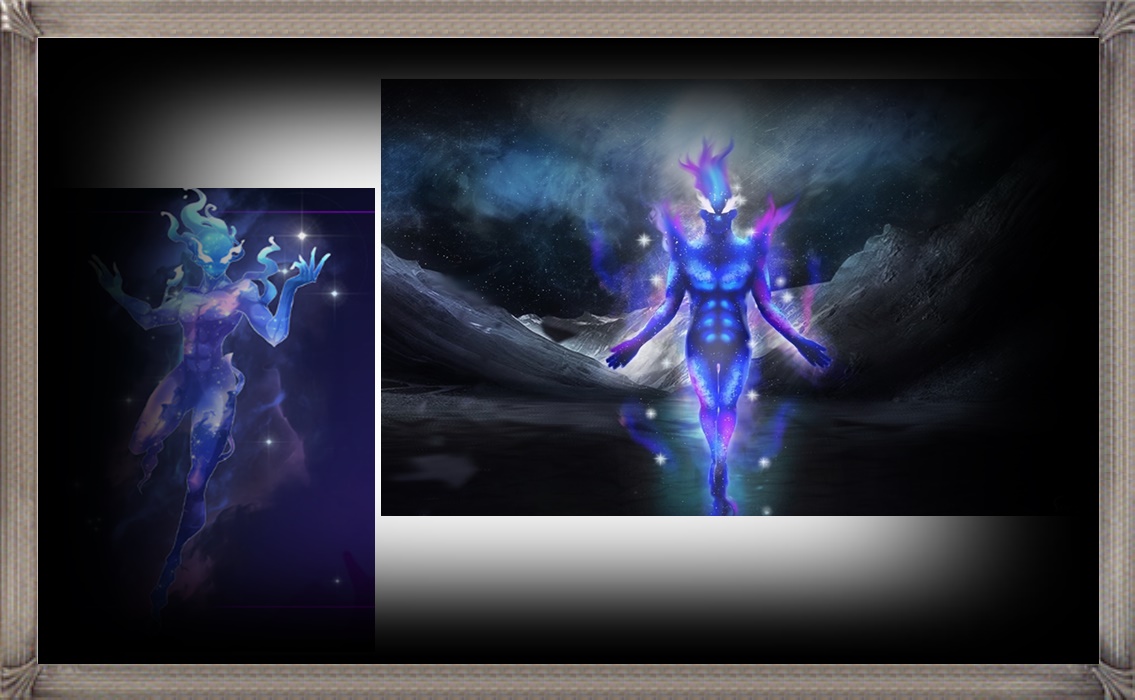 ASTRAL ENTITY
| | |
| --- | --- |
| ¡Hola a Todos! este post es para el desafío de social media en @splinterlands, en esta ocasión realicé un dibujo sobre la unidad de MUERTE y escogí la carta llamada '' ASTRAL ENTITY '', realicé esta ilustracion por su interesante historia la cual dice que de las sombras y el éter surge una entidad sobrenatural conocida solo como la Entidad Astral. Es un ser celestial que se desplaza a través de grietas en la realidad, en busca de nuevos planos y reinos. Casi no hay registros de la Entidad Astral en los ateneos de Splinterlands, pero si uno buscara entre pergaminos olvidados en los rincones llenos de telarañas de bibliotecas antiguas, encontraría las menciones más breves de este ser. Fragmentos de todos los siglos mencionan una forma humanoide hecha de energía cósmica. No se sabe de dónde vino ni qué quiere, pero solo se ha registrado haciendo una cosa: observar. Este es un breve resumen para que la puedan leer completa vallan al link que les dejare mas abajo. | Hello everyone! This post is for the social media challenge at @splinterlands, this time I made a drawing about the unit of DEATH and I chose the card called '' ASTRAL ENTITY '', I made this illustration because of its interesting story which says that from the shadows and out of the ether arises a supernatural entity known only as the Astral Entity. He is a celestial being who drifts through cracks in reality, searching for new planes and realms. There are almost no records of the Astral Entity in the Splinterlands Athenaeums, but if one were to search among forgotten scrolls in the cobwebbed corners of ancient libraries, one would find the briefest mentions of this being. Fragments from all centuries mention a humanoid form made of cosmic energy. It is unknown where he came from or what he wants, but he has only registered doing one thing: observing. This is a brief summary so that you can read it completely, go to the link that I will leave below. |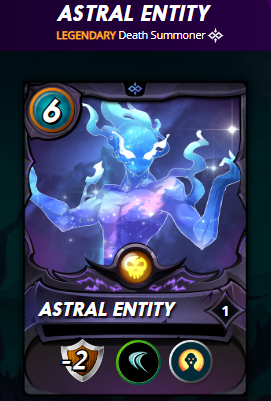 REFERENCE
ENTER SPLINTERLANDS

AND THE PROCESS BEGINS: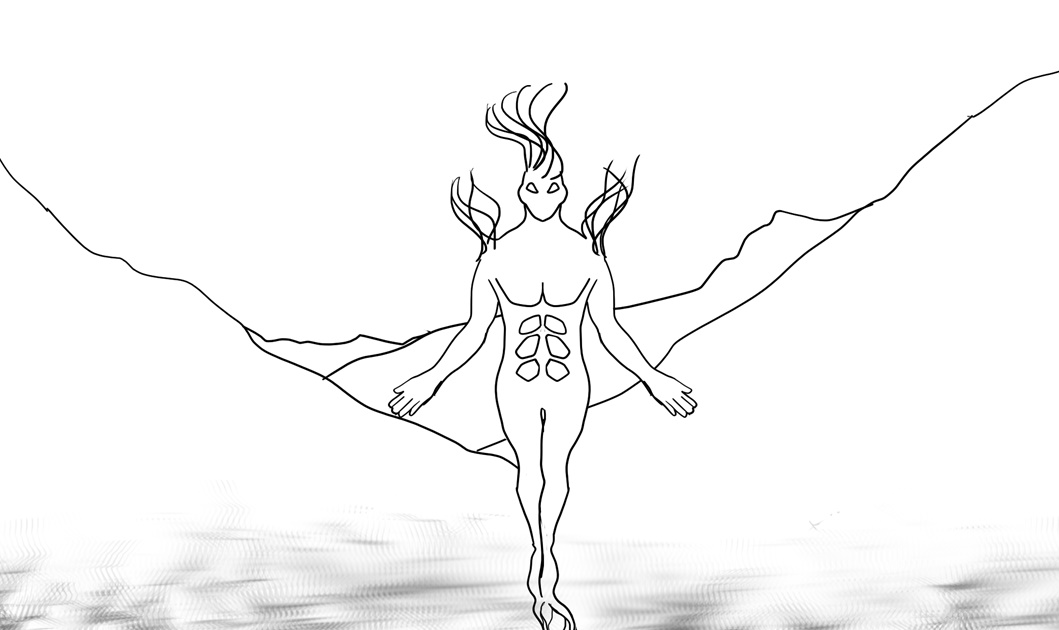 | | |
| --- | --- |
| Amigos esta es una carta esta tiene el coste de maná de: 6, Edición: Legión del Caos, Rareza: Legendaria y cuenta con tres habilidades que son -2 de escudo, esquivar y resucitar. | Friends, this is a card, it has a mana cost of: 6, Edition: Legion of Chaos, Rarity: Legendary and it has three abilities that are -2 shield, dodge and revive. |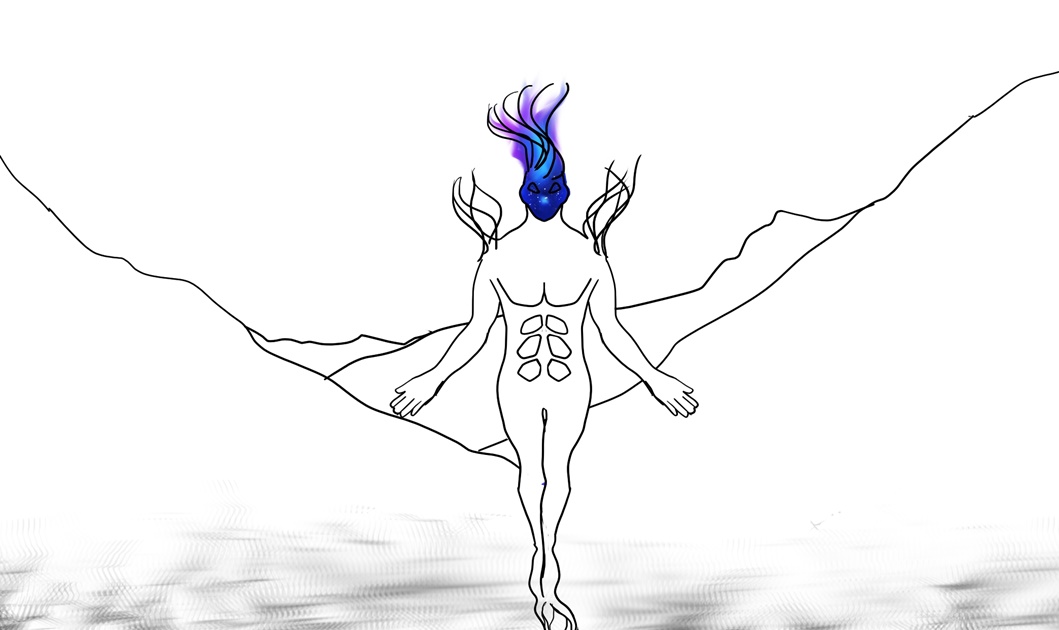 | | |
| --- | --- |
| Amigos la habilidad de este Invocador de -2 de escudo esta afecta al equipo oponente, otra habilidad es Esquivar: incrementa la probabilidad de esquivar ataques cuerpo a cuerpo o a distancia, la probabilidad de esquivar los ataques enemigos es del 25%. Un monstruo rápido, volador y con la habilidad esquivar, será un hueso difícil de roer para los monstruos de ataque cuerpo a cuerpo o a distancia. | Friends, this Summoner's -2 shield ability affects the opponent team, another ability is Dodge: increases the chance to dodge melee or ranged attacks, the chance to dodge enemy attacks is 25%. A fast, flying monster with the dodge ability, it will be a tough nut to crack for melee and ranged attack monsters. |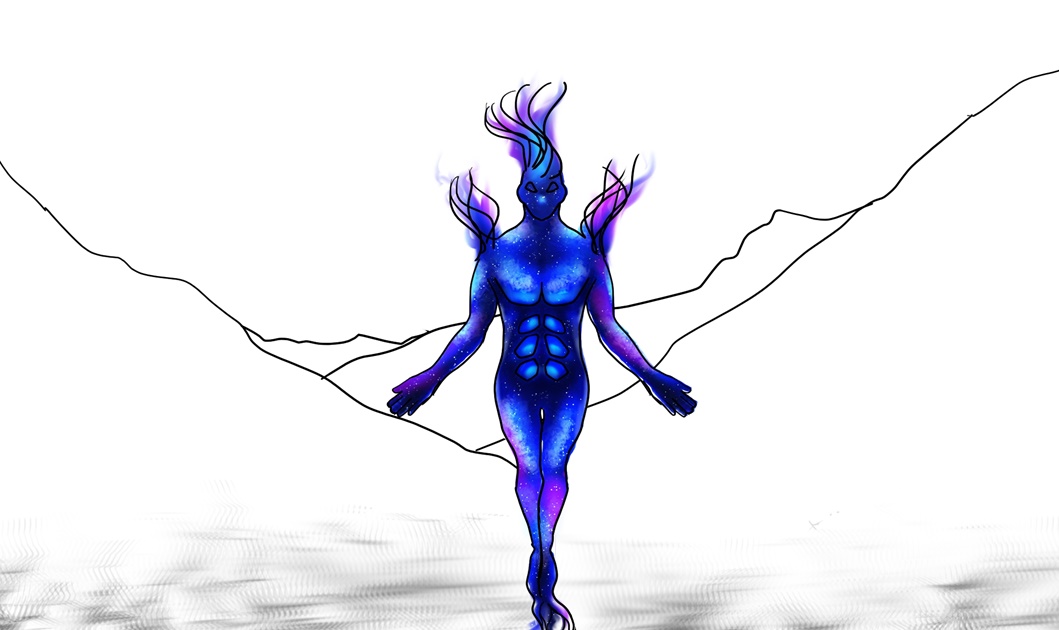 | | |
| --- | --- |
| La ultima habilidad de este Invocar le permite resucitar a un monstruoamigo despues que este muera. La habilidad clave aquí es esquivar, porque le da a tus monstruos un 25% de posibilidades de evadir ataques cuerpo a cuerpo y de rango permitiendo la capacidad de construir equipos de evasión loco. | This Summon's last ability allows it to resurrect a friendly monster after it dies. The key ability here is dodge, because it gives your monsters a 25% chance to evade melee and ranged attacks allowing the ability to build crazy evasion teams. |

FINISHED ILLUSTRATION: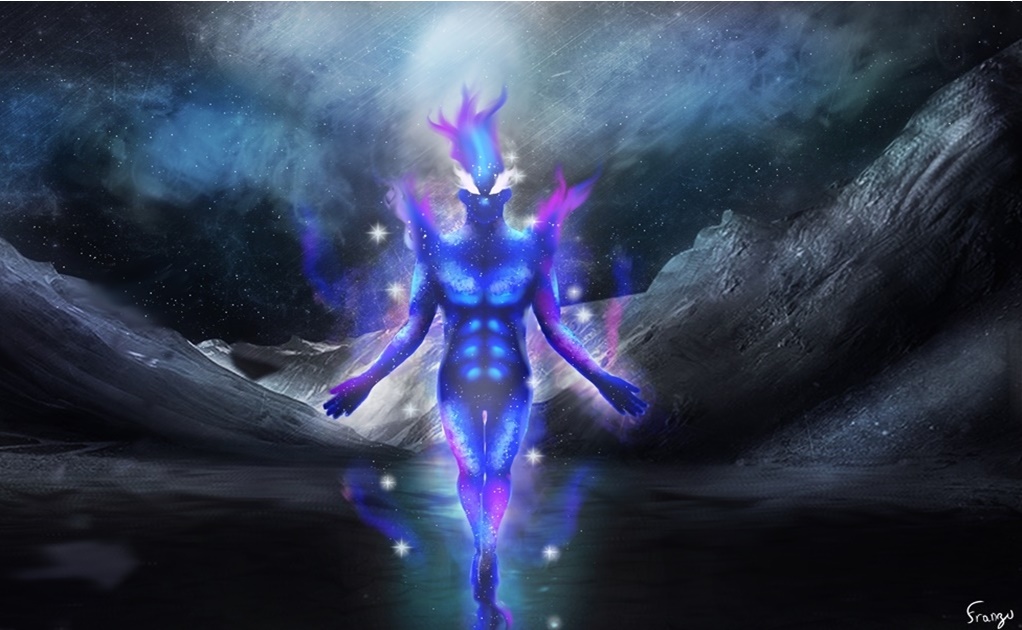 Title: ASTRAL ENTITY
Duration: 10 hours
Program: Krita i used a graphic tablet: Wacom Intuos S
| | |
| --- | --- |
| Splinterlands es un juego de cartas coleccionables que se ejecuta en la cadena de bloques de Hive, en Splinterlands cada usuario posee ciertas cartas las cuales conforman su colección que usa para jugar y enfrentarse a los demás jugadores, siendo un juego muy entretenido debido a las distintas estrategias que se pueden usar dependiendo de las cartas que poseas en tu maso. | Splinterlands is a collectible card game that runs on the Hive block chain, in Splinterlands each user has certain cards which make up their collection that they use to play and face other players, being a very entertaining game due to the different strategies that can be used depending on the cards you have in your deck. |

My social network:
| About Franzu 💎 | INSTAGRAM! |
| --- | --- |
| Frank Perez, Venezuelan. He is an apprentice of digital illustration. He is currently experimenting with new ways of painting in search of creating his own style. / Frank Pérez, venezolano. Es un aprendiz de la ilustración digital. Actualmente se encuentra experimentando nuevas formas de pintar en busca de crear un estilo propio. | |
I hope you like this illustration as I do and see you in future publications!