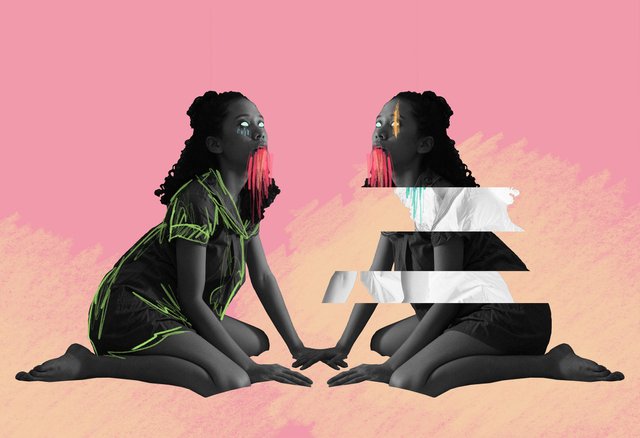 Work in progress by me.
Two months ago, an artist in the NFT world messaged me to ask if I wanted to collab with him. Having someone interested with having an art collaboration with me is a big honor and it is an exciting thing to do, so of course, I accepted the invitation.
I was having a break with making crypto art at that time to focus on some other things so I just started doing this now.
I don't know how collaborations work in NFTs (technical things) but he said I can send something as like a starting point then we can mix it along the way and make changes until we are satisfied. I decided I'll just start it so this is the first thing I sent him.
I'm excited on how he will transform it, pretty sure it will look cool AF. During this creation I'm already excited enough, so I'm looking forward to the next days til we can finish it.