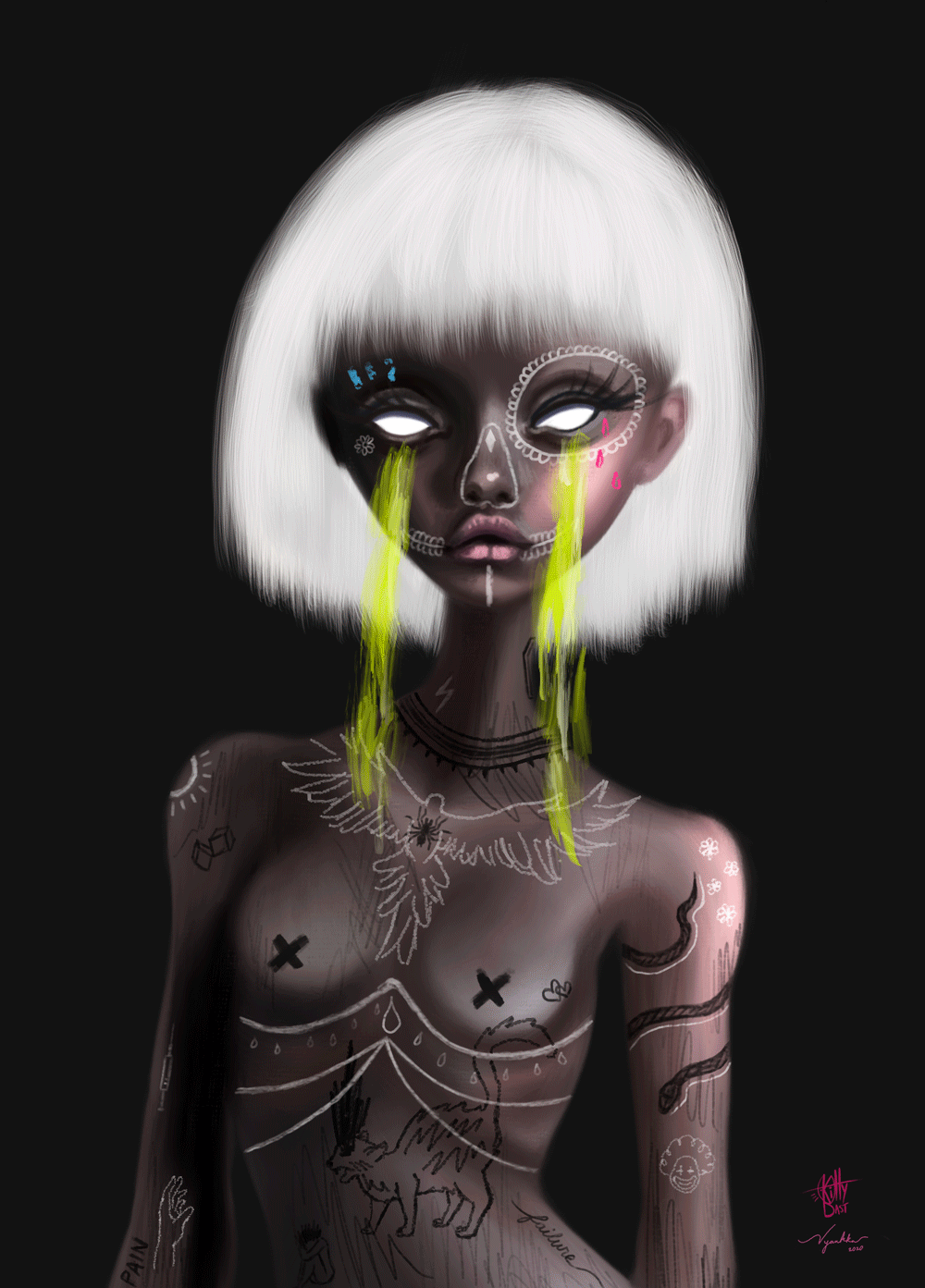 The Dauntless
Kitty Bast and squirterer
Digital Art
2020

---
Tattoos are often created as a symbol for self-identity, overcoming pain, healing, taking the power back and survival.
In this work, a few examples of many phobias that exist are tattooed on the subject's skin. Anything that may have frightened you before now rests on your skin as a symbol for facing and overcoming them. They are no longer your fears, and they no longer have power over you. But rather, you have a power over them.
That makes you a Dauntless.
---
Yay! Another collab done! This time, with @kittybast!
She had invited me to do a collab sometime in August and I gladly accepted it of course! Her idea of a collab is really unique. She sends you a doll or a figure that will serve as the 'canvas' and you can tattoo whatever on her, or do other changes as well. It's really an amazing idea. She has done 4 tattoo collabs so far.
For our collab, I have decided to tattoo some examples of phobias cause as written above, tattoos can be a very powerful thing. I've never had a tattoo myself, or at least not yet. But I have heard from others that is what they feel when they tattoo something on their skin. I see tattoos as a meaningful thing.
The result was really good and I like it so much. :D
This one is minted for 1 edition on KnownOrigin.
https://knownorigin.io/gallery/213200
Follow Kittybast on Twitter:
https://twitter.com/KatSheKittyBast