This is a portrait with warm colors that I drew one night. I feel like the eyes reflect people's soul and feelings, so that's why I always like to emphasize the gaze in my characters. This time I think is quite intense, maybe because of the color, or maybe for something else…
---
Anyway, this is my boy in red ♥️ I tried a messy outline style that was fun to make. Hope you like it!
---
Este es un retrato con colores cálidos que dibujé una noche. Siento que los ojos reflejan el alma y los sentimientos de las personas, por eso siempre me gusta enfatizar la mirada en mis personajes. Esta vez creo que es bastante intenso, tal vez por el color, o tal vez por otra cosa...
Anyway, este es mi chico de rojo ♥️. Probé un estilo de delineado "descuidado" que fue divertido de hacer. ¡Espero que les guste!
---
In my last post I promised a fully digital drawing, and I'm working on it! I think that it will be my first NFT on NFT Showroom and I'm very exited for it! ♥️👩‍🎨
En mi último post prometí un dibujo totalmente digital, ¡y estoy trabajando en ello! ¡Creo que será mi primer NFT en NFT Showroom y estoy muy emocionada!
---
This was made on regular white paper with pencils, markers and crayons, then I edited it.
---
---
♦️♦️♦️♦️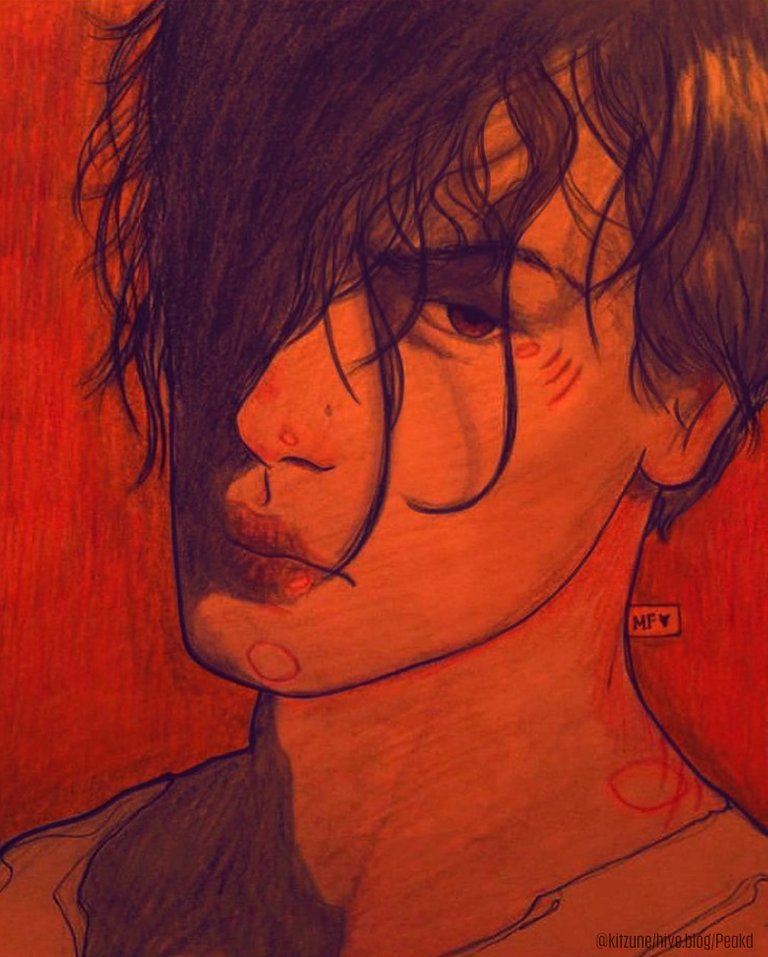 First I made a messy sketch, but I leave it that way, most of the time I'm experimenting with the lines and strokes. Then since his expression is fearless, I added a lot of red and warm tones!
♦️♦️♦️♦️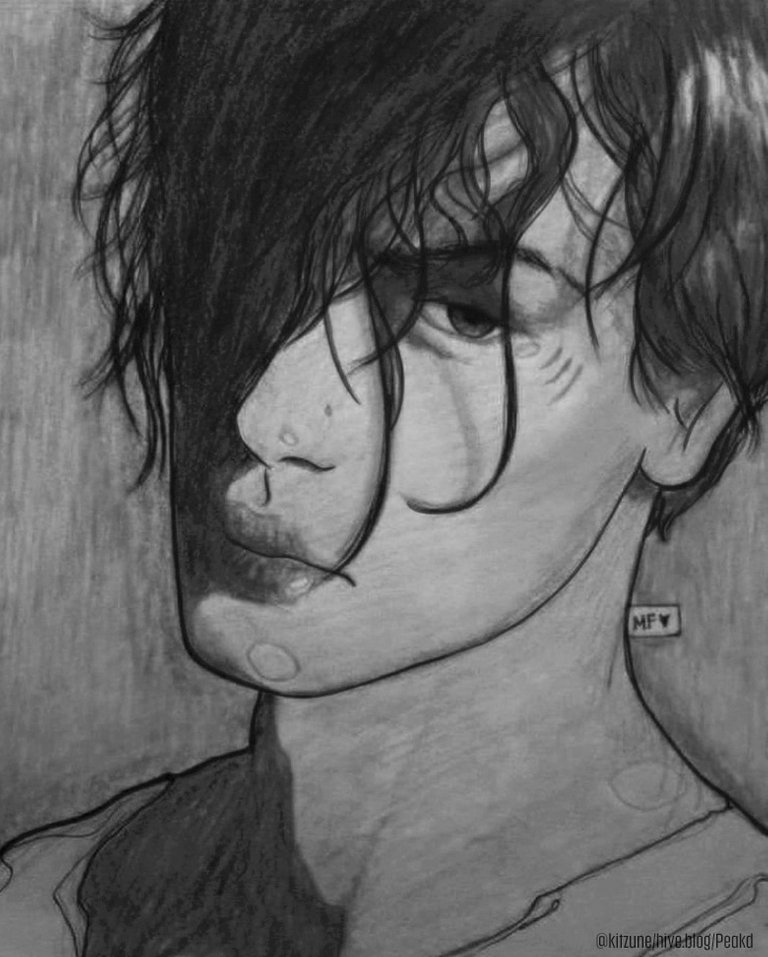 I think black and white suits him well!
---
By Fernanda Rojas @kitzune
Thanks for reading!
If you like my art or wanna see more of other things I've made check out my profile! ♥️
---


.
.
.
.
.
.
.
Vote, comment or reblog it ! 🌸
Thanks a lot ♥️
Follow me on:
Twitter
Instagram