---
Hi guys Lorentm is back to present you another work inspired by the characters of Splinterlands, this time in the style of Futurama. Waoo guys this week has been crazy, my work every day is more demanding, there are moments in which I feel that I can't go on, but I get strength to fulfill my responsibilities, being out of my native country is not easy and you have to make sacrifices, despite of all that I've been doing well in a way publishing the posts in hive has helped me to de-stress a little and share one or another drawing with you, I would say that it's like my personal diary hehe.
Well this week I decided to use the Cyclops character, who as his name indicates is a huge and muscular cyclops who loves to throw rocks, for this design I decided to combine it with Leela's character, who like the card we chose she is also a cyclops, so I decided to design her in her feminine form with a touch of purple hair like Leela. What do you guys think, how did you like this design, I'll read you in the comment box 😊 ?
Hola chicos Lorentm esta de vuelta para presentarles otra obra inspirada en los personajes de Splinterlands, esta vez el estilo de Futurama. Waoo chicos esta semana ha sido de locos mi trabajo cada día es más exigente, hay momentos en los cuales siento que no podré más, pero saco fuerzas para cumplir con mis responsabilidades, estar fuera del país natal no es fácil y se tienen que hacer sacrificios, a pesar de todos pame ha ido bien de cierta manera el publicar los post en hive me ha ayudado a desestresarme un poco y compartir uno que otro dibujo con ustedes, diría que es como mi diario personal jeje.
Bueno esta semana decidí usar al personaje de Cyclops, que como su nombre lo indica es un enorme y musculoso cíclope el cual le encanta lanzar rocas, para este diseño se me ocurrió combinarlo con el personaje de Leela, que al igual de la carta que elegimos ella también es un cíclope, entonces decidí diseñarla en su forma femenina con un toque de cabellera morada como Leela. Que piensan ustedes, como les pareció este diseño, los leo en la caja de comentarios.😊 ?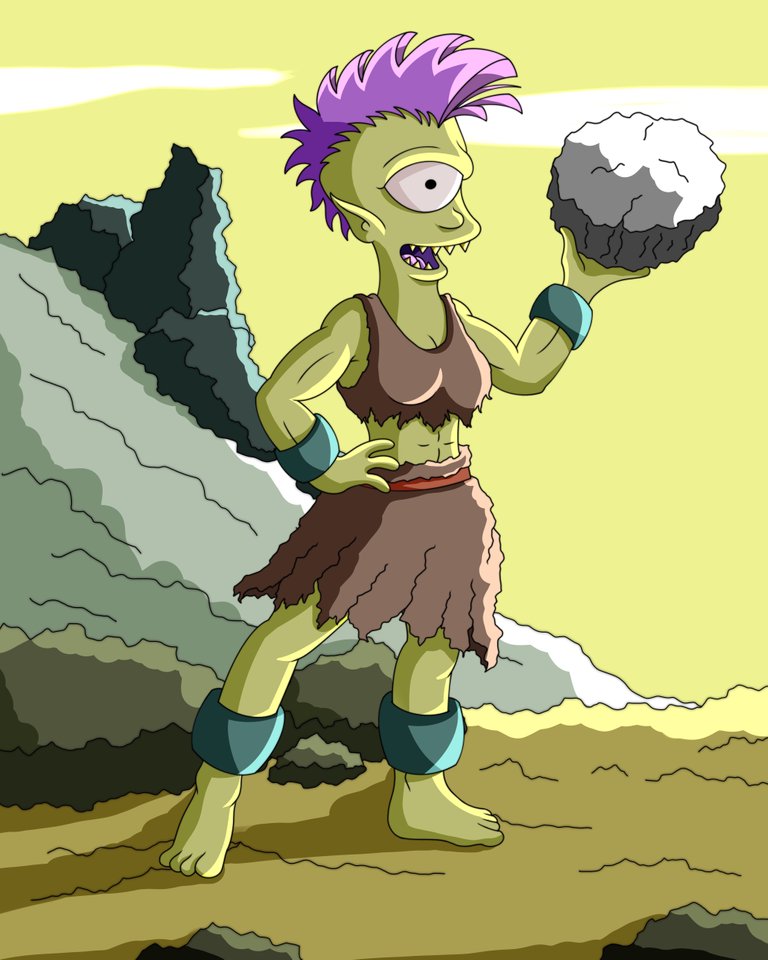 There are not many Cyclops left in the Burning Lands; they are a remnant from long before the Splintering. More than anything, the Cyclops like to throw things, which makes them a terrifying opponent. Once each Ferexia year, all the Cyclops meet in the south for their annual Throwing Games..
No quedan muchos cíclopes en las Tierras Ardientes; son un remanente de mucho antes de la Escisión. Más que nada, a los cíclopes les gusta lanzar cosas, lo que los convierte en un oponente aterrador. Una vez al año en Ferexia, todos los cíclopes se reúnen en el sur para sus Juegos de Lanzamiento anuales.
---
Process / Proceso





---
Layer Technique Breakdown
---
Materials / Materiales
The tools I used for the drawing were the following:
Android tablet.
Capacitive pen (Stylus).
Ibis Paint X program.
Brushes: Pencil, Airbrush, Fuzzy, Marker.
Las herramientas que use para el dibujo fueron las siguientes:

Tableta Android.
Lápiz Capacitivo (Stylus).
Programa Ibis Paint X.
Pinceles: Lapiz, Aerografo, Difumino, Rotulador.
Reference / Referencia
Reference link / Link de referencia
---
Thanks for reading and getting here, see you in the next post.
Gracias por leer y llegar hasta aqui, nos vemos en el siguiente post.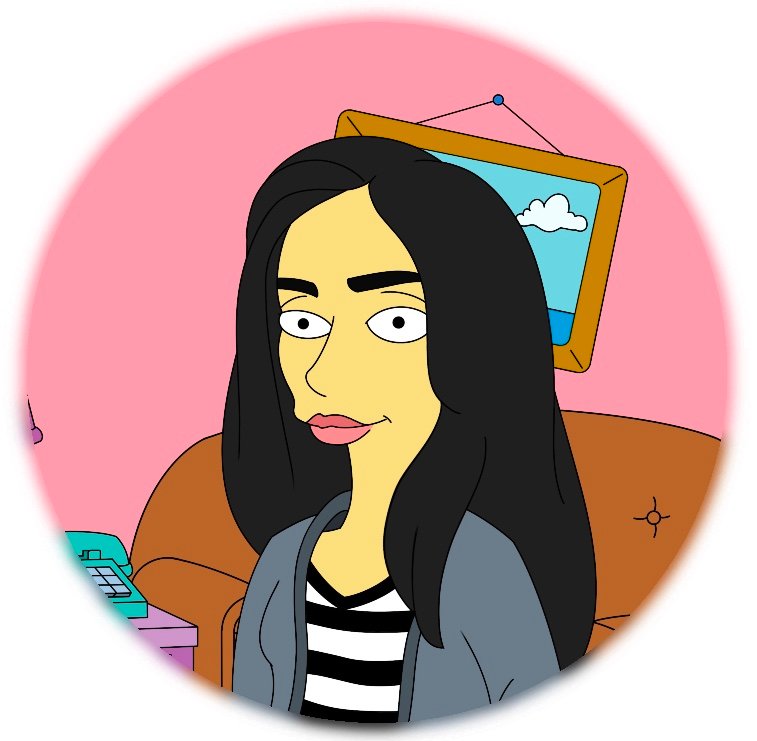 Discipline is the power of all professionalism.
La disciplina es el poder de todo profesionalismo.
---