Follow your Dreams! A humorous take on this omnipresent mantra of our time. To prevent misunderstanding: I'm all for it. And I am thankful for the privilege that many of my better dreams came true... although a few turned out to be a bit more on the nightmarish side ;-)
I love water, marine life, under water sceneries and all that... and high heels (my worst kept secret). No wonder, these themes had to meet eventually. But not without complications, as the one does not really go well with the other.
A mermaid is usually seen as a beautiful young woman, and as such, she just might have a thing for shoes... but no feet to wear them :-/
---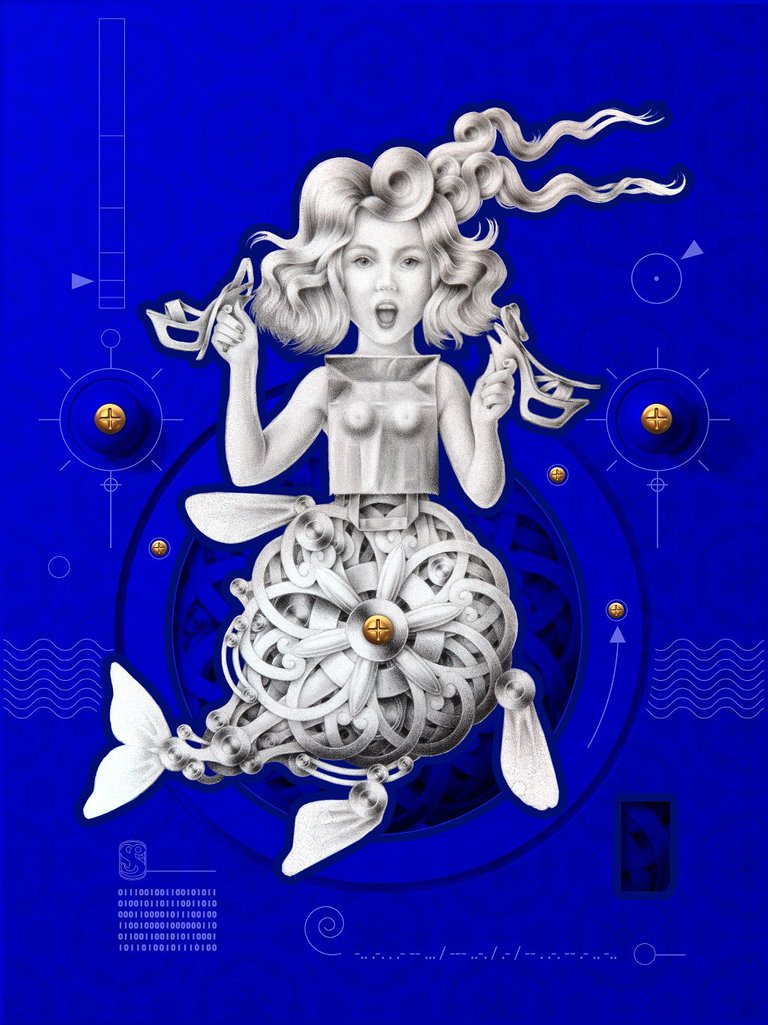 ---
My latest nft is based on a pencil drawing on glass, illustrating this thought. It would not be my typical venusmachine style, if there weren't some mechanical parts involved and so I made her lower body accordingly. The "machinery" is more of a vintage design and supposed to be as beautiful as (more or less) functional. Her upper body is "dressed" in an upside down shopping bag. A little side blow on topics that are important to me. Like the complete commercialization of our world and the pollution that comes with it, especially in the oceans.
For this digital collage, I took a photo from the original artwork on glass:
---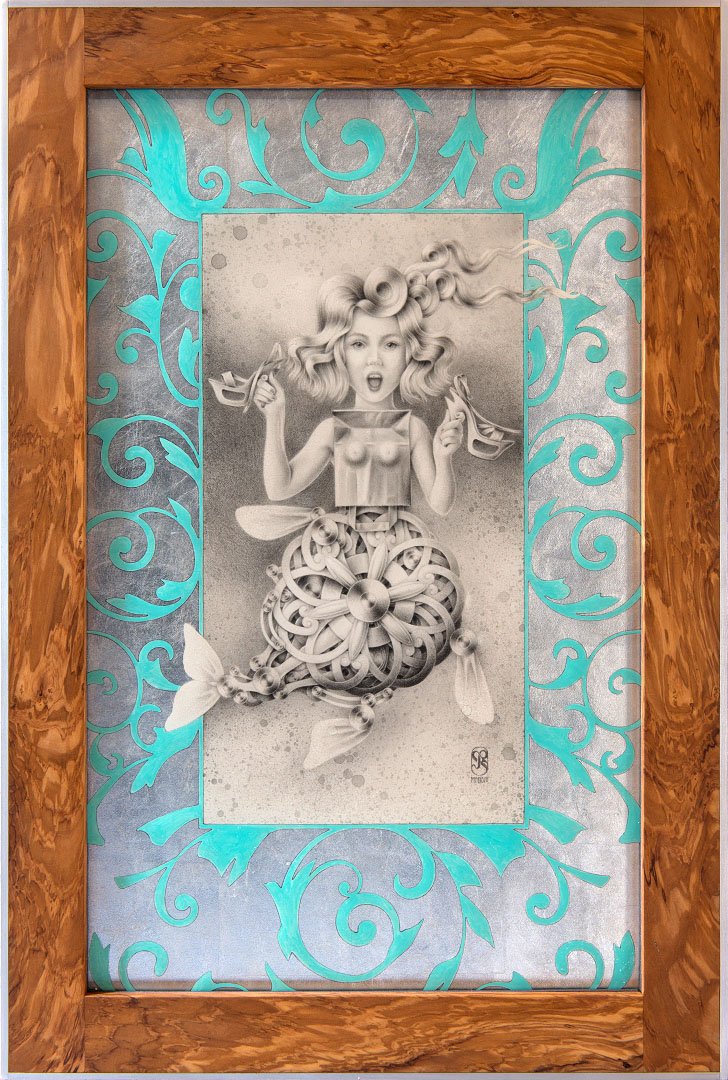 ---
In photoshop I masked the figure and put it on a blue background to get an idea of how it should look. To that I also added an enlarged layer of the central machine mesh:
---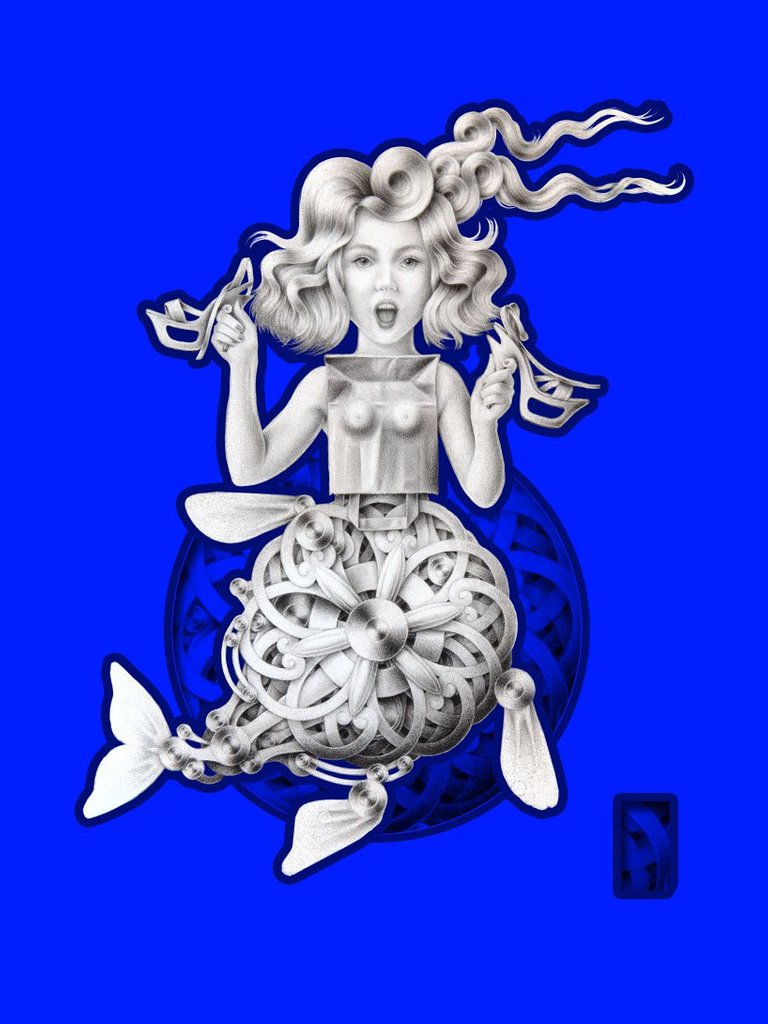 ---
In blender (https://www.blender.org/) I designed an additional background layer:
---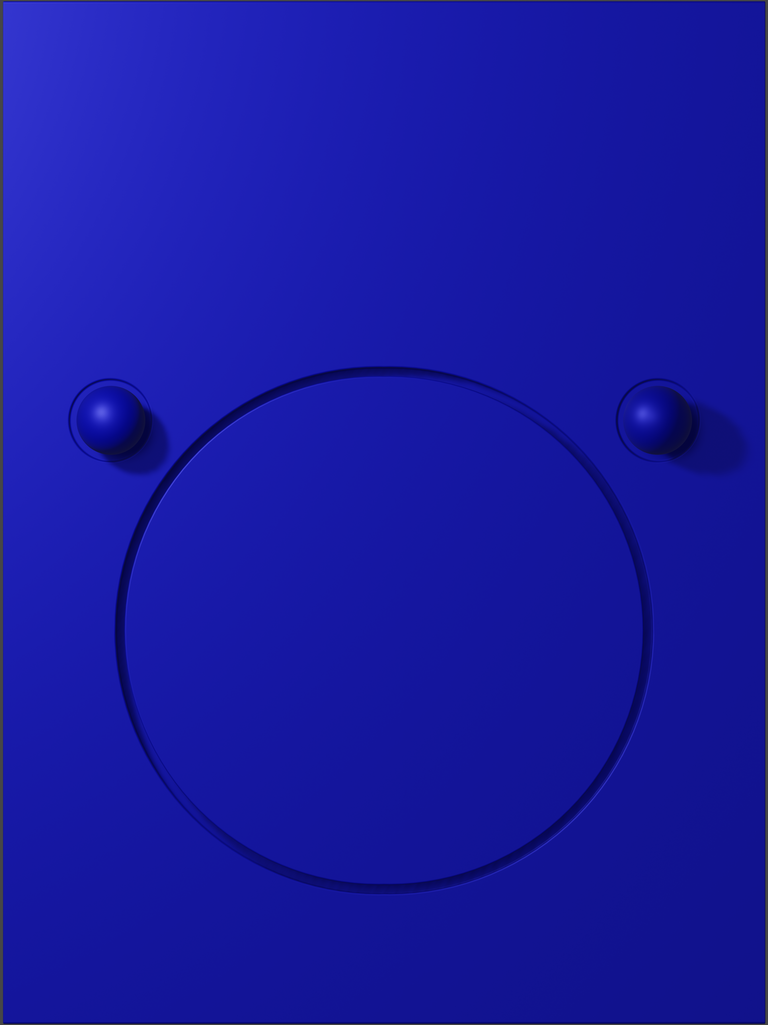 and the screws: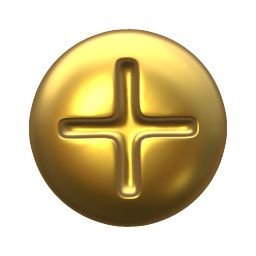 ---
After everything was put together, I took the piece to Adobe Illustrator for the layer with the line details:
---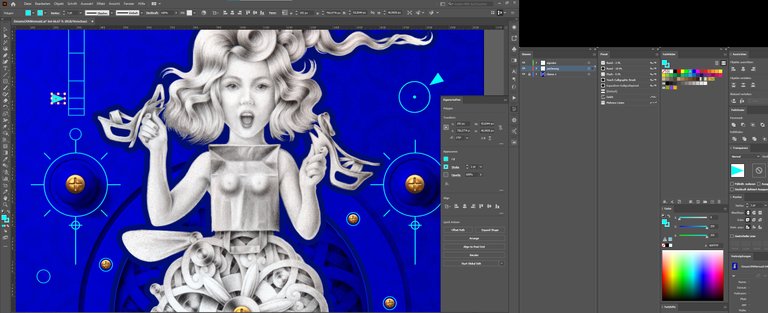 ---
There I also added my signature and the title in morse code. The finished piece was tokenized in my makersplace store at
https://makersplace.com/reinhardschmid/dreams-of-a-mermaid-1-of-1-37676/
---
I enjoy reading your comments!
❤
If you like my work, of course I appreciate your upvotes and reblogs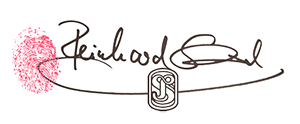 See more of my work on BeScouted
---
My tokenized collectible art at
---
---
Cross posted to my cent account