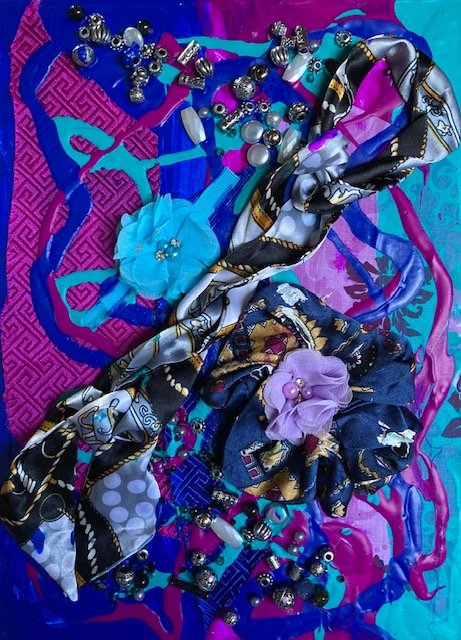 (ENG)
This is my original artwork.
"Pale Moment"
Mixed Media,242x333cm,2022
There was a moment this morning when I was pale.
There was a moment that chilled me to the bone.
I almost had an accident.
Fortunately, I was unharmed.
I look back on my life.
I almost got hit by a car
I almost lost a lot of money
I think there were a few times when I was in danger
I've managed to get through it all
I've made it this far.
I can only be thankful for that.
---
Akiko Yada Solo Exhibition "Next Phase 2"
Friday, May 13 - Wednesday, May 18, 2022, 10 - 18 p.m.
Gallery Q (1-8-8-8 Chuo, Otsu City, Shiga Prefecture, JAPAN)
---
(JPN)
これは私が創った作品です。
「青ざめた瞬間」
ミクストメディア、242x333cm、2022
今朝 青ざめた瞬間があった
肝を冷やした瞬間があった
危うく事故に遭うところだった
幸いにして無事だったけれど
人生を振り返ってみると
危うく車にぶつかりそうになったり
危うく大金を失くしそうになったり
危ない場面が何度かあったと思う
それを何とかすり抜けて
ここまで生きてきた
感謝するしかない
---
矢田明子個展"Next Phase 2"
2022年5月13日(金)~18日(水)10~18時
ギャラリーQ(滋賀県大津市中央1丁目8-8)
---