The weather is getting better, so I'm more frequently in my backyard with my camera.
Since it's spring a lot of flowers, bushes and trees are in bloom. A perfect opportunity to shoot some photos.
At first I spotted this flesh fly. I hate it when these insects are in my house, but I must admit; their colours are very beautiful. I spotted this one getting some nectar from this blossom.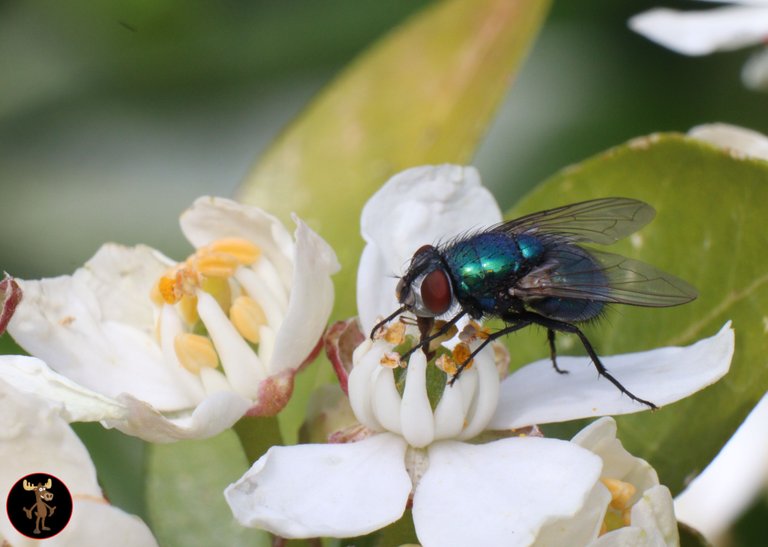 I never knew these flies had such a long tongue. It looks a bit like the tongue of butterflies.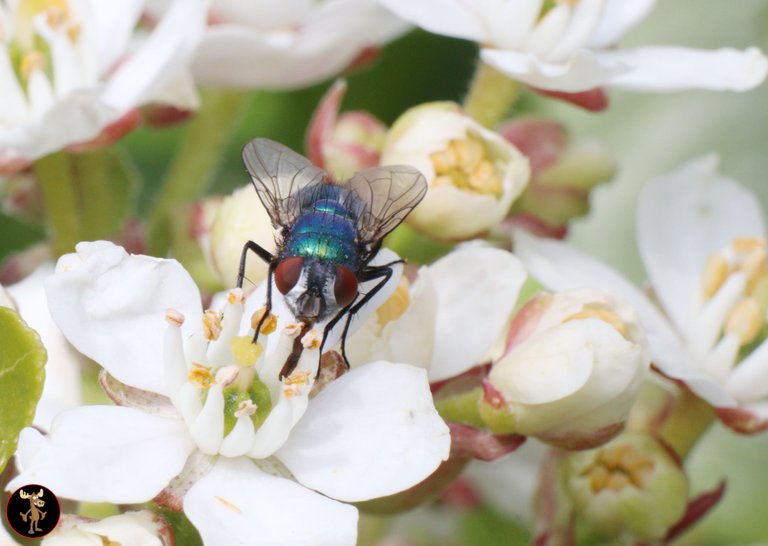 This is my favourite tree in my backyard. It's a Japanese crabapple. Every year in may it turns into a huge sea of pink.
When the flowers are closed it is dark pink and when they open they are much lighter (as you can see in the photo below).
It will be attracting a lot if flying insects soon like the years before. Hopefully I will be able to shoot some bees gathering nectar from it.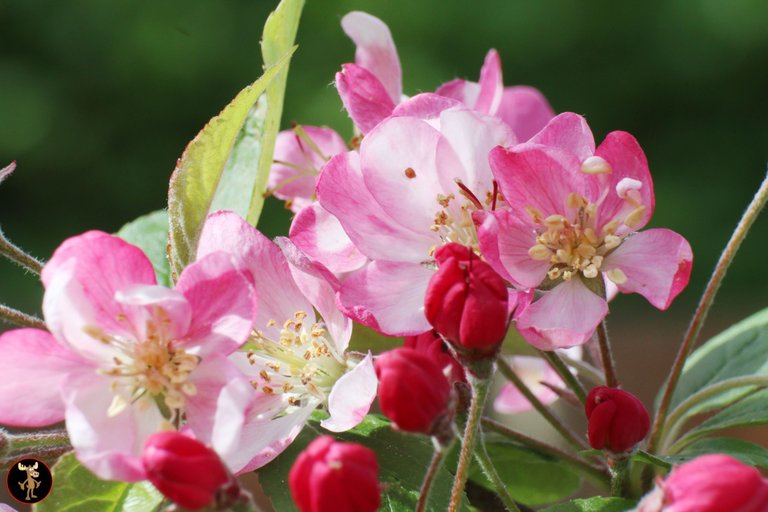 A bit later I spotted another flesh fly on the leaf of a plant. I really think those facet eyes of these flies are really cool.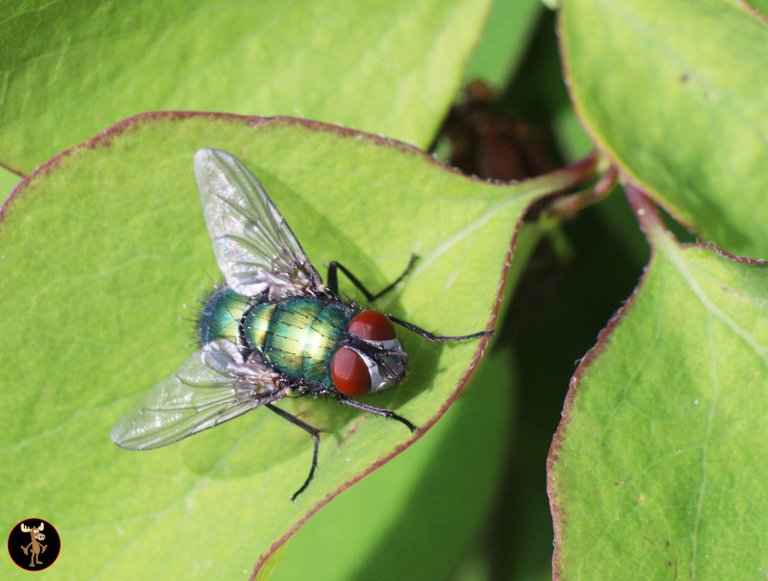 We also have quite a big ceanothus in our backyard. It just keeps on growing bigger. It is starting show it's beautiful purple flowers.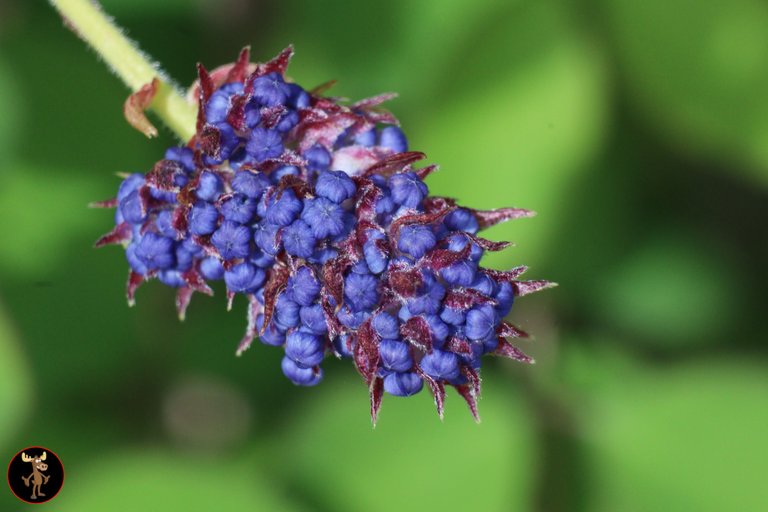 At first they are a bit more brownish purple, but they turn into a nice dark flower.
The flowers are quite small, but there are a lot of them, so it's really colourful.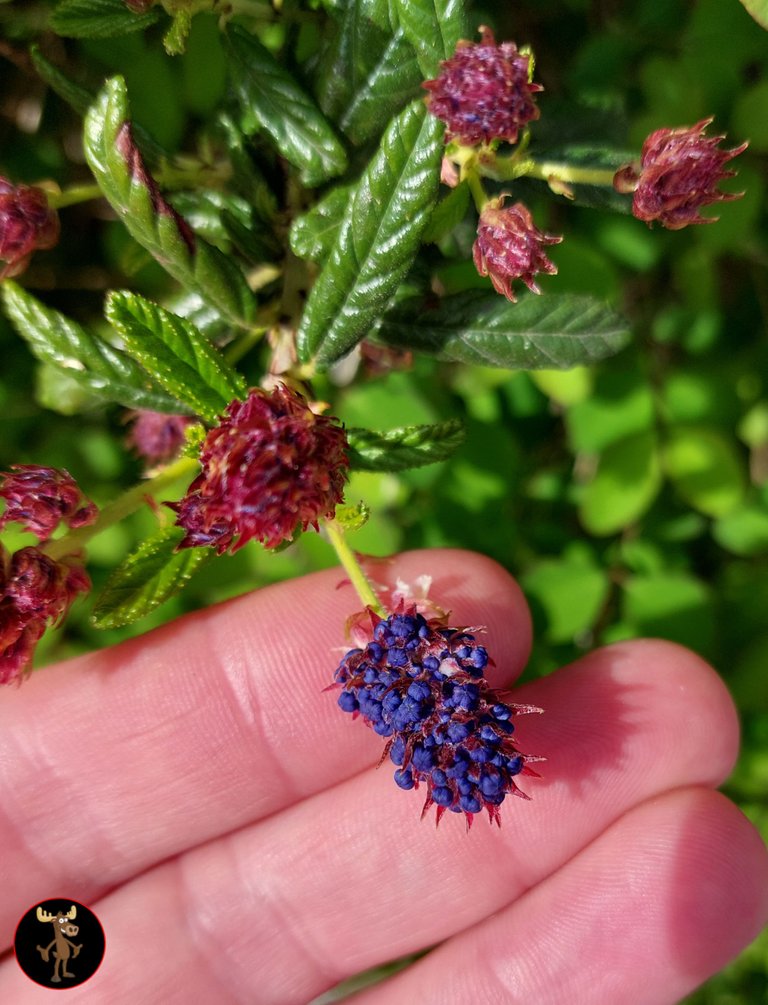 And finally there is our apple tree. We've planted this one last year. It's race is called Topaz and hopefully it will give us some apples in the first year. Let the pollinators do their jobs!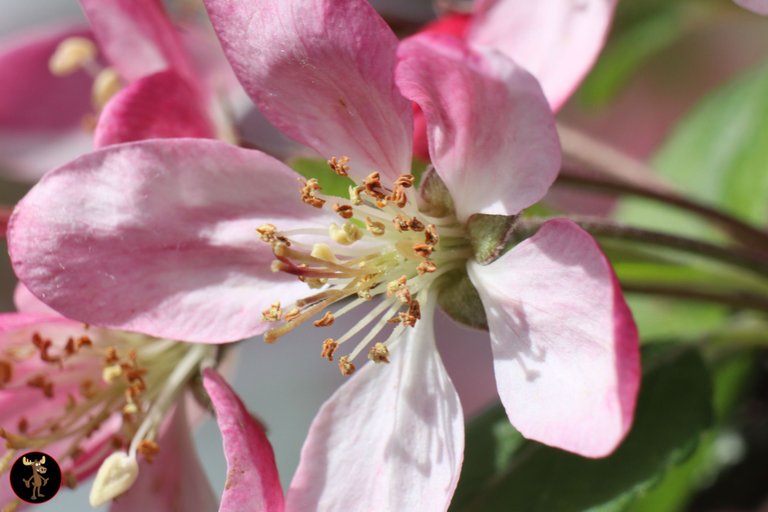 I hope you enjoyed my little walk in the backyard!
---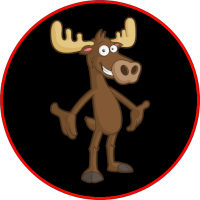 ---
FriendlyMoose
Creating blogs about photography, cycling, gardening, craft beer and more...
---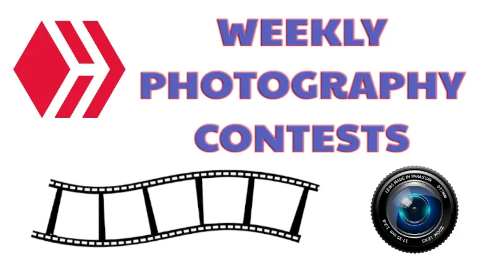 Every week I create a post with an overview of all the photography contests on Hive. You can find the weekly overview post by checking the #photocontests tag.
I also organise a weekly photography contest myself; the POB Photocontest. This weekly contests has a new subject every week and you can win POB tokens and Ecency points.
Check out the posts with the #pobphotocontest tag.
---





The Cycling Community is a community where you can share everything you like as long as it has to do with cycling. Share your rides, bike maintenance, news or tips and tricks.
Cycling posts will be upvoted by the community account.
You can support the Cycling Community by delegating some HP:
25 HP
50 HP
100 HP
250 HP
500 HP
---