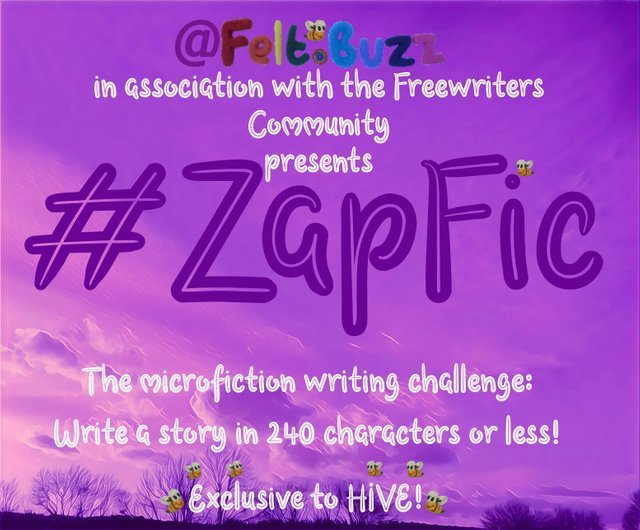 Imagen de #ZapFic, del blog de @felt.buzz





ENGLISH
The clerk looked for the medicines, put them on the counter and presented the bill to the old man. Seeing his anguished face he announced: You won today's prize, your payment is exonerated. The administrator looked at him in horror.
(40 words- 233 characters)
(Versión en ESPAÑOL)
El dependiente buscó las medicinas, las puso sobre el mostrador y presentó la cuenta al anciano. Al ver su cara de angustia anunció: Usted ganó el premio de hoy, su pago está exonerado. La administradora lo miró con espanto.
(39 palabras - 225 characters)




POSITIVE QUARANTINE.
LET'S TAKE ADVANTAGE TO EXPLORE NEW ACTIVITIES .
LET'S TAKE ADVANTAGE TO RAISE YOUR HP!


◘This Short Storie was written for the ZapFic | published by @felt.buzzz. To participate click the link:

https://hive.blog/hive-161155/@felt.buzz/it-s-zapfic-and-we-are-buzzing-on-hive-last-week-s-results-and-new-prompt-for-week-103-week-3-on-hive-prize-pool-of-6-hive-sbi



◘The #ZapFic image is property of @Felt.buzzz.
The text separators are my property and I reserve the right to use them in other publications or to transfer them to other people.
THANK YOU FOR READING, UPVOTING AND COMMENTING