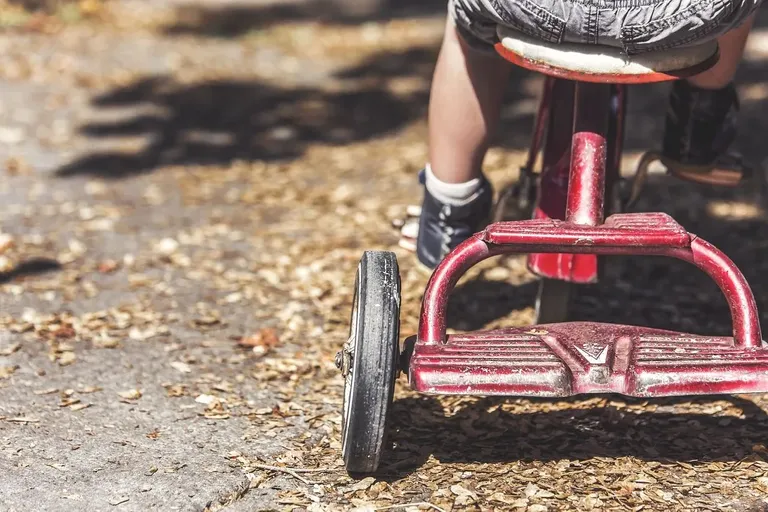 Describe what you see
I see a picture of a young boy on a tricycle.
The Story
Joseph was born into a poor home. His parents love him so much but they could barely afford to get him things his classmates have. He has a good number of friends who always tell him stories about where they visited with their parents, and how they went on jolly rides and amusement parks.
This makes Joseph sometimes sad that his parents can't afford to buy him things so he could also tell his friends about it.
Whenever a child in his class talks about the outing he went on with his family, Joseph will fantasize and imagine himself going there with his parents.
Though he has no toys to play with, he always tries his best to be happy at all costs. His parents understood this which makes them sometimes feel bad when their neighbor's children refused to allow him to play with their toys. His parents knew he is very fond of bikes which made them work twice hard to give their boy a good life.
One day, when they got back from work tired and in dire need of rest, they watched as their son sat down quietly while other children played with their bikes. This brought a deep ache in their hearts as they saw that Joseph was missing out on the fun.
To make their lovable son, Joseph, not miss out on childhood fun, they decided to surprise him with a tricycle, though it wasn't a new one it was all they could afford.
When his parents bought the tricycle and gave it to Joseph, he was elated. His joy knew no bounds when he saw the gift his parents got him. He was so happy that he quickly climbed on it and cycled off to show his friends.