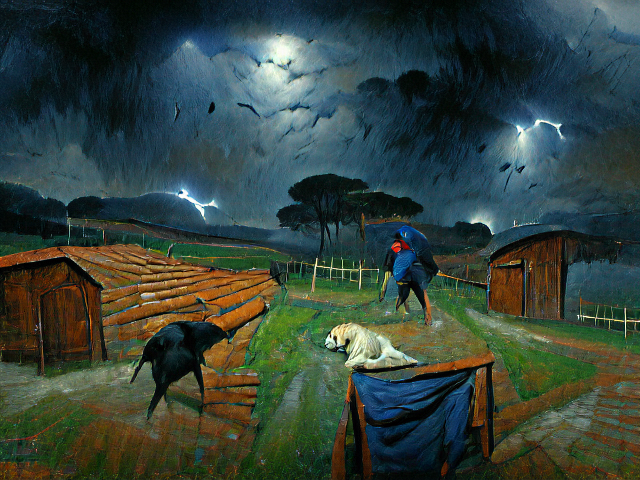 Con este relato estoy participando en el Spanish Freewrite 1 de octubre de 2021 - Mensaje diario de 5 minutos con el tema propuesto por @freewritehouse: tormenta de truenos
Noche de truenos
Había sido un día difícil me tocó trabajar doble, porque mi compañero no pudo llegar y el patrón esta vez necesitaba preparar todo lo referente a la cosecha y guardar los insumos en el granero.
Así que llegué molido, la tarde anunciaba lluvia, a lo lejos el horizonte se vestía de color gris y el viento caliente fue enfriándose, cuando llegué al rancho La mujer había salido a casa de su mamá y me dejó una nota donde decía que si llovía se quedaría, así que no comí, solo me tiré en la hamaca y cuando voy quedándome dormido, sonó el primer trueno, que fue como un coro, repitiéndose suavemente.
La brisa empezó a soplar un poco más fuerte, ya adormecido, truena de nuevo y esta vez fue como si se quebrara el cielo, el rancho parecía moverse, ahí fue cuando me acordé de la perra, ella estaba recién parida y la habíamos dejado en un pequeño galpón al fondo del cercado, donde yo guardaba mis cosas de labranza, así que abrí la puerta y salí corriendo, el agua se me se me vino encima de manera violenta, pegaba tan fuerte sobre la cara.
La oscuridad se había hecho más negra, solamente podía ver cuando los relámpagos estallaban y alumbraban todo, eso hacía que mis ojos pudieran guiarse hacia el galpón, corrí lo más que podía, trastabillando en el barro, el cielo parecía que se iba a caer, los truenos hacían un ruido espantoso.
Ya estoy llegando, oigo los ladridos de la perra, la veo que sale corriendo a buscarme, estaba asustada, entré y allí estaban los cachorros casi nadando en el agua, esta entraba por todos lados, los agarré y los metí en una bolsa y salí corriendo, agarre a la perra y la abrace, ahora la cosa era llegar a casa en medio de aquella tormenta de truenos, cuando llegué sonó un trueno tan duro que parecía que el rancho se venía abajo, pero respire tranquilo y la perra se quedó mirándome, agradecida por salvar a sus cachorros, ahora solo tenía que esperar que todo terminara, vaya día para mí.

ENGLISH VERSION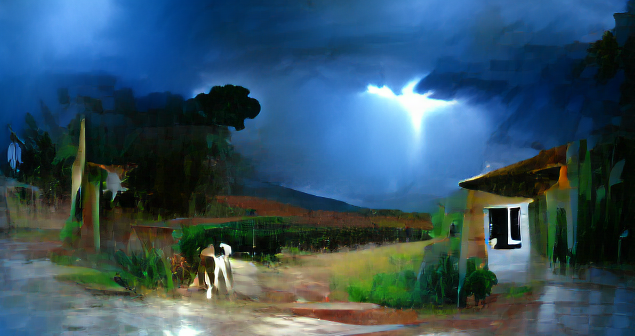 With this story I am participating in the Spanish Freewrite 1 October 2021 - Daily 5 minute message with the theme proposed by @freewritehouse: thunderstorm.
Thunderous night
It had been a difficult day, I had to work twice, because my partner could not arrive and the boss this time needed to prepare everything related to the harvest and store the supplies in the barn.
So I arrived in the afternoon, the horizon was grey in the distance and the hot wind was getting colder. When I arrived at the ranch, the woman had gone to her mother's house and left me a note saying that if it rained she would stay, so I didn't eat, I just lay down in the hammock and as I was falling asleep, the first thunder sounded, like a chorus, repeating itself softly.
The breeze began to blow a little stronger, already dozing, it thundered again and this time it was as if the sky was breaking, the ranch seemed to move, that's when I remembered the dog, she had just given birth and we had left her in a small shed at the back of the fence, where I kept my farm things, so I opened the door and ran out, the water came violently over me, it hit my face so hard.
The darkness had grown blacker, I could only see when the lightning flashed and illuminated everything, that made my eyes guide me to the shed, I ran as fast as I could, stumbling in the mud, the sky looked like it was going to fall, the thunder made a terrible noise.
I am already arriving, I hear the dog barking, I see her running out to look for me, she was scared, I went in and there were the puppies almost swimming in the water, the water was coming in from all sides, I grabbed them and put them in a bag and ran out, I grabbed the dog and hugged her, Now the thing was to get home in the middle of that thunderstorm, when I arrived there was a thunder so hard that it seemed that the ranch was coming down, but I breathed calmly and the dog was looking at me, grateful for saving her puppies, now I just had to wait for it all to end, what a day for me.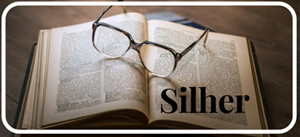 Las imágenes fueron generadas por la inteligencia artificial VQGAN+CLIP y los recortes de separación fueron editados con PhotoScape
The images were generated by artificial intelligence VQGAN+CLIP and the separator crops were edited with PhotoScape. *** Translated with www.DeepL.com/Translator (free version).