The federal government of Nigeria flag-off covid-19 mass vaccination campaign under ministry of Health and with collaboration of national primary health care development Agency. The program took place at eagle square, on November 19, 2021. The program was anchored by mrs Moji Makanjuola one of NPHCDA Staff. The program was graced by many dignitaries like the honorable minister of health in person of DR. Oshagie Ehanire, the secretary to the government of the federation Mr. Boss Mustapha also the chairman presidential steering committee on COVID-19 and some other stake holders.

)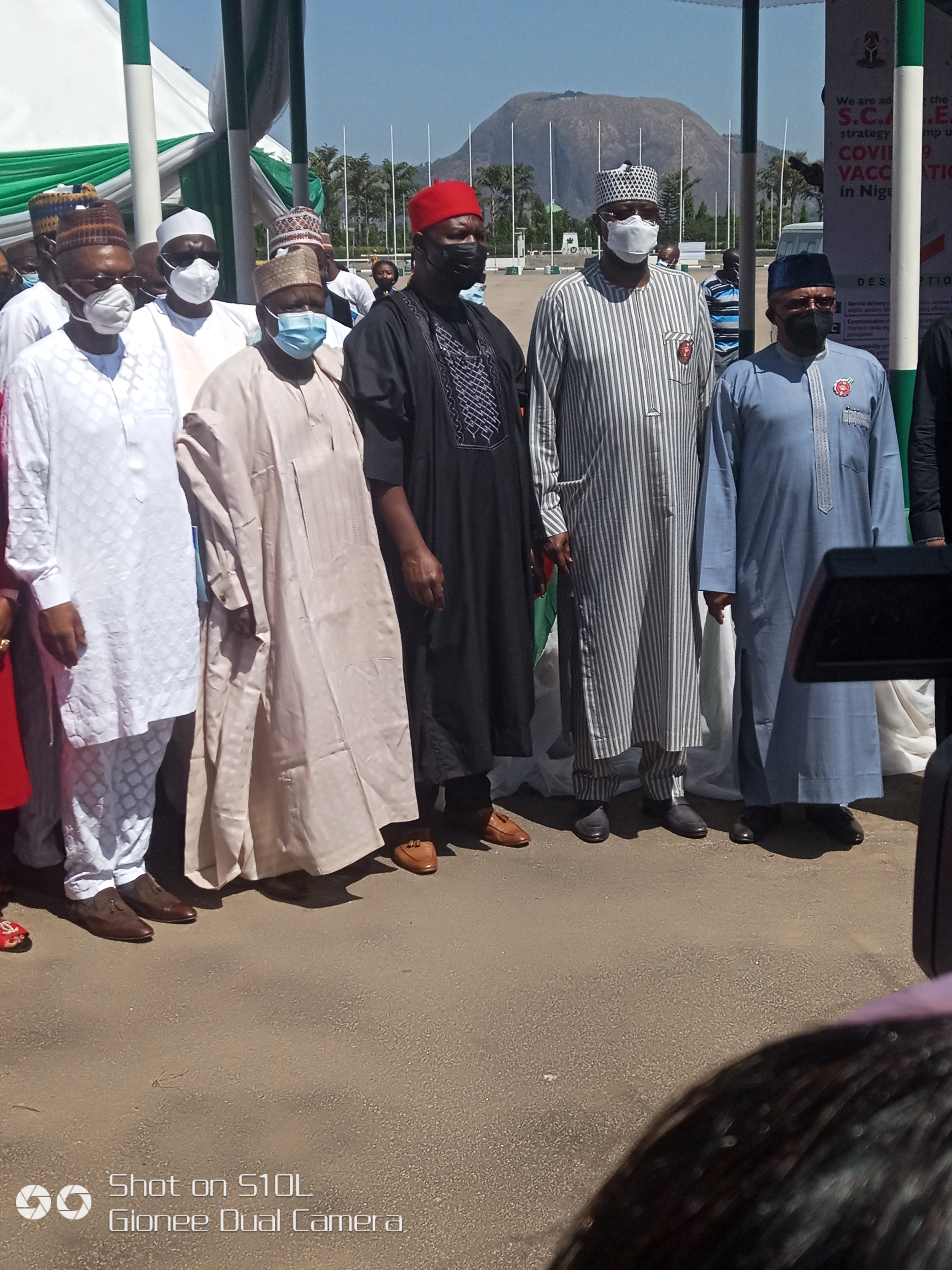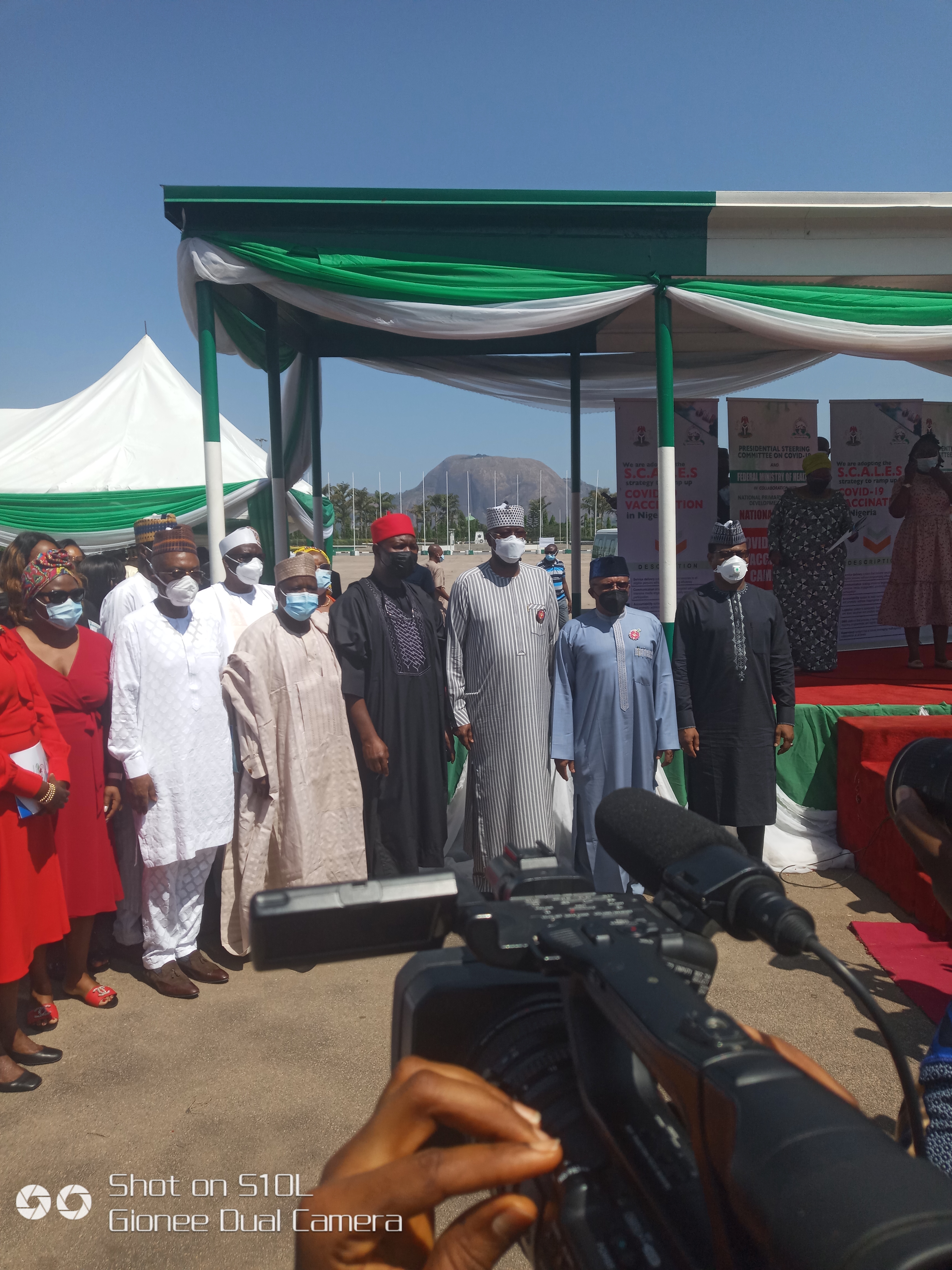 Dr. Faisal Shuaibu MD, MPH the executive Director, National Primary Health Care Development Agency in his opening remarks stated that the COVID-19 Vaccine does not hurt or make someone sick. That mild side effects may or may not occur as in any other vaccination, as every individual reacts to vaccine differently. Mild side effect such as fatigue, headache, chills, slight fever and pain or numbness at the site of vaccination may occur and disappear within a day or two. It was also stated by the chairman that COVID-19 Vaccine center will now be available in public places such as shopping mall, recreational centers, transport hubs(road, water, and airports), schools market and any other places with high human traffic and the vaccine will be administered to the persons 18years and older including pregnant women and lactating mothers.
The vaccine then administered to some stake holders right there and I also took that opportunity to get my own vaccine. The executive Director of the national primary health care development agency (NPHCDA), Dr. Faisal Shuaibu in his closing remarks acknowledged and appreciates the stakeholders who have supported and contributed to the successful conclusion of the first phase of COVID-19 Vaccine roll out in Nigeria. In particular in acknowledged the leadership, support and guidance of the following;
The president, Federal Republic of Nigeria
The leadership and members of National Assembly
Executive Governors
The leadership and members of the state house of
assembly
Executive Chairmen of Local Government Councils and
councilors.