A new release of peakd.com is now available. Keep reading for the full list of changes and improvements ;)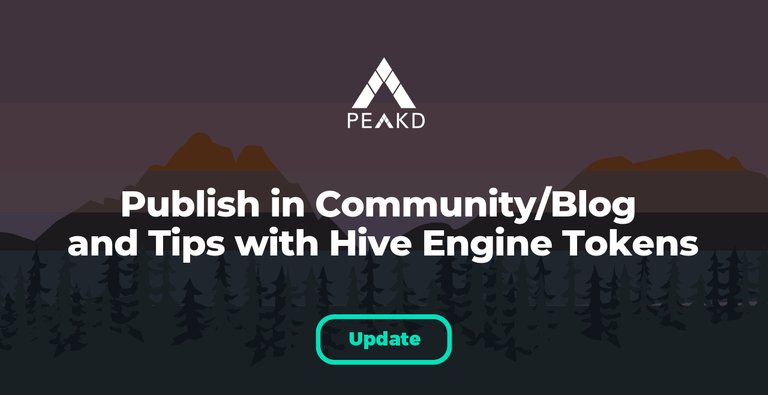 1. Publish a post directly in a community and your blog
A small change to the Publish page to allow users to easily publish a post both in a community and in their blog.

When you select this option your post will be published to the specified community and automatically reblogged to appear in your blog.
2. Send tips with (some) Hive Engine tokens
It's now possible to send tips using the following Hive Engine tokens:
SWAP.BTC
SWAP.LTC
SWAP.DOGE
To have this option you need to enable the feature in the Wallet page and have some tokens available:

Again ,thanks to @cardboard for his help on this update and for providing an API to track the tips.
3. View USD amount when sending a tip
When sending a tip you can now check the USD amount of the specified amount. This should work both for HIVE/HBD tips and SWAP tokens:

4. Tips popup
You can now view all the tips on a post/comment in a popup similar to what is available for votes: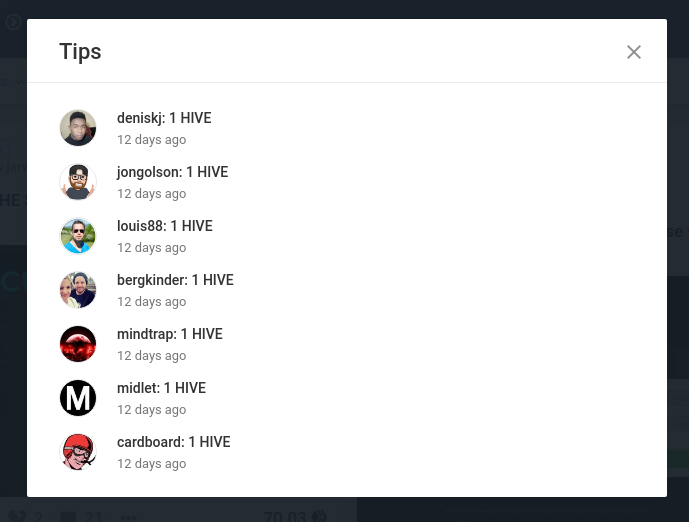 5. New option for Dark Mode
You can configure PeakD to follow your device preference for Dark Mode. The new option is available in your Settings page: https://peakd.com/me/settings.

6. Add dCity.io in the Wallet
You can now check if an account is an active dCity player in the Wallet page.
7. Some minor bug fixes and minor improvements
As always some minor fixes and improvements across the website. You can check the full release notes here: https://peakd.com/about/changelog.
---
Now is probably a nice time to remind you of the ways you can support the development of @peakd.

We have a proposal on the Decentralized Hive Fund. You can review the proposal here.
If you agree to the proposal and you think the points mentioned add value to the Hive Blockchain consider supporting it using the above links or directly with this link.
---
We also run a witness server to help produce the blocks for the Hive Blockchain. You can vote for our witness so we are in a position to process more of them.
Vote on the witness page: https://peakd.com/witnesses
Using Keychain: You just have to click and approve the transaction
Using SteemConnect: You'll need access to confirm the transaction with your Active Key at least
---
The PeakD Team
About us: https://peakd.com/about
Join us on Discord: https://discord.gg/Fy3bca5