Our little mountain town in Panama grows by thousands one time a year during the annual flower festival and parade. This year, the parade did not disappoint! There were many participants this year and the parade was a lot of fun! Check out all of the floats that we saw this year.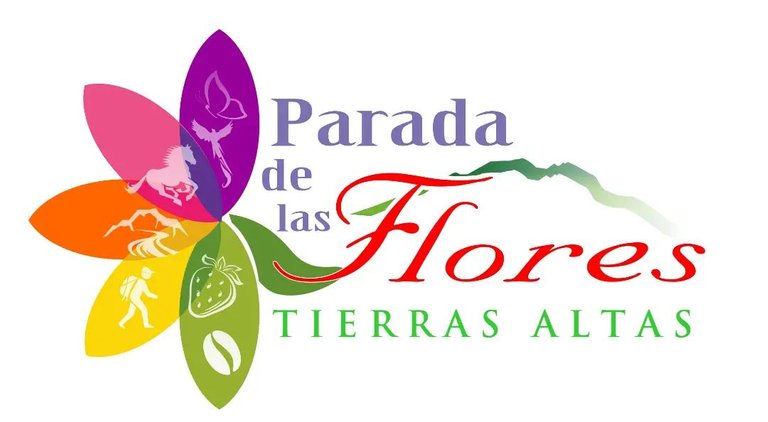 The goal of each float is to have as many flowers and natural items on it as possible. The participants spend weeks preparing for the parade and it shows! The floats are beautiful and everyone loves seeing them. There are even awards for the floats.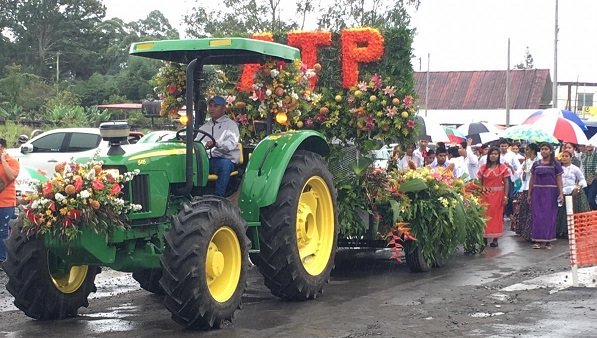 We went out to the parade after our church service, around 10:30. The parade was supposed to start at 8:00, but TIP = This Is Panama. The parade was just starting when we got out there.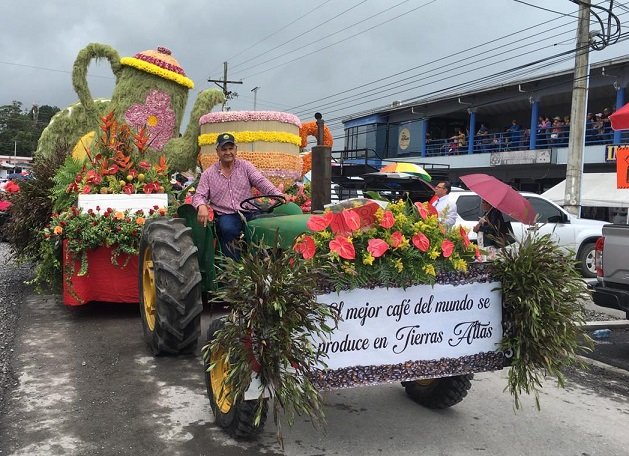 The funny thing about the parade is that there is usually a huge gap in between each group. We usually find a place to start watching and end up walking toward the start so we don't have to sit out there so long. That way we get to see everything but don't have to wait 3 minutes in between each float or band.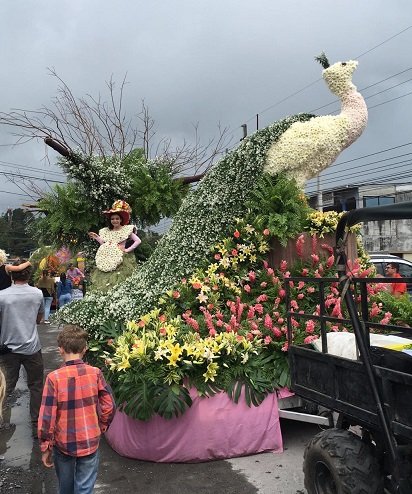 This year there were many bands and other performers, but I'll do another post about that since I took so many photos of the floats!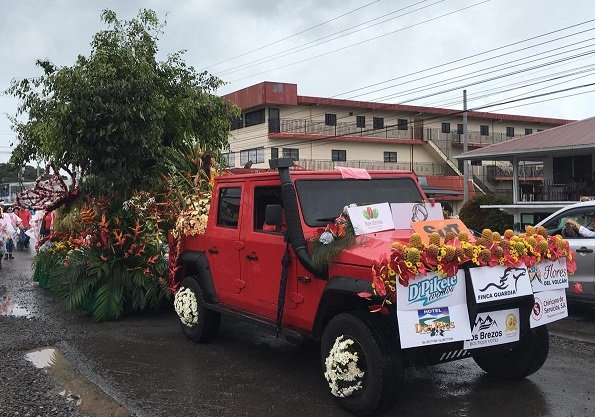 .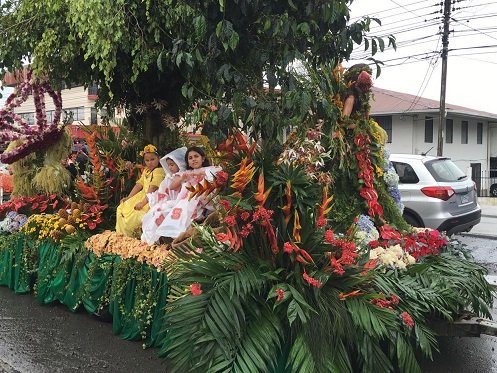 .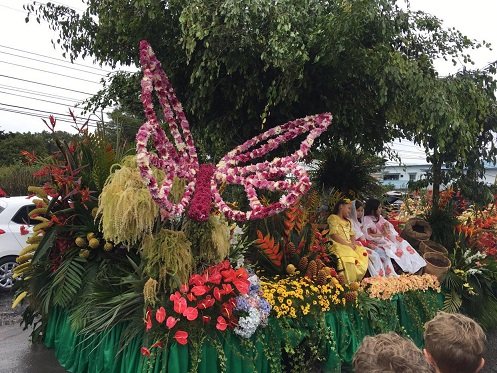 Usually the floats are towed along by a truck, tractor, or other larger vehicle. Our friends even made a float this year for the hiking group that we're in. I know that they had a lot of fun being in the parade and taking their dogs with them.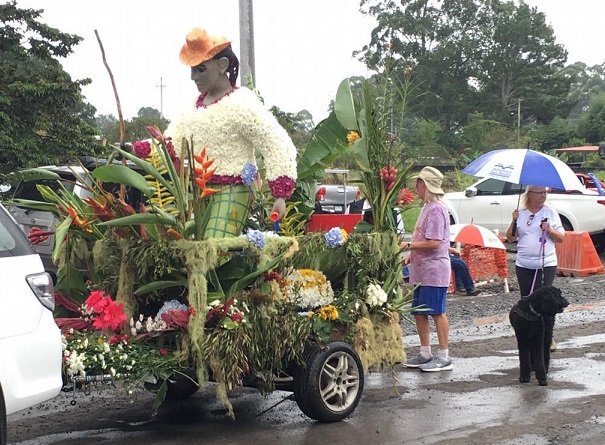 It rained, of course, for the start of the parade, but then it stopped and everyone was happy about that! It had to have been miserable for some of the bands to have to play in the rain. Some of the poor girls had make-up running down their faces!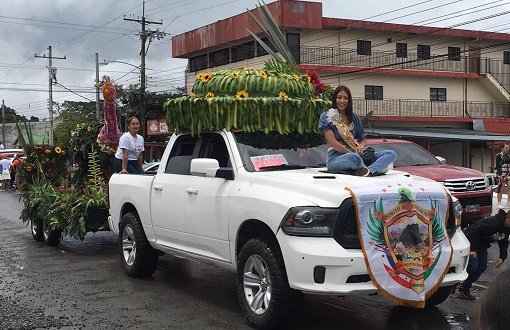 .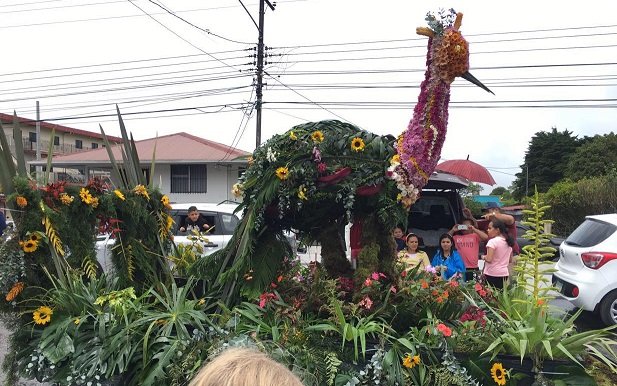 It is funny for our family to go to a parade because we really stand out here. Our kids have blonde hair, especially our youngest. People stare at us as we walk down the road and we often feel like we are part of the parade!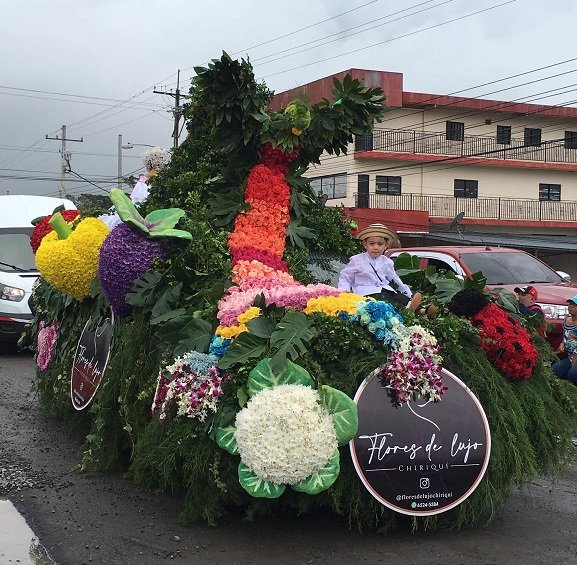 .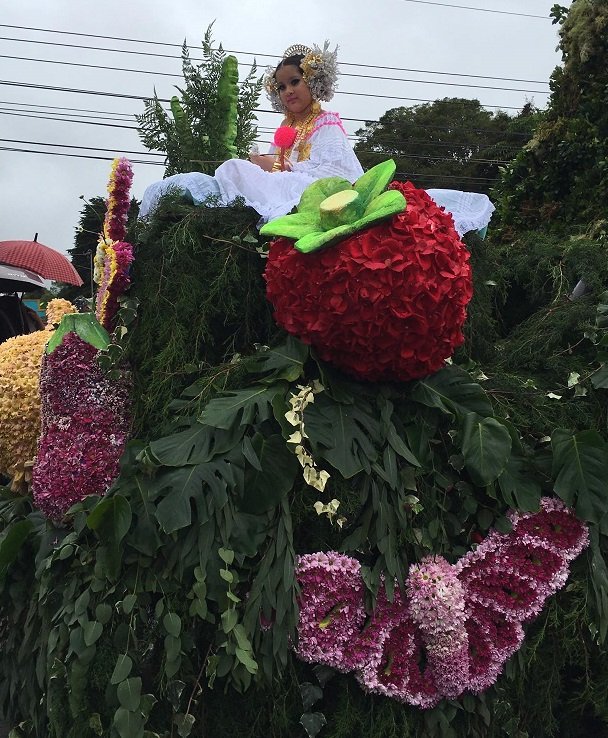 There are people that come from all over to participate by entering a float and also to watch. They say that they parade brings in around 30,000 extra people and the hotels were 100% occupied that weekend.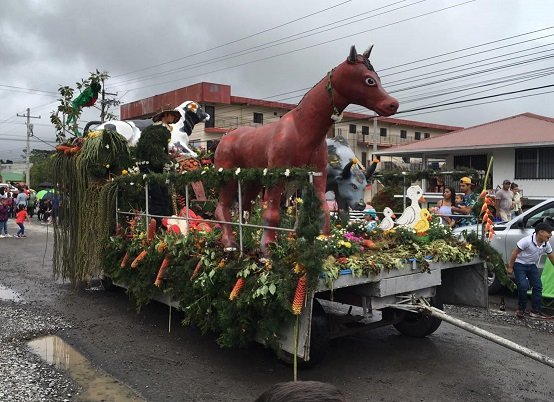 Before and during the parade, there will be men walking along the sidewalk selling items. Some of the things they will sell include little firecrackers, stools to sit on, balloons, sunglasses, and candy apples. It's always interesting to see what they will bring out to sell!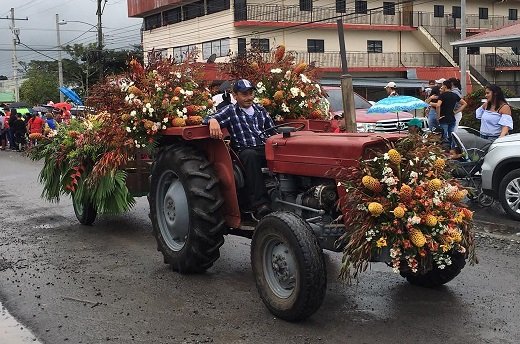 After the parade this year, I told our homeschool group we should plan to do it next year! It would be fun to make a float and be in the parade. Some of them were interested, so we will see if we participate next year!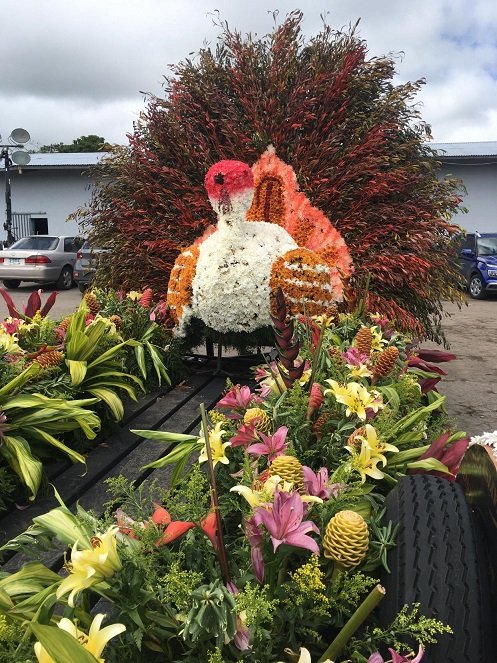 .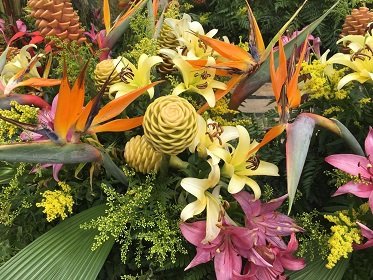 After the parade, the floats go to the fair grounds and stay there so people can see them up close. They get judged there as well and receive their awards!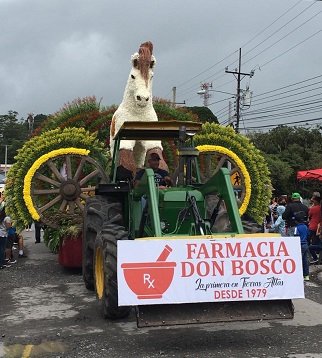 v
.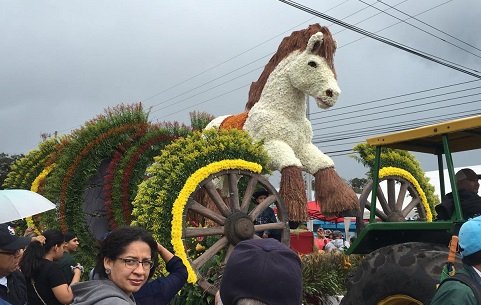 Some people are calling for them to change the parade from the middle of rainy season to dry season. It would definitely be nice to see the parade without worrying about rain, but I doubt they will move the date! Either way, I am pretty sure we'll be there next year if they have it (they haven't had it during the last two years due to Covid stuff). It was a fun day!
---
---
Which was your favorite float?