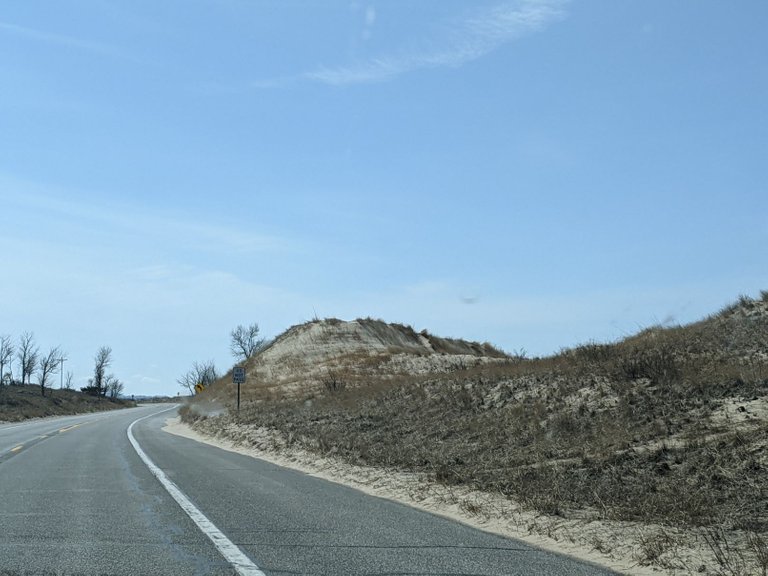 ---
Just about a week ago my wife and I took a drive to the west side of Michigan to take a look at some of the state parks over there. I mentioned it a little bit in this post and then talked about what we did for lunch in this post.
It was our last day of Spring Break and while many of our co-workers were off in exotic locations giving Covid the middle finger, we were at home. Well, I had to work all week still and my wife was at home. Since it was Good Friday and I got the day off I decided to take my wife for a surprise drive over to Ludington, MI.
From where we live it is a 2.5 hour drive over to Ludington. The first portion of it is expressway where you can go about 80 MPH, but after that it is just two lane roads and small towns that limit your speed to anywhere from 25 MPH to 60 MPH. That is part of what takes so long to get over there.
You can tell heading out that way that this is certainly one of the more rural parts of the state. Just an hour north you get to Traverse City, getaway of the rich and famous. Not so much heading over to Ludington. It is many lots with a double or single wide and a pole barn. Trump signs and car parts strewn all over the front and back yard.
It is actually a but of a depressing drive. It takes you through Baldwin, MI which is probably home to one of the largest African American communities outside of the big cities like Flint, Saginaw, and Detroit. I was always a bit confused by that until I realized that just south of Baldwin you pass by Idlewild. Feel free to check out the wiki page I linked and read about how Idlewild was one of the only resort communities back in the day to allow African Americans. Not only could they vacation there, they could also purchase property there.
We also passed through the tiny town of Scottville that has a huge mushroom growing facility. Probably not what you are thinking though. It's only weed that is legal in Michigan (I think anyway).
Just as we were heading into Ludington, I threw my wife for a loop and got on expressway 31 and took us south to Pentwater.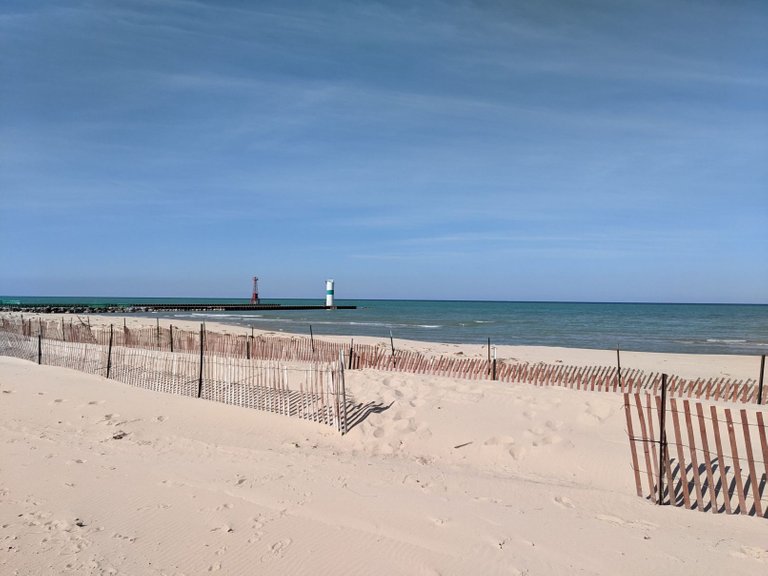 ---
It is a cute little town just north of Silver Lake Sand Dunes. Much of the town was shut down due to Covid and it being the "off-season", so we ran to the state park to see if we might want to camp there sometime.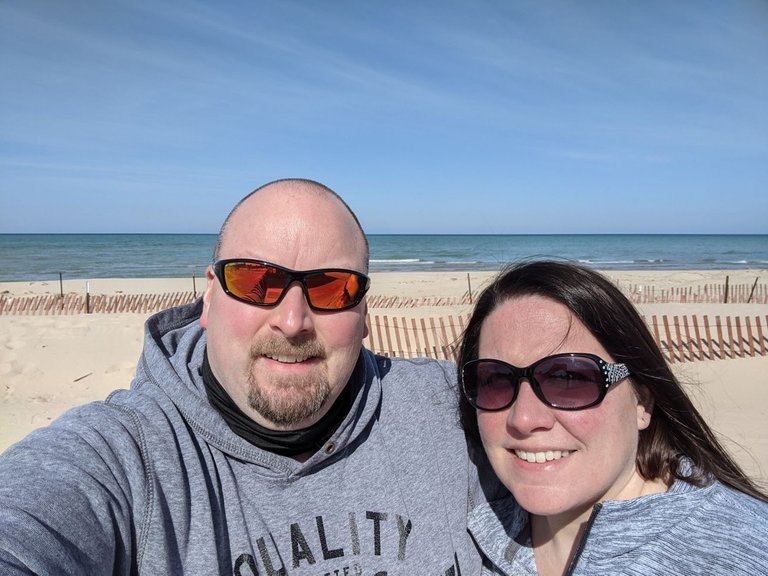 ---
The lots were just beyond a dune right next to Lake Michigan, but sadly, they all appeared too small to fit our travel trailer. I also shudder to think of the amount of sand that would end up in our camper after a trip there!
So after a quick run through Mears State Park, we headed back up to Ludington.
The state park in Ludington is actually a bit north of the town of Ludington. You have to take highway 116 up the coast to get to it. The views are pretty cool with all of the sand dunes and they also have spots you can pull over to hang out on the beach.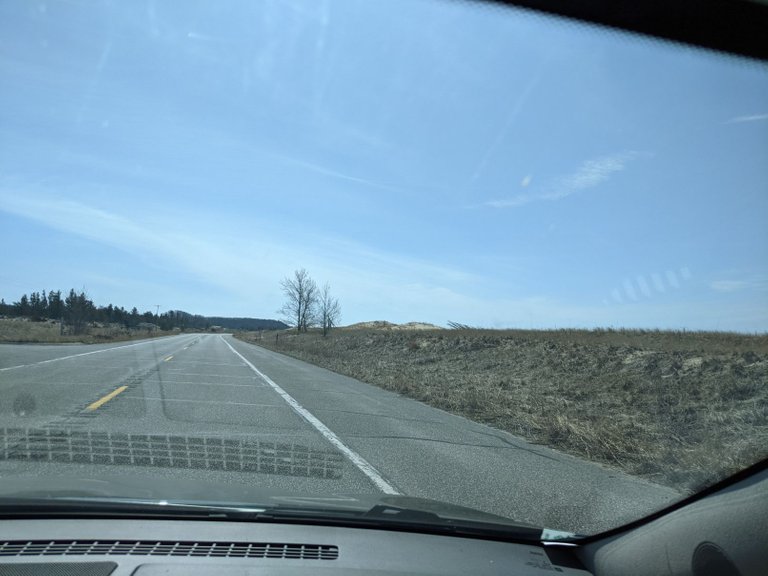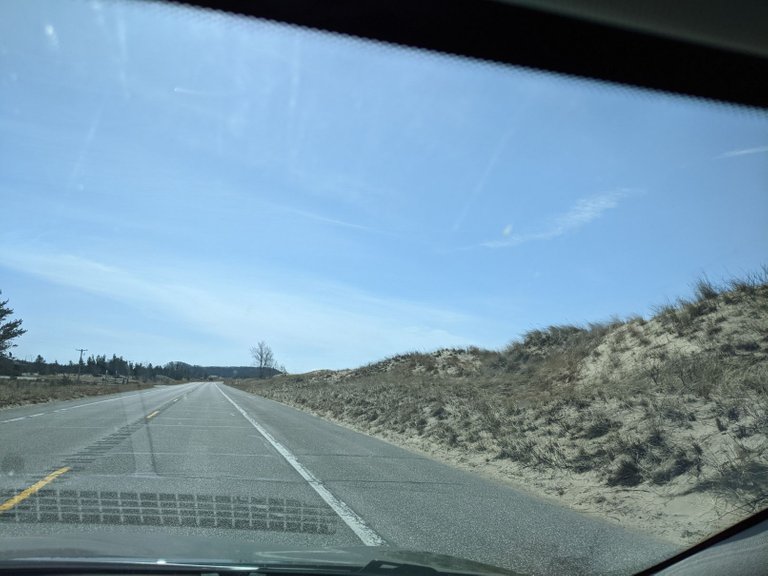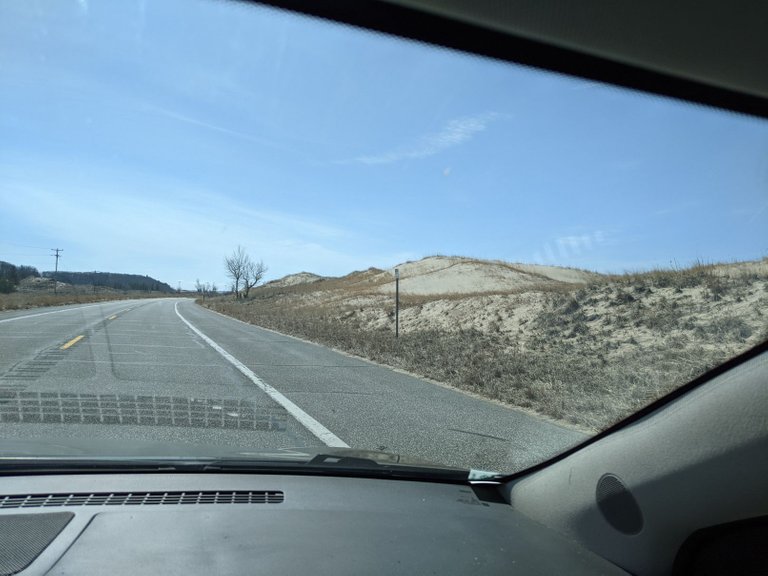 ---
At the end of M116 is the entrance to Ludington State Park. The park is pretty huge clocking in at a massive 5300 acres. It has three modern campgrounds and at the end of the park is the Hamlin lake dam.
All along the coast of Lake Michigan are a fair number of small inland lakes created by damming some river or stream that finds its outlet into the Great Lake.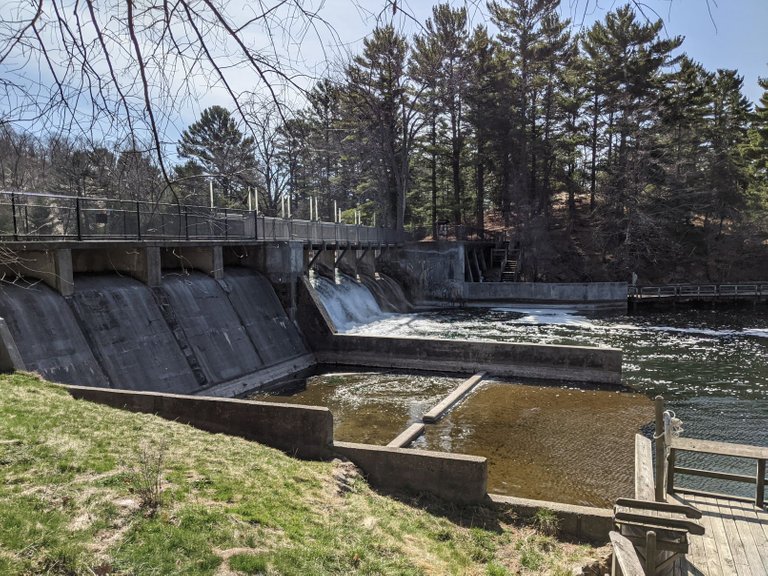 ---
Surprisingly, the dam is quite accessible and we were even able to walk over it.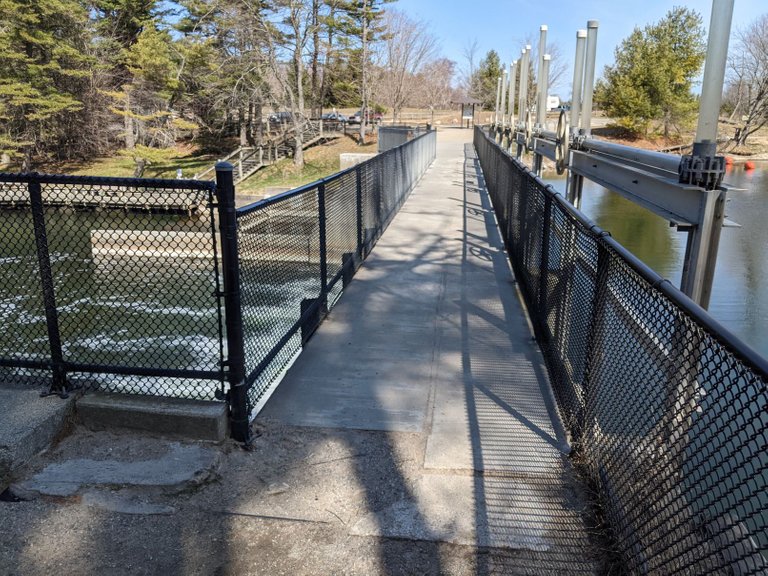 ---
And finally a view from the top of the dam looking back towards where Hamlin Lake is.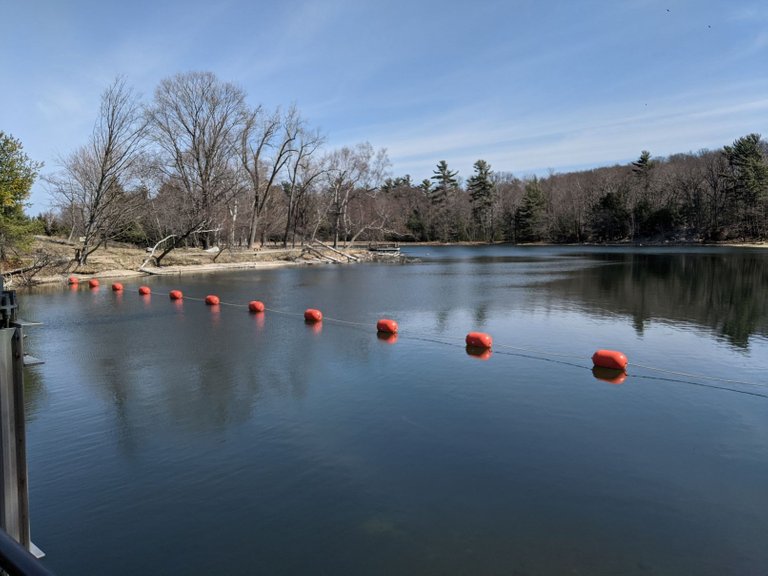 ---
It was a pretty chilly day otherwise we might have spent more time hiking the trails. We were also pretty hungry, so we hopped back into the car and headed into town for the lunch that was covered in my earlier post.
Even in the off season and the middle of Covid, the town was still pretty busy. It is easy to imagine how crazy it must be the middle of summer during tourist season. You could almost sense the crowds of people bustling along the downtown streets visiting this gift shop or that candy store and making their way down to the beach.
While Mears State Park was a bit of a letdown, I think it is safe to say we will be visiting Ludington State Park again. Most likely with our trailer in tow next time.
---
---

---
@eos.detroit Staff Writer/BOID Team Leader
Join our Discord here
All pictures taken by myself or @mrsbozz