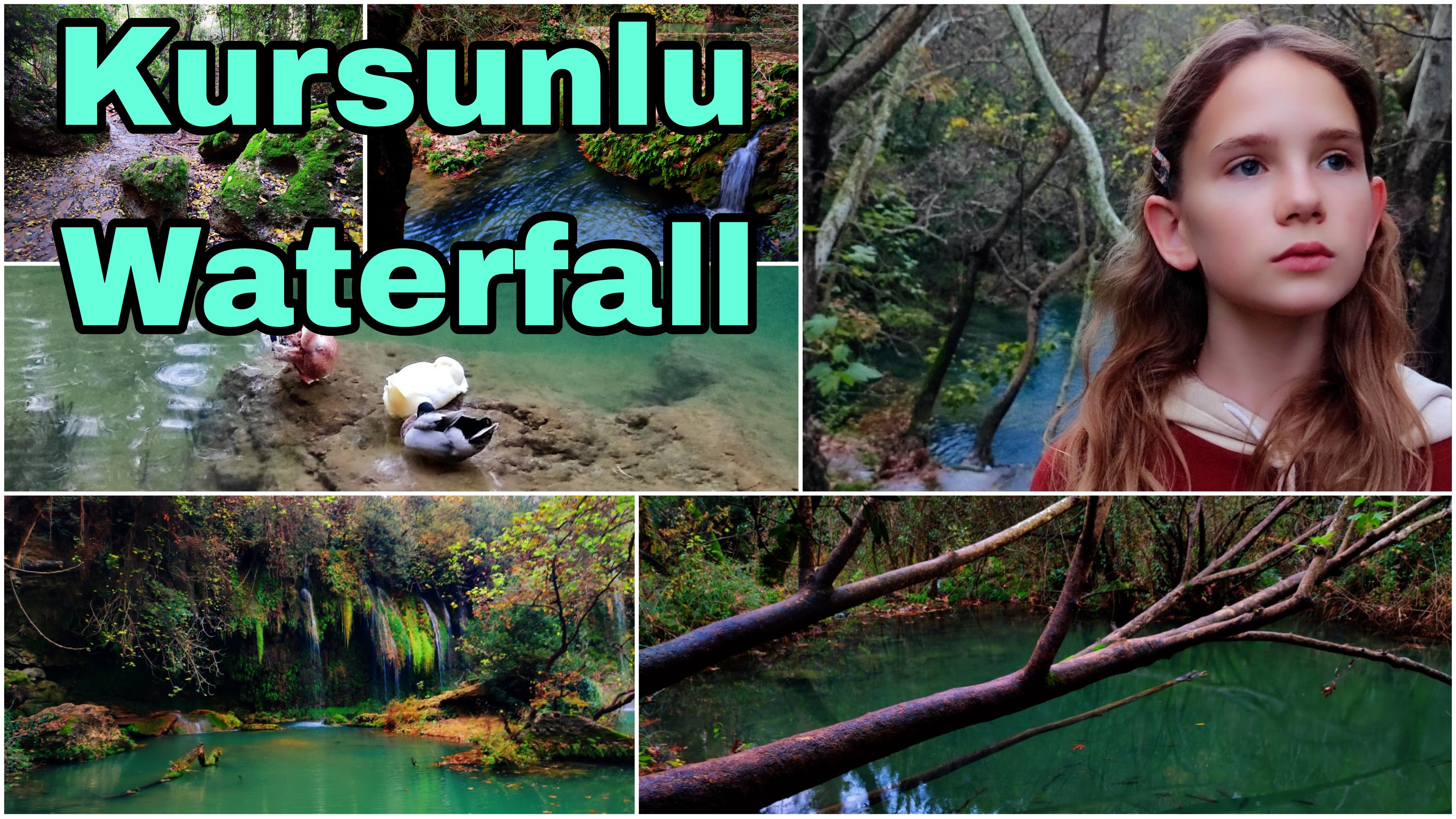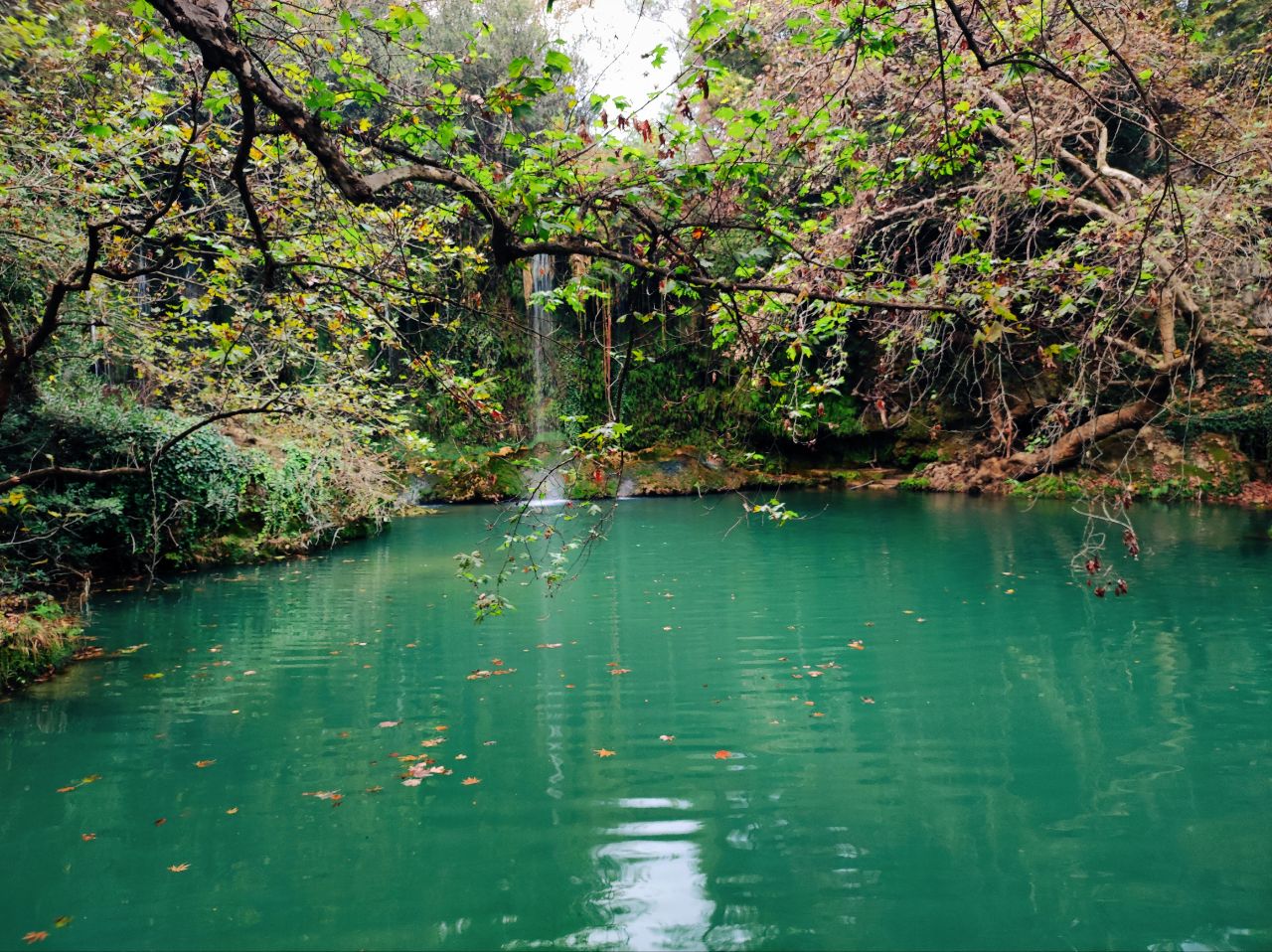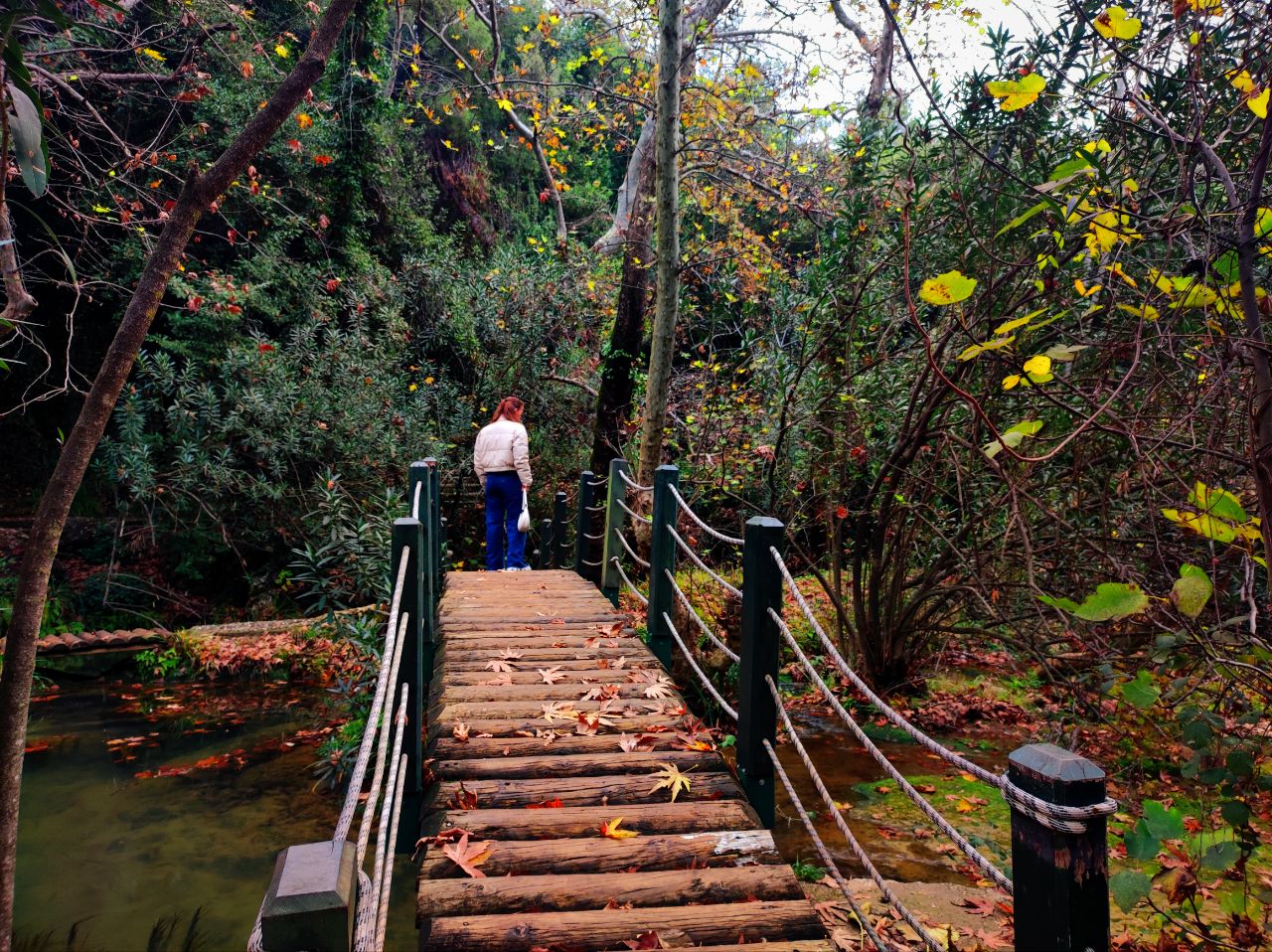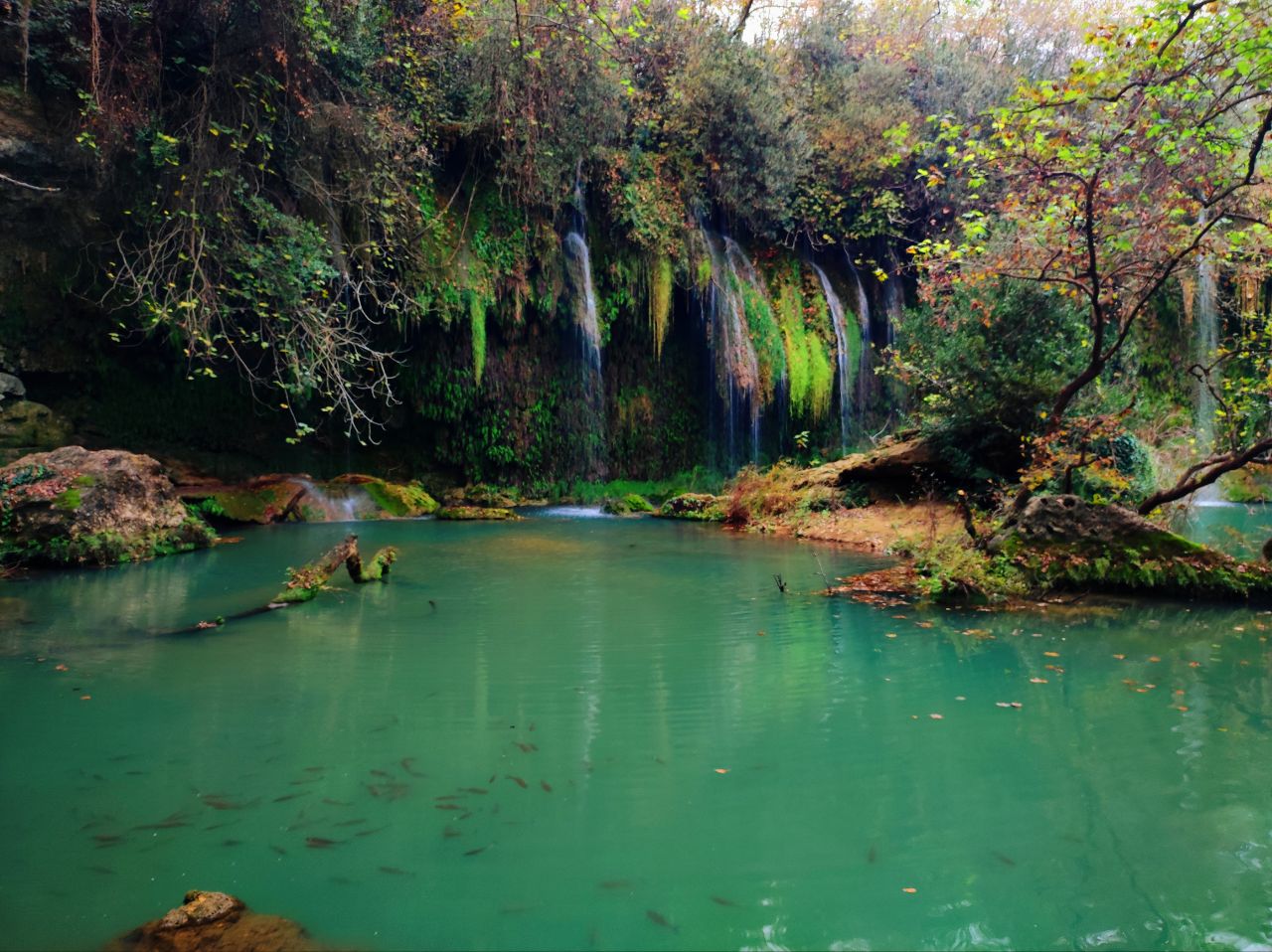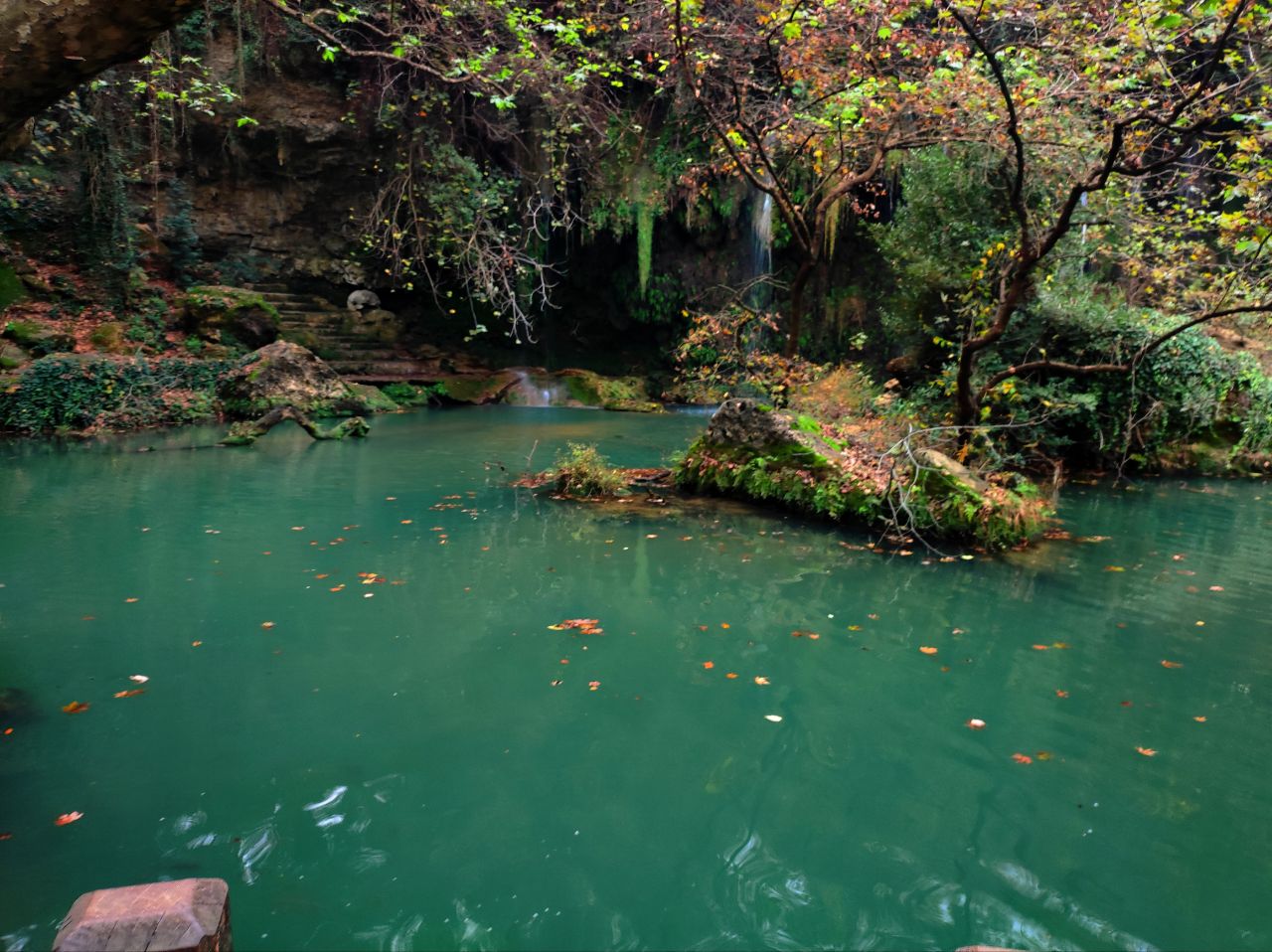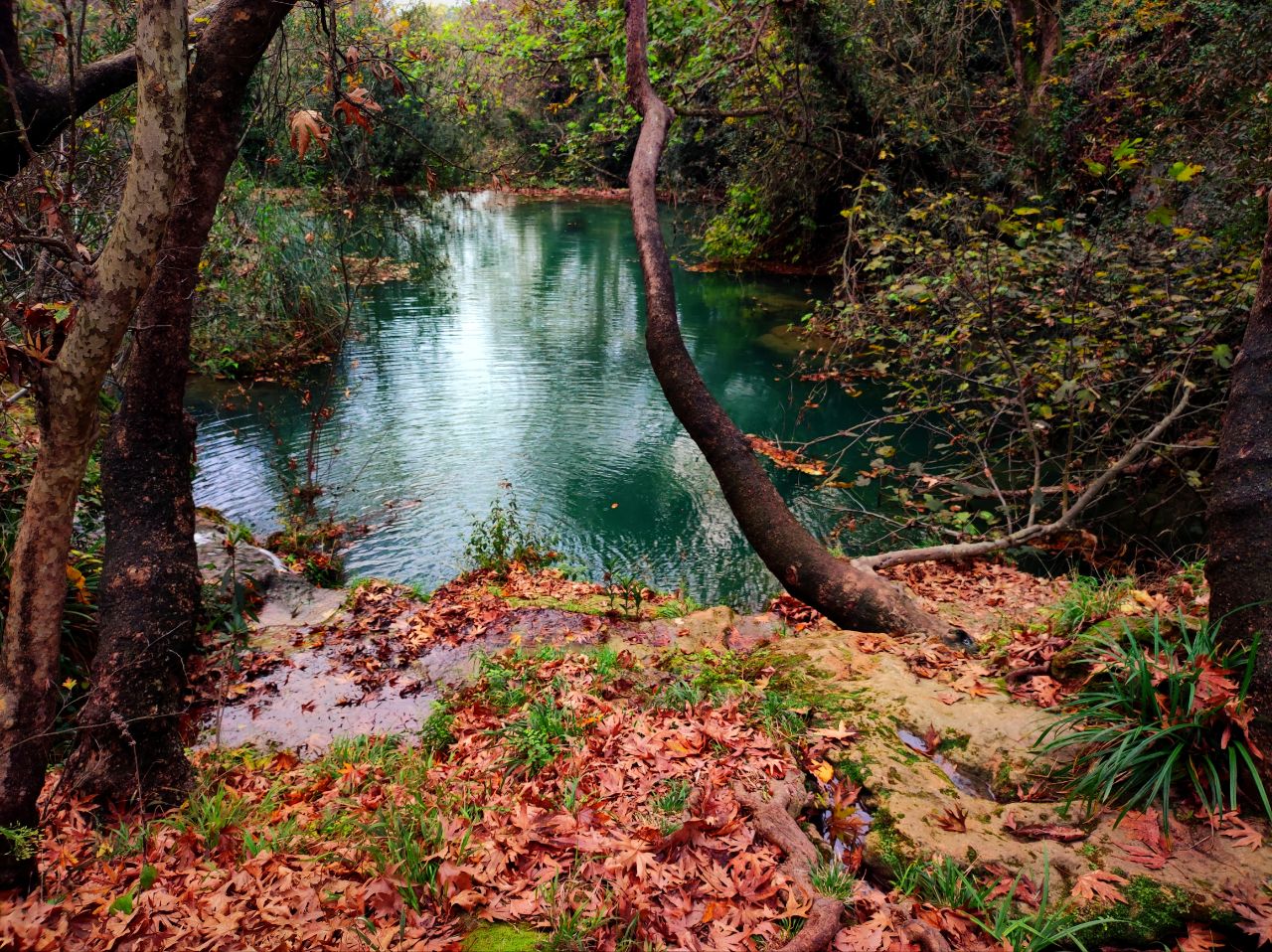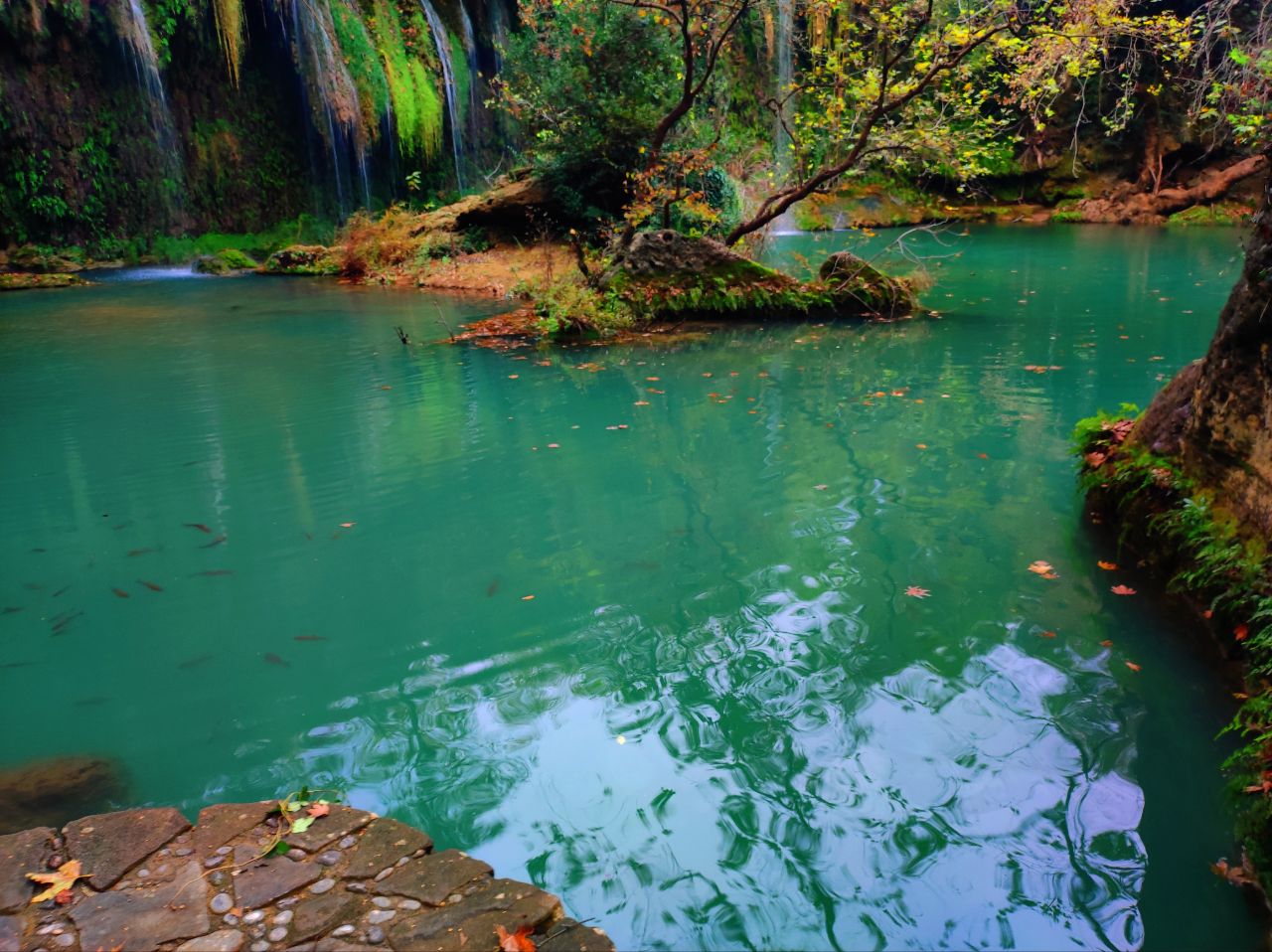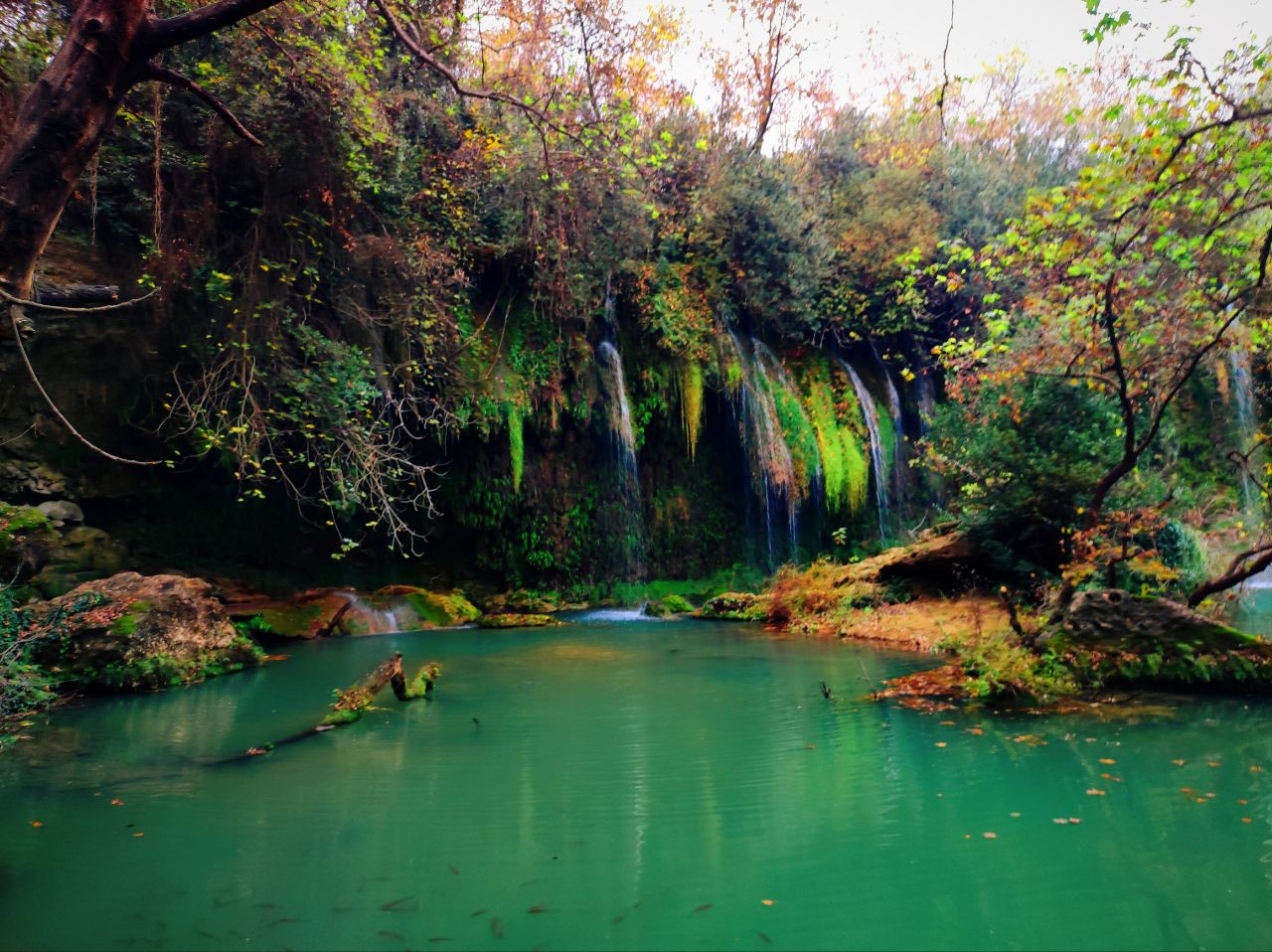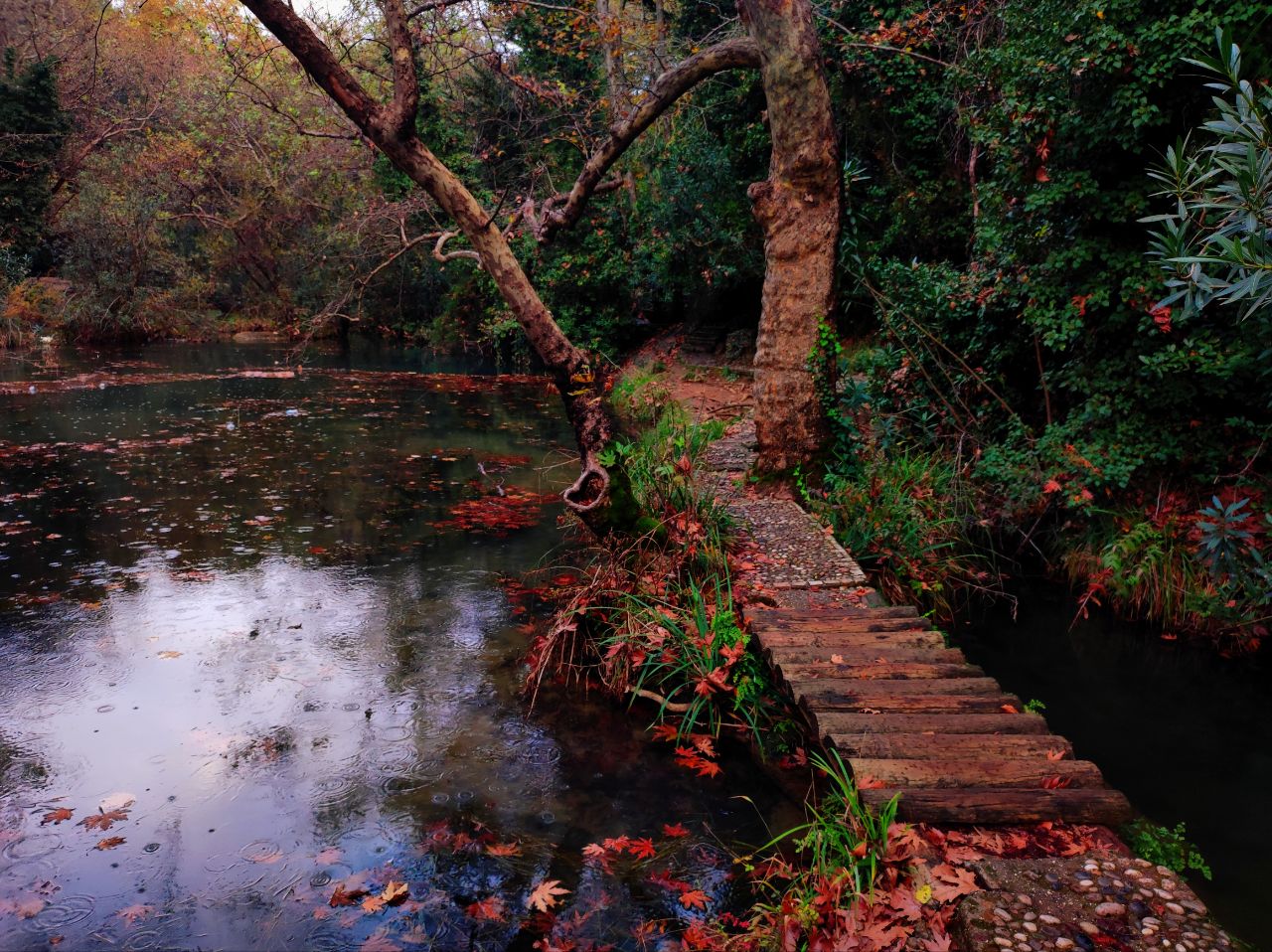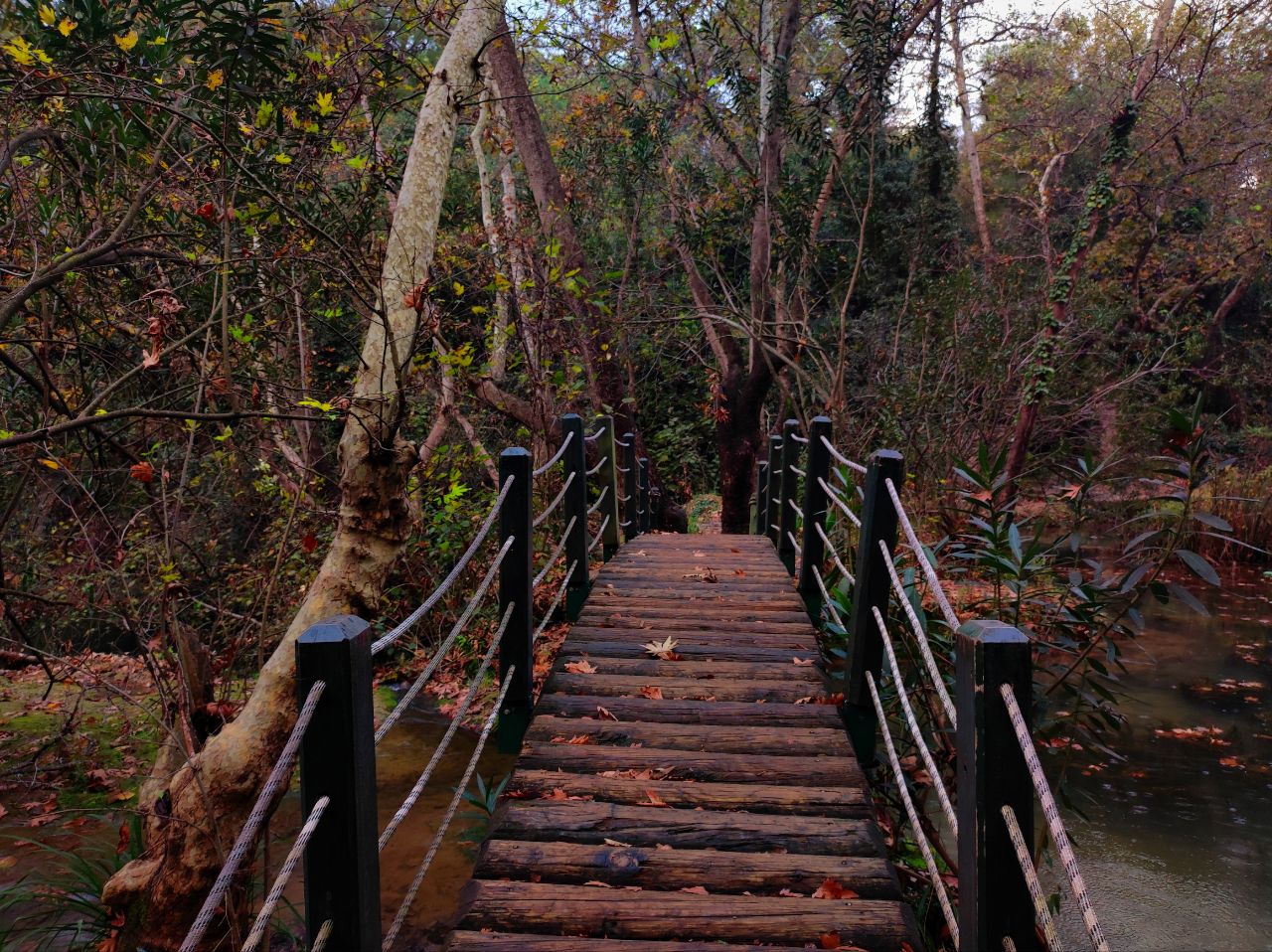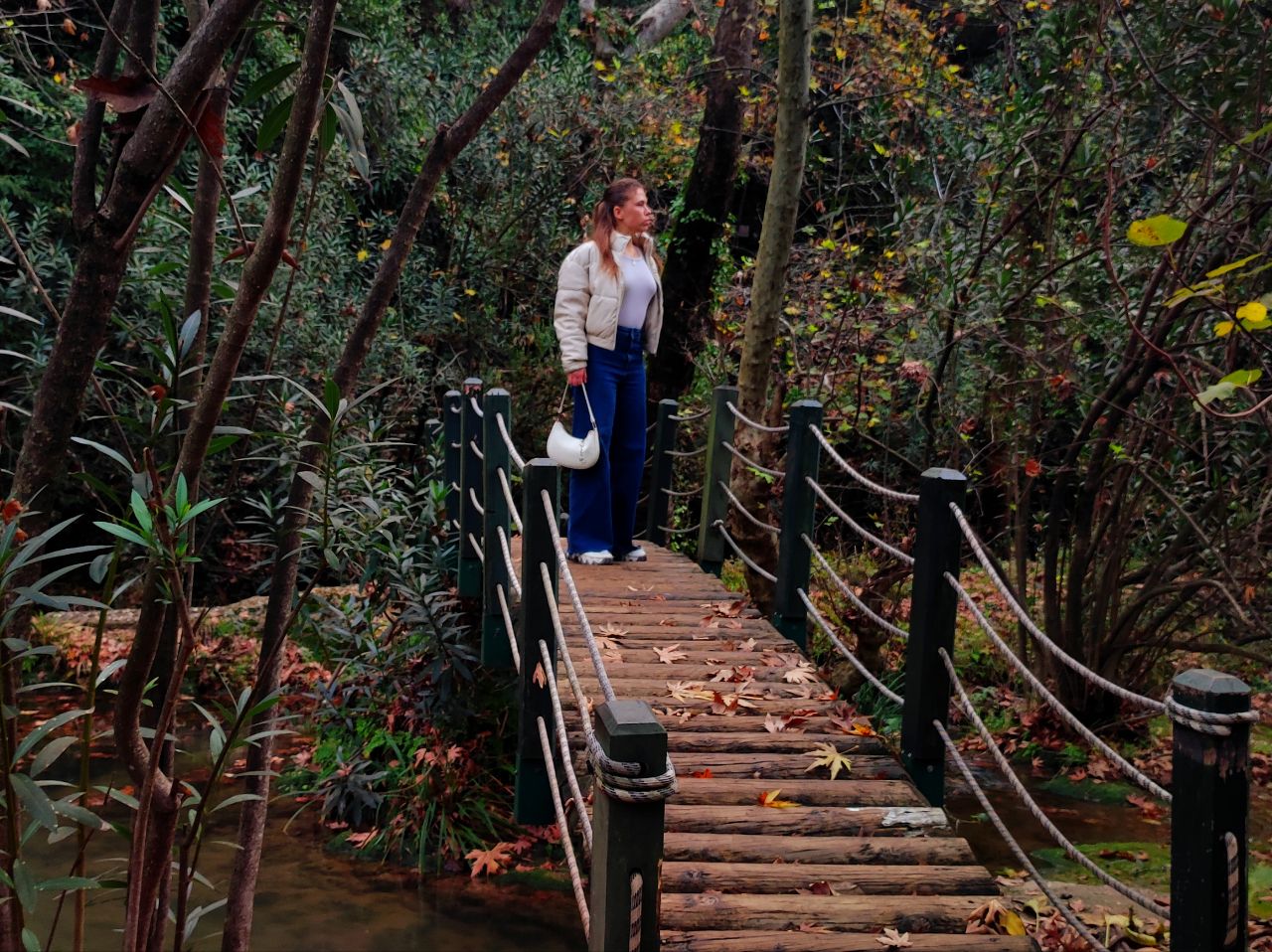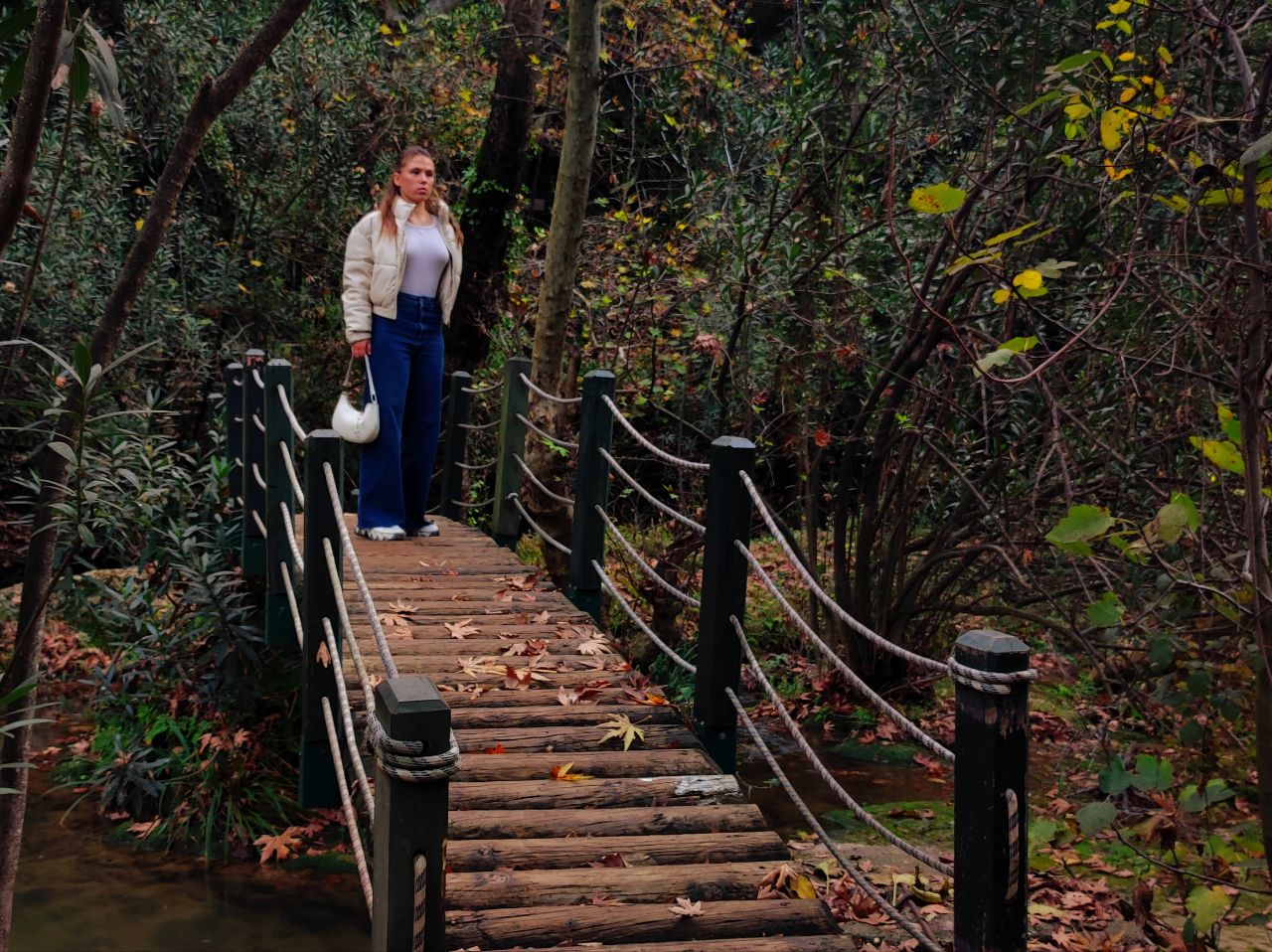 And here is Antalya! After a long time of traveling, we returned to our native country. Namely Turkey 🇹🇷. Although this is not our country in which we were born, it is so close to us now that we consider it our home 🏠. And so, we returned to our "home". It happened a little earlier. But I had a lot of content for my posts, I decided that first I will write about all the places I visited, and then I will inform you about this news. Now let's get started. We stayed in Kemeri, but sometimes we came to Antalya to see some new places and walk around the shopping centers a bit 🛍️🛒. We took the car and went! And the first place we went to was the Kursunlu waterfall. This is a forest waterfall, captivating with wildness and turquoise water. It is located 19 km from the city of Antalya, at the end of a 7-kilometer road. But something tells me that based on this information, you will not come to this place 😆. So, we begin our story from the west in the Park where the waterfall is located.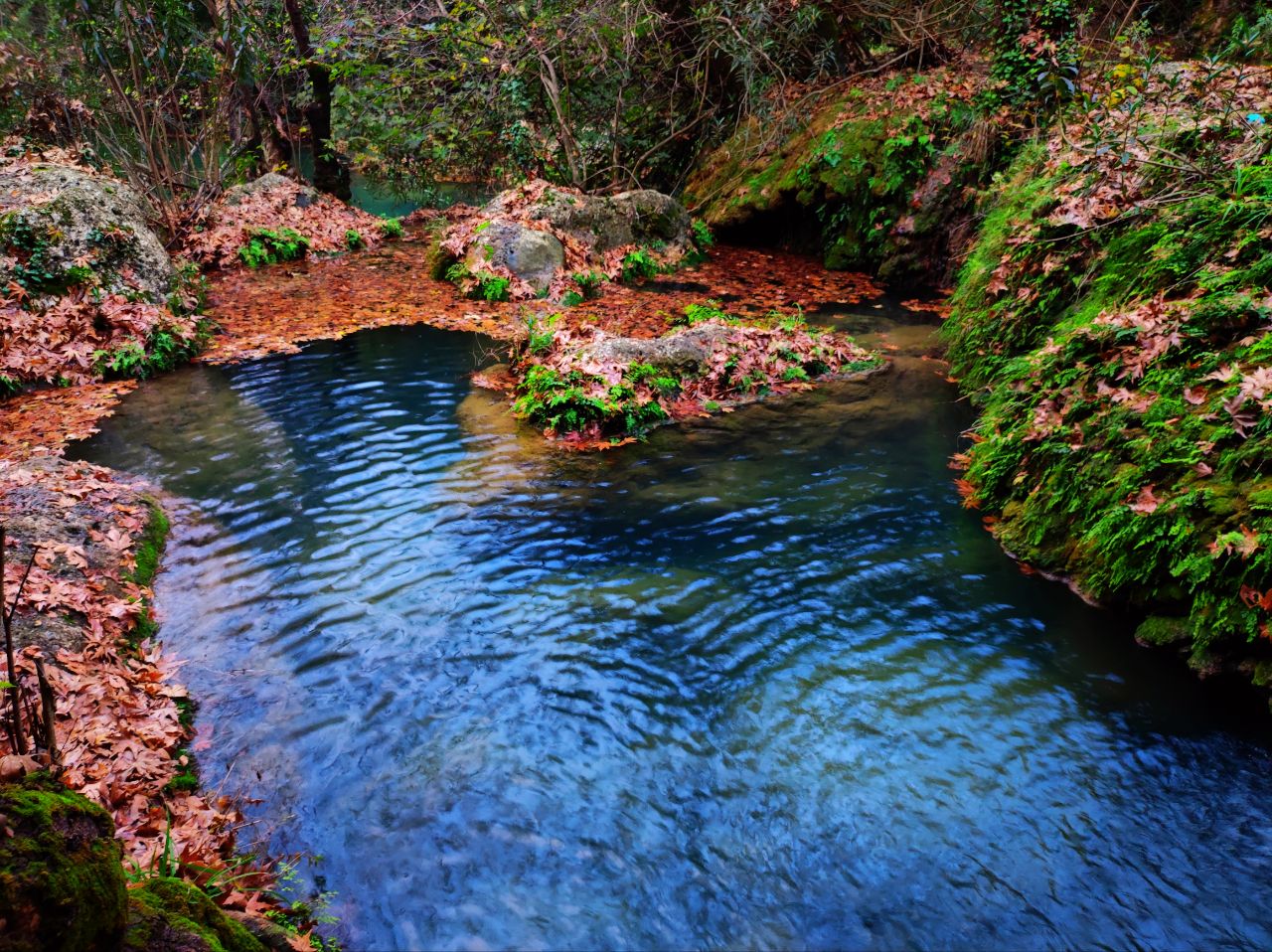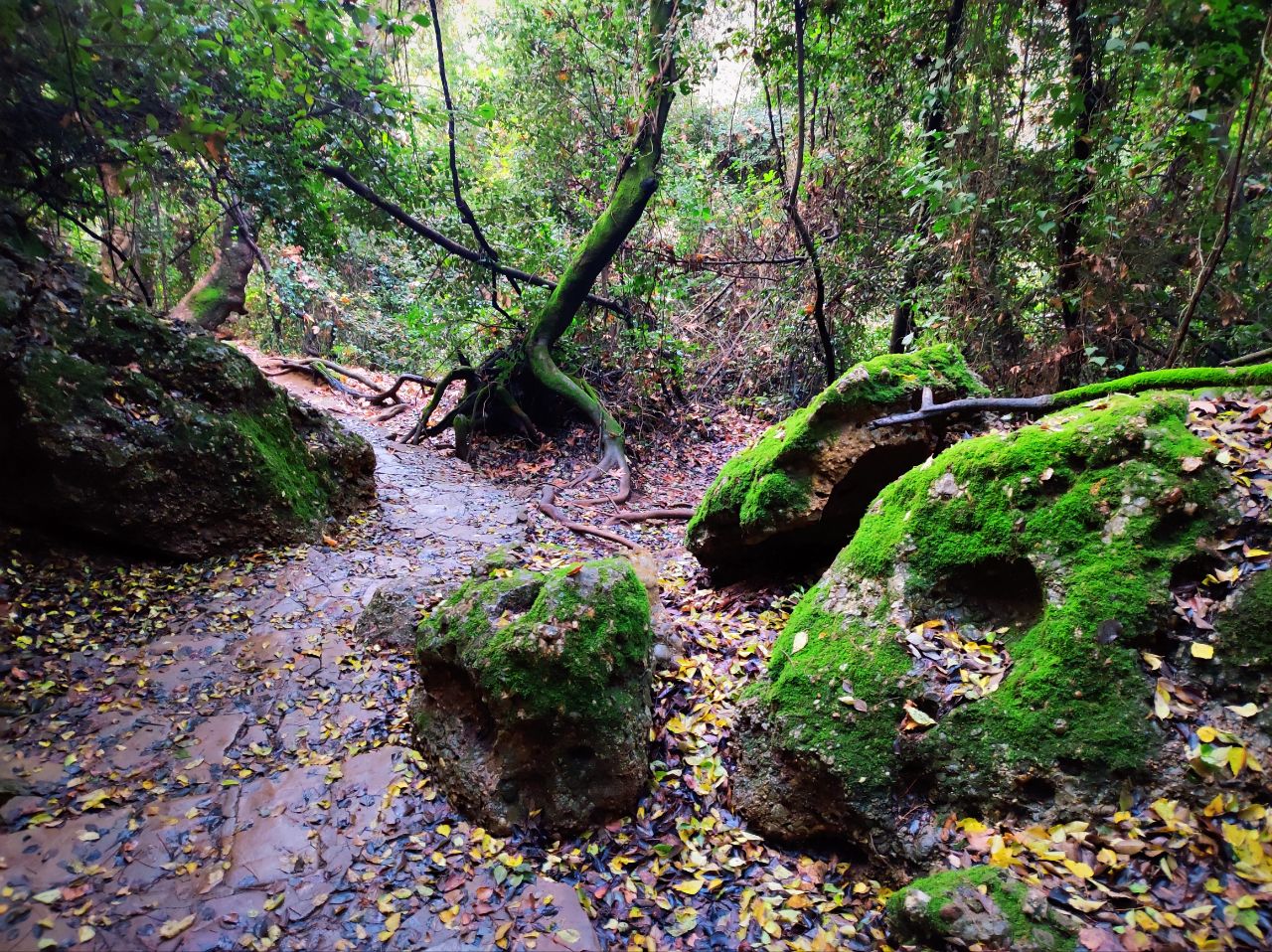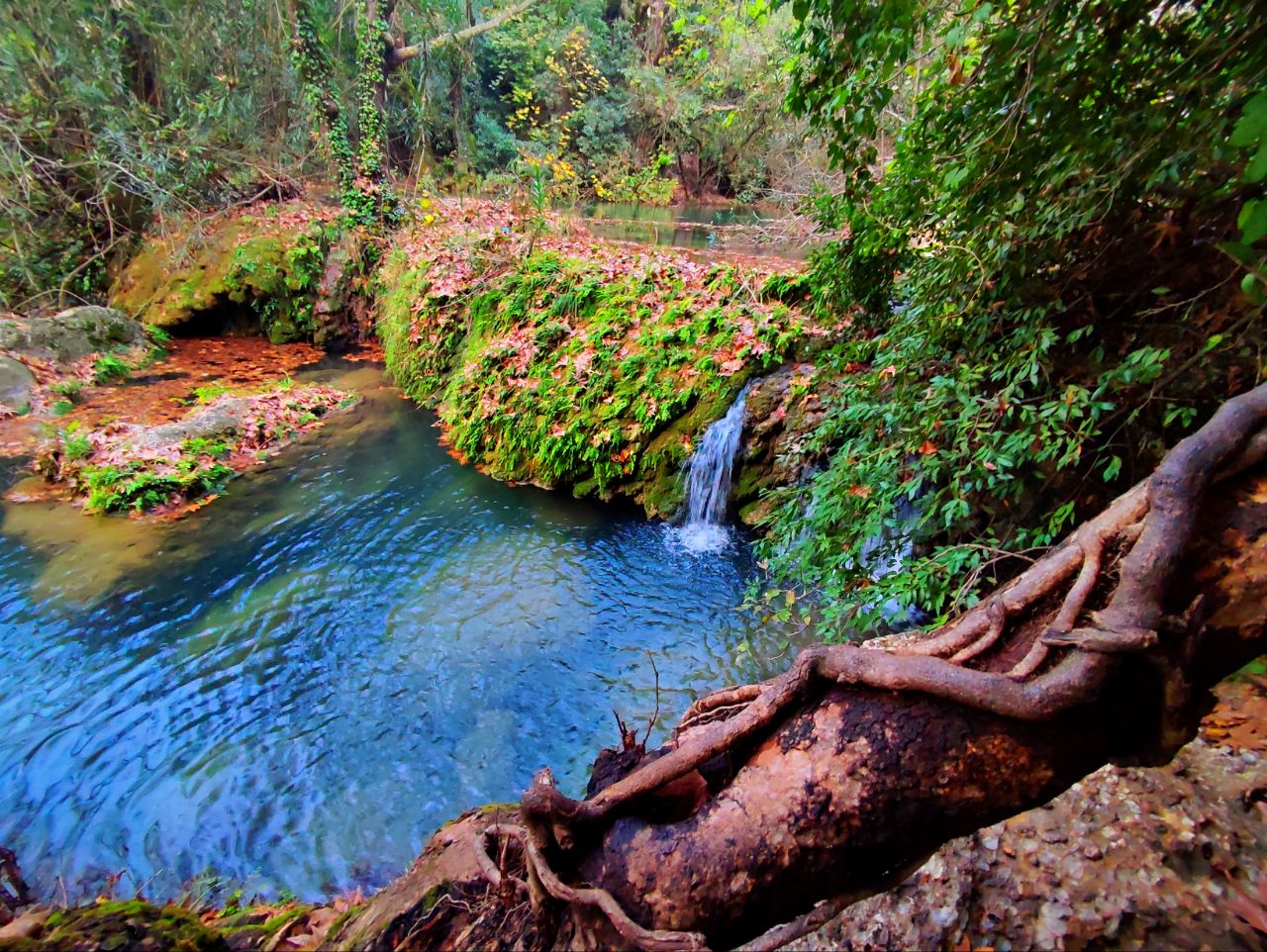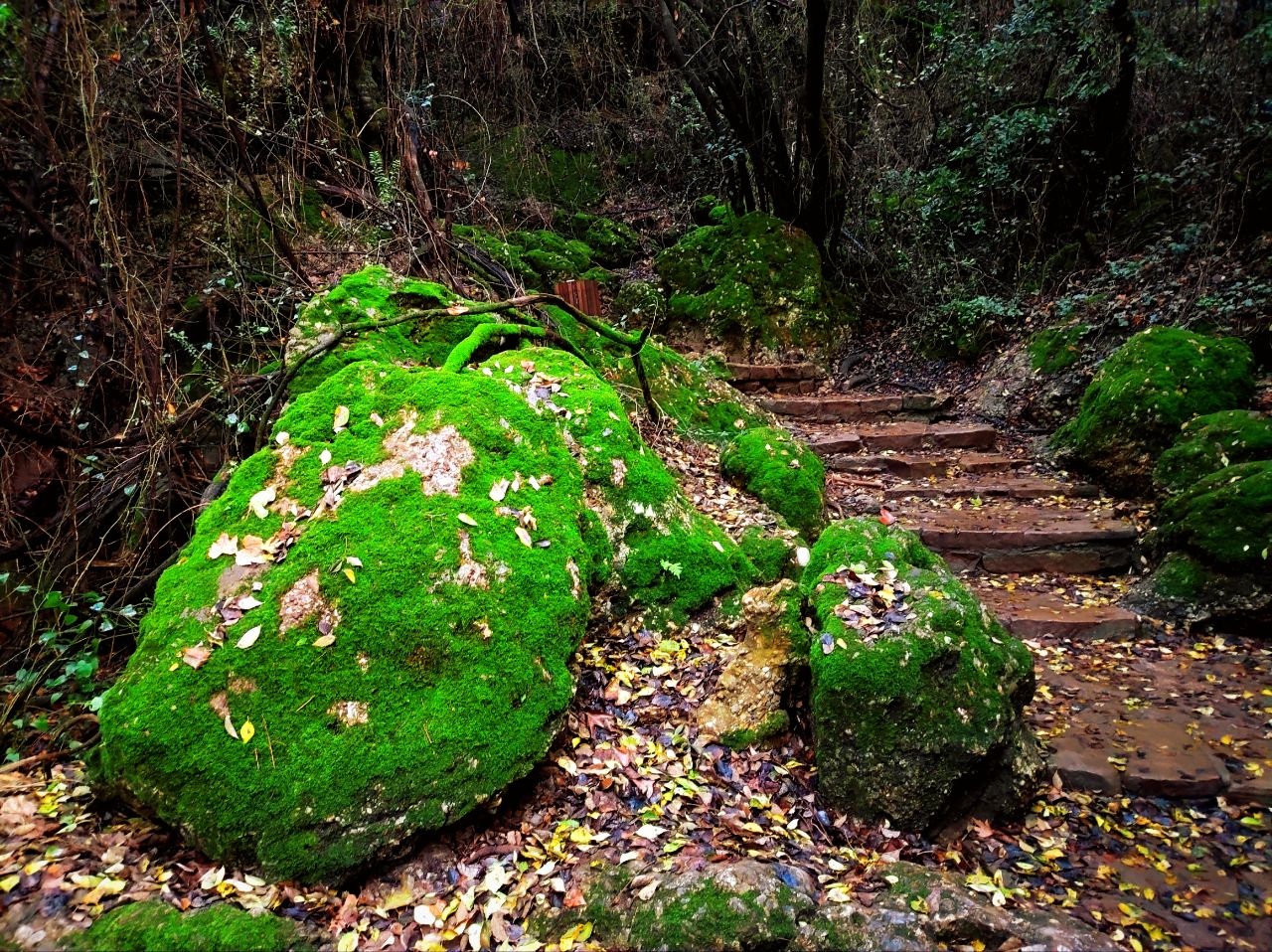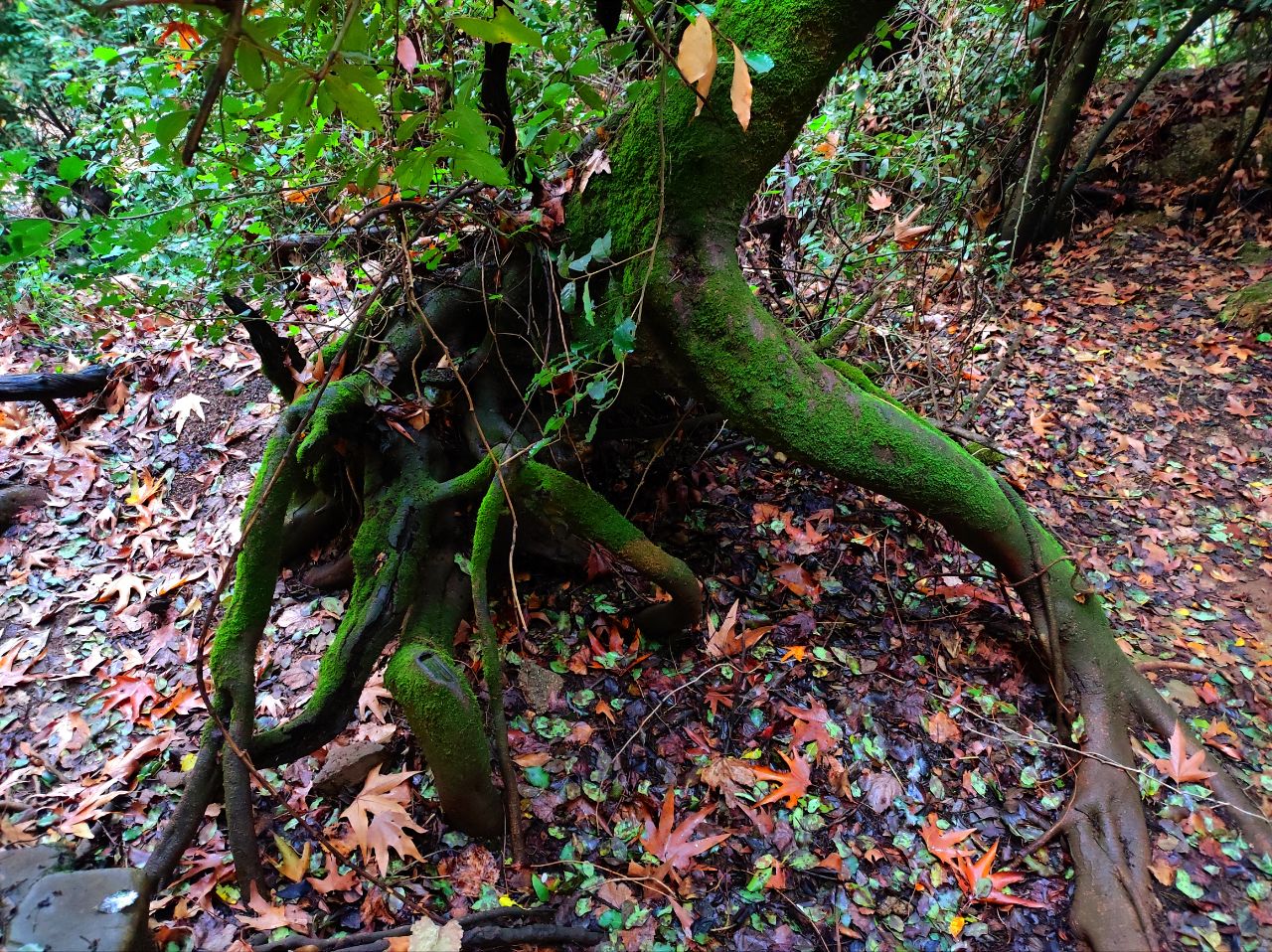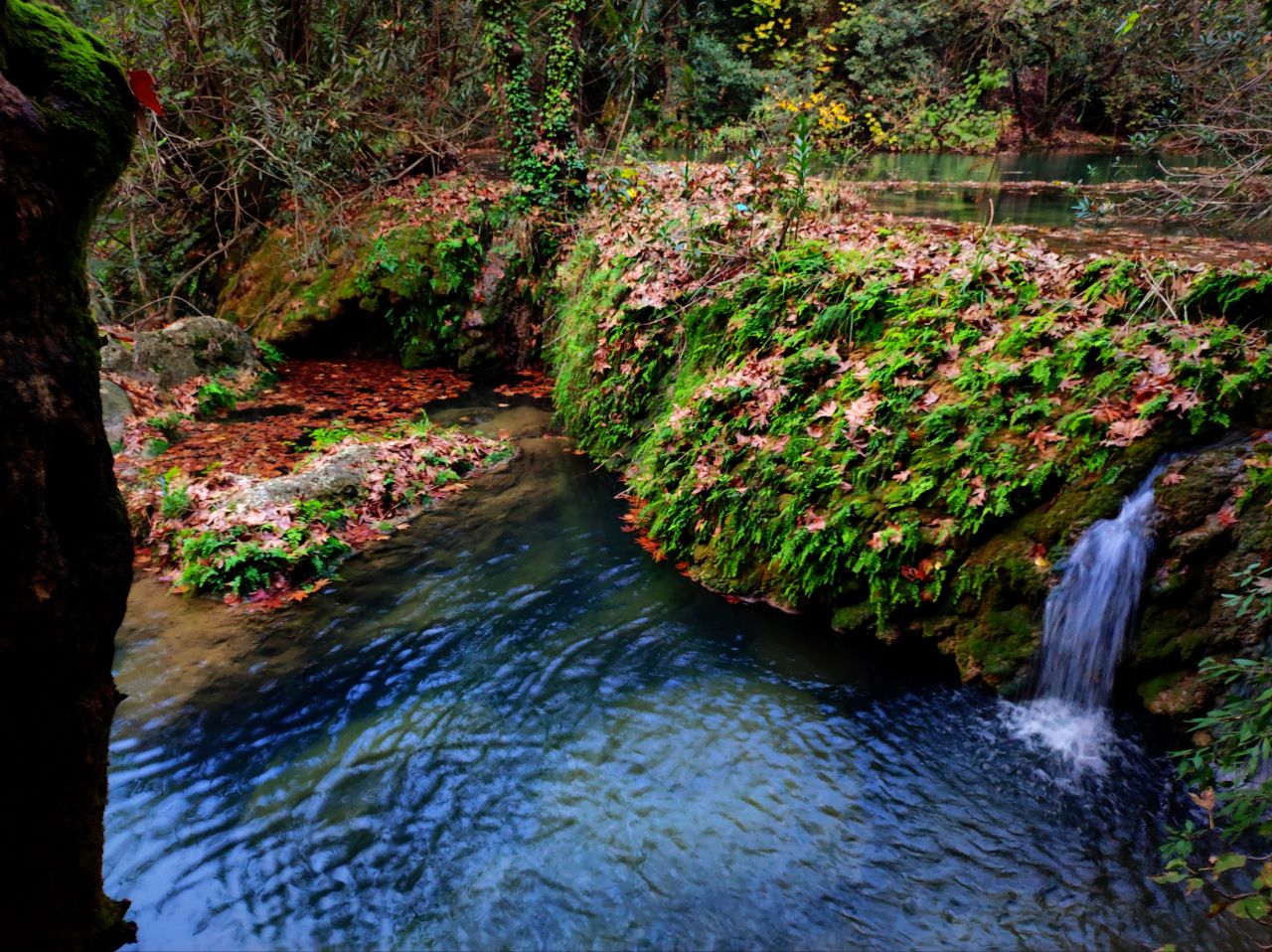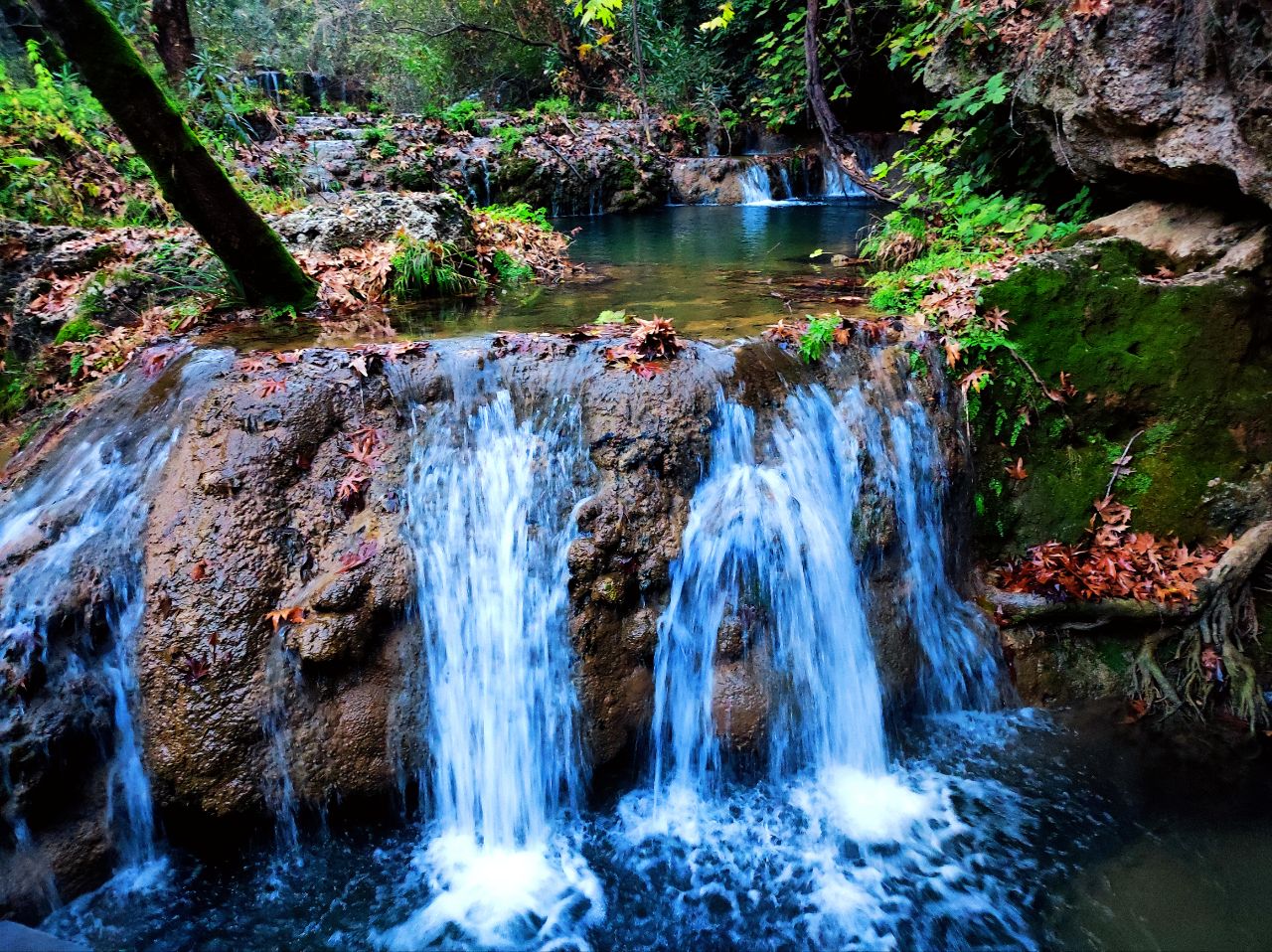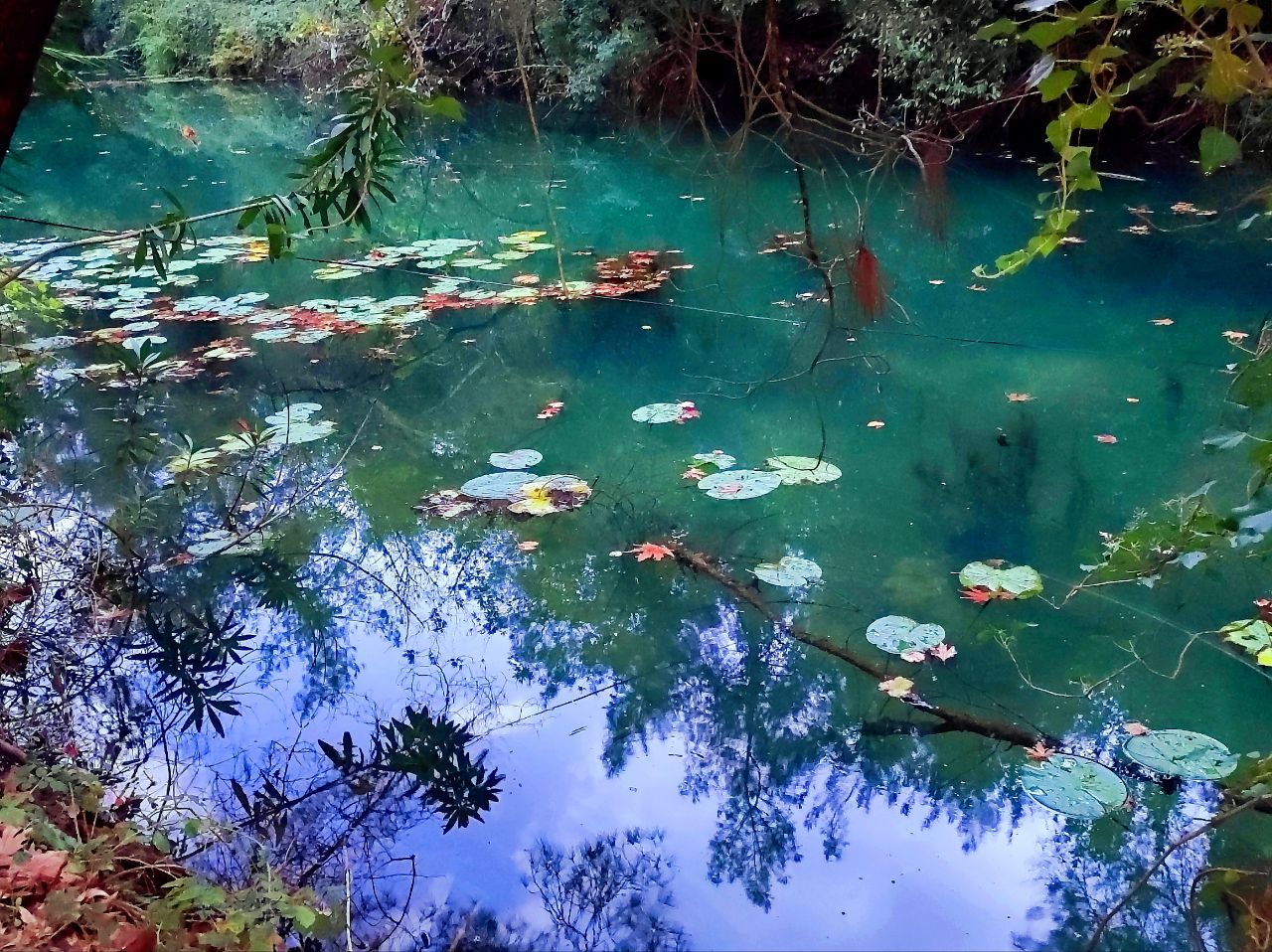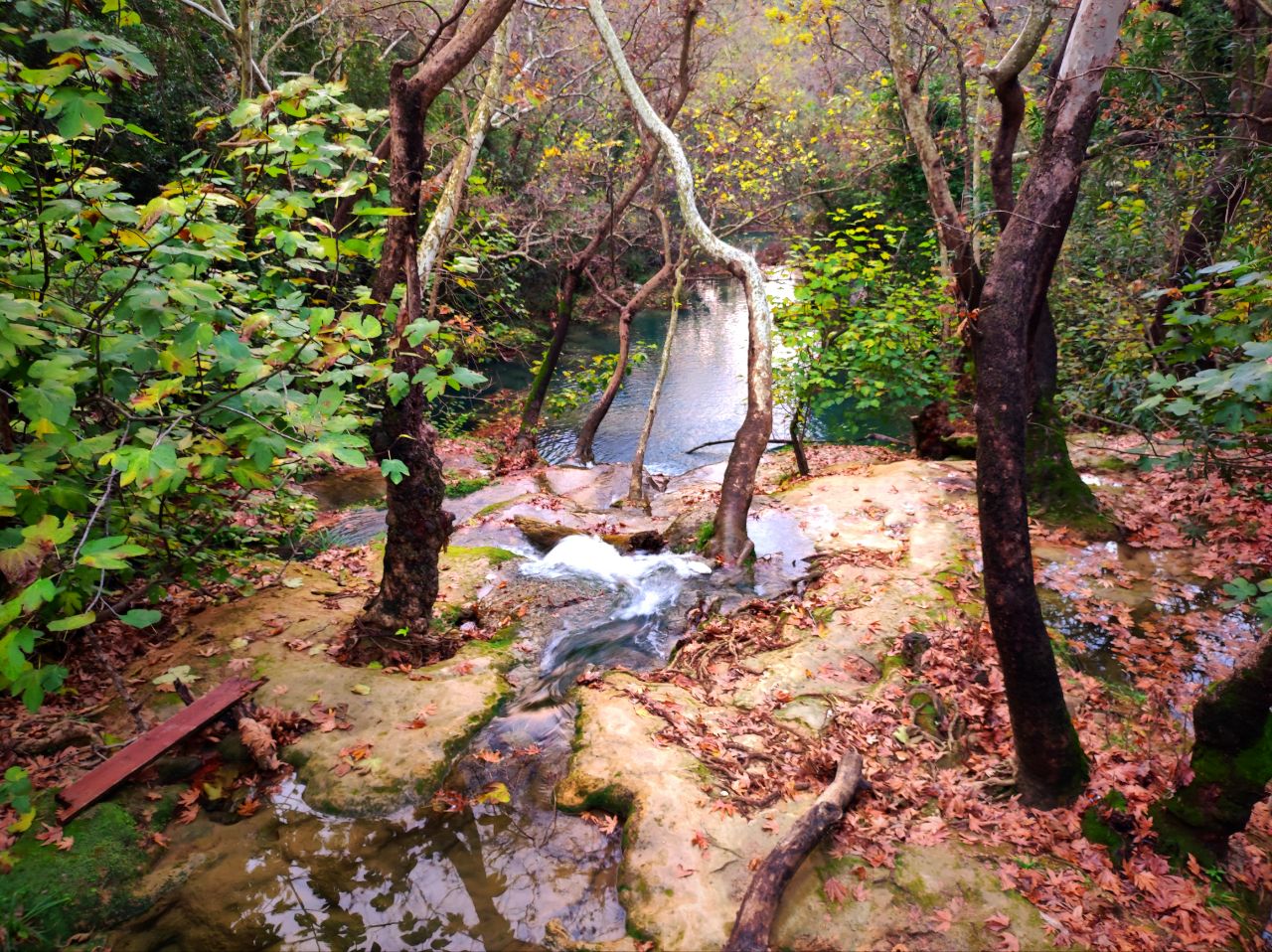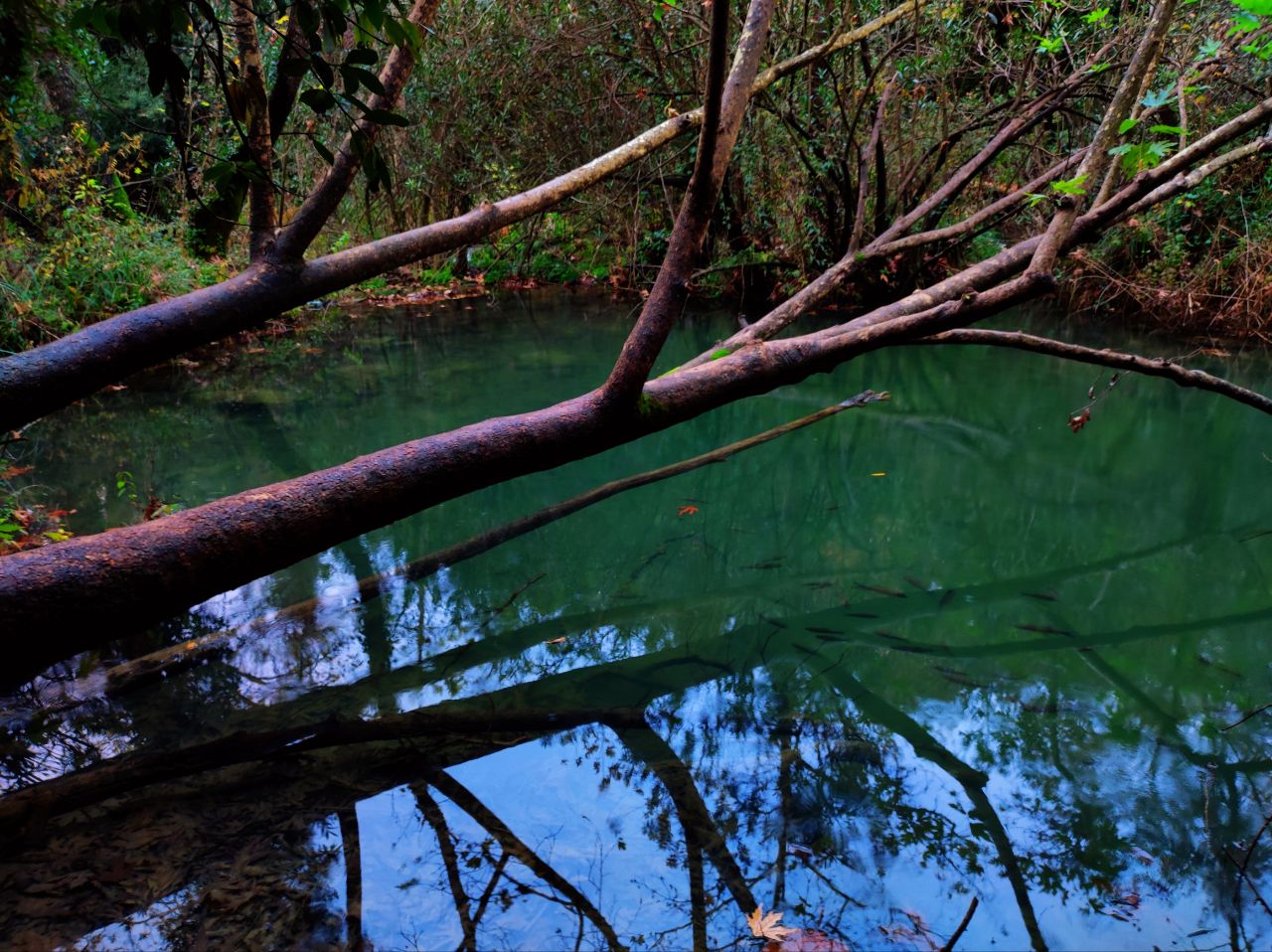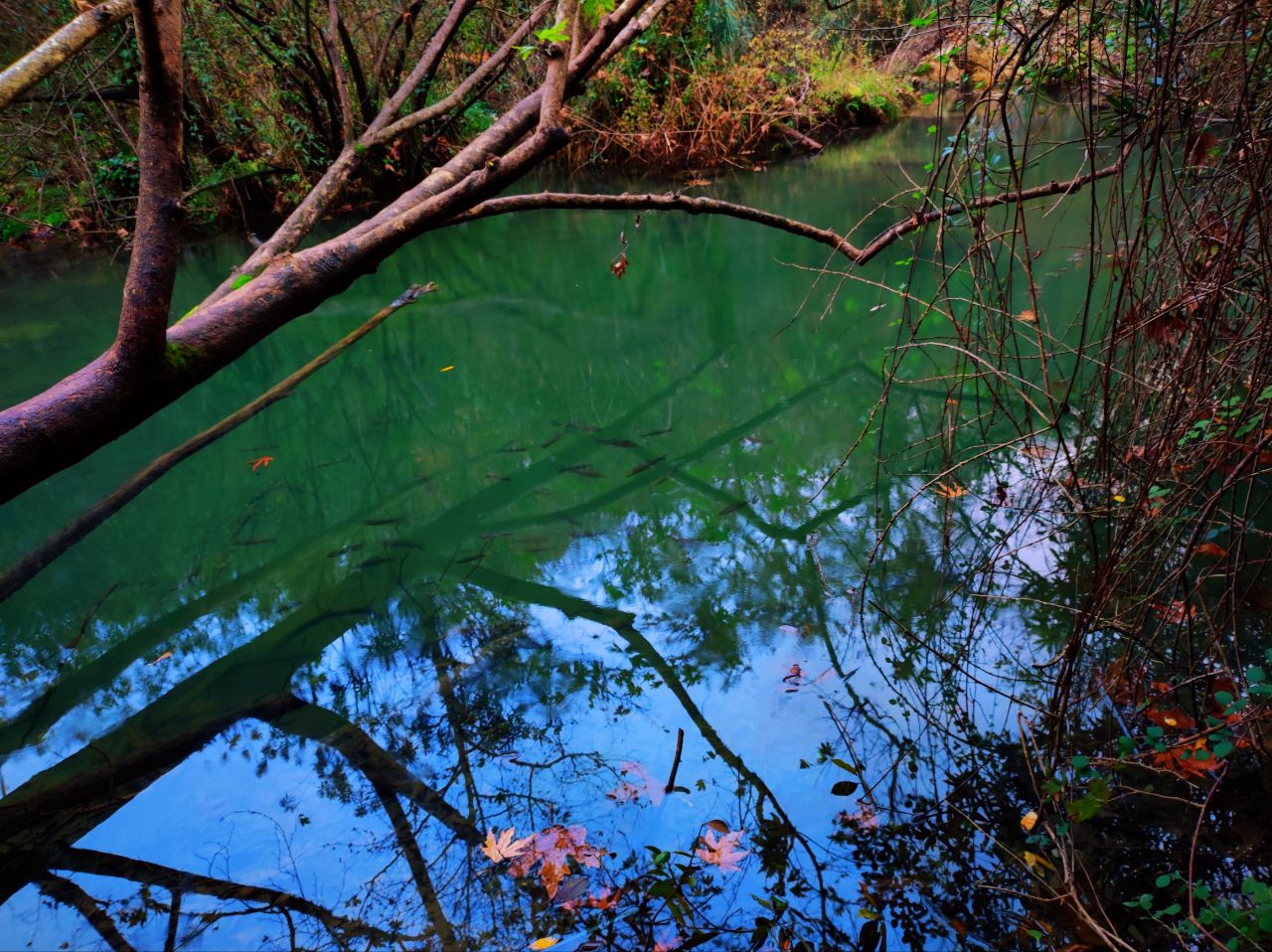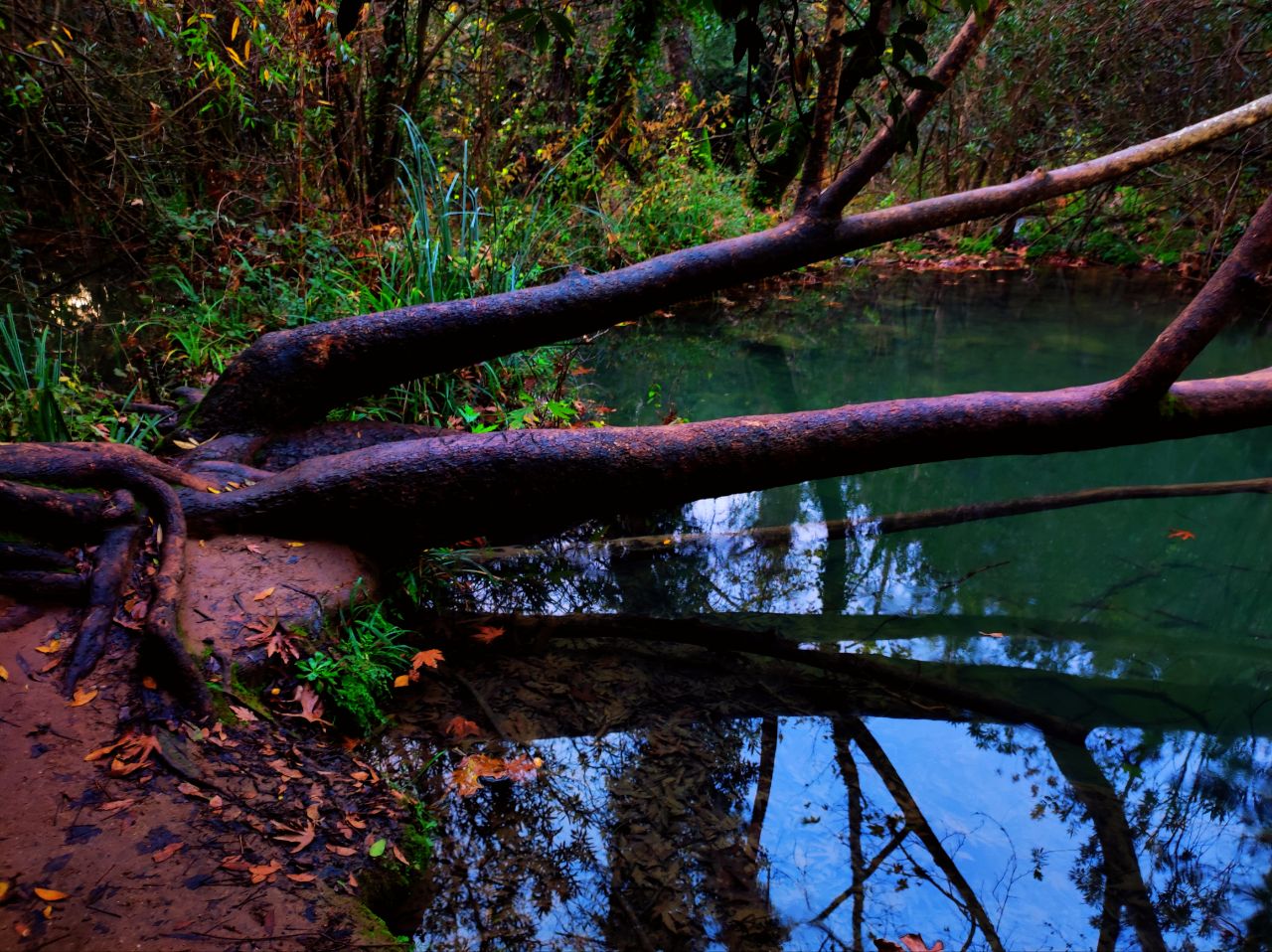 Admission is certainly not free. But if you're a child under six, it's really free for you. The entrance fee to the natural park "Kursunlu Waterfall" is 12 TL per person. Discounts apply for children 7-12 years old. So, since I'm twelve years old, they gave me a discount. We entered and immediately went to look for the entrance to this natural wonder. Wandering for several minutes, we finally came across the stairs leading down to it. And then the jungle scenery began to appear. We began to hear the sounds of water flowing down. It was wet weather and the steps were made of stones and were therefore slippery. If we didn't hold on, we could fall. And finally, this is the miracle that beckoned us to come here! There are vines hanging down from cliffs everywhere. Everything turns green before your eyes. This is something incredible! Absolutely turquoise lake, and fish in it. This beauty fascinates me. In order to go to another part of this park, you need to go to the bridges that stand here at every step. They are also slippery. I can not enjoy this wonderful view. In spring, much more water flows from the waterfall, but even this amount of water satisfied us. This incredible park contains an incredible natural wonder. We decided to walk a little further and see what these green thickets hide. We kept moving on and on. There was an incredible forest here, which probably hid many wild animals. But unfortunately we did not meet them. It was like a tunnel with some magical ending at the end. On the way, we saw wonderful small waterfalls that were no more than a meter high. There was also a tree that magically hung over the depths of this water. It was something wonderful. I looked at all this beauty and marveled at it.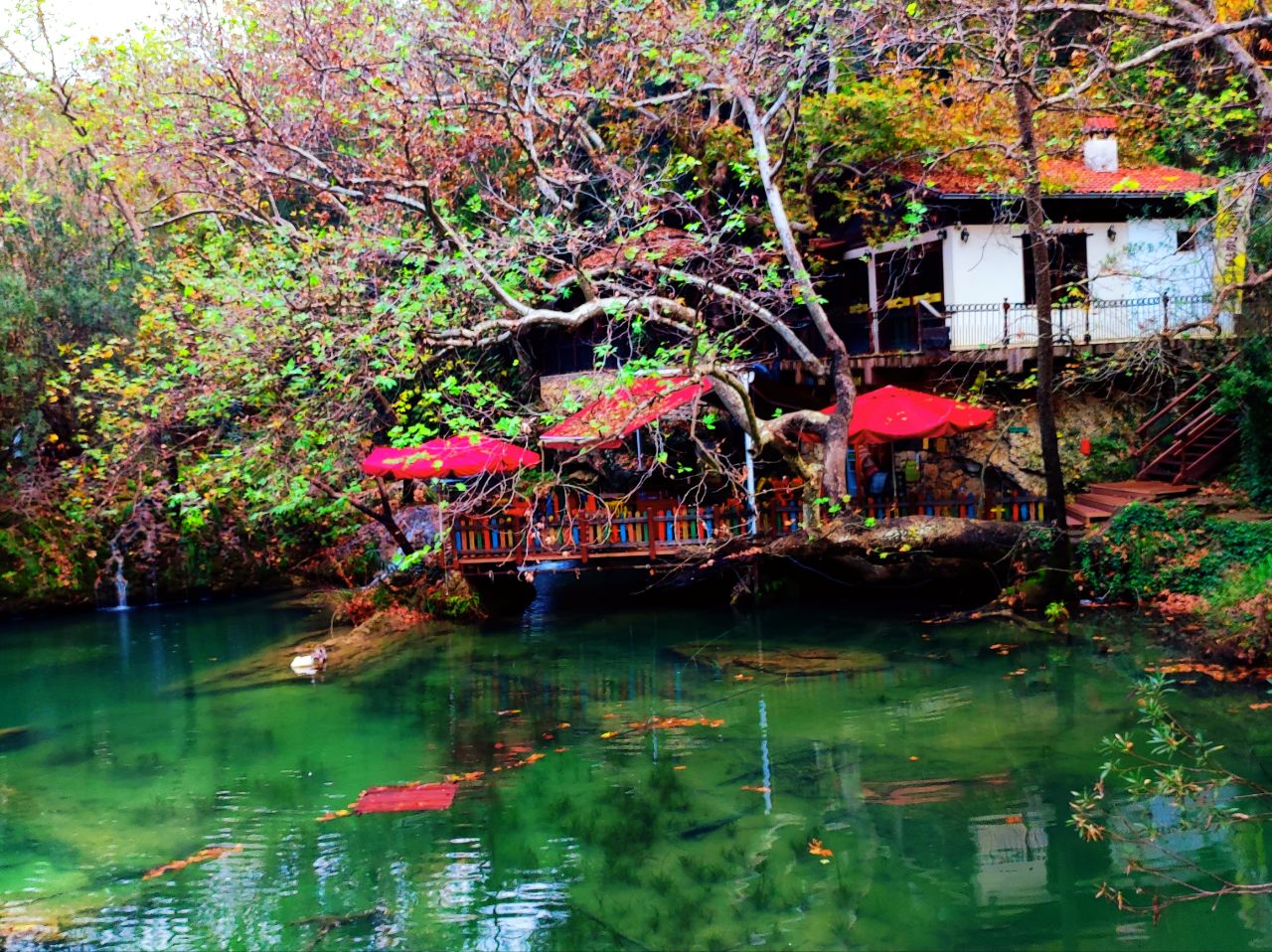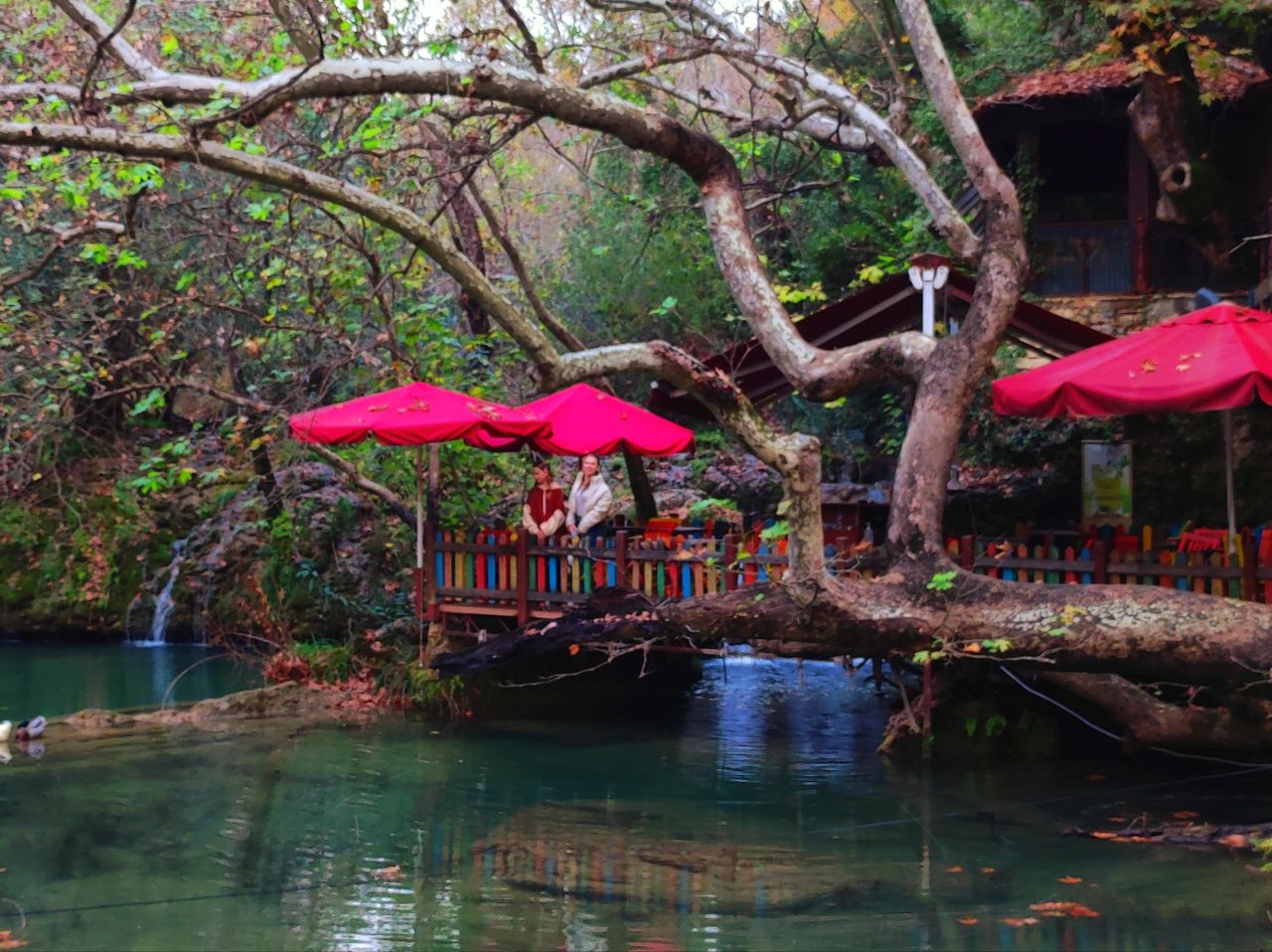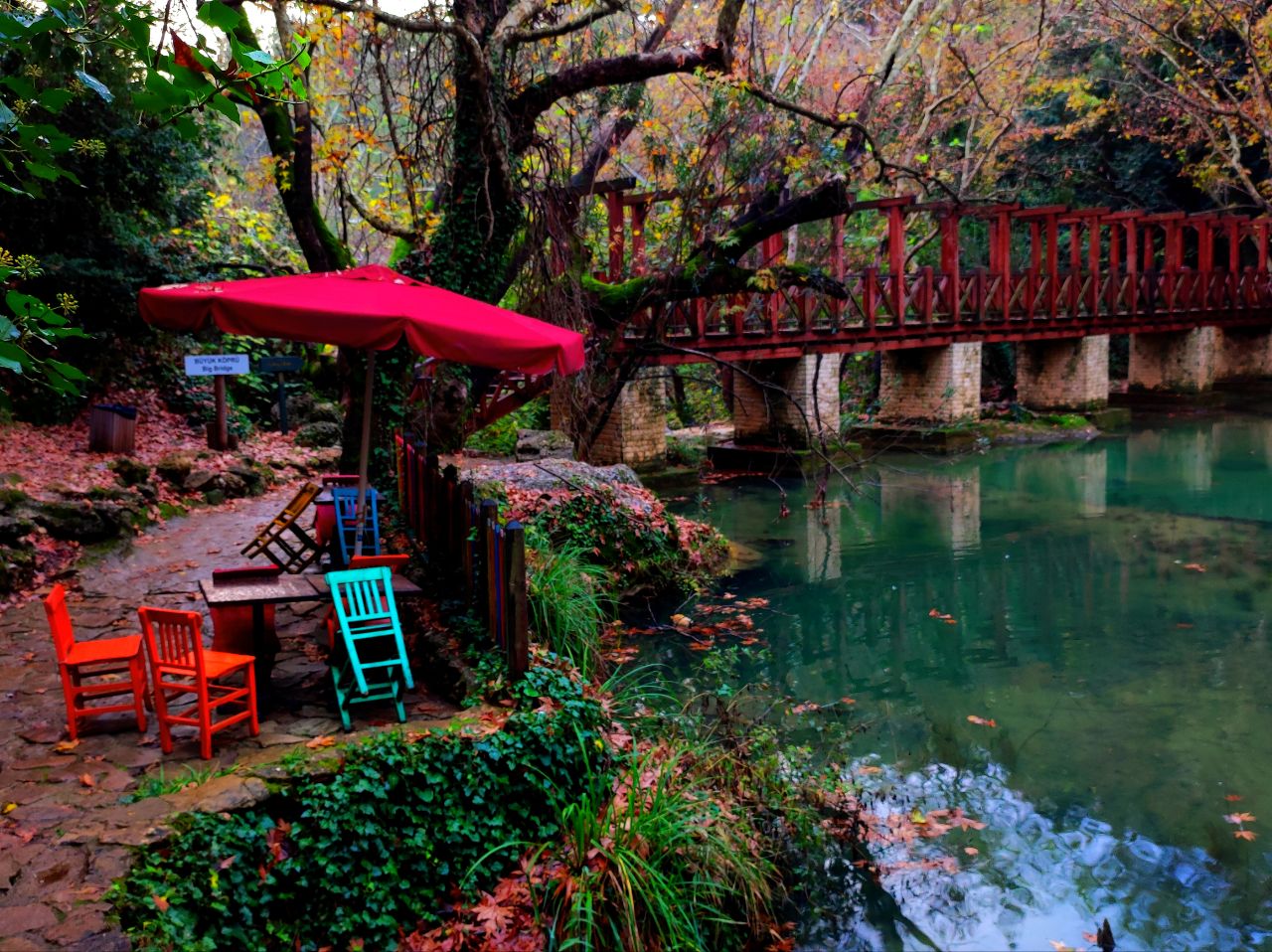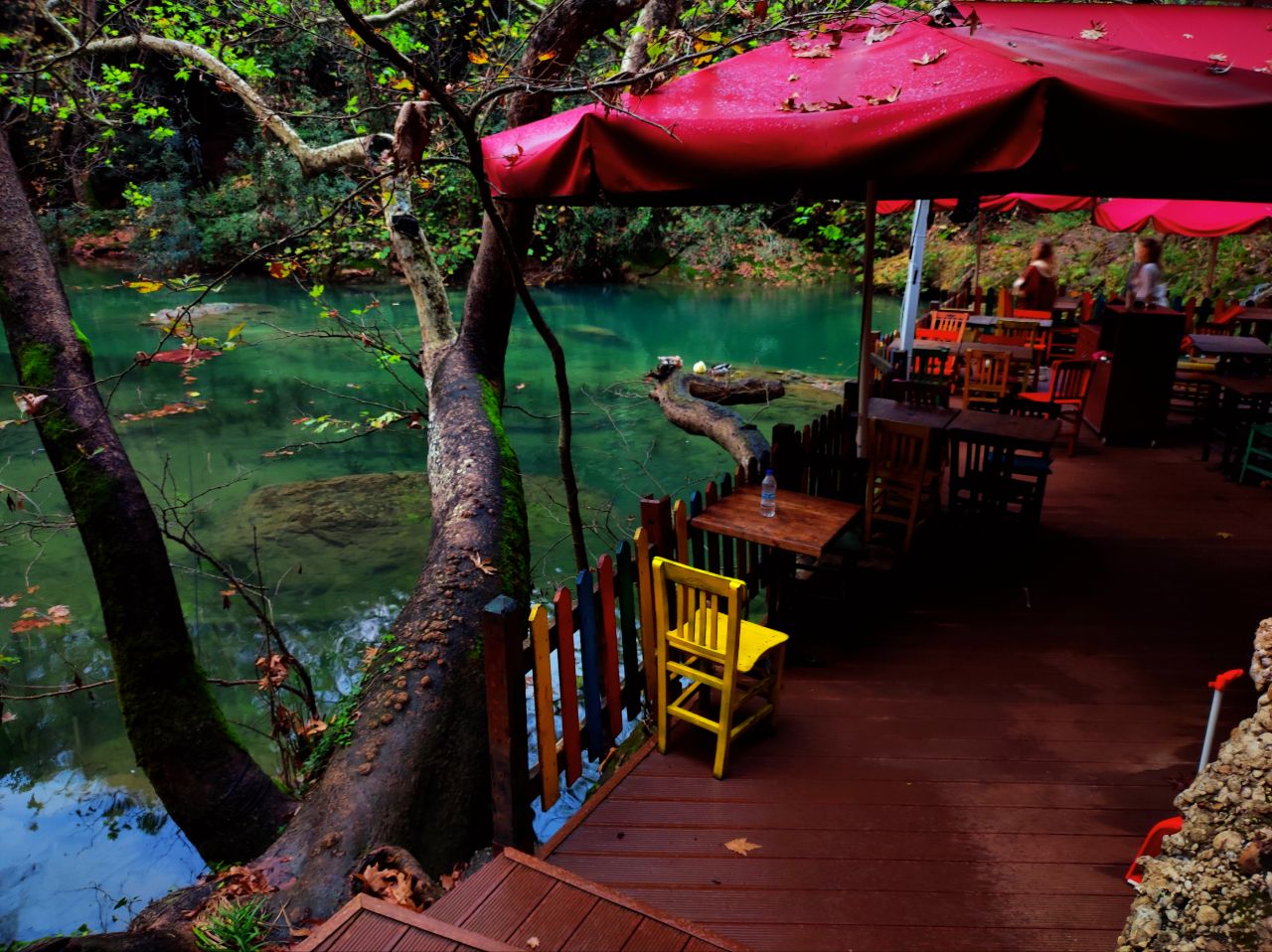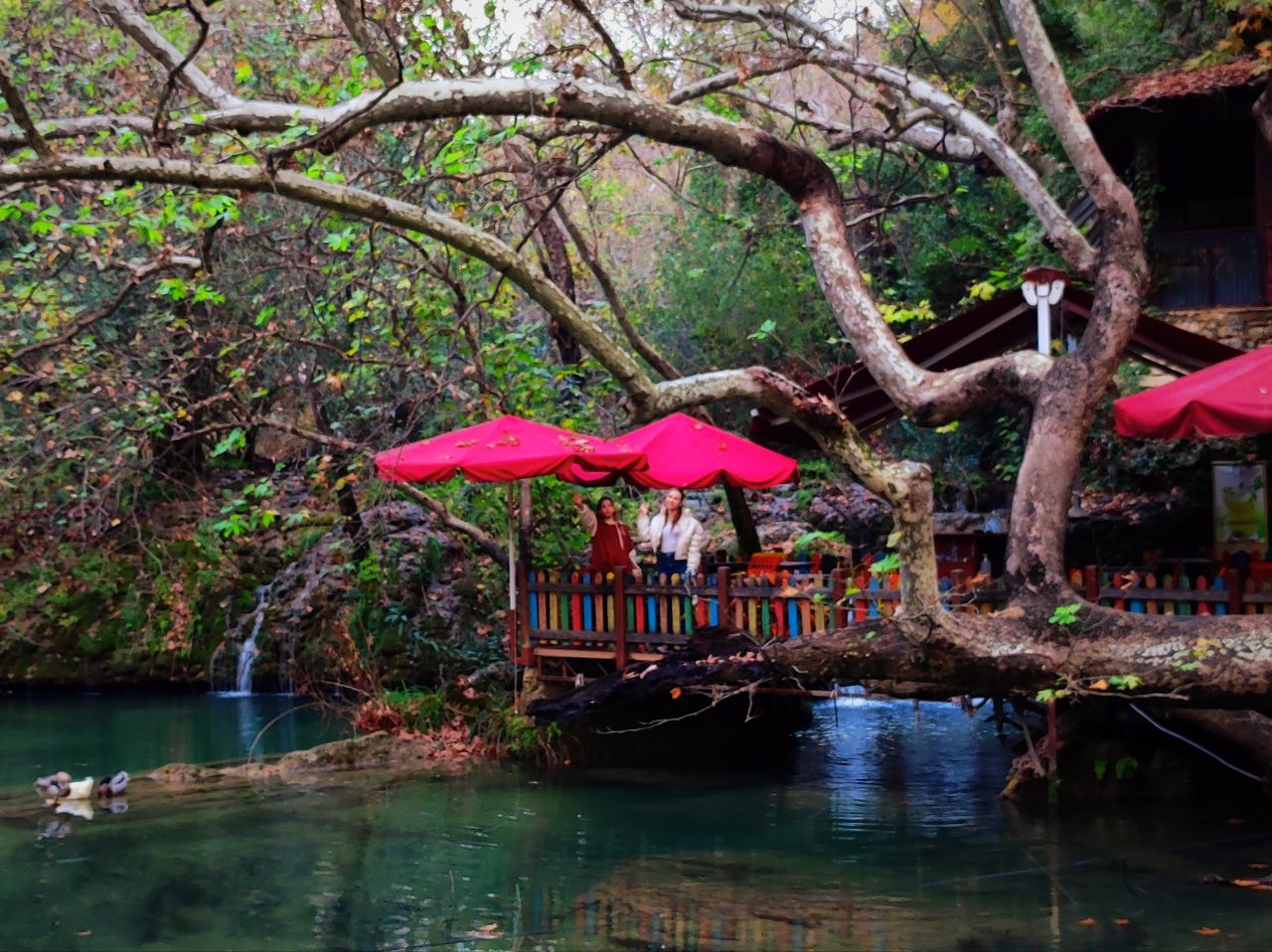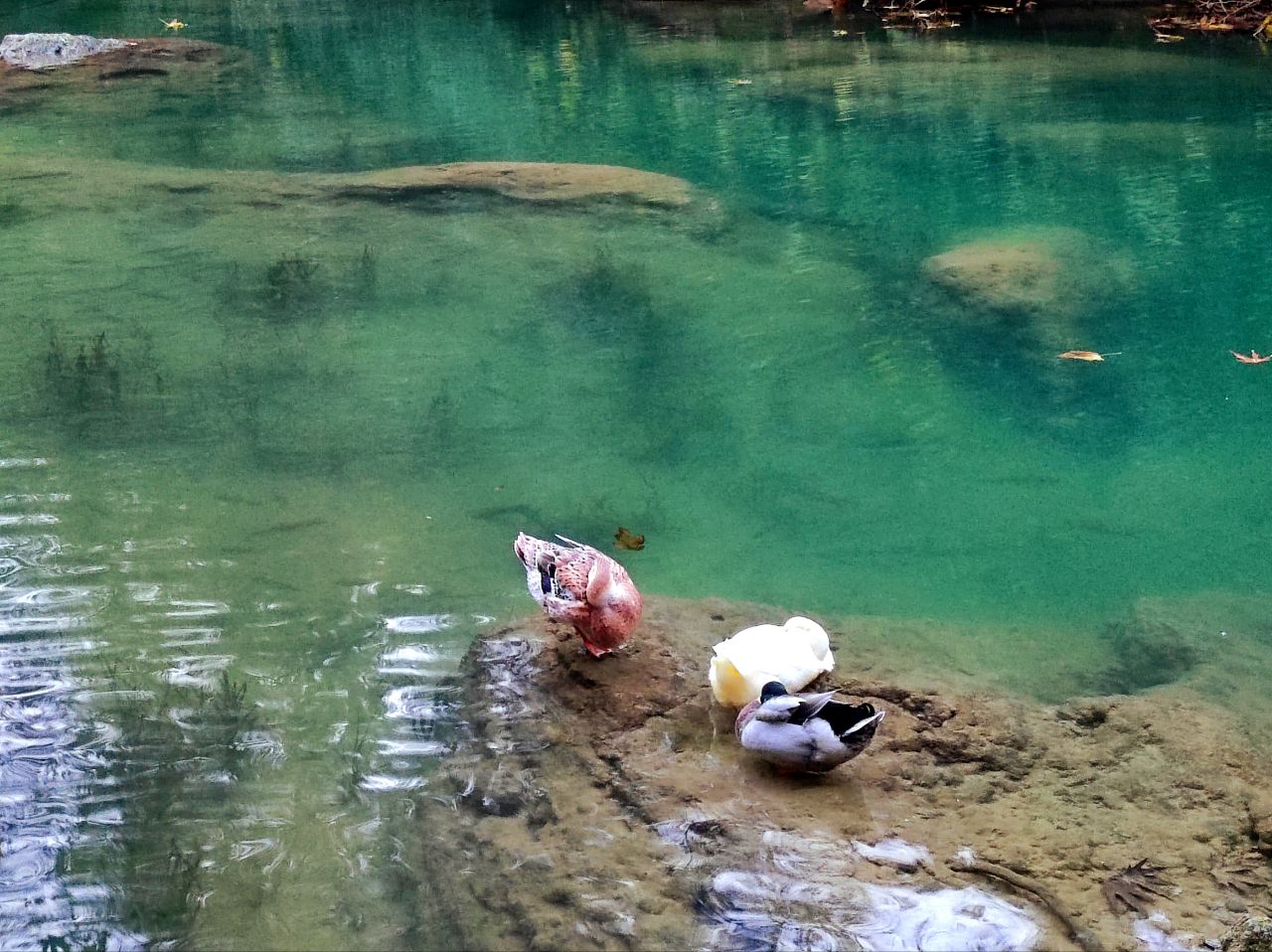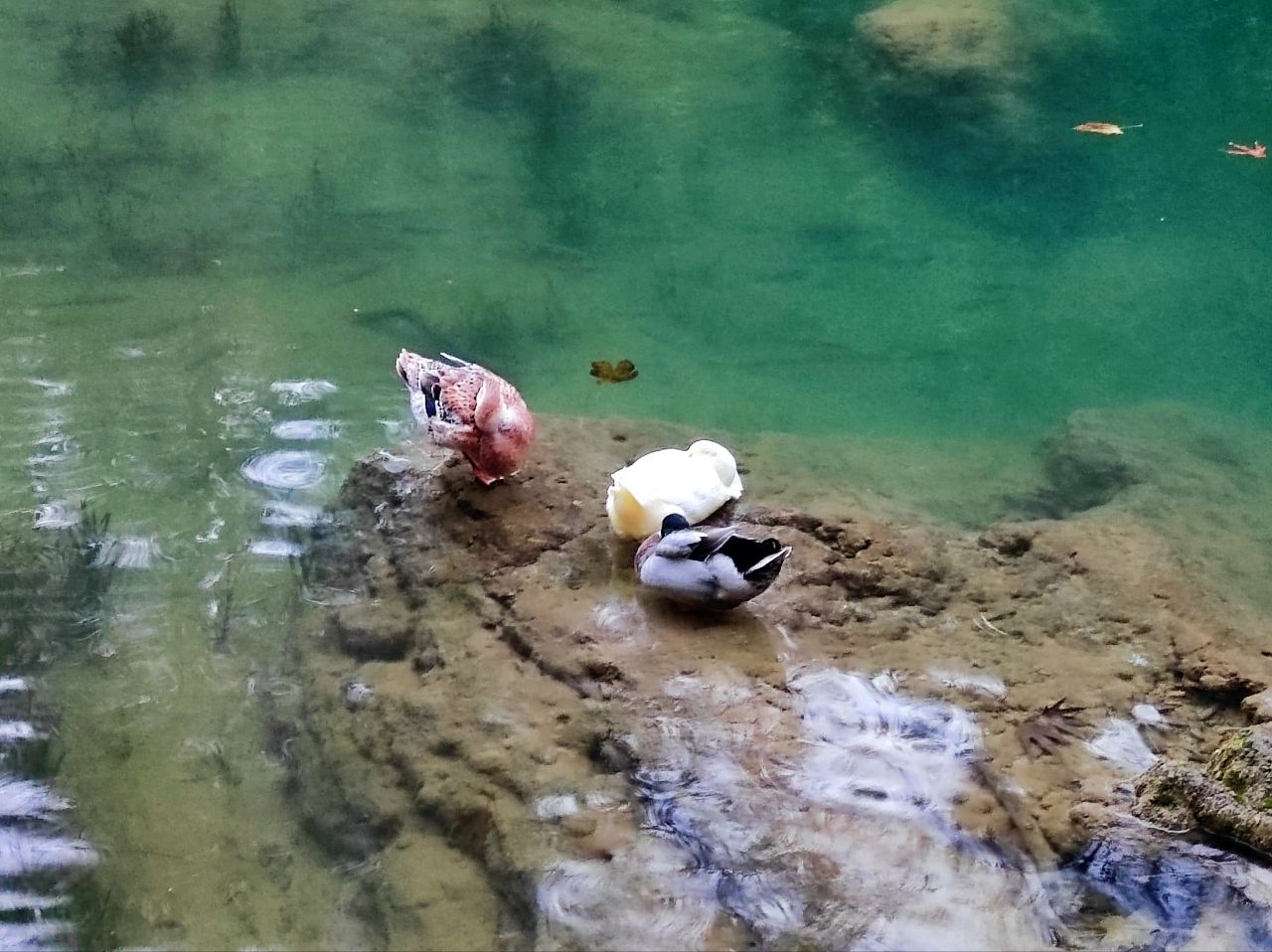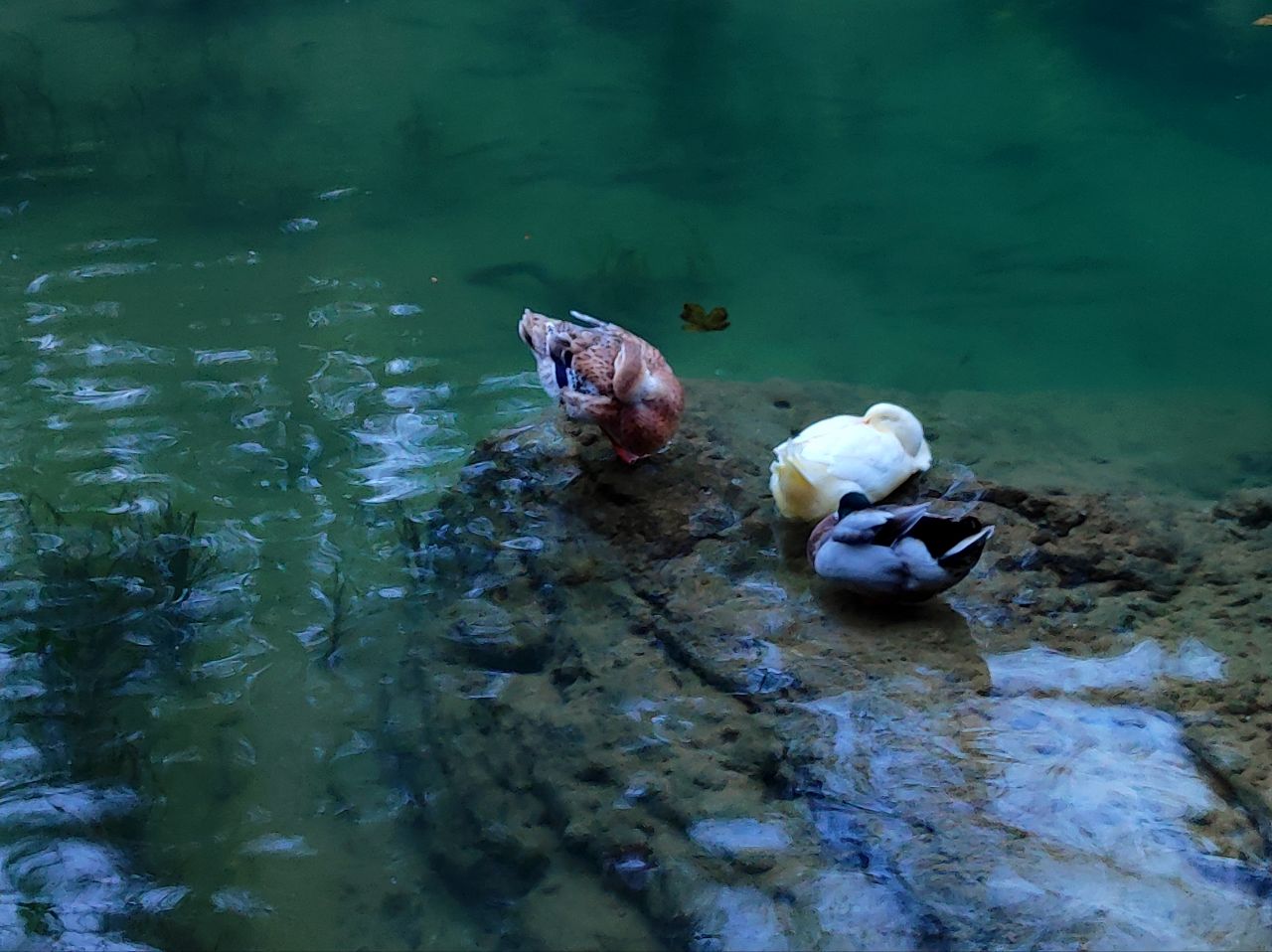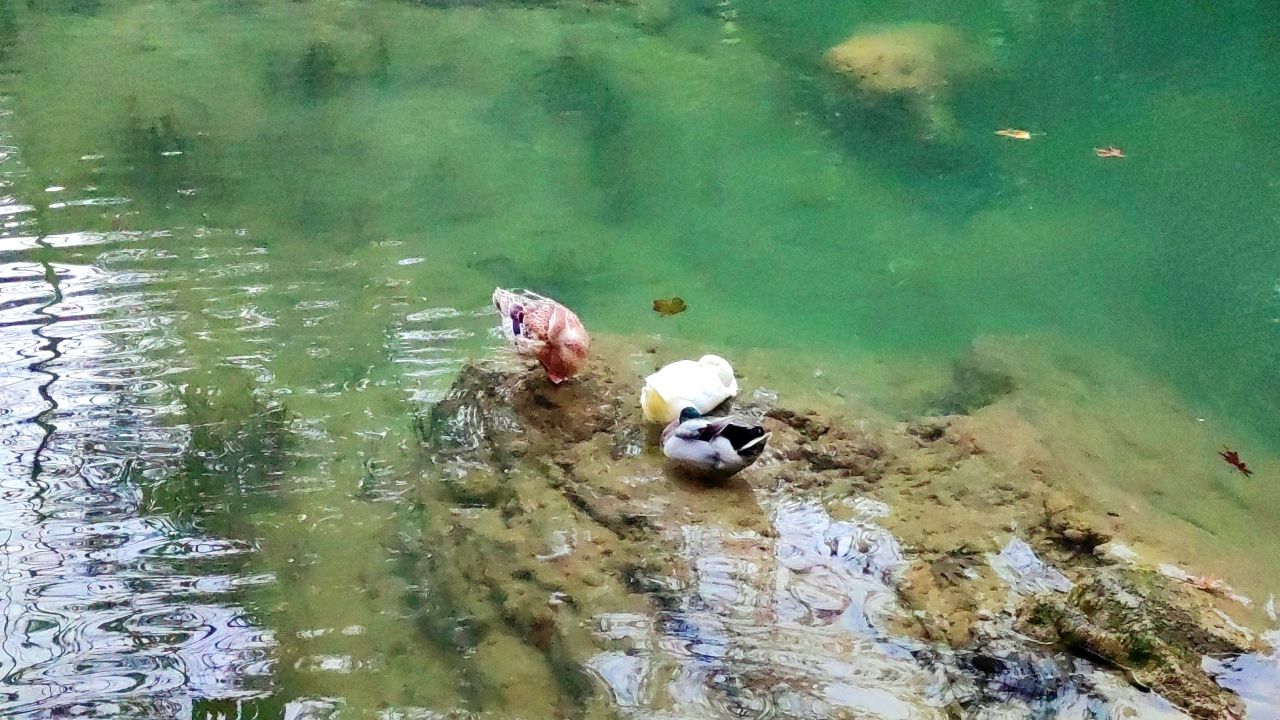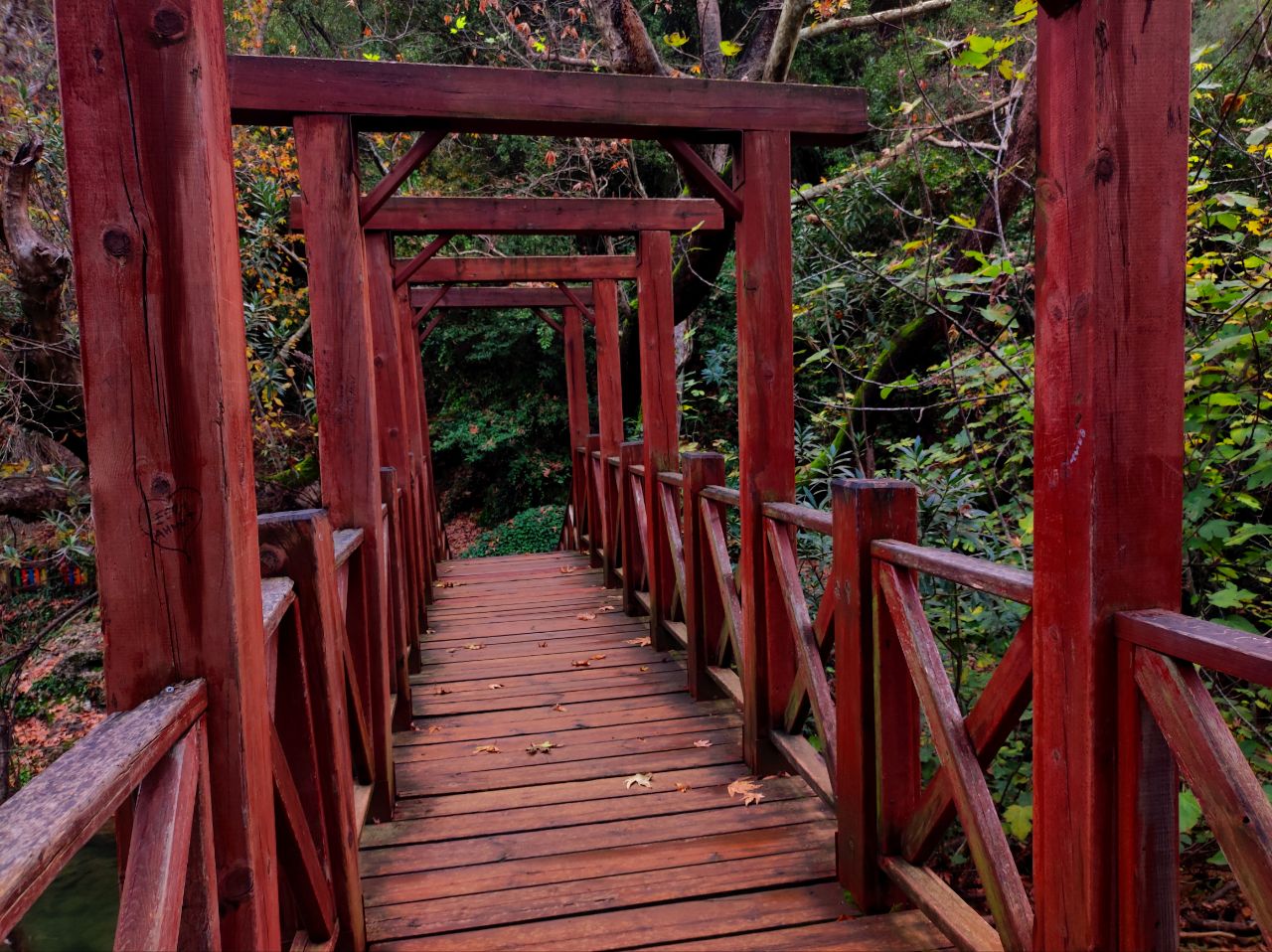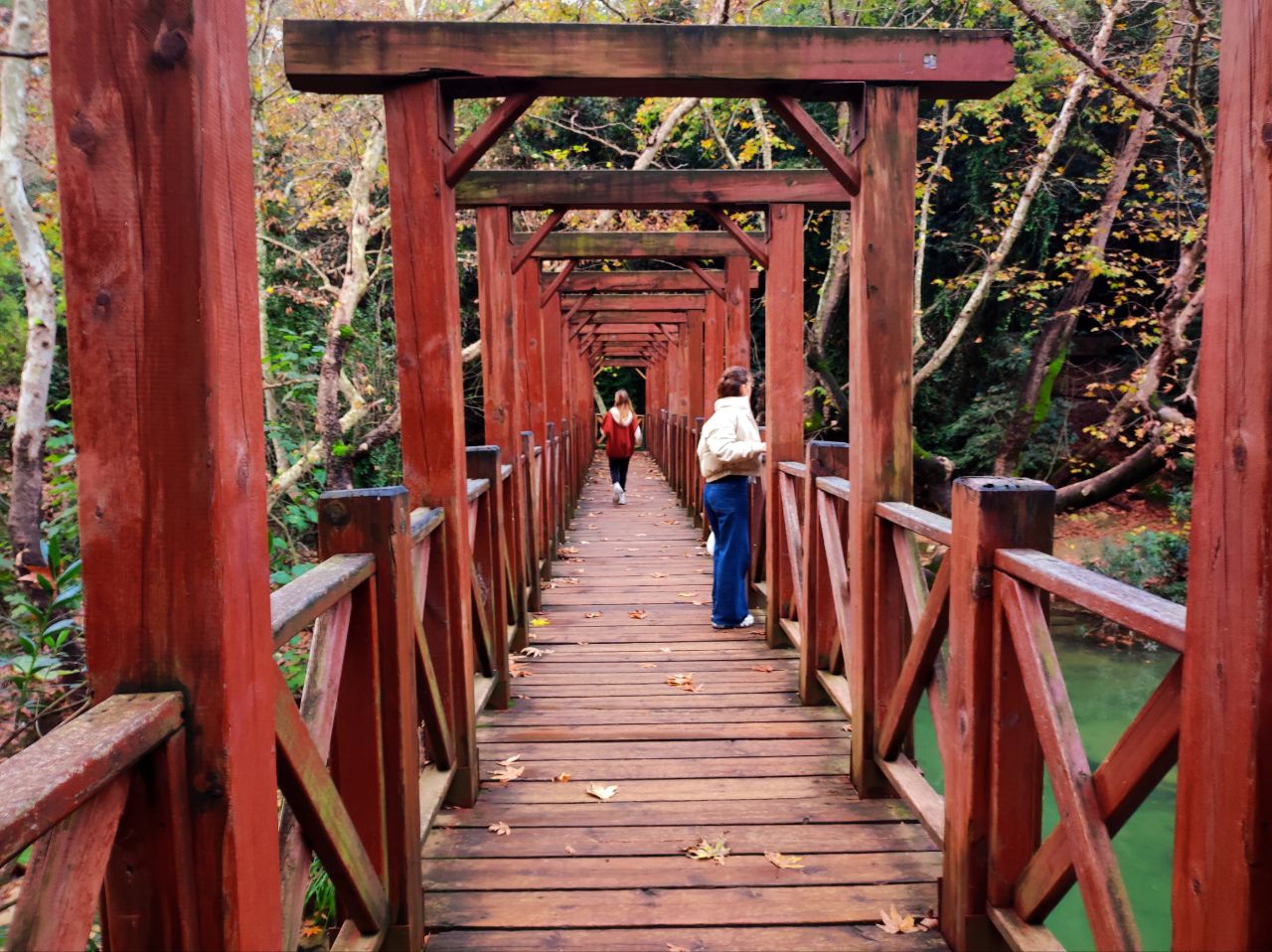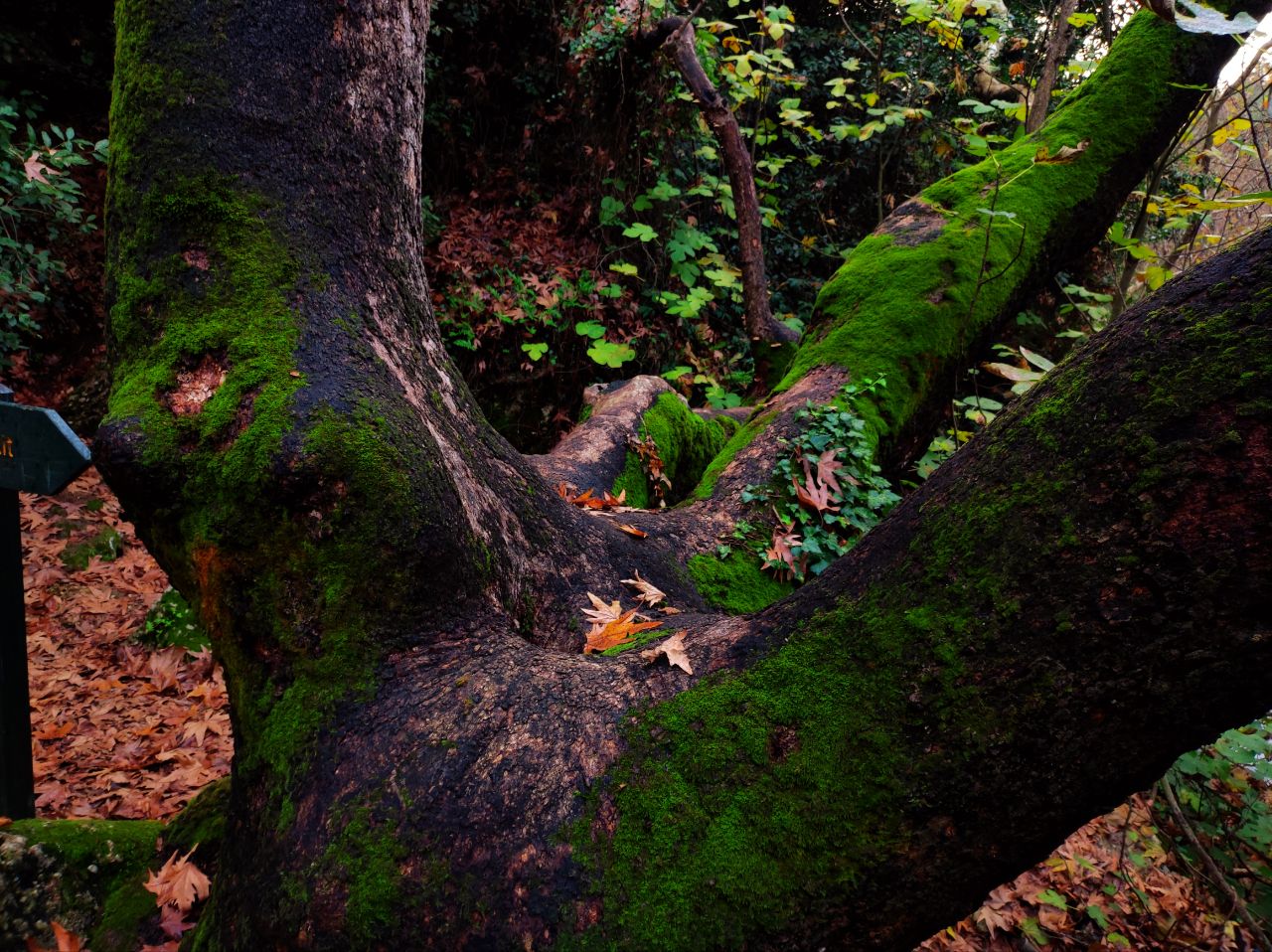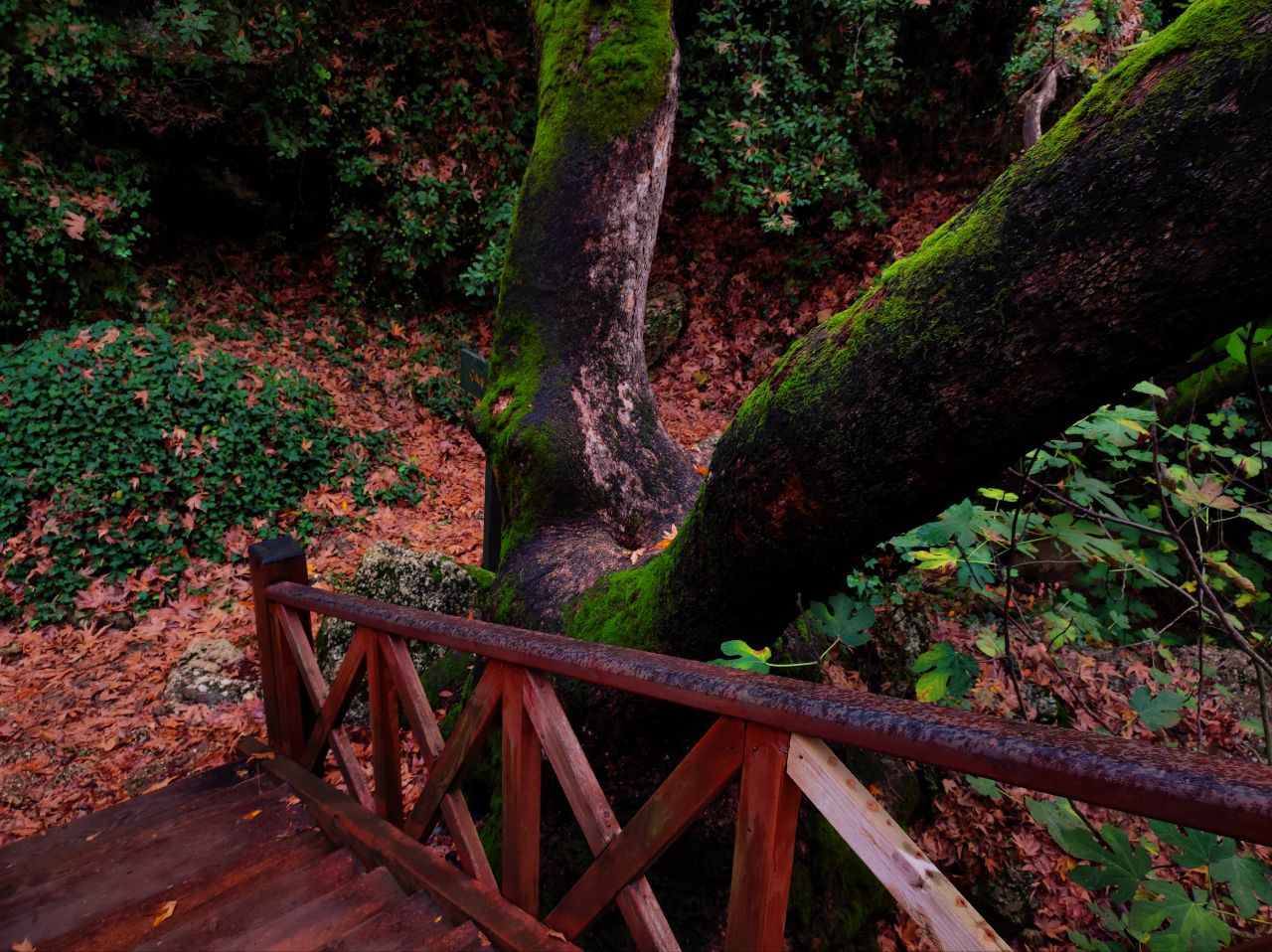 And now we have come to the end!There was a cafe here (I don't remember the name) which was closed. Maybe because it was late, evening. Or maybe it's because it wasn't the season. After all, it was autumn, almost winter. And there was a huge lake near the cafe, you can see it in the photo. It seems to me that it was the largest reservoir that I have seen here. Three ducks were sleeping on a stone in the middle of the lake. Black, white and brown. It looked very cute 🥰. And at the end of the lake there was a huge bridge, really big. It was significantly different from the ones I saw here before. This structure was created with rough boards, which looked very reliable.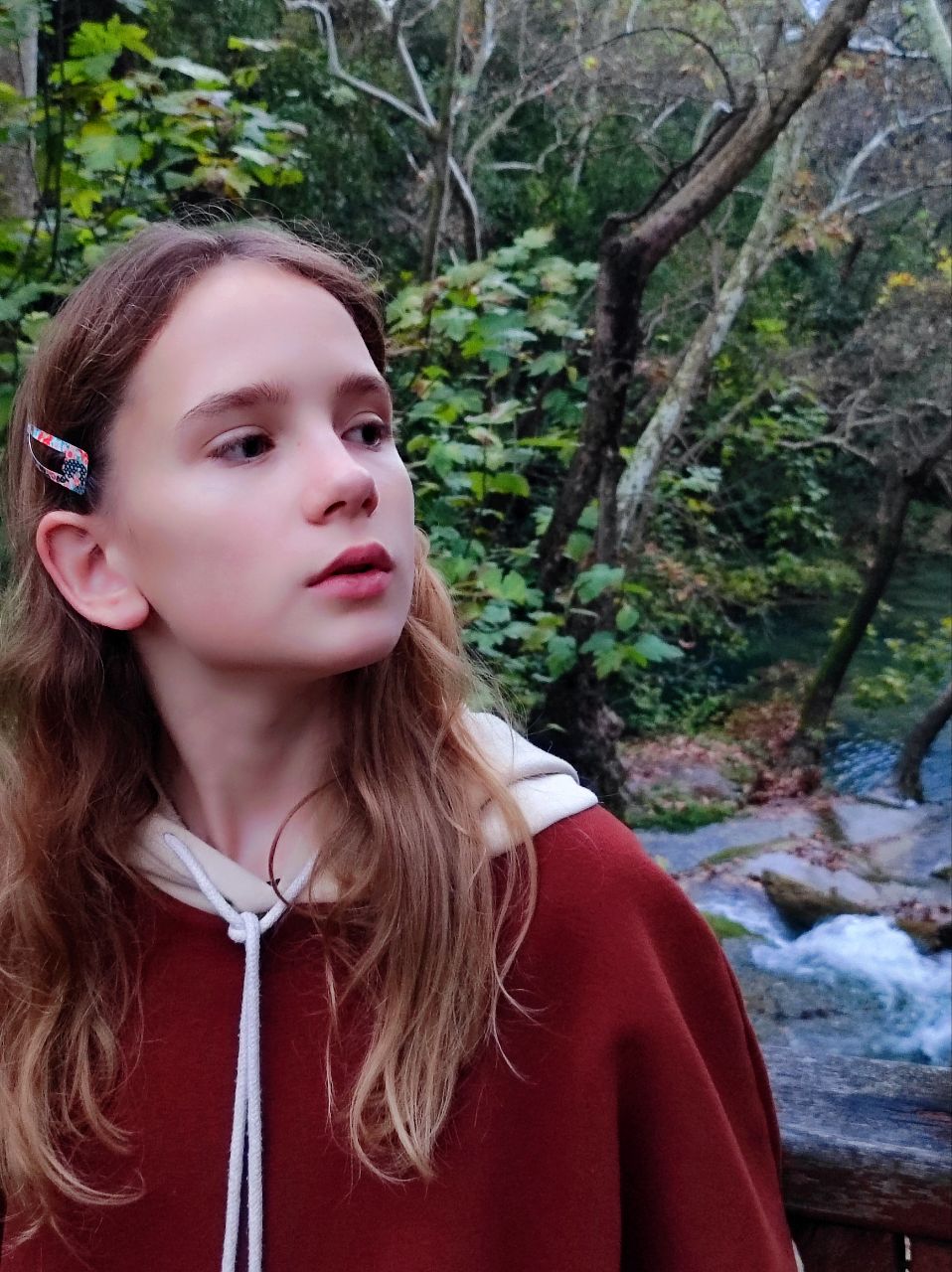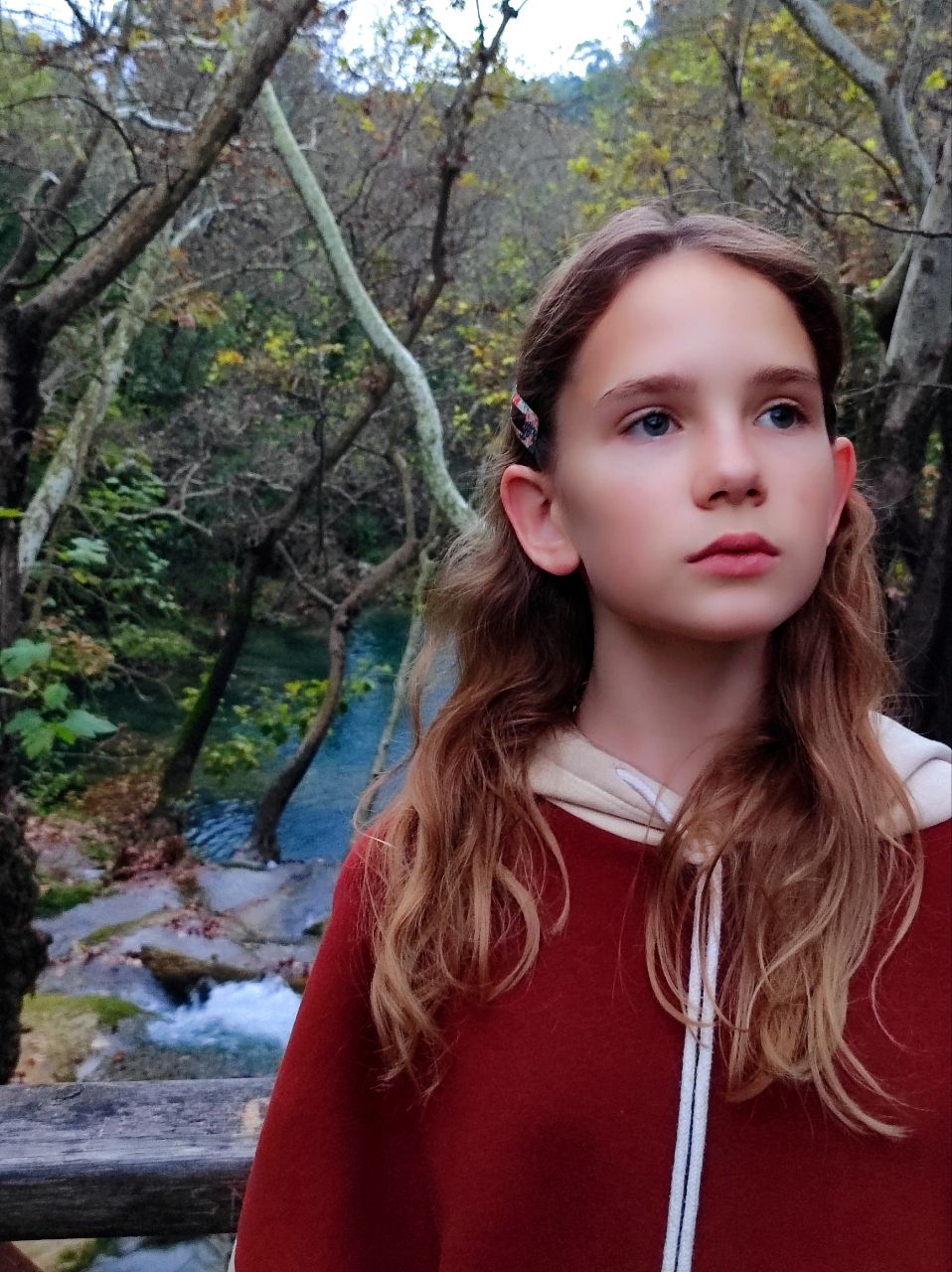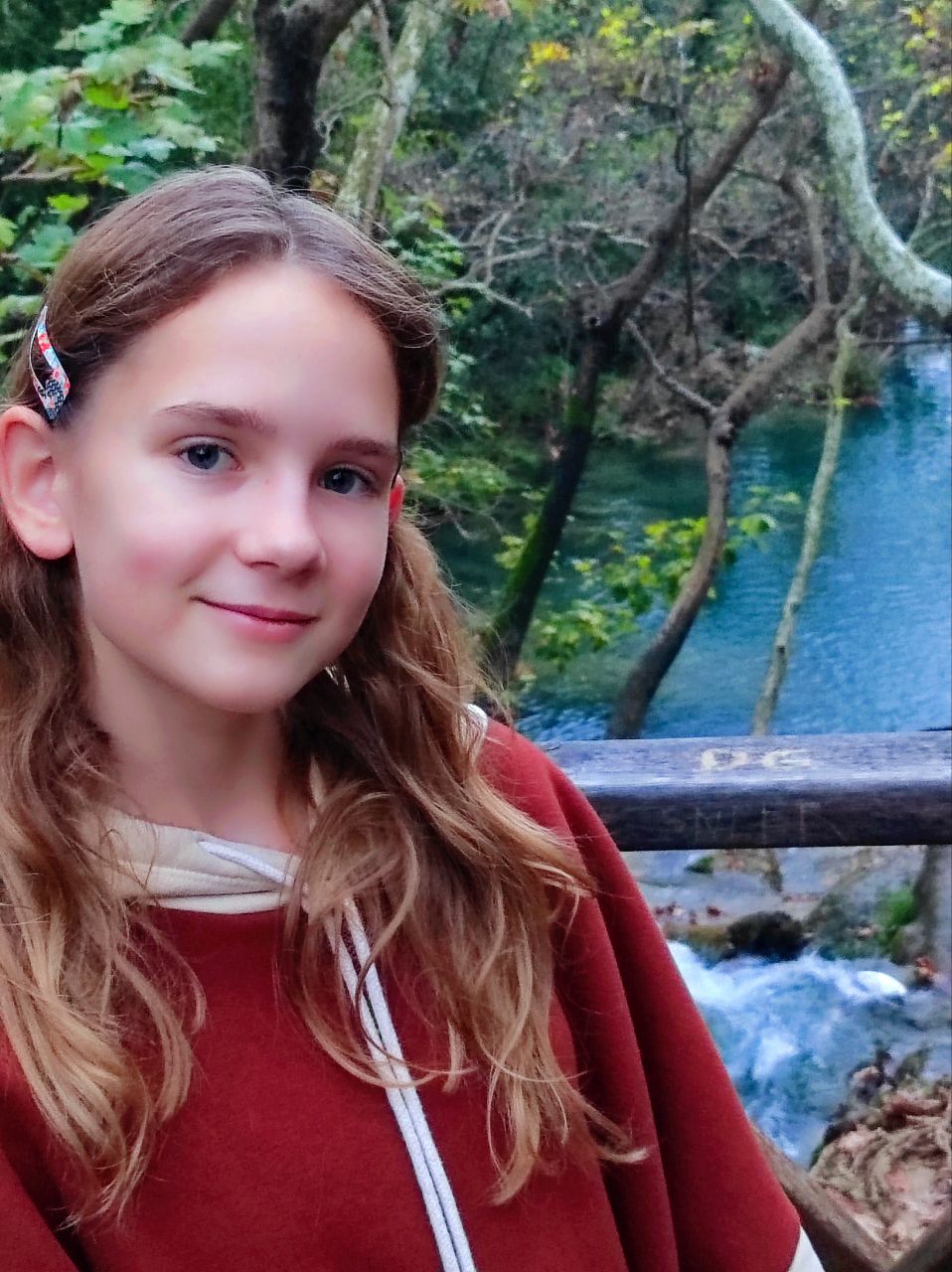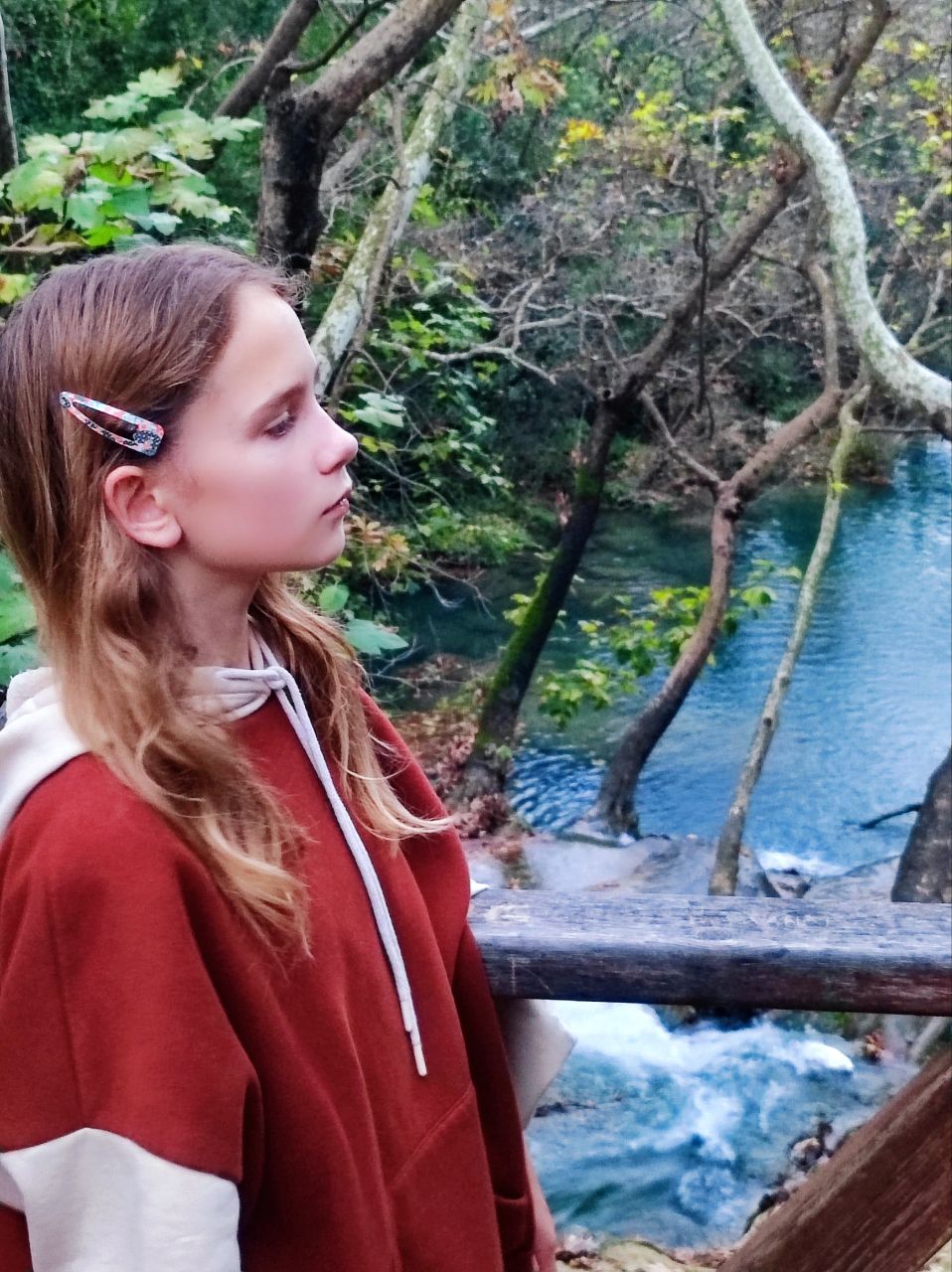 We took a lot of photos here. And unfortunately, there was no exit, so we had to go back to the exit. But overall we had a great walk and happily made it to our car.
Bye bye everyone!! 🏞️🌳🌿