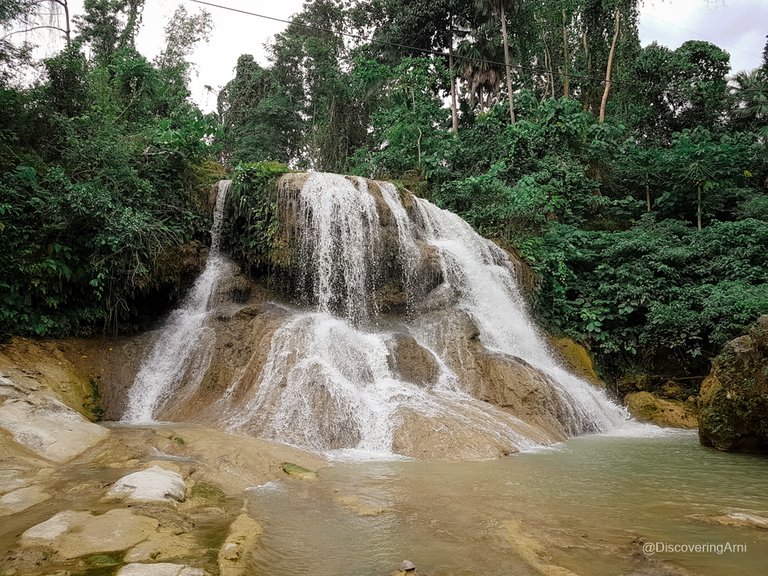 Pre-pandemic, one of the perks of having house guests is seeing neighboring sites I would otherwise miss. My college best friend and a new found friend flew in from Manila for a short weekend getaway. I was happy to play tour guide.
After a light hike at Osmena Peak and driving along the coast visiting fascinating heritage churches from Argao to Oslob, we decided to spend one afternoon in an off the beaten track to see a non-touristy waterfall in the southern part of Cebu, Philippines.
Lusno Falls lies in the middle of two municipalities, yet it is in fact part of Ronda.
The recent gyrocopter flight video of @biggypauls with @iamyohann where they flew over several places in South Cebu ignited a spark to share this specific water falls when they passed above it.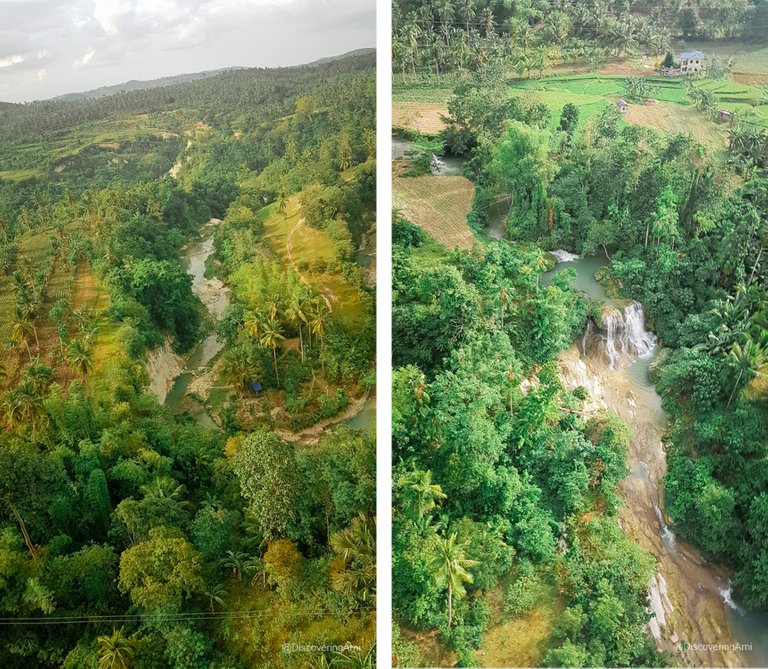 How to Get There?
An inevitable scenic drive along Ronda Road, more popularly known as Ylaya Road is a must before you reach the trail towards the falls.
There are two ways to get there, via Ronda or via Taloot, Argao.
Via Ronda: From South Bus Terminal in Cebu City, take a bus to Ronda and hop off in front of Ronda Public Market. There are tricycles and habal-habal drivers who can take you there.

Via Argao: Should you choose the latter, take a bus to Argao (Taloot) and on the National Highway, alight at the intersection before Taloot Wharf. At the corner is a grey building surrounded by many habal-habal drivers patiently waiting at the junction.
It is located halfway along Ylaya Taloot Road. We were told there is another access, which we haven't explored yet.
Ylaya Road has been paved in concrete for about 99% of the way. There was just a minor glitch close to a bridge in Montpellier (which was under construction) but apart from that, it was a smooth ride. Hopefully by the time you get there, the road is complete.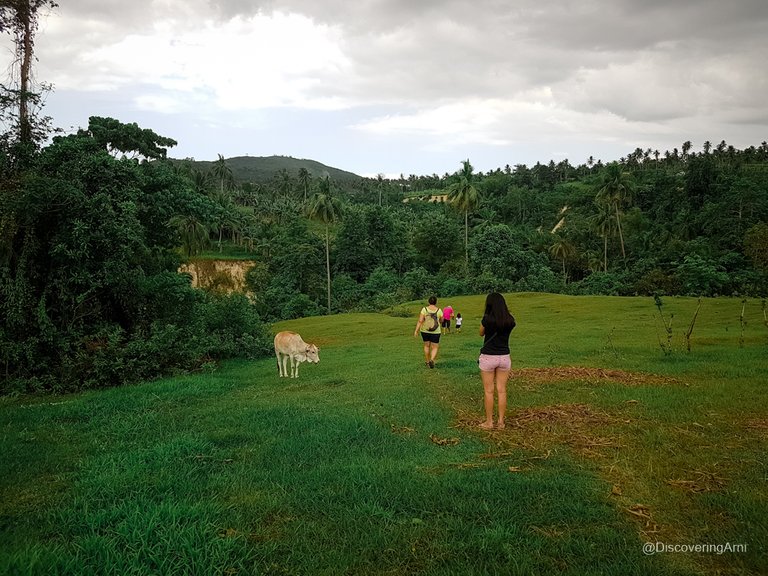 We were able to take our small car down the slope and parked it under a coconut tree.
Short Walk to Lusno Falls
The access to the falls that we took is situated in Barangay Anajao. Upon approaching, we found a signage indicating images of Lusno Falls and Maanghit Cave along the right side of the road. There's a steep descent before reaching the 'carabao spa' (Oh, that's not really the actual name. I just made it up.)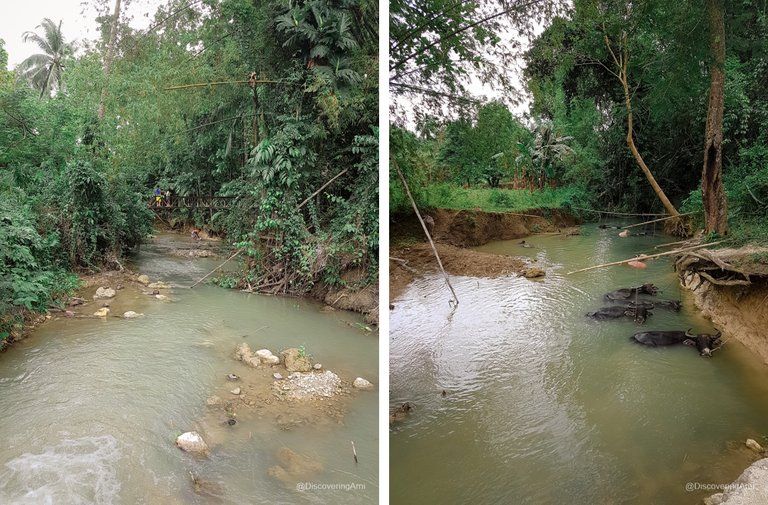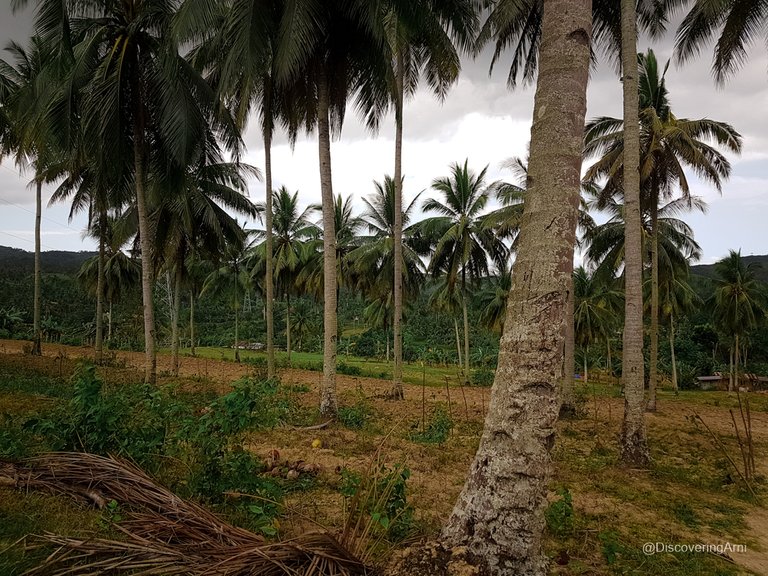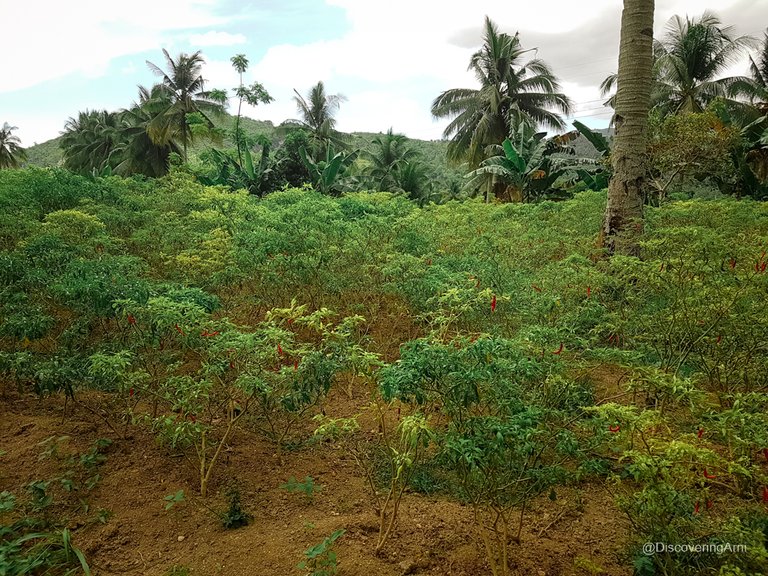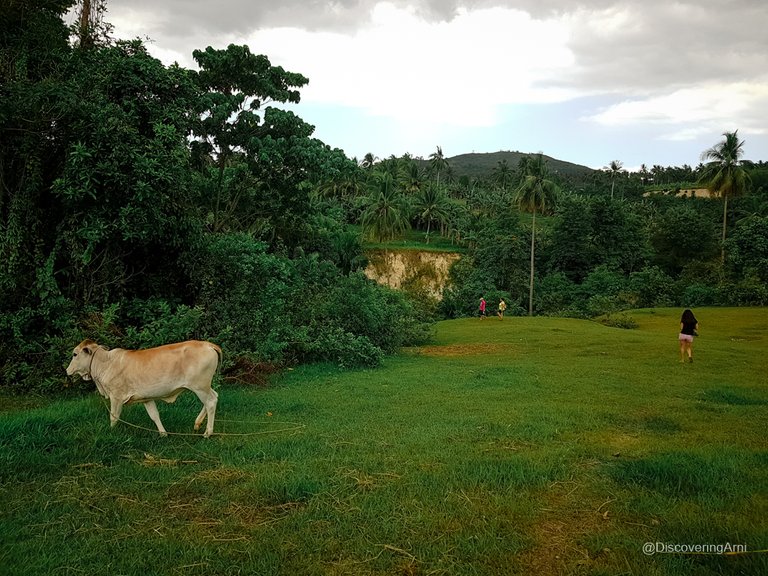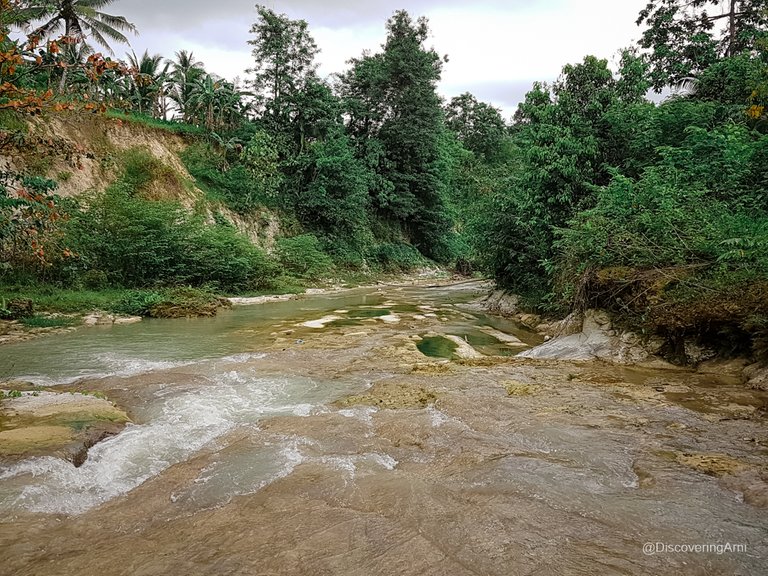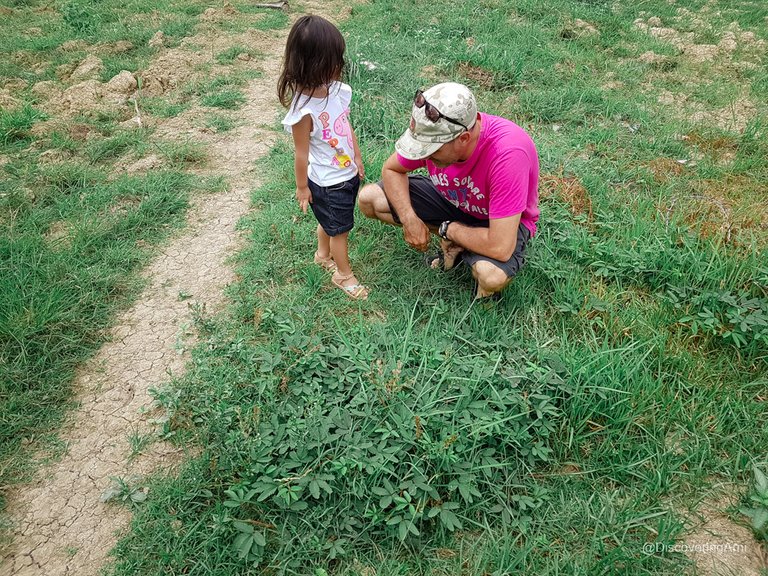 Showing our daughter the "Makakhiya Plant" (Mimosa Pudica) more popularly known as Shame Plant. She was amused to watch the leaves fold as soon as she touched them.
We came across kind folks passing by whom we asked for directions. Armed with their brief instructions, we found the hidden falls. It took us longer due to our curiosity as we passed vegetable gardens.
Easy-peasy trail. It's only a 5-minute hike to the falls.
We all couldn't resist swimming and taking a shower under the falls. My daughter had her fun in the water.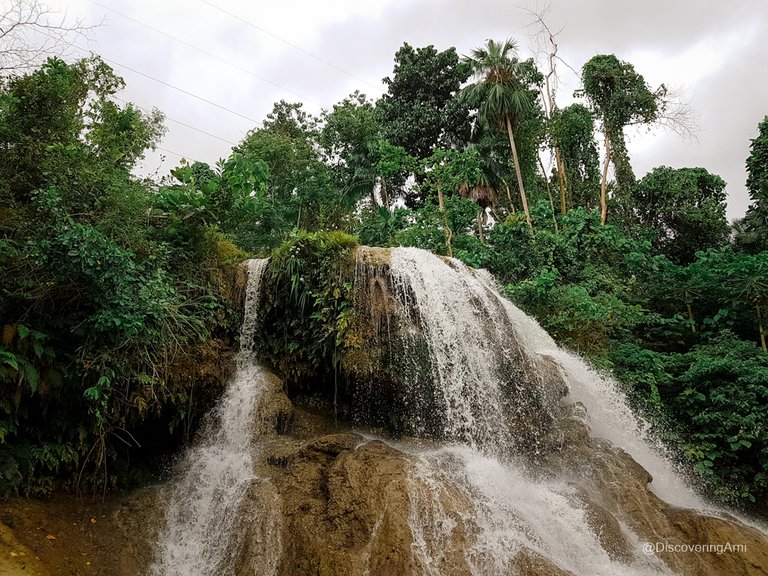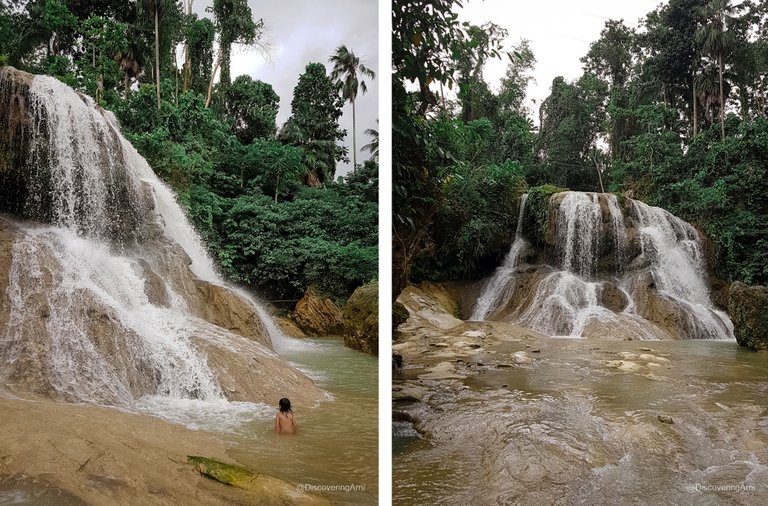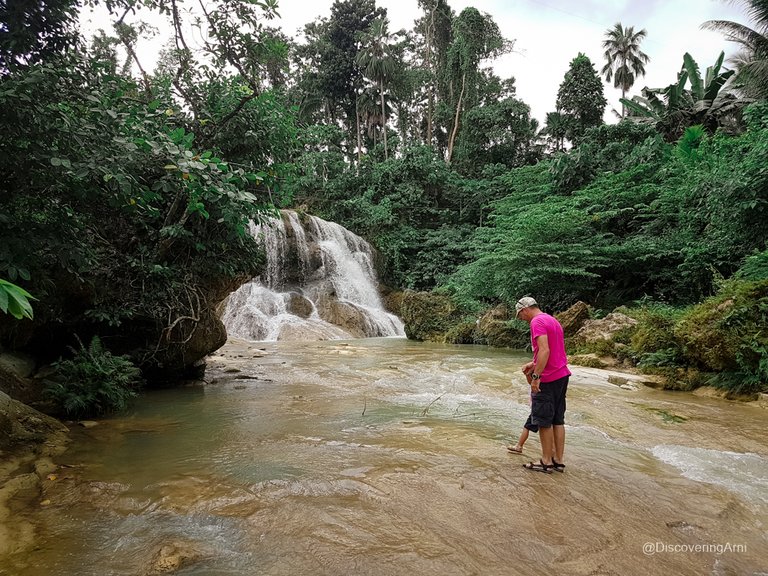 Only to realize later, that the water from the falls comes from the place where water buffaloes and pigs were soaked in earlier.
We did confirm it with the residents there, so yes that explains why the water had a distinct smell.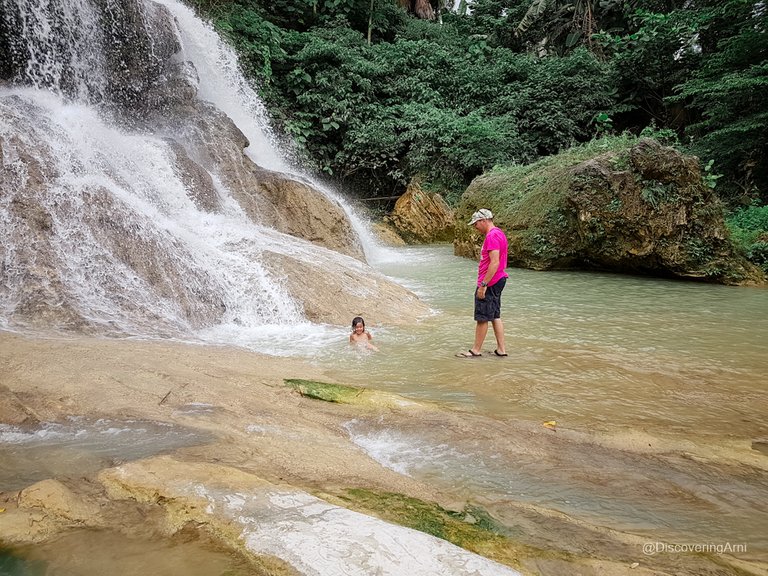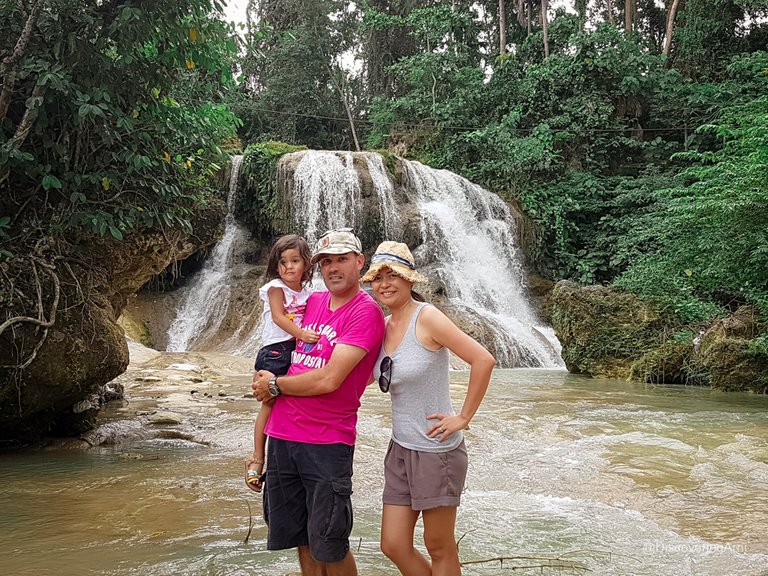 It may not be as grand and tall as the more popular waterfalls around but the lure of its anonymity and countryside charm was enough for me to say that it is worth dipping in anyway and would highly recommend!
Thank you for reading!
Inspired by my original post