Hello all, this post is gonna like travel blog as I came to hometown after a 7 months. Location of all the pictures belongs to Lakkavalli, Chikmagalur district, Karnataka state, India.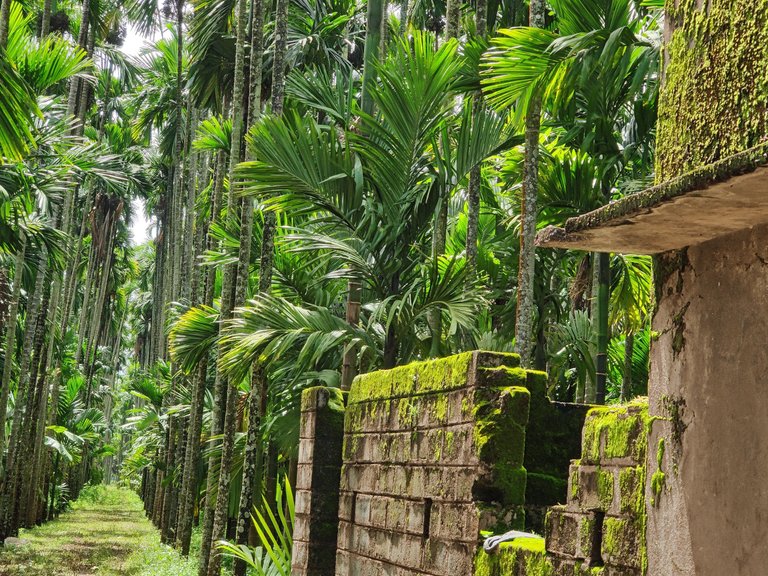 My life story was bit different my parents live with grandparents in lakkavalli which am narrating right now and I started my school studies from 3 rd grade to till now in Tirupur in my Aunt's house as my parents wished to make my studies and get job at our primary native Tirupur. As of their wish I completed my studies there and also got a job in Tirupur.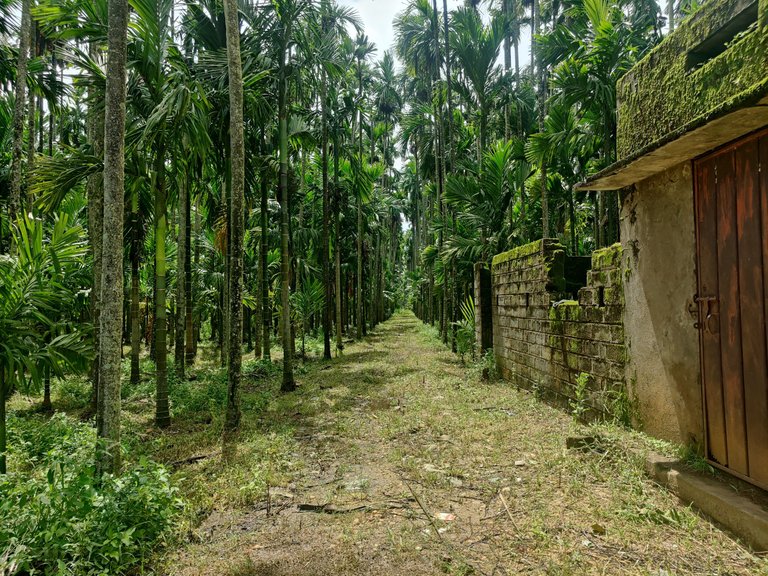 Haha! That's end of the story and let me tell you story how I came to this trip. Actually this week we have low orders in our company resulted minimal work load and my Granny didn't felt well. I used this opportunity to come here.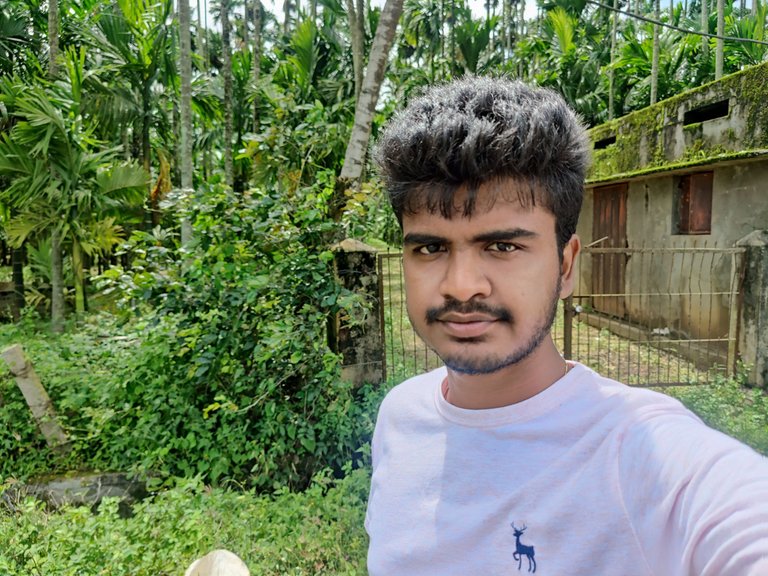 ☺️ It me
It was a perfect time to visit maland area as it was rainy season. I feel the huge difference between the rainy season in the Tirupur and Chikmagalur. Images in this blog explains everything.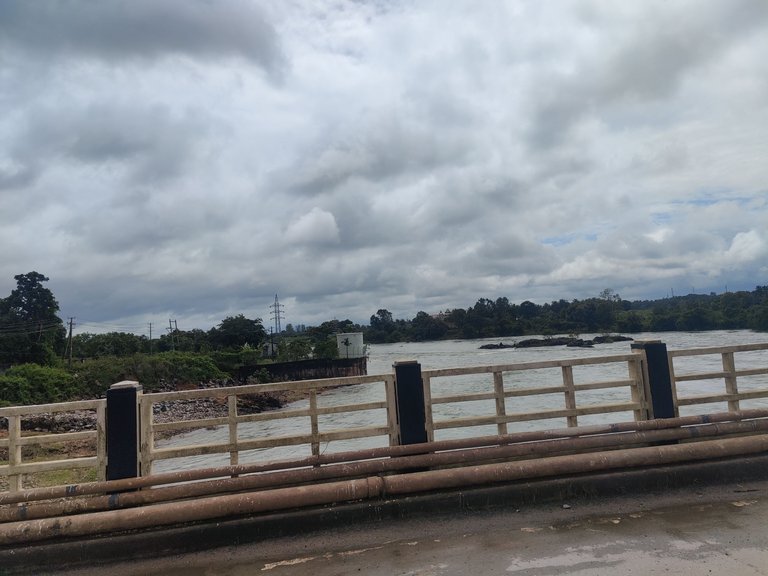 We have lot of good spot to visit nearby to my home notably Bhadra dam which is very near to my home and I have lots of good vibes of visiting it. Right now due to the adequate rainfall this year the dam got its maximum capacity of water and the doors of dam has been opened for 1 months.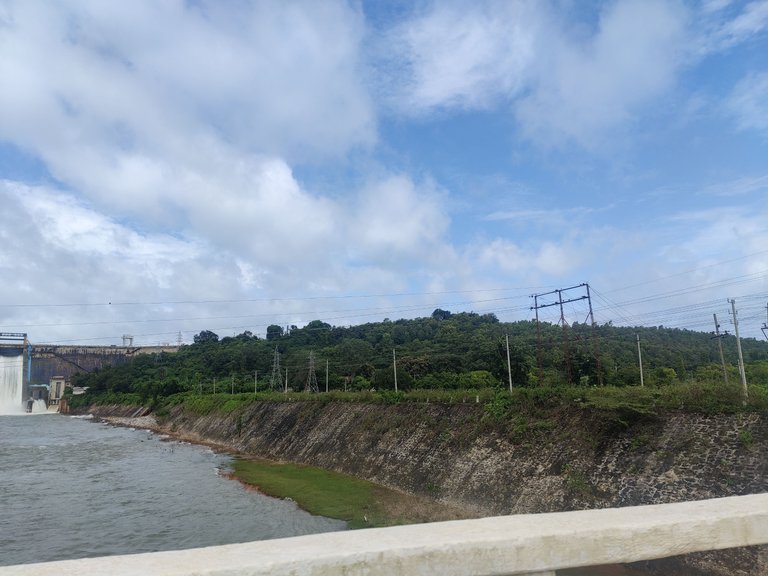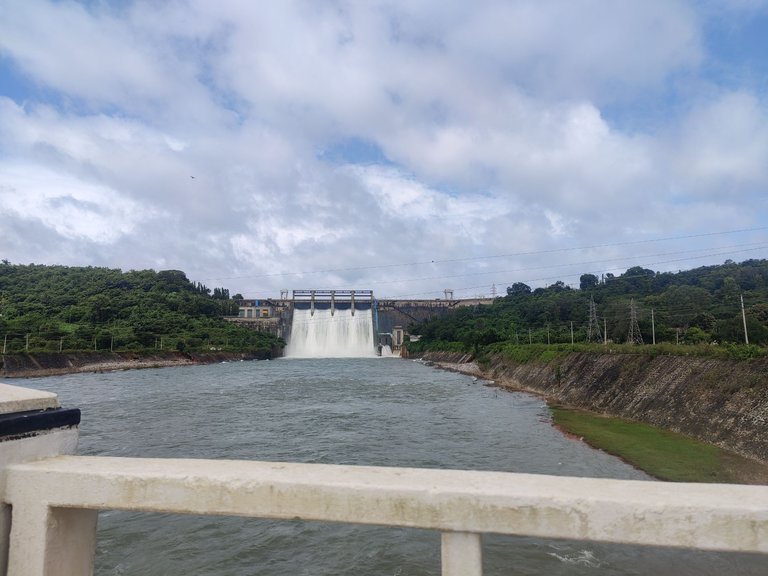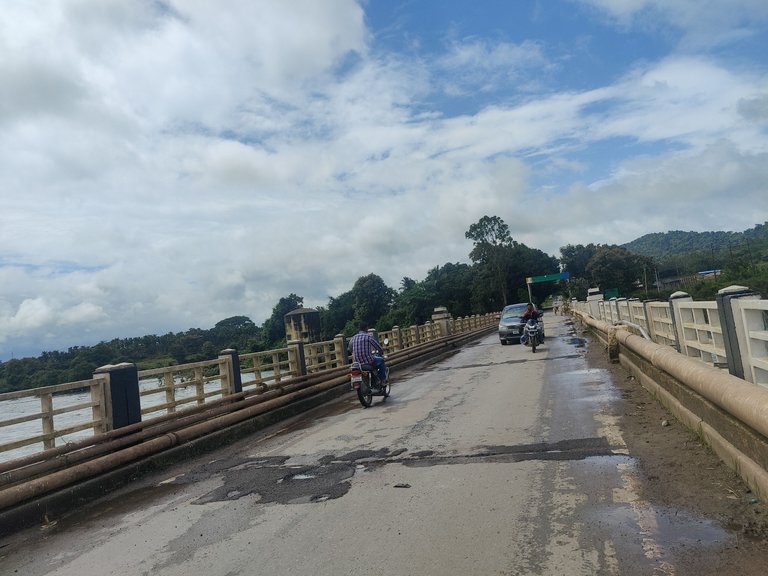 This Bhadra dam act as a borders between two districts Shimoga and Chikmagalur. There is no shortcut to cross this bridge we must have to use the bridge to move another district else we need to go around 35-40 kilometres to bypass this bridge which contains the dam view point.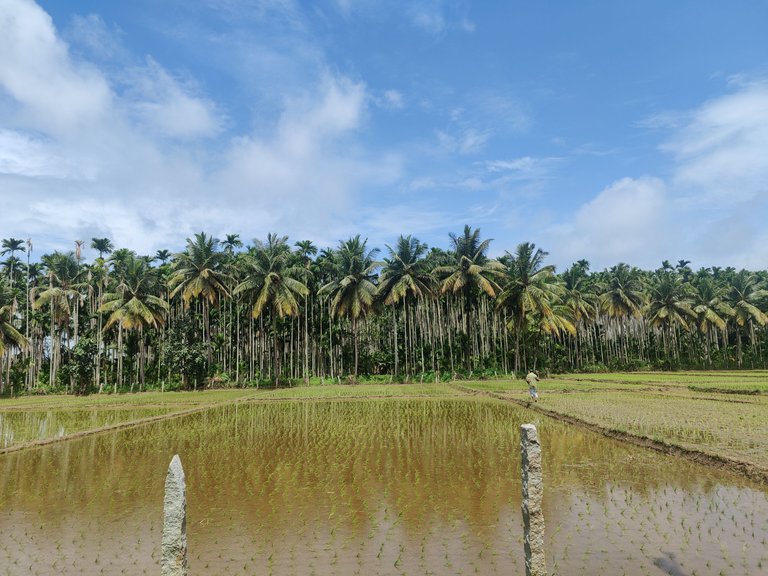 Luckily I got 2 hours of rain gap and sun started to show and it was the most needed climate for the people's right now because there are facing an rain for nearly 4 months as of now.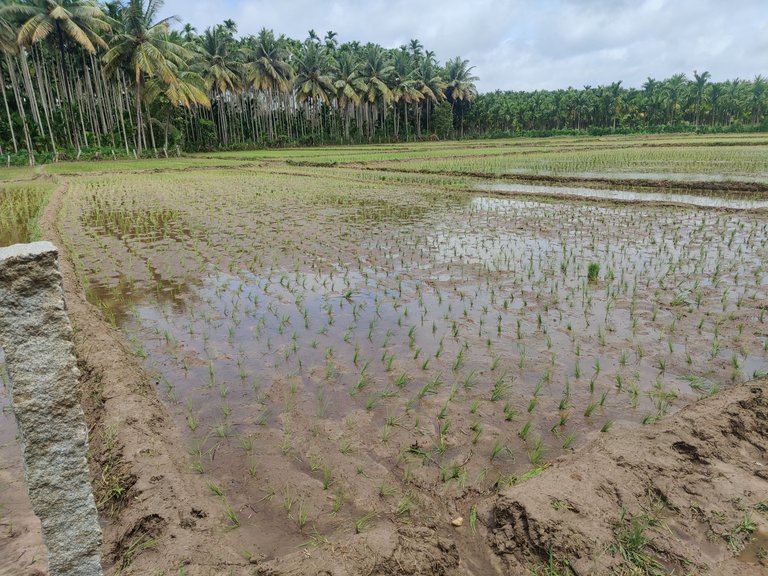 Here mostly of people's occupation was agriculture that resembles the beauty of the city. You can see the land is just sowed with the paddy grains very recently.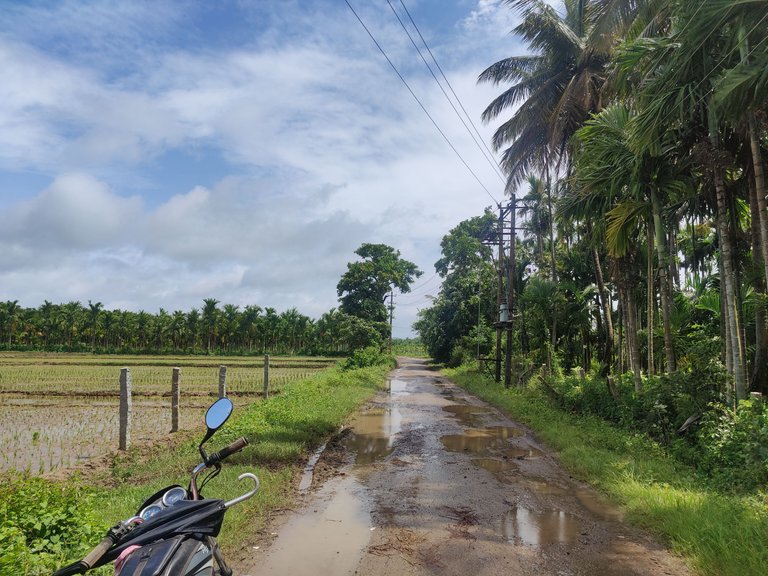 We are very careful in walking the roads or even in our house outer area as you can see how many days the lands or concrete is soaked in water due to rain formed some kind of algae making the less grip in land for vehicle tyres and our foots too.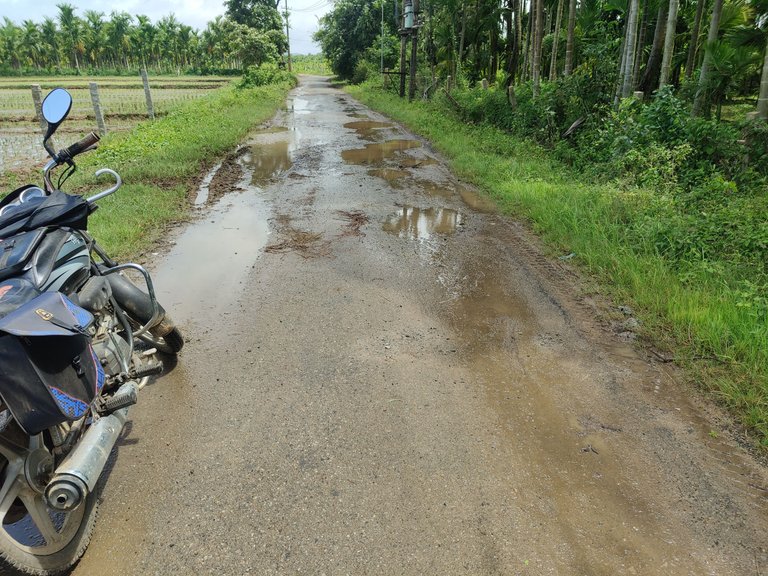 In agriculture here most of the people prefers areca nut and paddy cultivation as we have good climatic conditions and availability of workers to support the agriculture. And for areca nut farming we need to maintain the proper irrigation facilities also we should take care of avoiding excess water or shortage of water.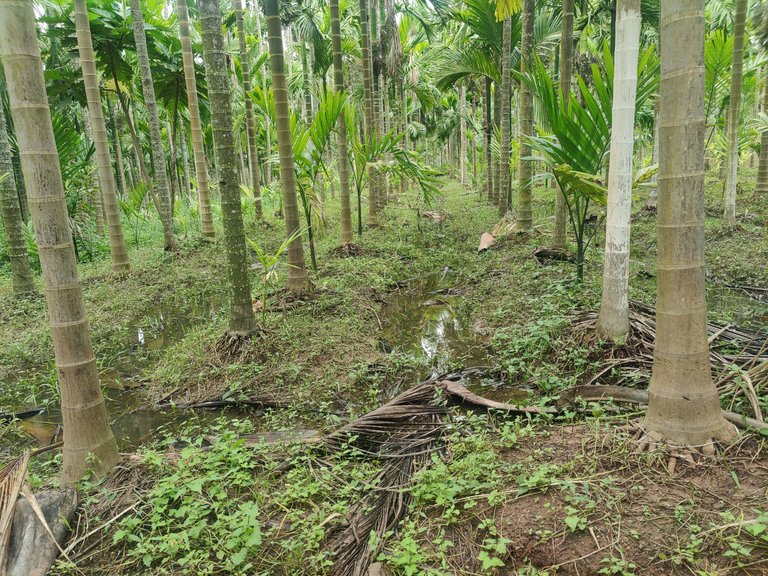 The below image is the road track of the local load pulling vehicle called Tiller. As we have 13 cattles we have to weed the unwanted plants and bring it to the cattle to feed them. It was huge human can't handle it but, tiller does that job very neatly.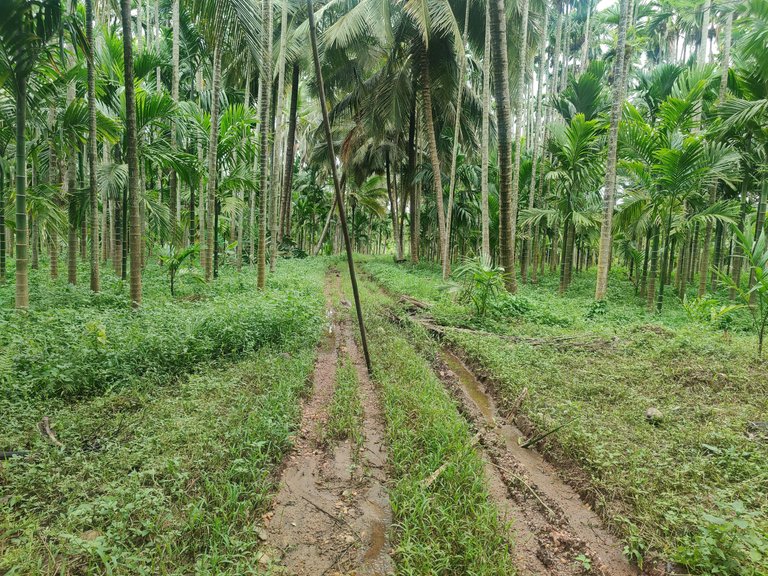 I was really felt very cold for the entire day and i requested my mom to prepare something spicy and hot as it was a good vibe for the rain climate.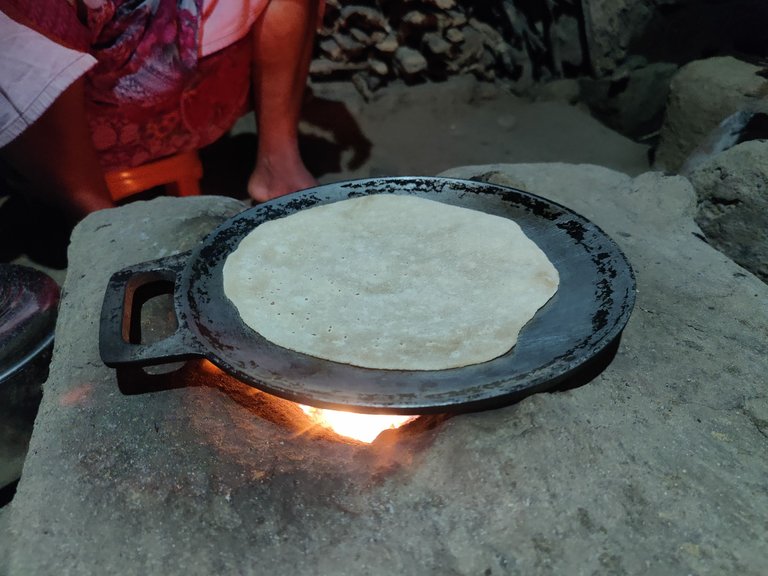 She prepared me a chapathi along with tomato gravy. I made myself warm with the help of wood fire which she kept to make chapathi. Words can't just express the exuberance picture does. Hope you enjoyed the blog.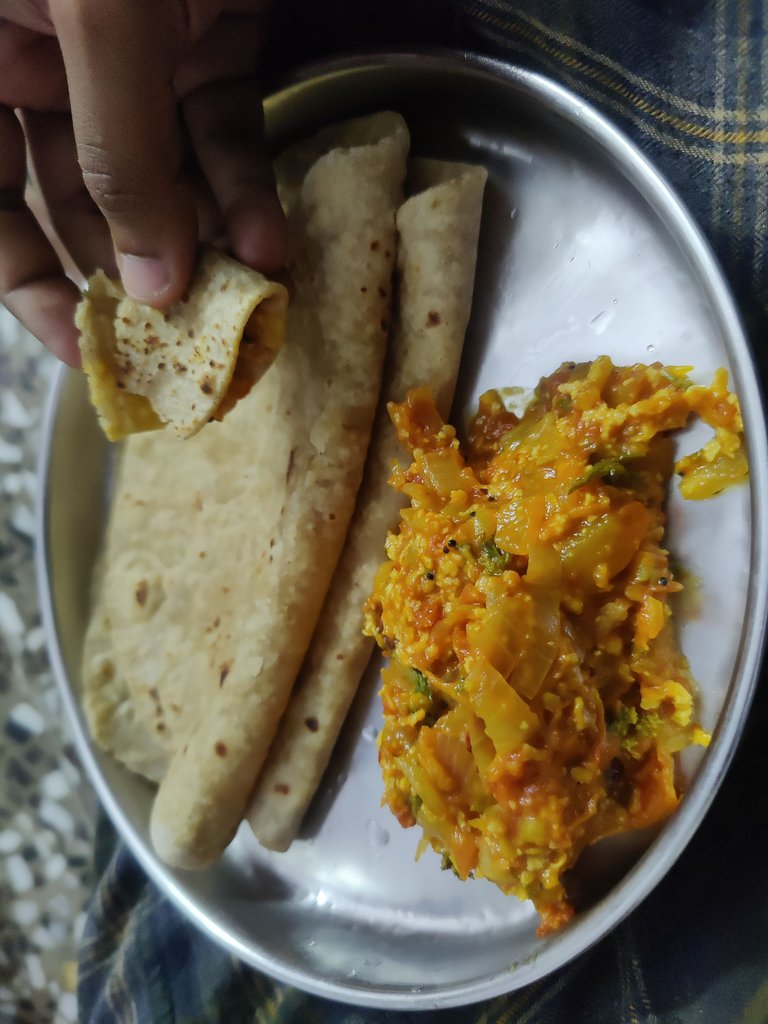 ---
You have a reach to the end of the blog. I would like to say heart full of thanks for investing your time in my blog up to here. If you have any doubts or any ideas please let me know in the comment section I will be happy to reply to every comment.
Note:- All the images used in this blog are originally captured by me @erode, if sourced somewhere will mention on the source page.
---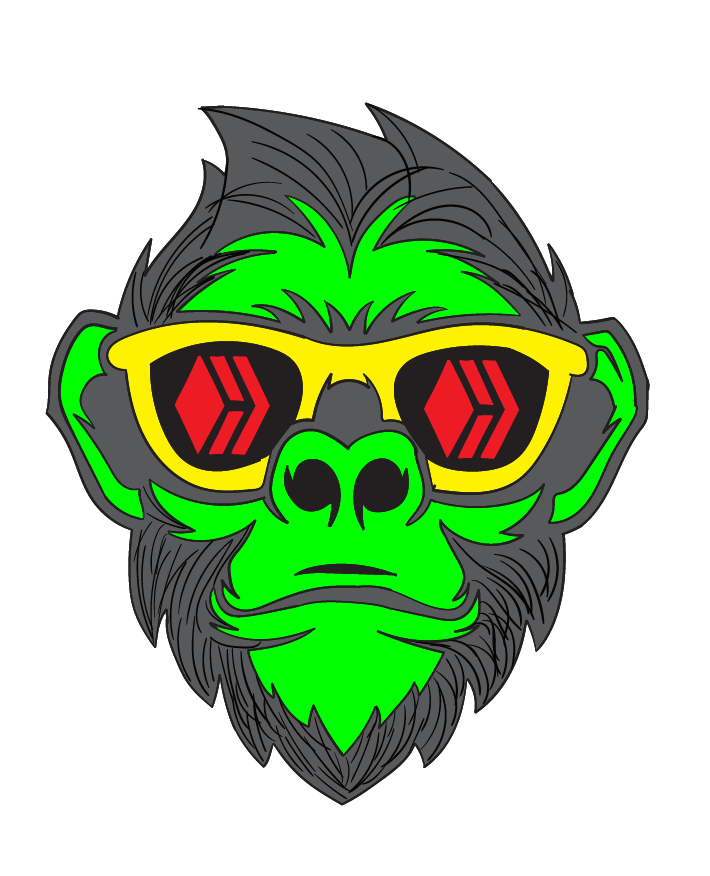 Erode is working as a Merchandiser in a Garment company in Tirupur. We are producing good quality T-shirts. And try to grasp the attention of the audience with good content like what I wrote 😂. Show your support through your upvotes and motivate me.
Thank you
---