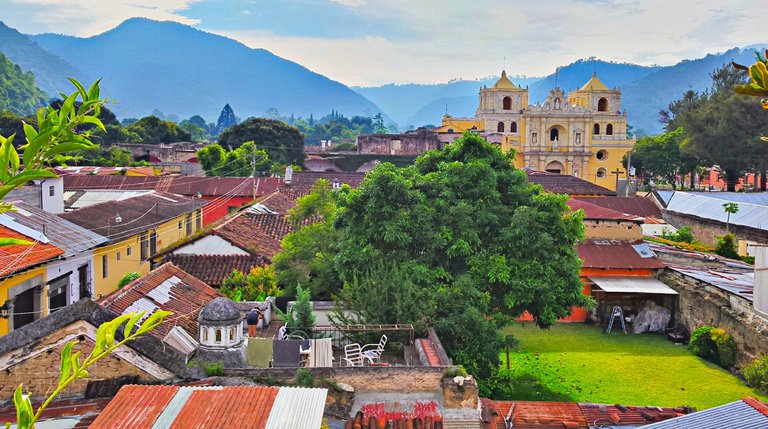 Antigua is a beautiful Spanish colonial city in Guatemala. It was my first stop in Latin America. I only spent one night here on my way to San Pedro La Laguna for a few months of Spanish classes.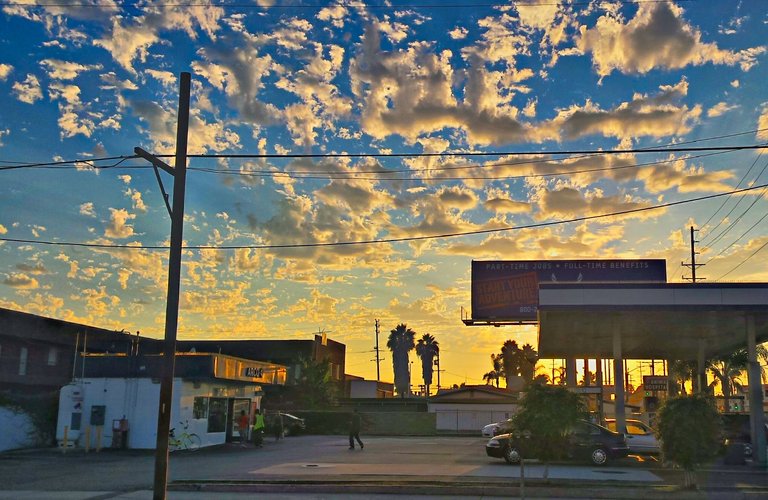 I had spent a few weeks in Southern California visiting family and friends. When I dropped off my rental car and headed to LAX, the sky was incredible! This sunset was one of the few nice parts of this journey. After leaving LAX, I had to spend the night in Florida and finish the journey the next day. I don't recall if I slept in the airport or if I got a hotel room.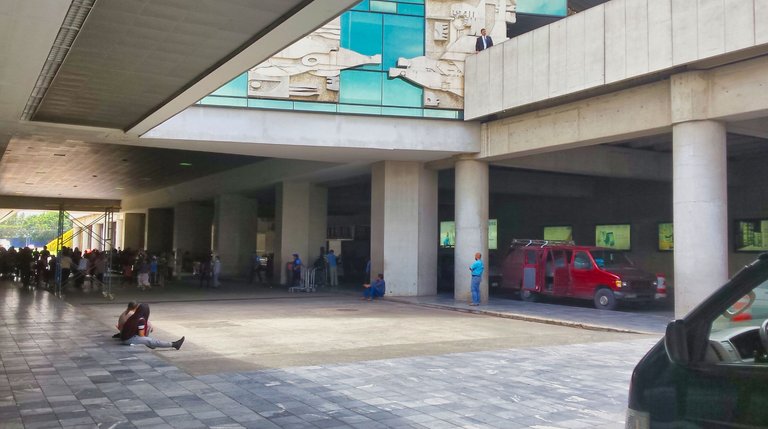 Eventually I made it to the airport in Guatemala and found transportation to Antigua.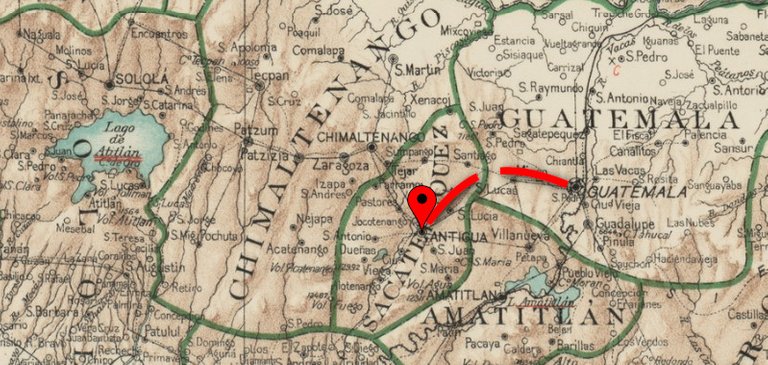 Antigua is fairly close to Guatemala City and it seemed like a better place to stay than the big city.
---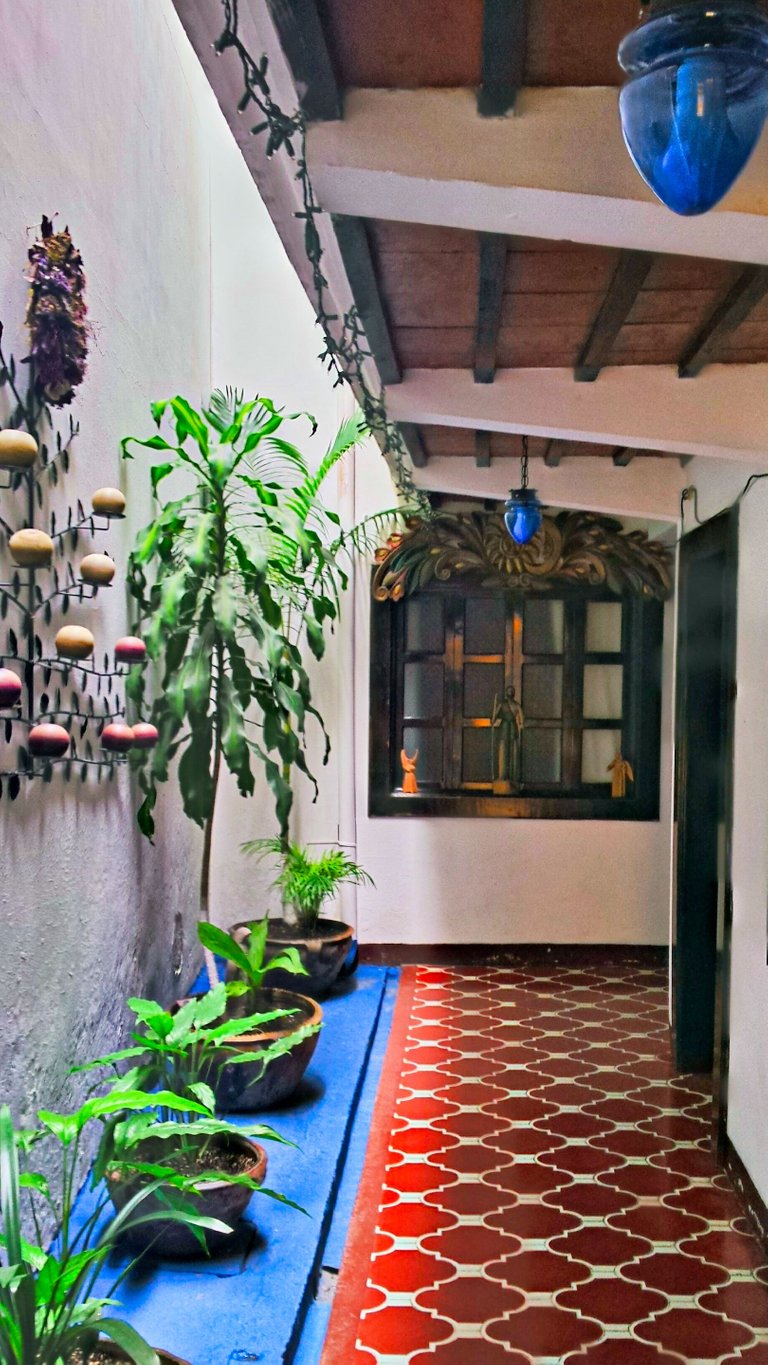 Soon after arriving to the city, I found a room at Casa Cristina. It's a beautiful place with comfortable rooms.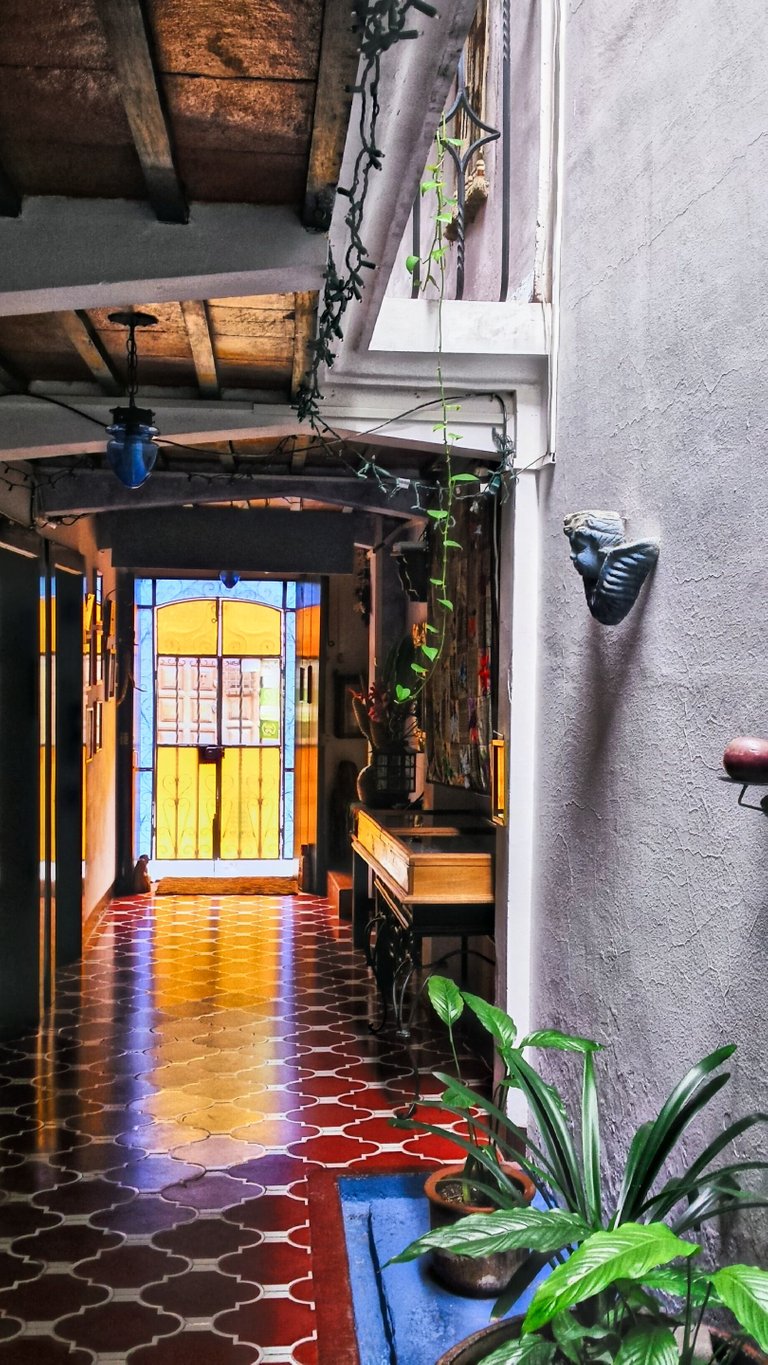 The hotel is in the middle of the downtown area and it was a short walk to do some exploring.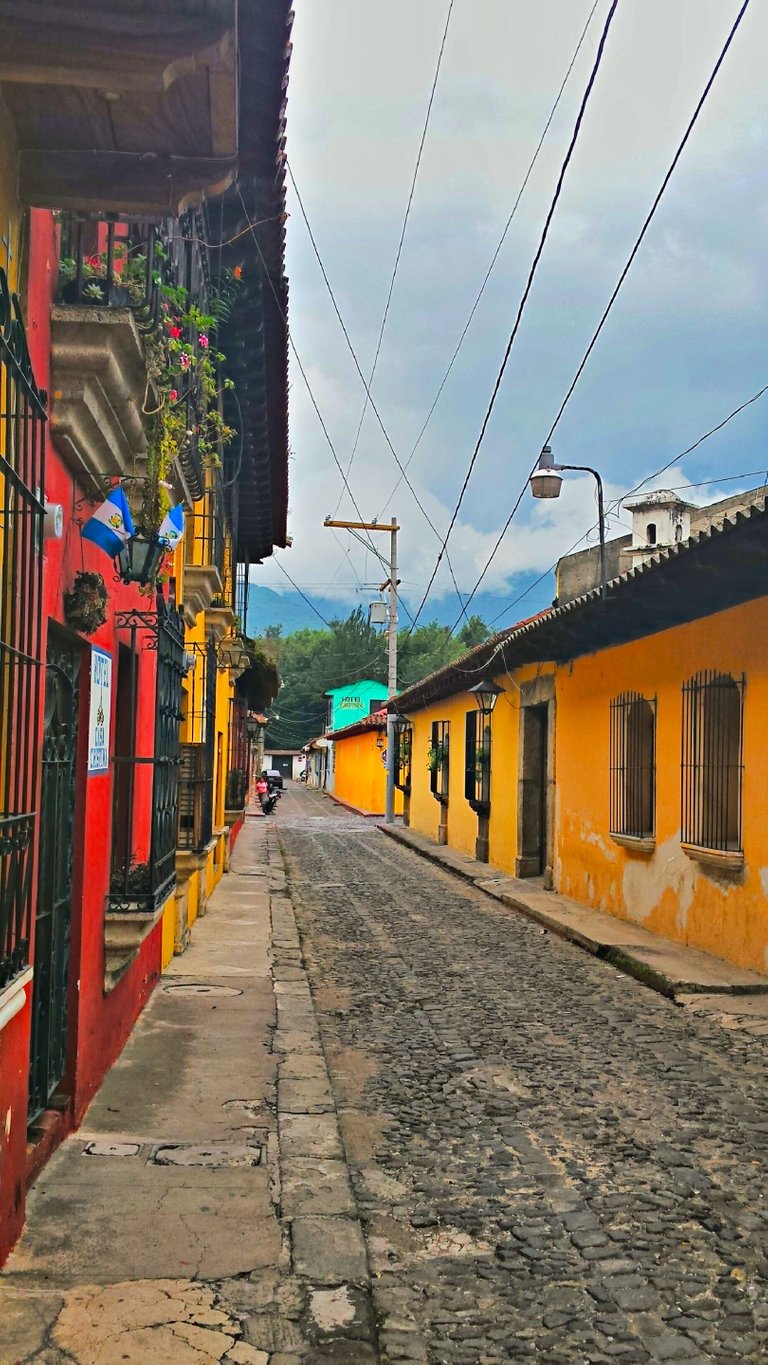 The streets have a cool Spanish style that would be fairly common in Latin America. It was all new to me and I loved it!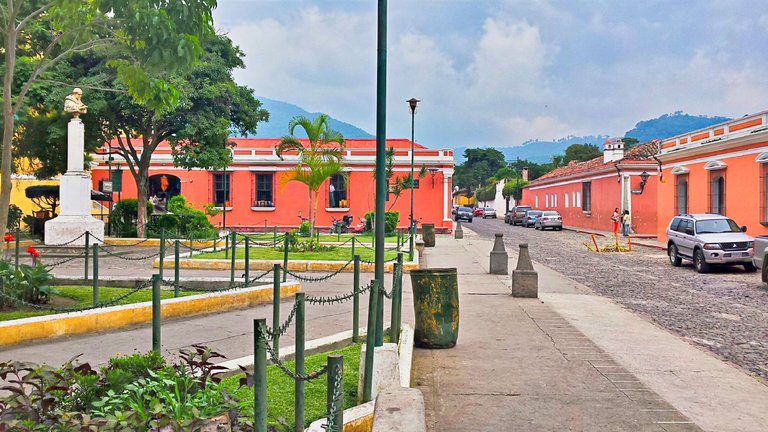 Even though Antigua used to be the Capital city of Guatemala, it still had a small-town vibe to it. The little plazas and parks were really cool to see.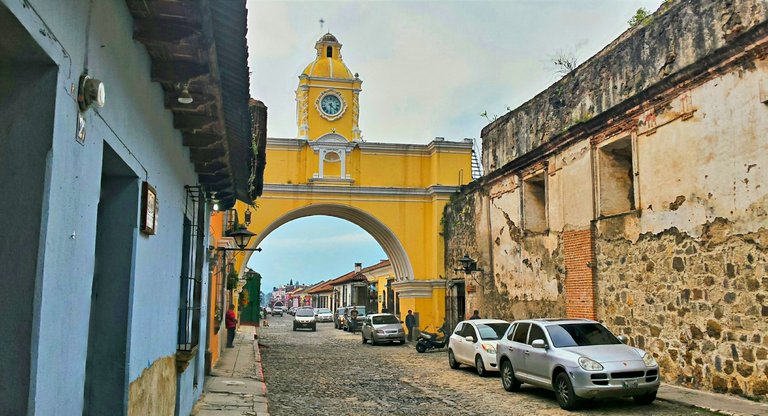 I didn't have anything planned, as usual. So I just wandered around and took photos. I also stopped at a restaurant and had some food and beer.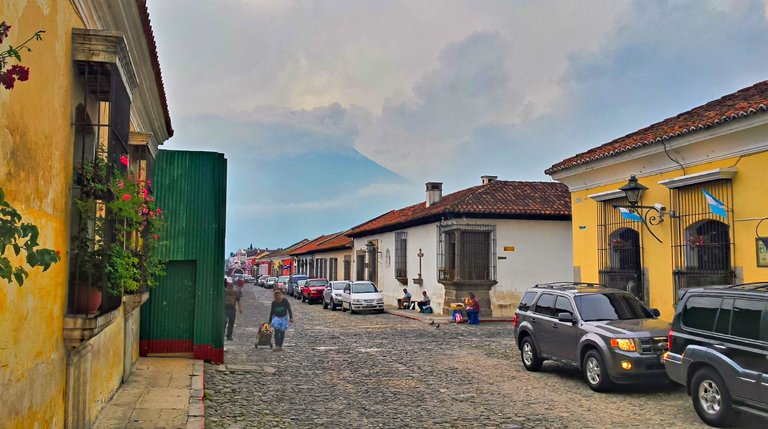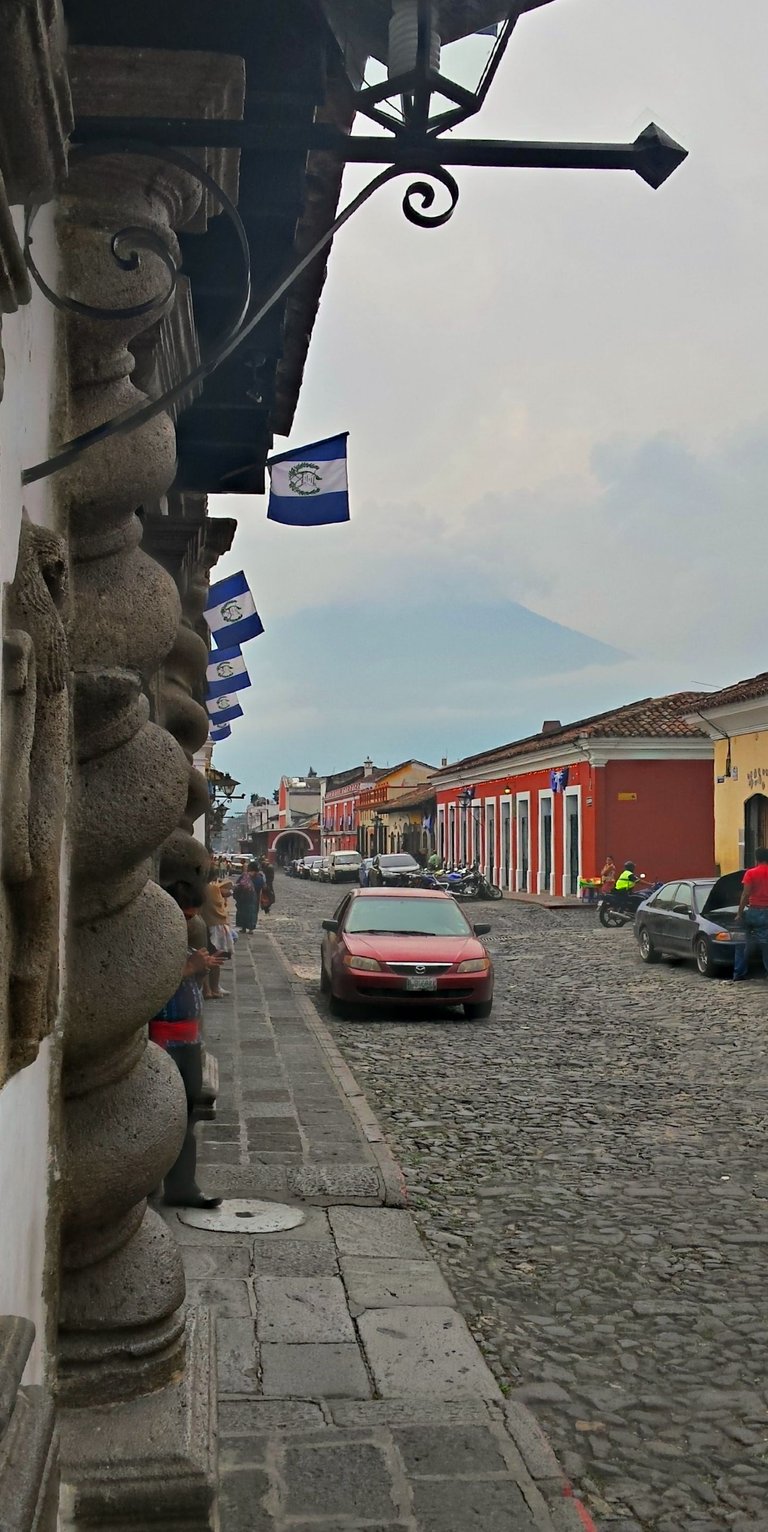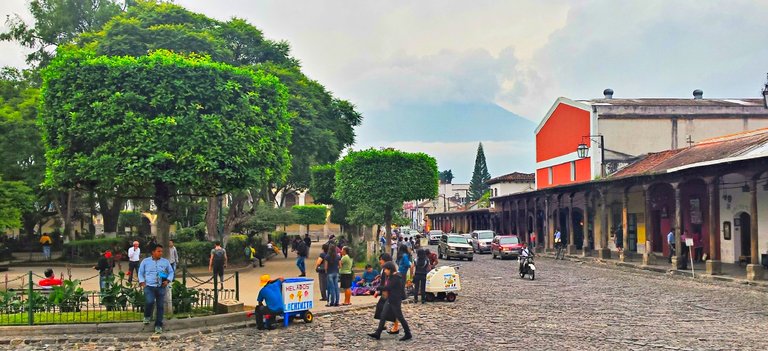 I don't really have any stories from this city. It was just a pretty place that I enjoyed visiting. It felt like a good starting point for my time in Latin America.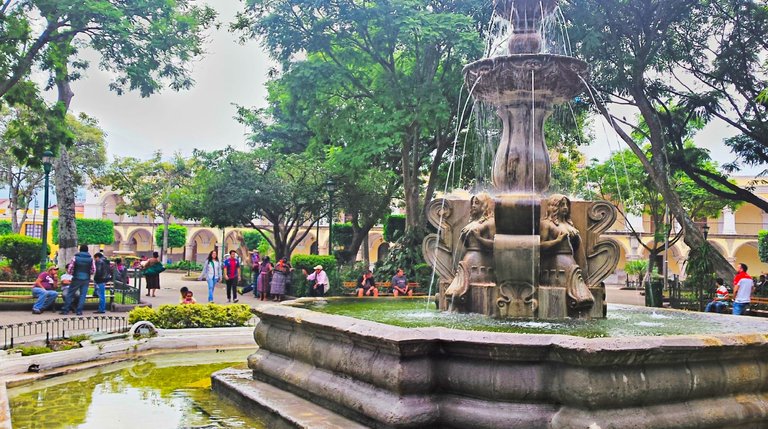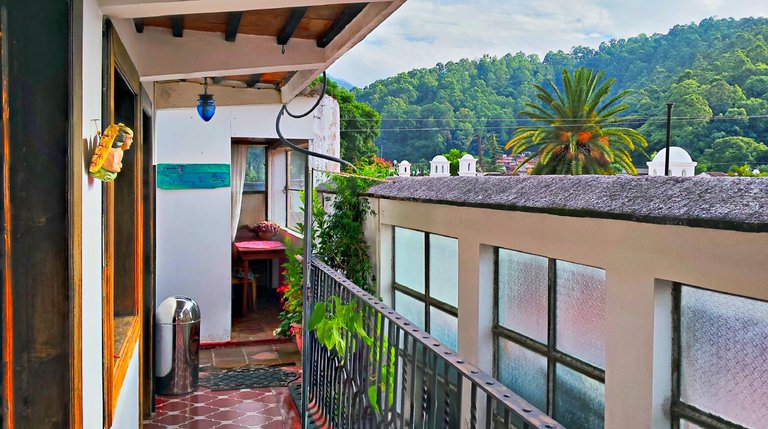 Back at my hotel they had a little common room in the back yard.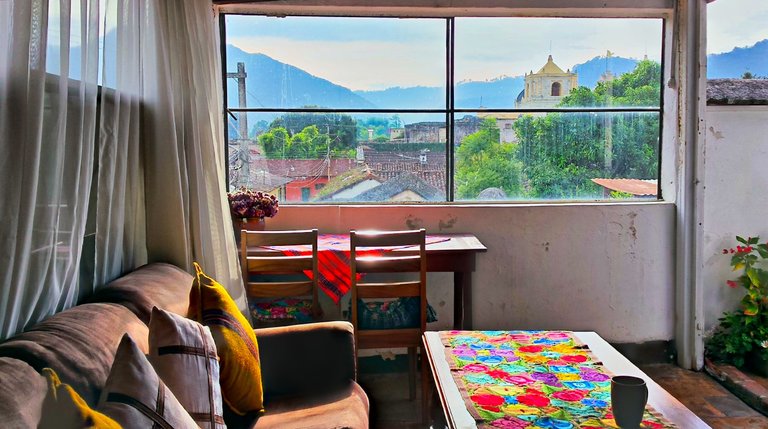 It was a cool little chillout spot with nice views.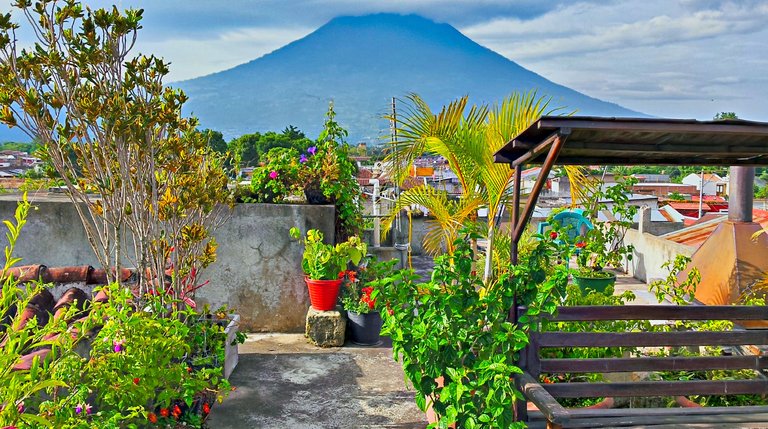 The garden was charming and full of unfamiliar plants.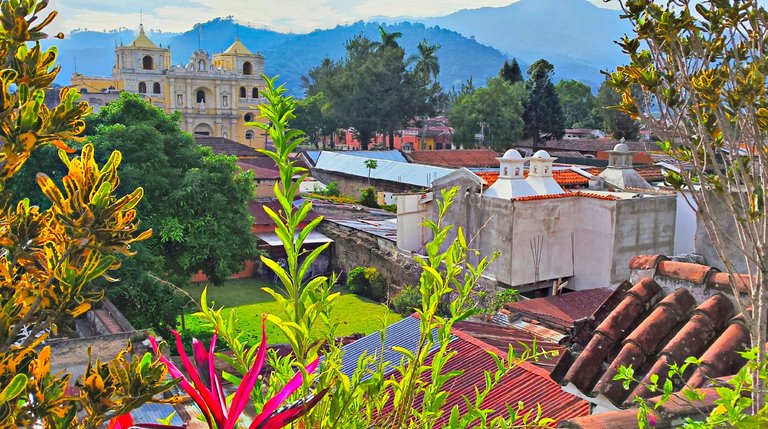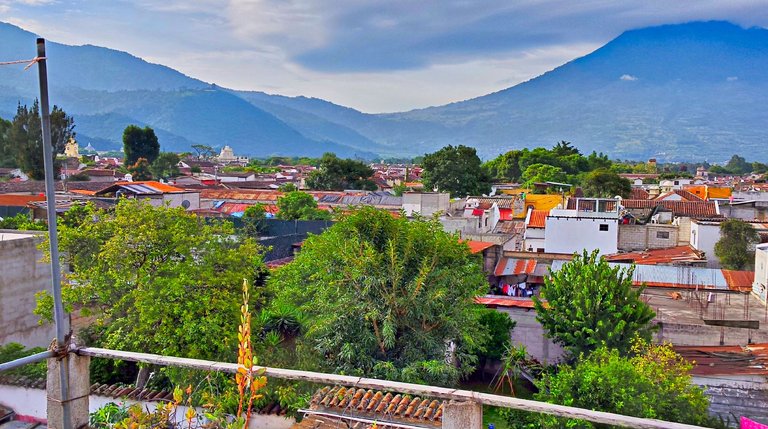 After getting some photos, I turned in for the night. The next day I would take a bus to San Pedro La Laguna.
If you've been following my posts, you might have wondered where I was for the past few weeks. At 100 posts in this series, I thought it was a good place to take a break. With my full-time job, it started to get burdensome to keep posting almost daily. I also went on a family vacation to Hawaii. I'll probably make a post about it in the future.
Anyways, I hope to maintain a decent rate of posting and finish up this series in a few weeks. Even though I spent the same amount of time in South America as I did in South East Asia, I didn't visit nearly as many places. In South America (and North America where Guatemala is) I tried to do more living in places as opposed to visiting lots of different places. Since this series is about places and not time, I should be able to get through this part of my trip pretty quickly.
I hope you'll stick with me as I journey though Latin America!