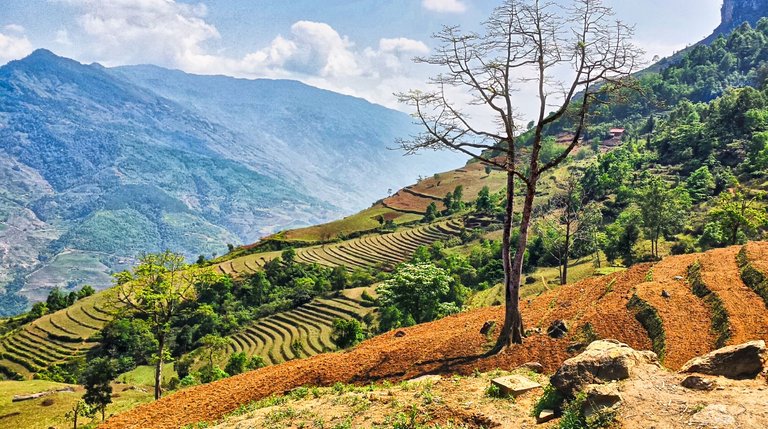 Coc Pai is a small town that is a stone's throw away from the border with China. The city has a little market area and a friendly restaurant that serves BBQ meats and hotdogs. I thought it was a major improvement over Sapa.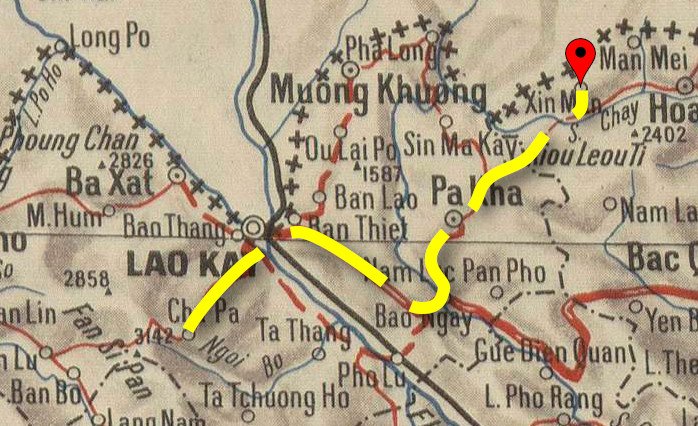 The ride to Coc Pai was my most difficult day of riding in any country. I don't usually show more than one map, but hopefully it will help illustrate a point.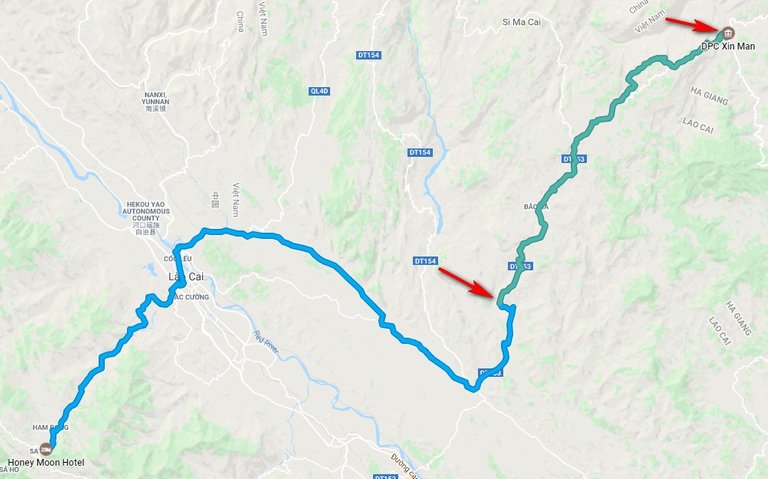 Do you see how the route line changes color from blue to greenish? Google thinks I was cycling for that section of the route. You see, Google is stupid as hell and should never be trusted. I trusted Google to guide me to Coc Pai, and it took me on the worst road I've ever been on. The road was so bumpy, I had to stay in first gear for several hours otherwise my bike would have shaken apart.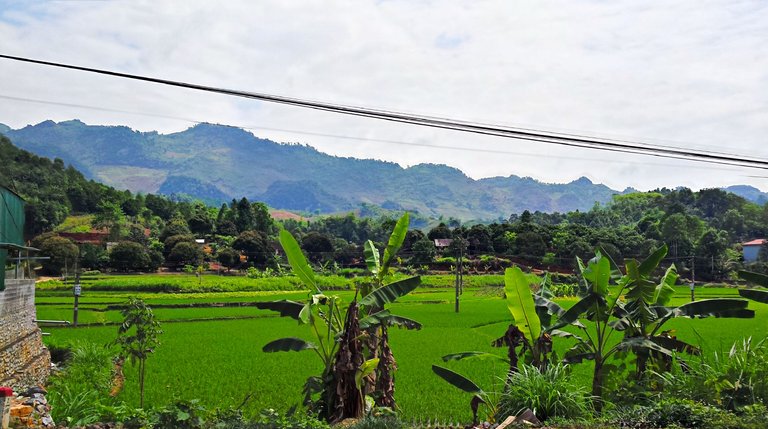 The weather had been foggy for 2 days straight while I was at Sapa. As soon as I left, the weather cleared up and got pretty warm. The land looked awesome.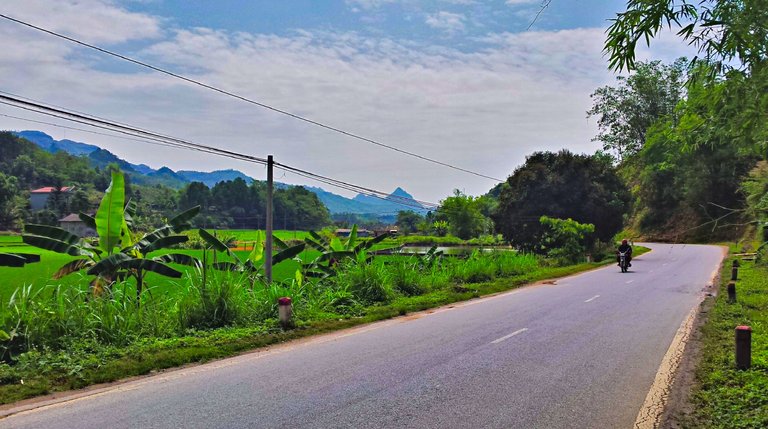 From Sapa I descended into a valley then climbed up a mountain to get to Coc Pai.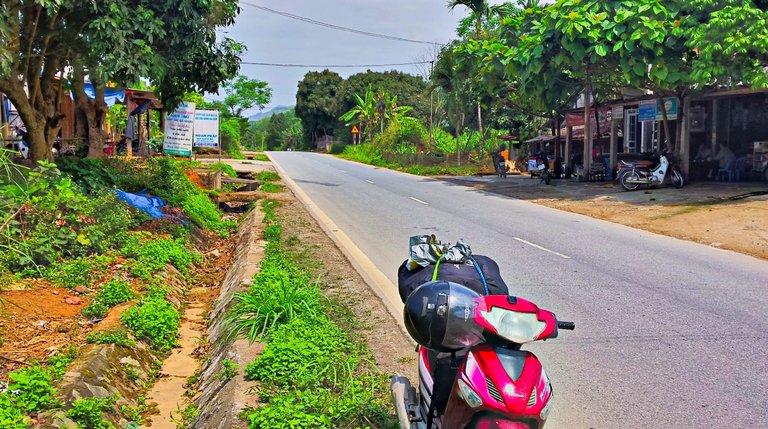 For the first half of the day's ride, the route was nice and enjoyable.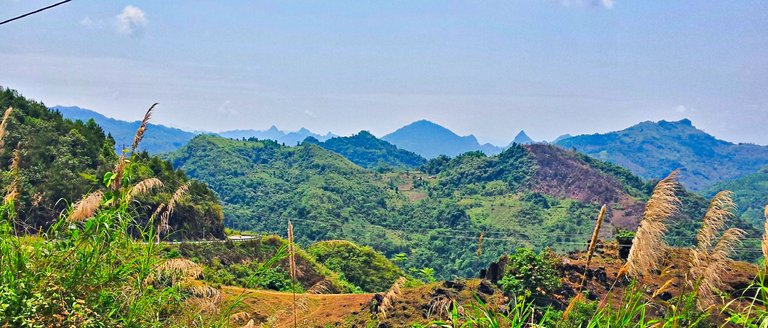 Soon I was climbing into the mountains.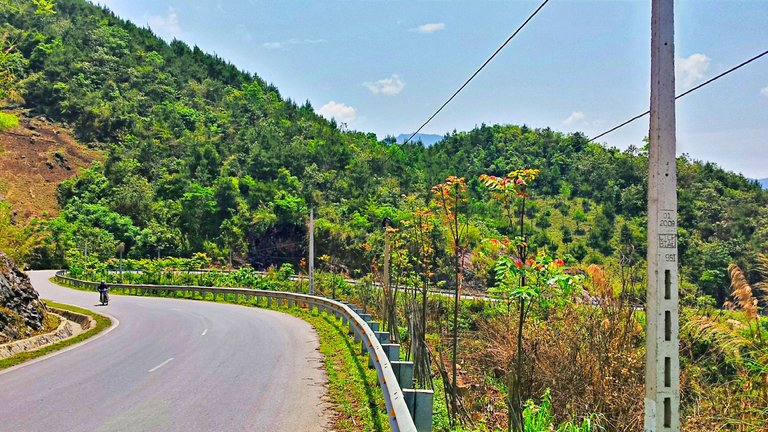 The roads were great and I thought I would get into town super early.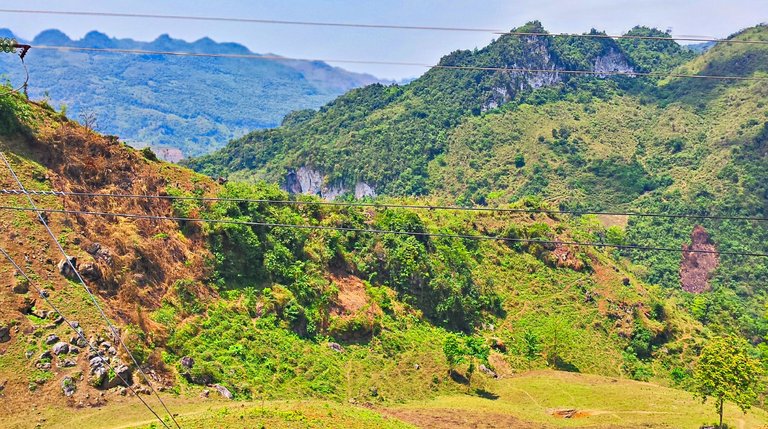 The mountains in the distance were stunning.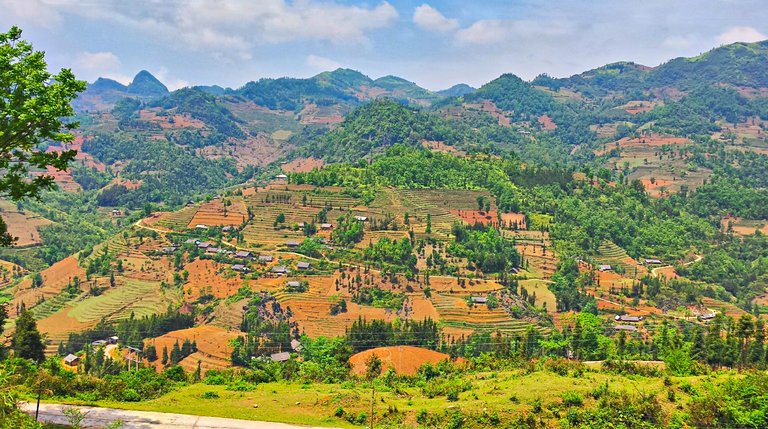 The views were awesome. I was having a great day with the clear weather and incredible landscape.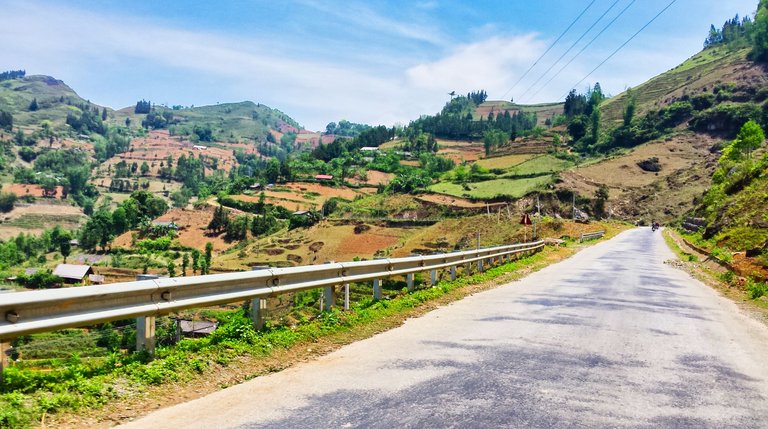 The road started to get a little worse in quality, but it wasn't concerning. I'd been on roads way worse than this.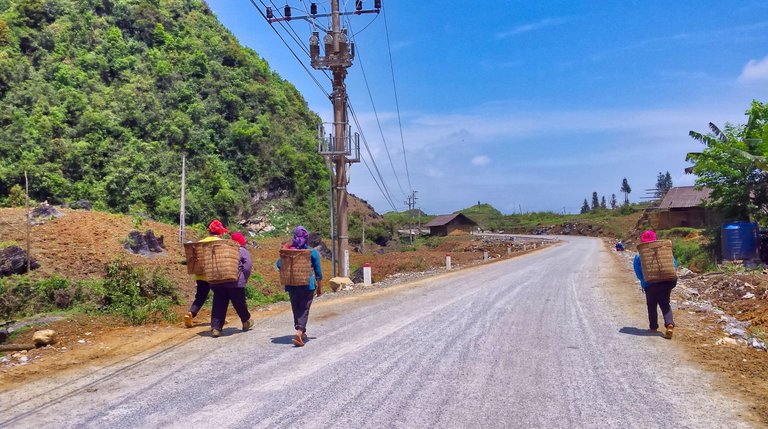 The roads alternated between paved and unpaved, but I still wasn't concerned. This was fairly common on my ride.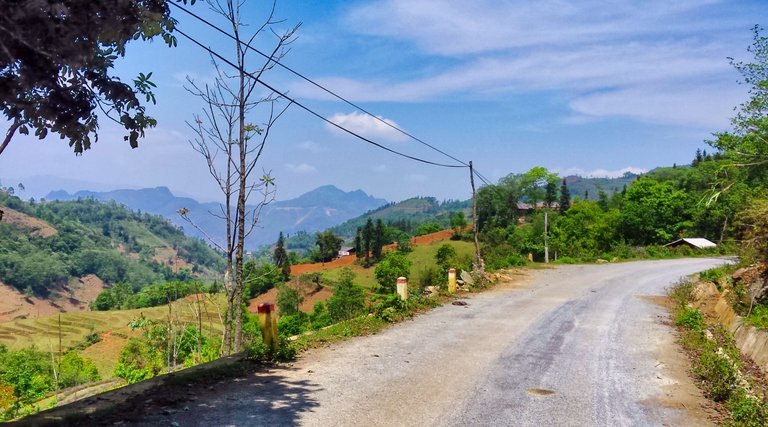 Then I drove through a small town and the road really took a turn for the worse. At the end of the town the road seemed to end but Google said to keep going, so I kept going.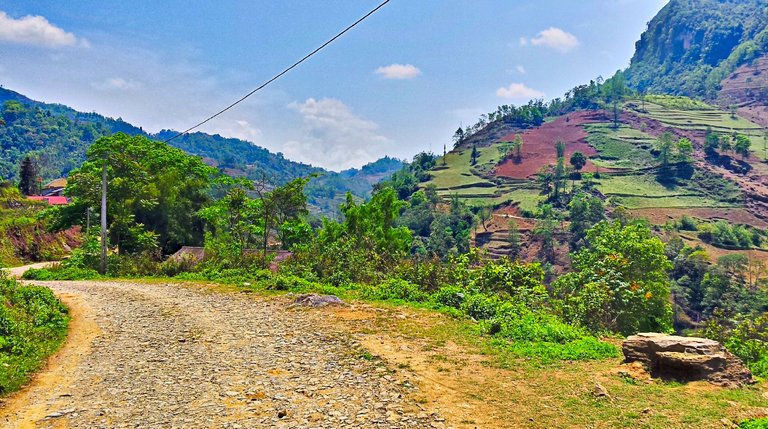 Then I was on this path for a few hours. The rocks were so big that it was shaking my bike and I thought it would break apart if I had any speed at all. So I kept the bike in first gear and slowly made my way down this path.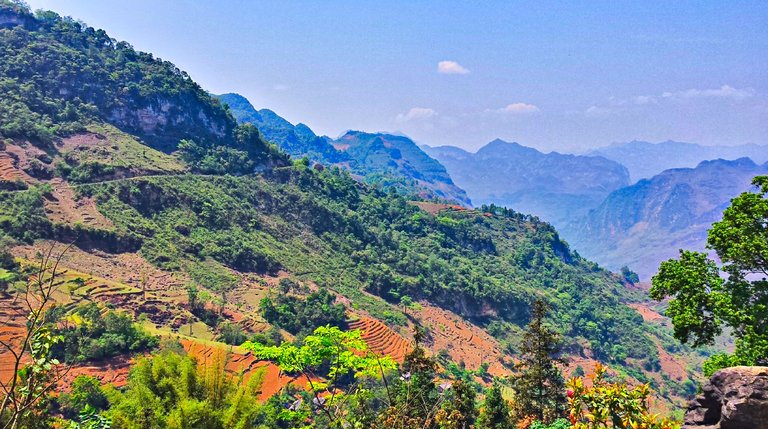 The path hung onto the edge of the mountain and it seemed to go on for ever.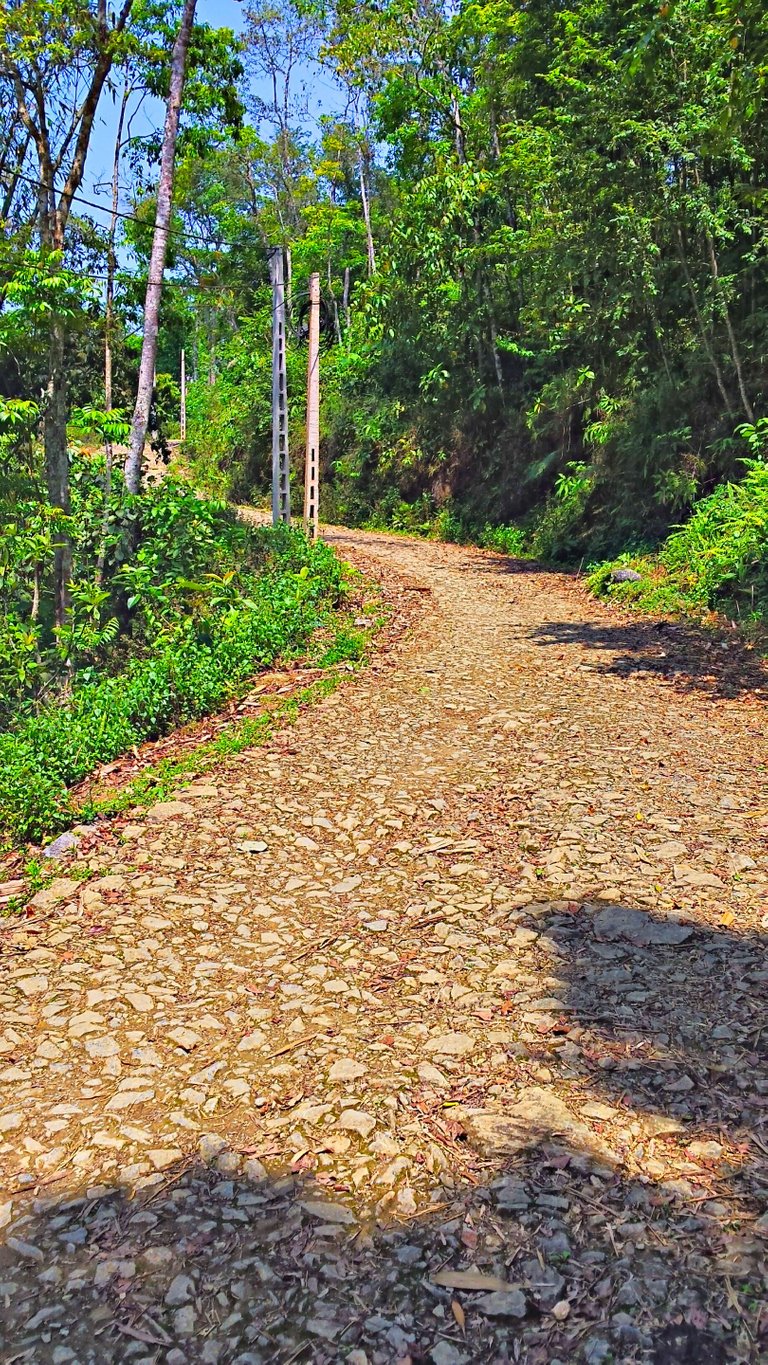 I took a lot of breaks and did a lot of poking and swiping at my phone. Where the hell had Google taken me? There was nothing here and I couldn't go faster than 5-10 kilometers per hour.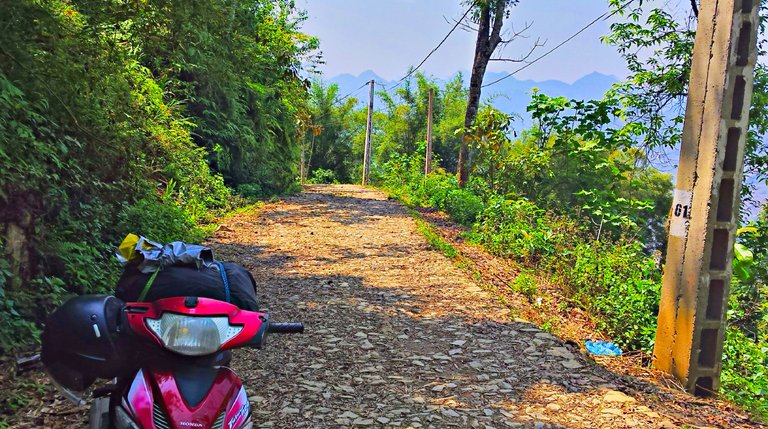 At one point I was stopped in the road and two locals on a scooter approached from the direction that I had come from. One of them handed me my rain poncho that you can see strapped on my backpack. It had shaken loose and they picked it up and returned it to me. Pretty nice of them!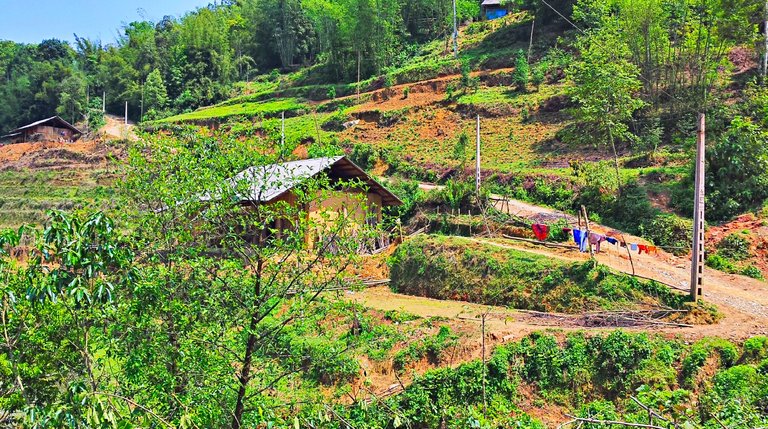 There were a few homes and communities scattered along the road. So I wasn't too worried about accidently ending up in China or starving to death.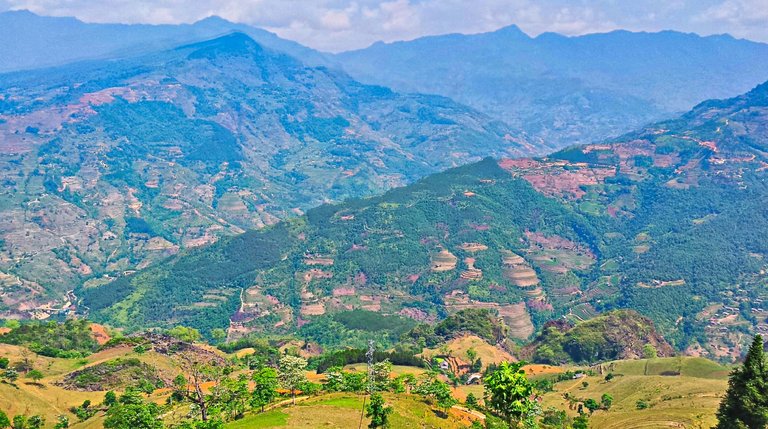 What really concerned me was the paths that I could see on the mountain across the valley from me. I was really afraid that Google was planning on sending me way over there.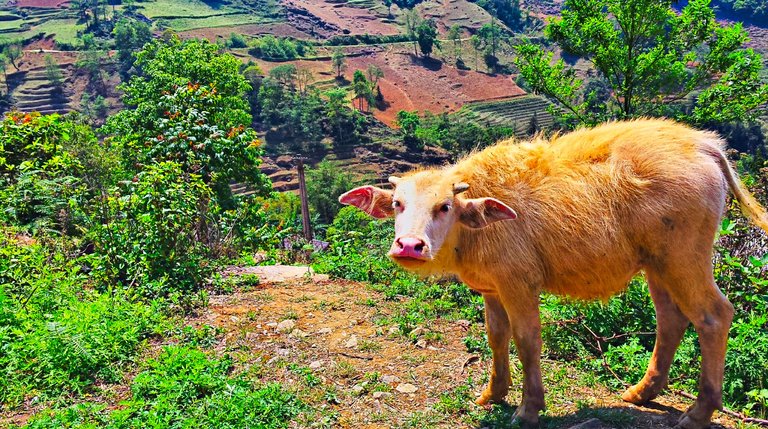 OK, enough complaining about the road condition. It was a really rough road, but it also had the most impressive views that I've ever seen. I also met this friendly little guy on the road.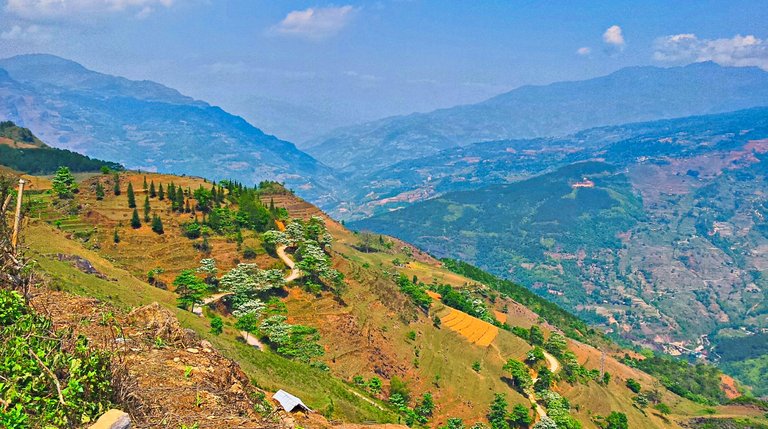 I had started this trip looking for adventure, and now I had some. It was absolutely beautiful on the side of that mountain.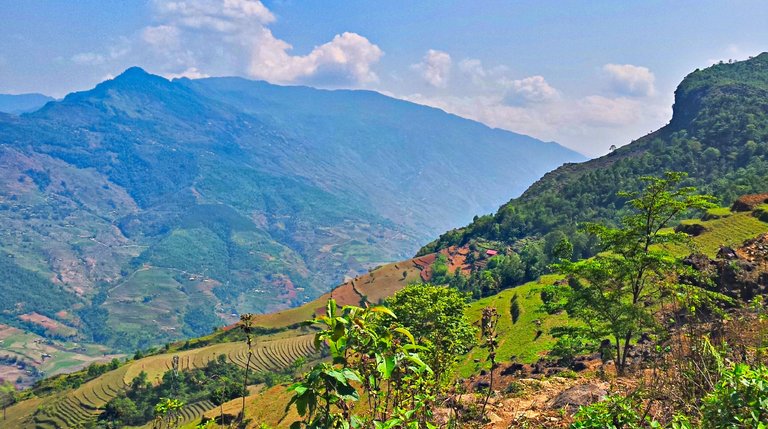 I'm pretty sure the mountain in distance is China.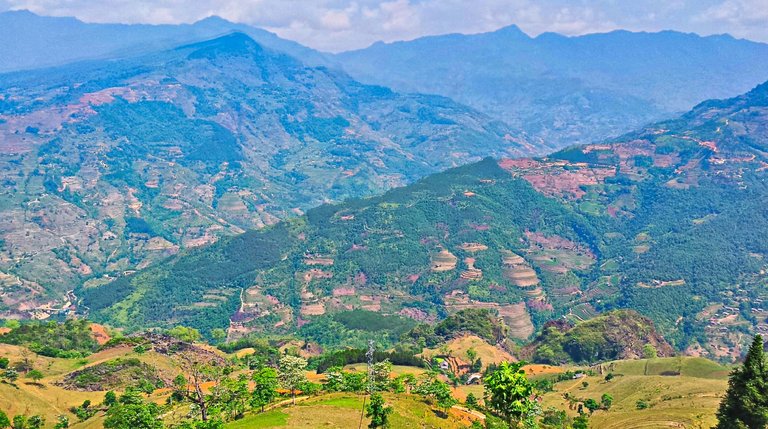 You can't see it in my photos, but in the valley was a good sized river that I kept getting glimpses of.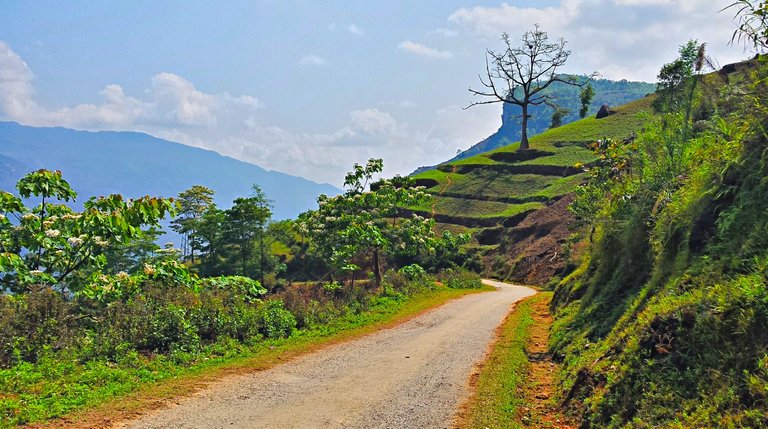 I had been afraid that I would be stuck on that path after dark. I had no idea how much further I would have to go. That was the most worrying part of the whole ordeal. If I had known it would only be 2 hours, I would have been less worried. Eventually the road smoothed out.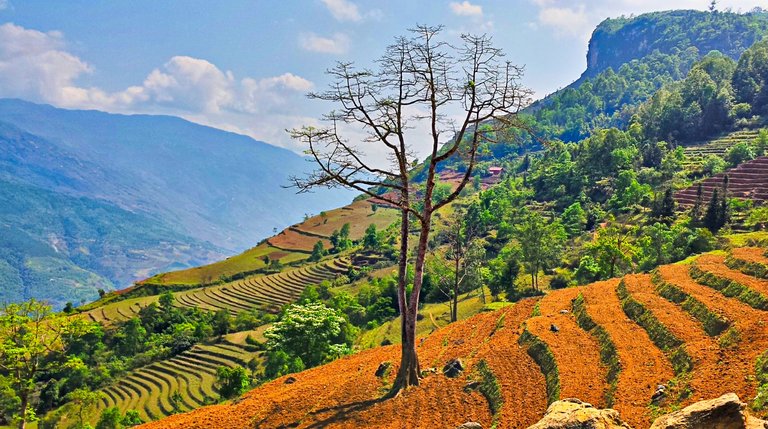 Just before entering Coc Pai, I was rewarded with another incredible view.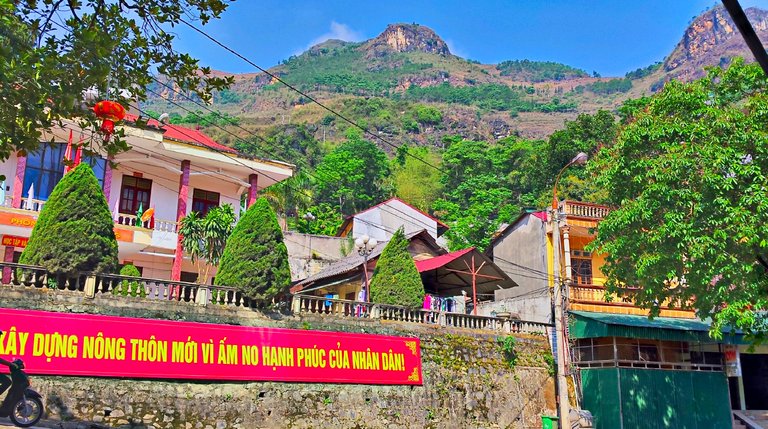 In town I found a hotel and parked my bike. I went out for some food and beer.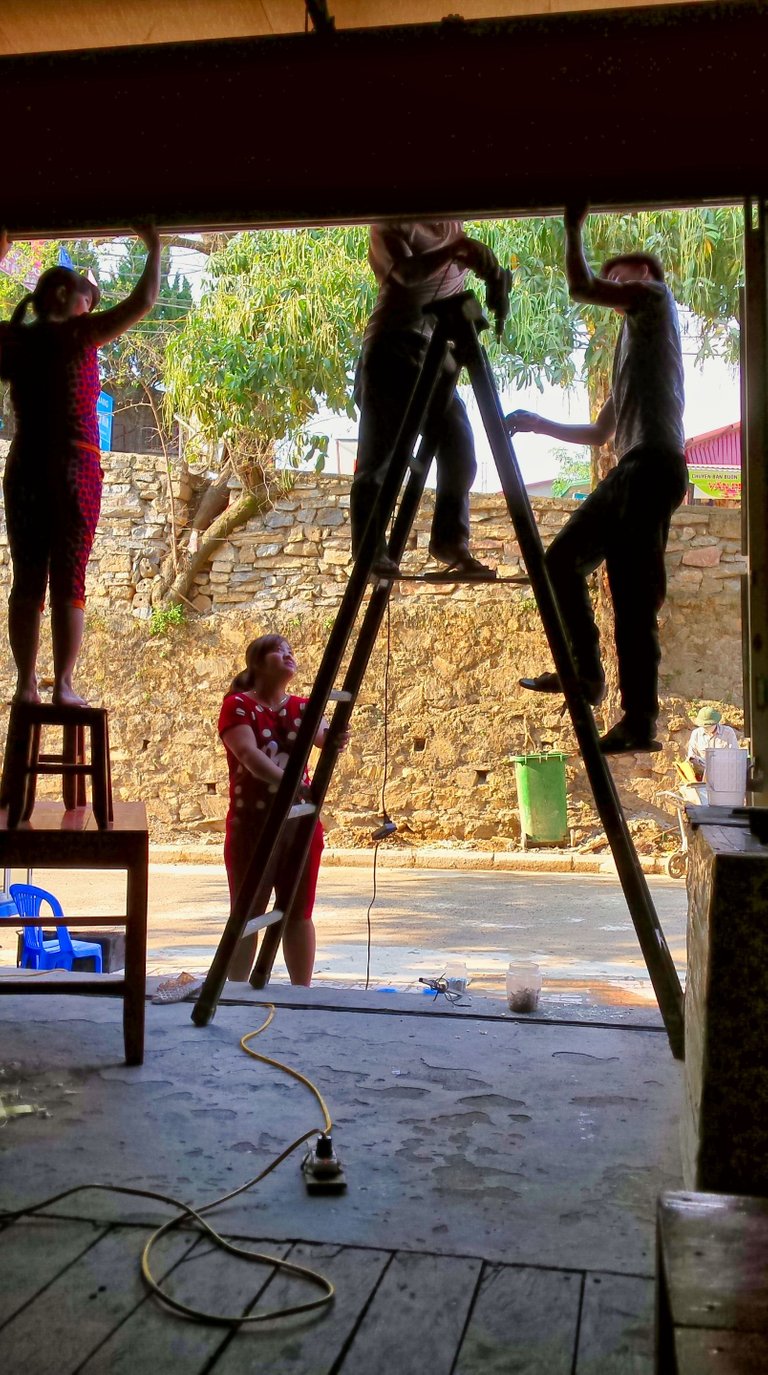 I found a place that had beer and BBQ. They were installing a new sign when I was there. I spent a few hours here reading my book. On the tables were containers of hot sauce that was different from the chilies or chilies in vinegar that is common in Vietnam. I LOVE hot sauce and kept ordering food so that I could put hot sauce on it. It was great!
I kept thinking that I should try to ask if I could buy a bottle of it, but I didn't. I thought I could find it at the market in the morning. Or maybe the hot sauce was common in the region. It wasn't. I didn't see the hot sauce at the market and I never saw another place with it. I kept regretting not trying to buy some from the restaurant. It was excellent!
As much as I like to complain about Google giving bad directions, the views were some of the best I've ever seen. So I guess I should be grateful that Google is so bad at directions in Vietnam. It did teach me a lesson and from then on I started using 2 GPS apps and comparing the routes that they offered.
That night I returned to my hotel and went to sleep. The next day I headed for Ha Giang. My Vietnamese visa was running out of time and I read online that Ha Giang had an immigration office. Hopefully I could get a new visa there. I hope you'll join me for the next day's ride!