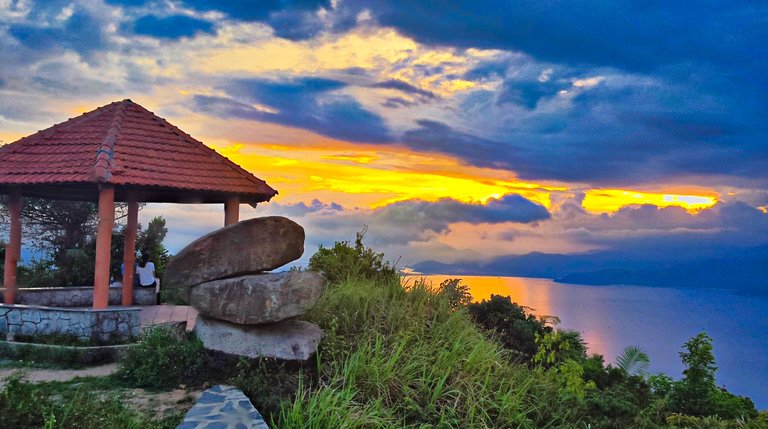 Danang is my favorite city. It's got a city side and a beach side. The sides are separated by a river. Even though it's popular with tourists, it didn't feel like a tourist city to me.
I returned to Danang because I had enjoyed my first visit and it was really easy to make friends at the English cafes. The city also had a ton of nice new hotels that were cheap and close to the beach. My plan was to only spend a couple of weeks here but I ended up staying for about 4 months.
After a being stuck in Hue for a week, I drove to Danang as soon as the national holiday was over. The ride to Danang was OK, and I rode over the Hai Van pass again. But I was looking forward to finding a place where I could relax and unpack my bag for a while.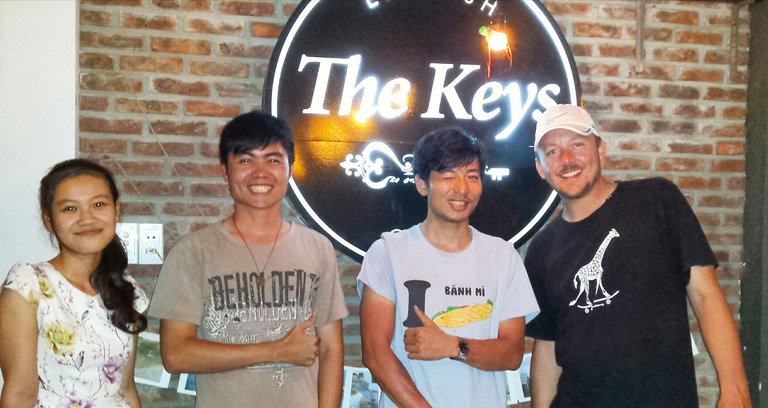 One of the first things that I did was visit the English speaking cafes. The Keys was one and it's no longer open. The other one was TiPi Cafe that appears to still be in business.
At the Keys the owner asked me to do a presentation about my trip. I showed some slides and I think my presentation was pretty terrible. I'm horrible at public speaking and was really nervous.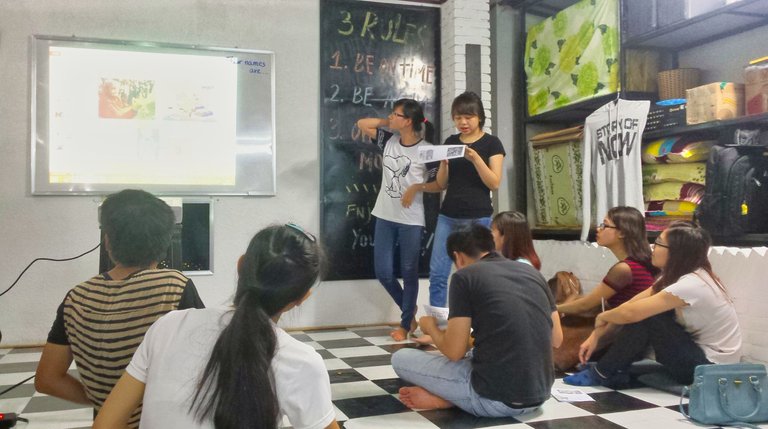 At TiPi cafe I helped with a few classes when I could. But mostly I just hung out and talked with people. At the cafes I met people who were super excited to show me around and introduce me to the food and culture of the area.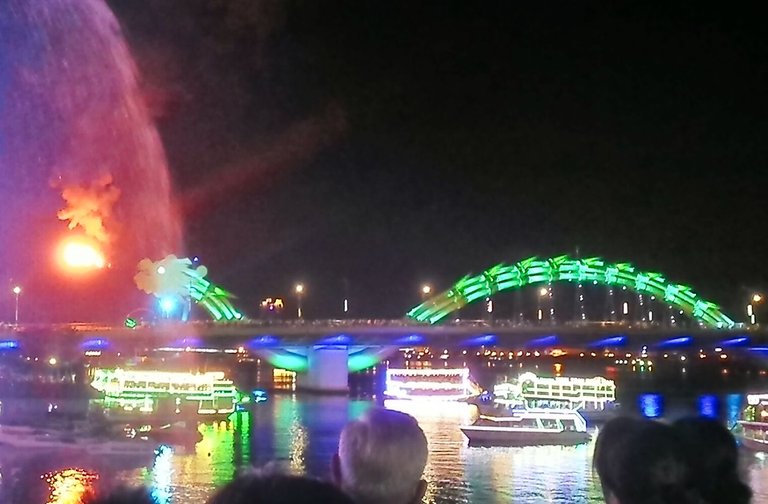 One of my friends took me to see the dragon bridge breathe fire and water. Up until that point, I just though the bridge was pretty cool. After seeing it breathe fire, it became my favorite bridge in the world.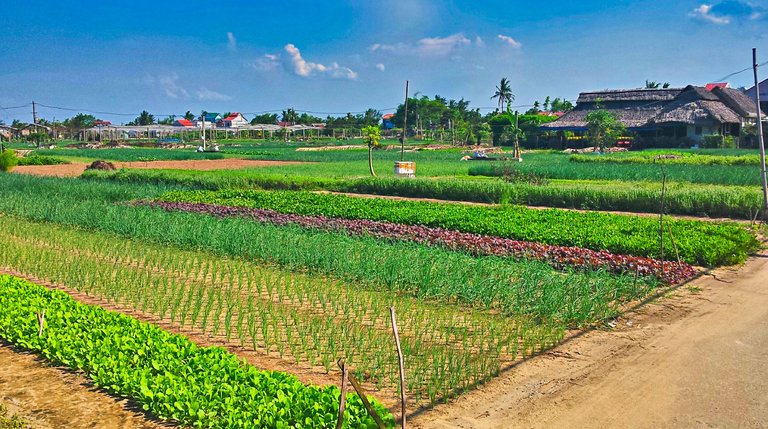 I took a couple of trips to Hoi An with friends. It was a lot more enjoyable to see the town with locals. As a tourist, we tend to stick to the tourist areas. The locals know all of the best places to see.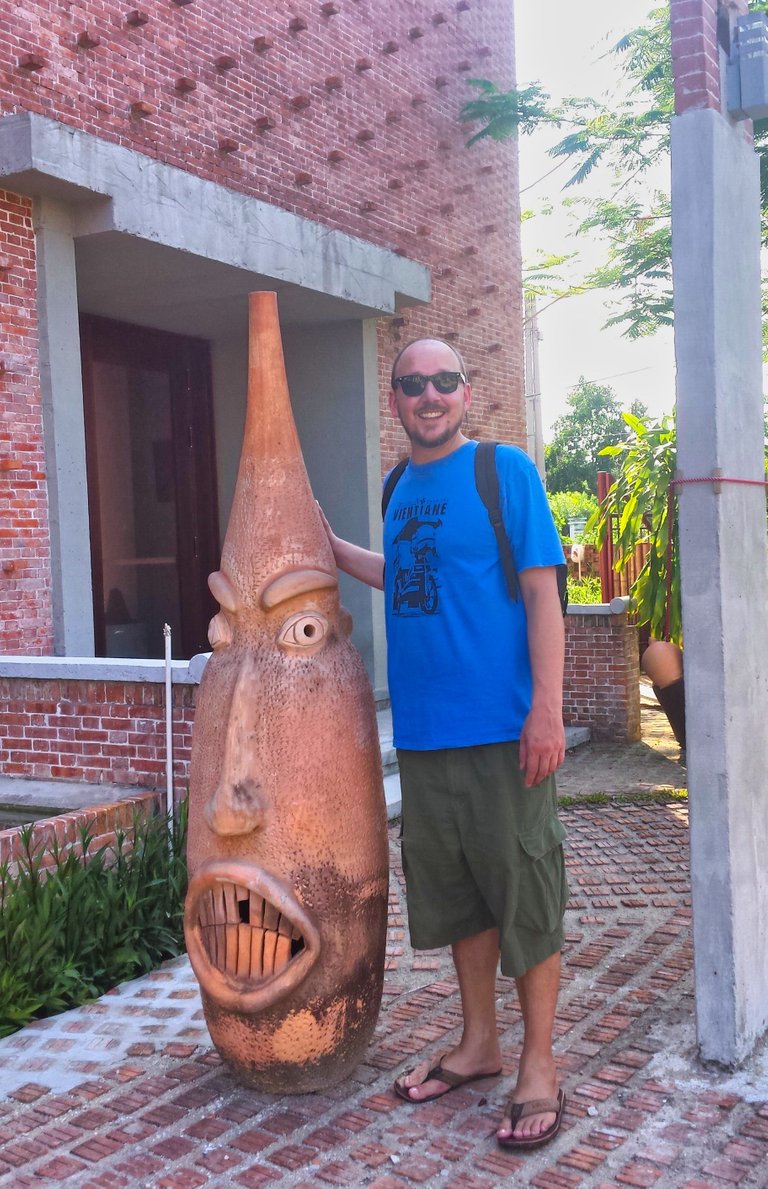 We met a very friendly dalmation in Hoi An.
---
One day I had a very adventurous shower at in my hotel in Danang. The shower door was a big sheet of glass that was hanging on rollers on a bar. I would hang a wash cloth on the bar so that it could dry.
One day I went to take a shower and didn't notice the wash cloth on the bar. I closed the shower door and took my shower. When I went to open the door, it was stuck because the wash cloth was stuck in the rollers of the door. It refused to move. I pushed hard to slide the door and one wheel was stuck, but the door started to tilt and the other wheel started to lift off the track. Just as I reached to push the door and make sure it didn't fall, it just shattered. The wheels were mounted in holes in the glass. All of the weight was on one thin area of the glass and it was too much. The whole thing turned white and shattered. Suddenly everything was covered with glass.
The glass was not safety glass. It was regular, very sharp glass. And I was standing there naked, covered in glass and bleeding from a dozen small cuts. And I had no way of getting out of the shower without destroying my feet. I just stood there for about 5 minutes, wondering how to get out of the shower.
Luckily the towel was just in reach and I was able to lean over and get it. I put it on the floor and stepped on it and climbed onto the toilet. Then from the toilet I could reach the little shower shoes that are in every Asian bathroom but that are about 10 sizes too small for me. I put a the sandals on as best as I could and tip-toed out of the bathroom.
The problem was that I was still covered in tiny slivers of glass and I was bleeding from a lot of superficial cuts. Luckily none of the cuts were serious so I wasn't in any danger of bleeding out. I put on my shorts and walked downstairs to the girls at reception. They were pretty shocked at the sight of me. I asked if I could be moved to another room because I was covered in glass.
After I got cleaned up, one of the reception girls came up with a first aid kit and helped bandage up the worst of my cuts. I've still got a tiny little scar on the back of my hand from this shower.
It ended up working out pretty well. The air conditioner was super loud in this room. The new room had a way better AC unit. The owner of the hotel made me pay for the door which was about $70. I ended up making friends with the reception girls and we would end up spending a lot of time together.
---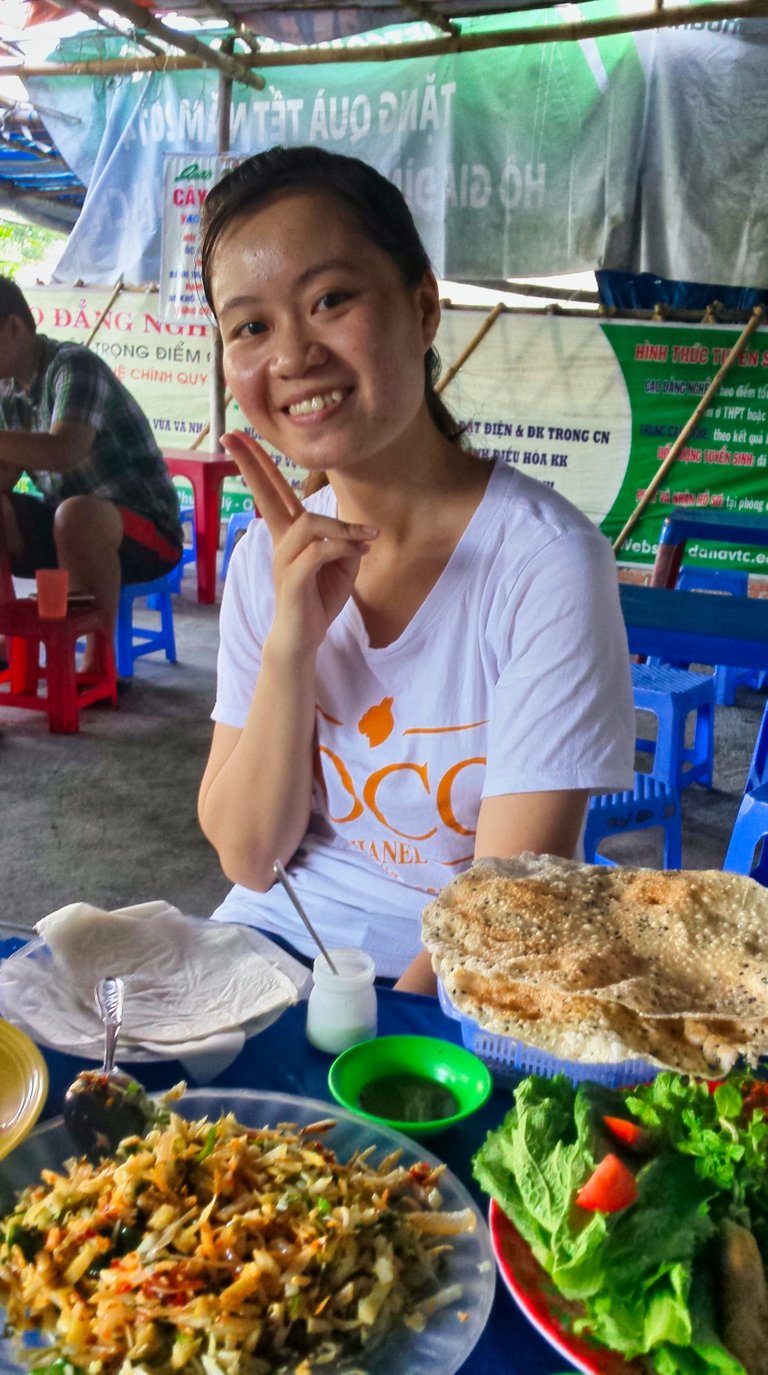 This is my friend who bandaged me up after the shower incident. She ended up taking me all over Danang. I had a tendency to just drink beer and read in my hotel room and she was always making me go out and do stuff. I'm glad she did!
I've got a ton of food photos, but I've already made a food post during my Steemit days. So I'm not going to post many food photos.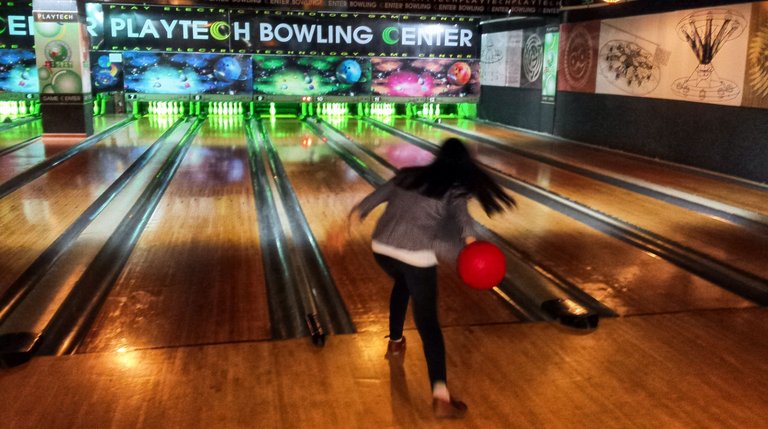 We went bowling a few times. I hadn't been blowing in years and it was a lot of fun. It was the first time bowling for a few of the people in our group.
---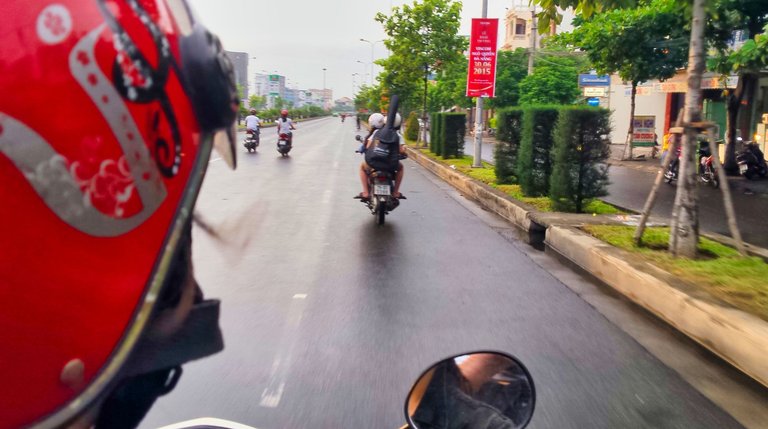 We went for a BBQ at a little cove somewhere on the other side of the city. One person brought their guitar and we all carpooled to the location.
At the cove was this old peer.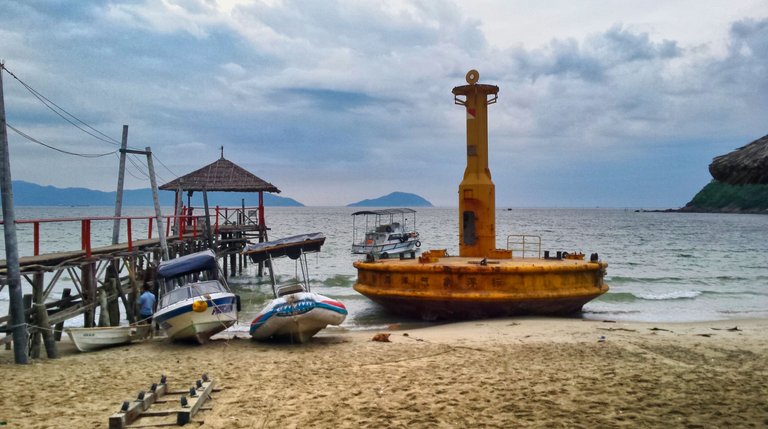 There was also this giant Chinese buoy. My friends said it had been in the news. I'm not sure if the Vietnamese stole it, or if was a Chinese attempt at encroaching on Vietnamese waters. Or maybe it just broke free and some fishermen pulled it in.
It started raining so we all climbed into a cave and had our BBQ in the cave.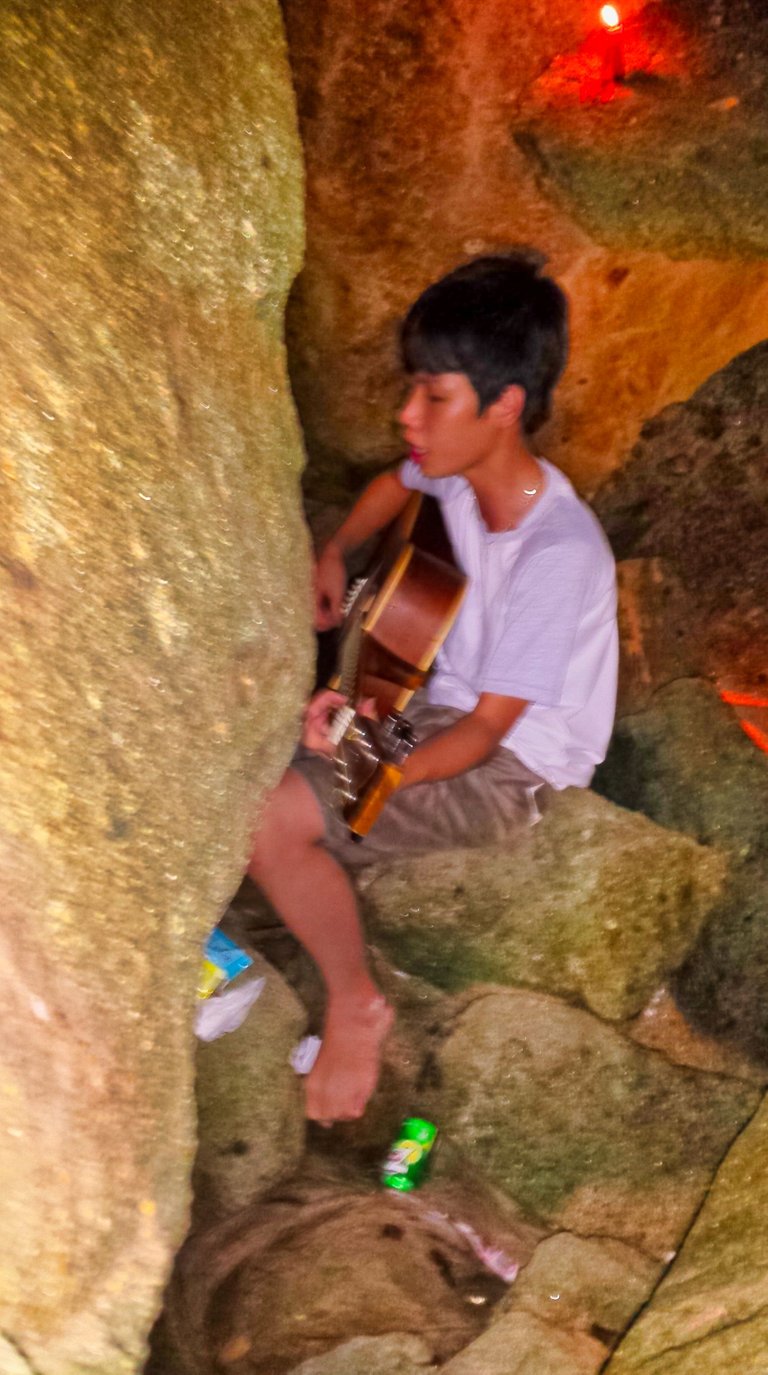 ---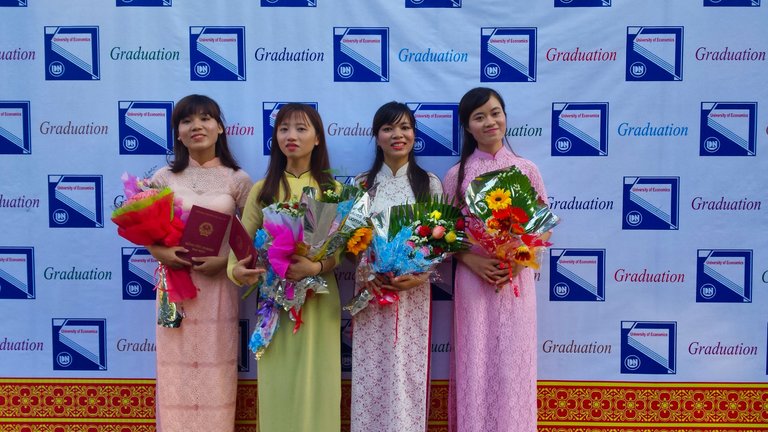 I went to a college graduation which was pretty cool.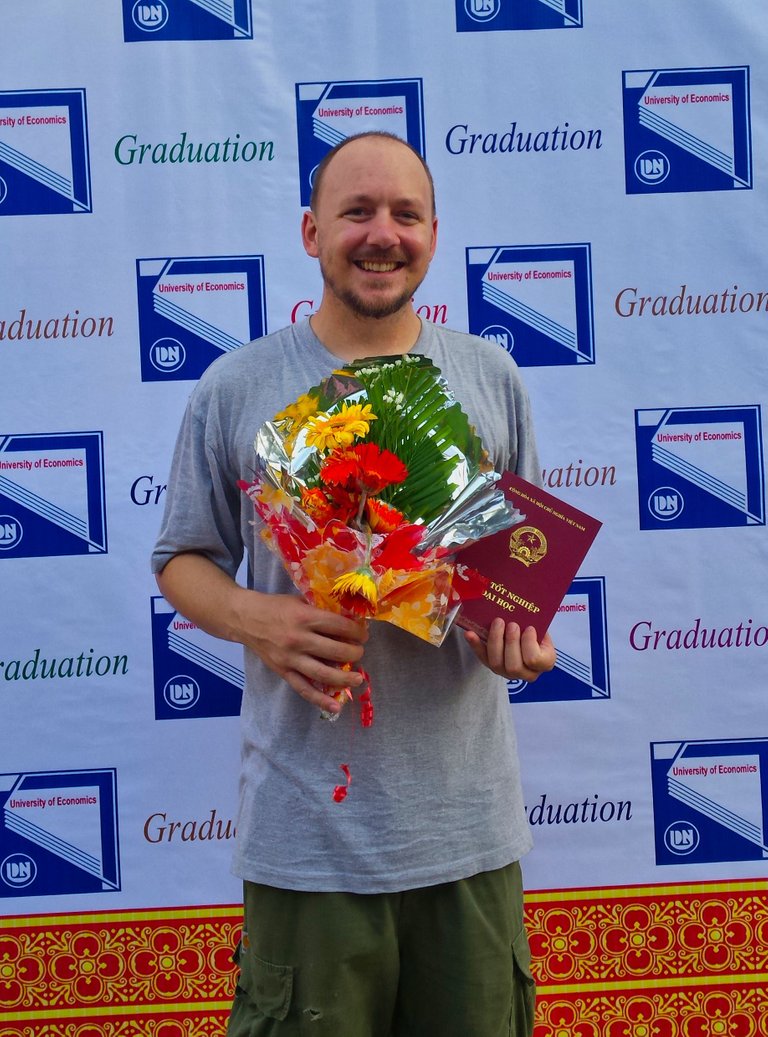 They had me go up and get my picture taken too.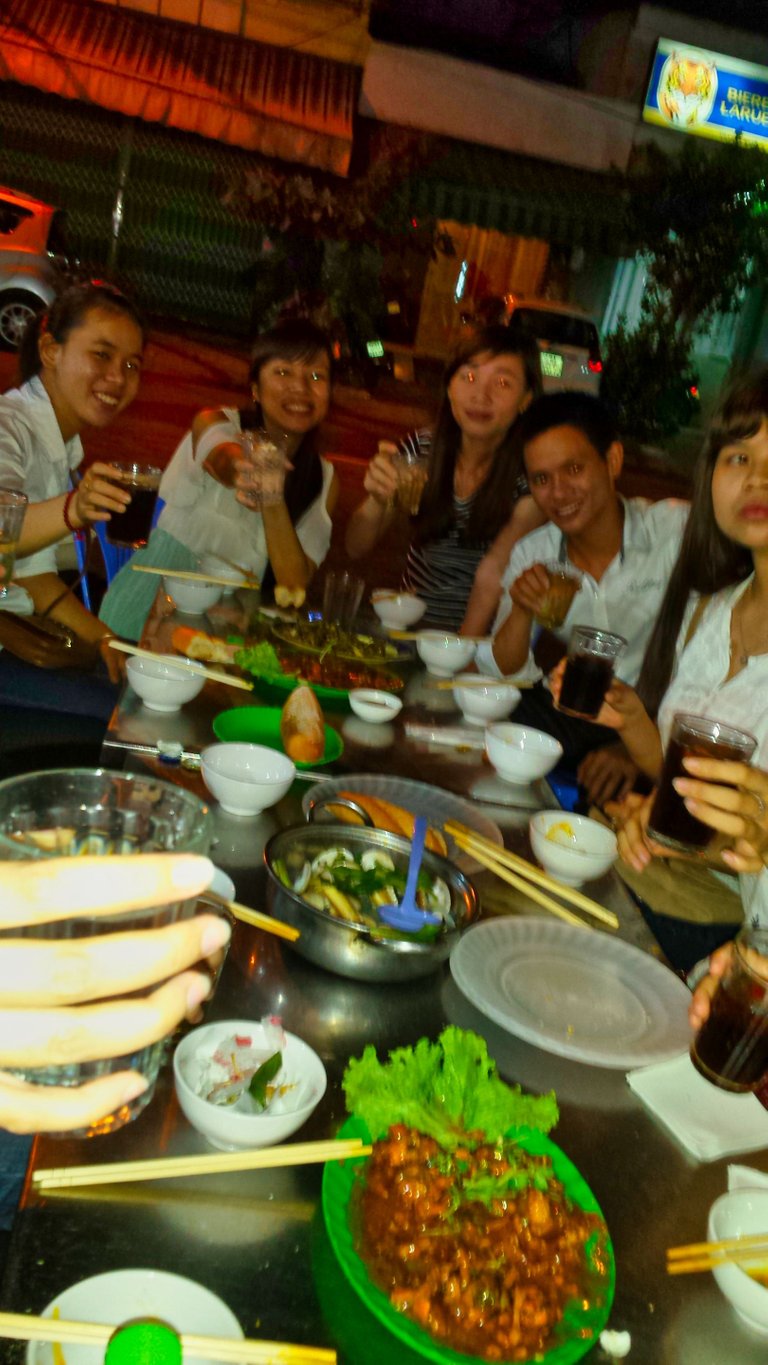 The graduation celebration was a lot of fun. We all had food and drinks for a couple of hours.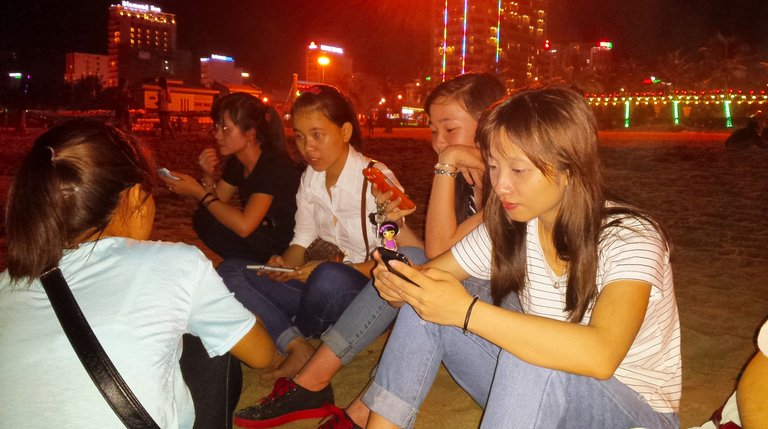 After that, everyone went to the beach to look at their phones.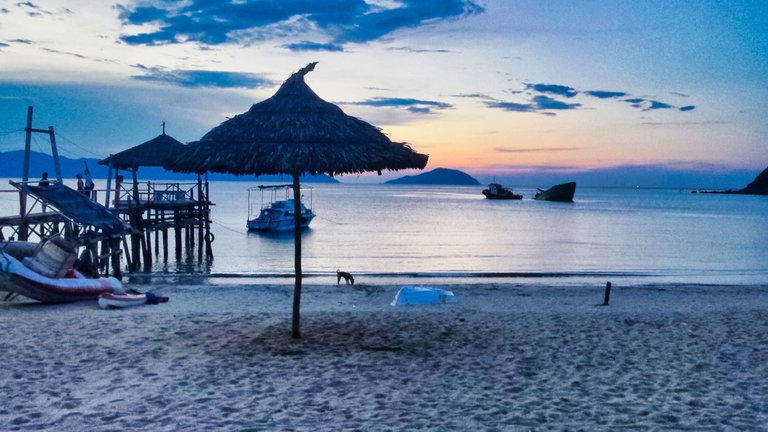 One evening we bought a roasted duck and went to this cove. I'm pretty sure it's the same cove that BBQ'd at earlier.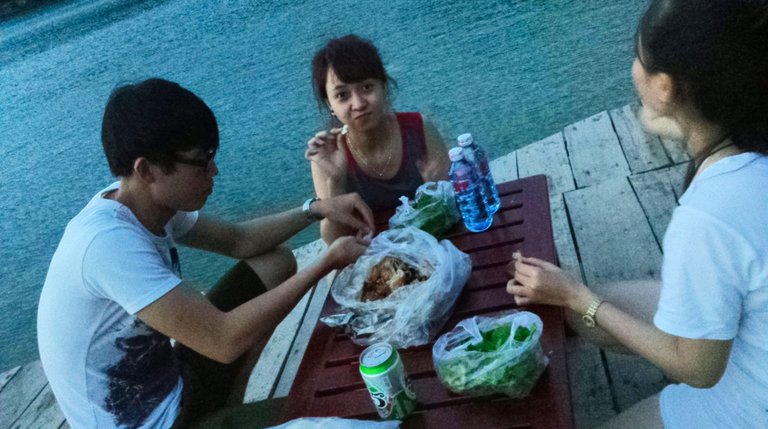 We went out on the peer and had duck and beer at sunset.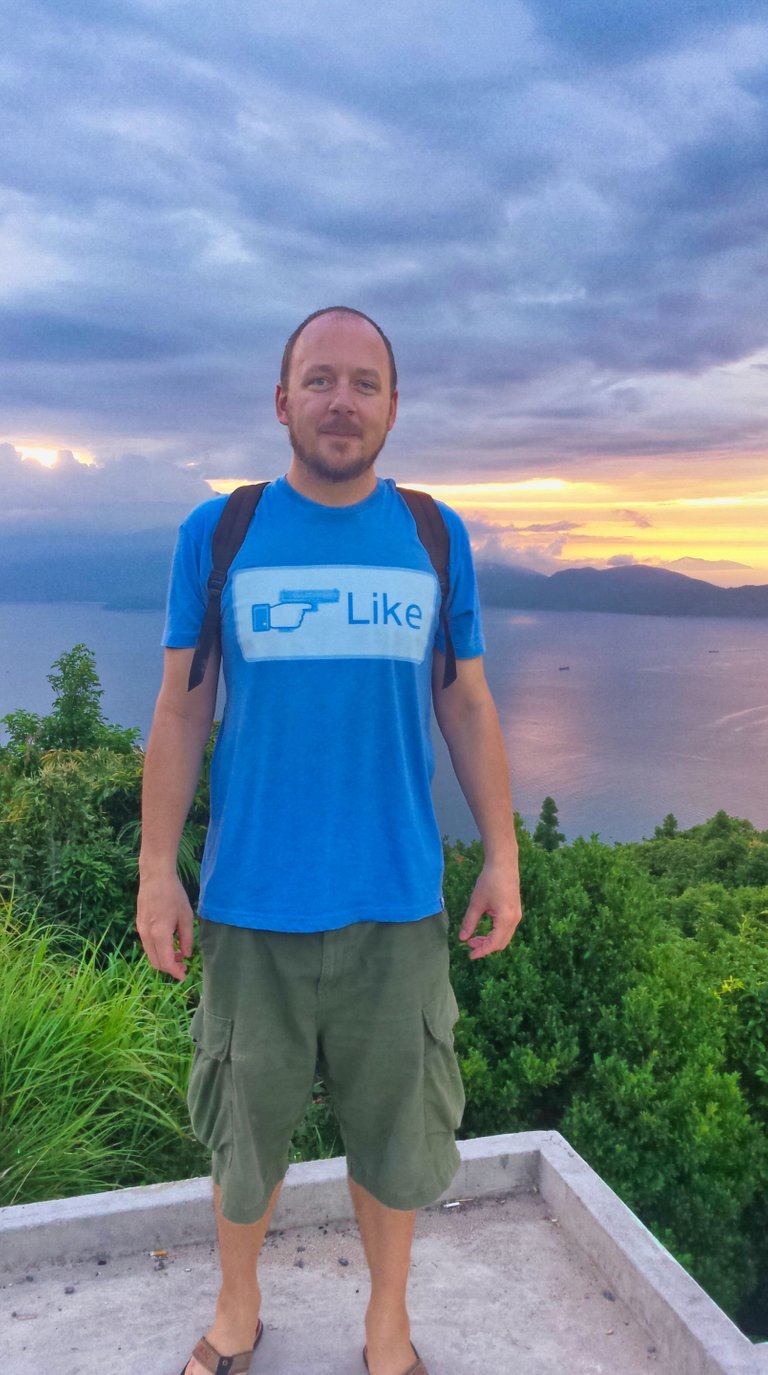 This photo was taken on Monkey Mountain.
That's most of my photos from Danang. I loved my time there. Early in my stay, I kept telling myself that I should probably leave the city and go to another place tomorrow. Then I would look down at my open backpack with everything spread out and decide to stay for another few more days. The thought of packing up and getting on the bike just didn't appeal to me.
Then I started making friends and I decided that I'd rather make some friends than put more miles on the bike. I decided to just stay in Danang.
After 3 months, my visa ran out and I had to drive down to Ho Chi Minh city to have it extended. While I was there I got more pages added to my passport at the US embassy. So now I've got an extra thick passport. While in HCMC I sold my bike and helmet back to Tigit motorbikes and I got almost all of my money back. I took a bus back to Danang and spent another 3 weeks there. I had a family reunion happening in America that I had to get to. So finally I said my goodbyes to Danang and took the train to HCMC then flew to America.
That's it for my time in Asia during this trip. After the family reunion I spent about 9 months in South America and I'll be posting about that in the upcoming posts. I hope you'll join me for the next leg in my trip!