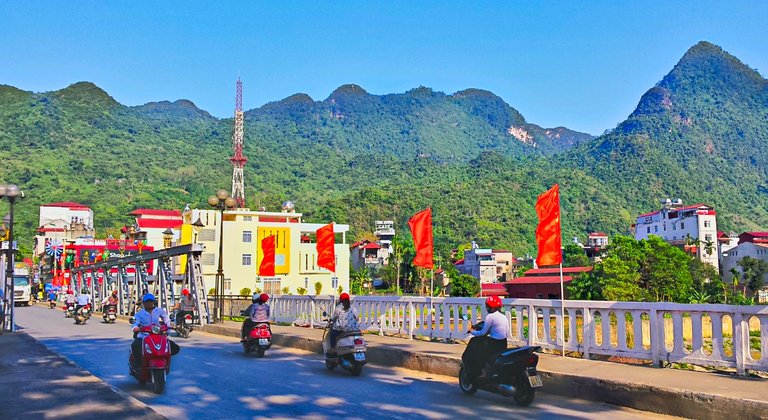 Ha Giang is a city in the north of Vietnam that is commonly used as a jumping off point for various adventures in the region. I came here for business reasons. My visa was expiring and I was hoping that I could get it extended at the immigration office here. A few years later I would return with my bother and we started a Northern Vietnam adventure here.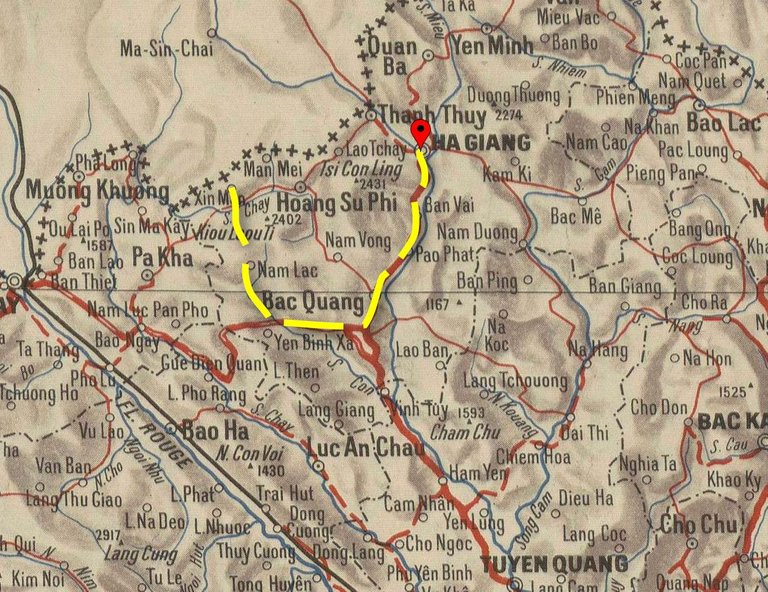 It's hard for me to express how amazing the ride was out of Coc Pai. I had a really rough time riding into Coc Pai but the next day's ride started out with one of my favorite sections of road on the planet.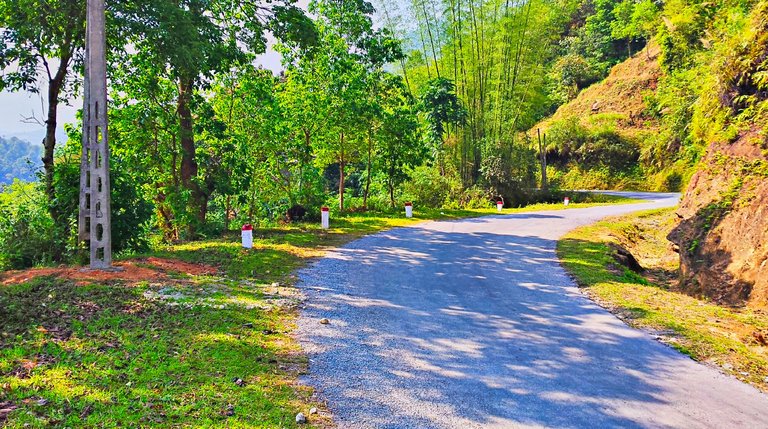 The road was paved and small with beautifully smooth curves and bends. It was perched on the side of an incredible mountain and offered spectacular views.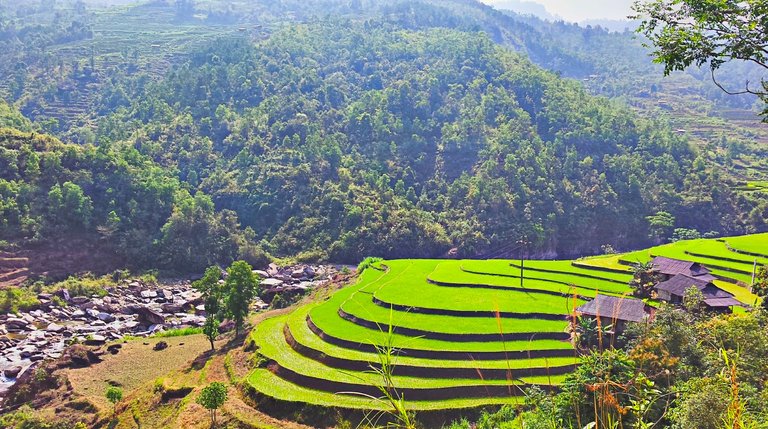 This farm looks like something out of a video game. It's incredible!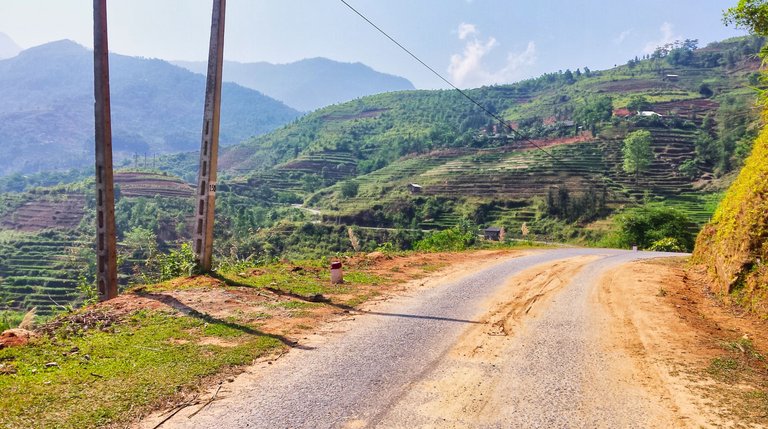 The road was an absolute joy to ride on.
Here's a video of some of the road if you're interested.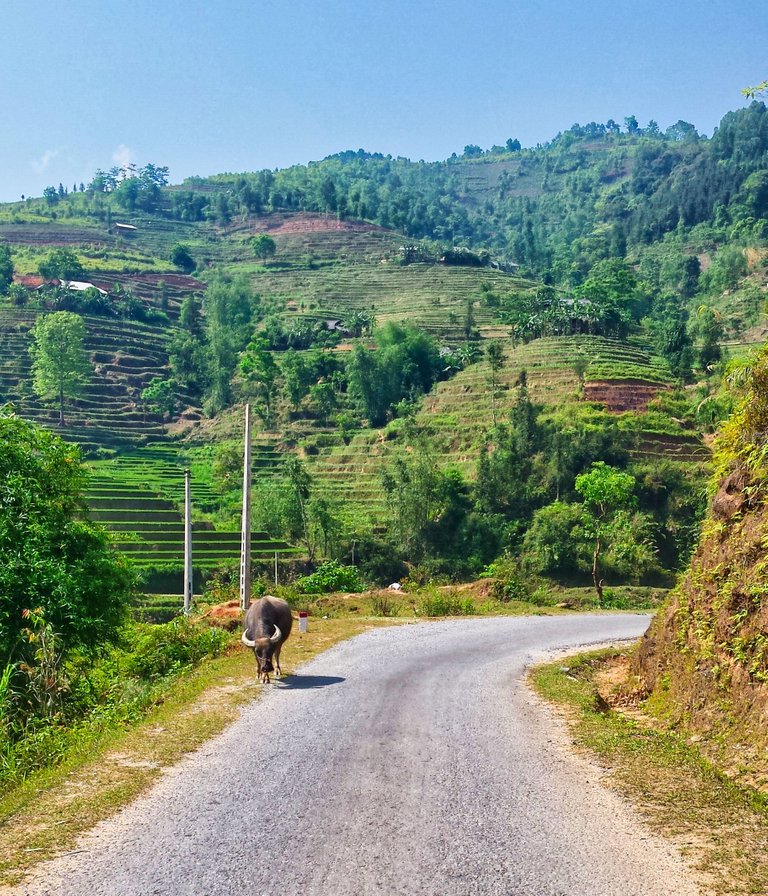 Water buffalo!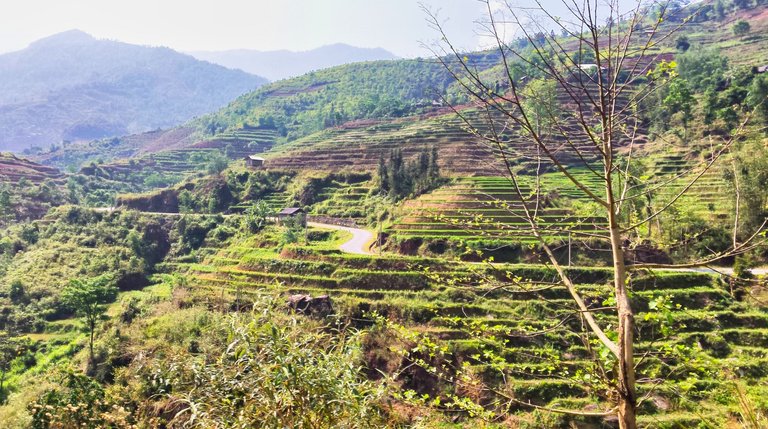 The scope and scale of the work that has been done on these mountains is super impressive.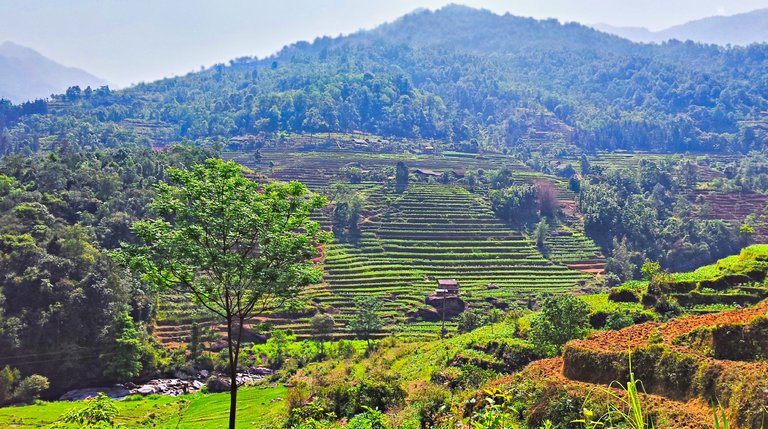 It seems like they must have spent hundreds of years shaping all of the mountains into terraces.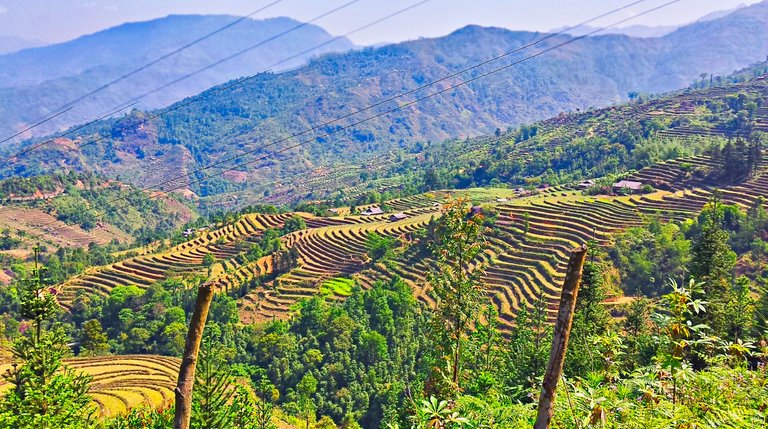 This part of Vietnam was so much fun to ride through.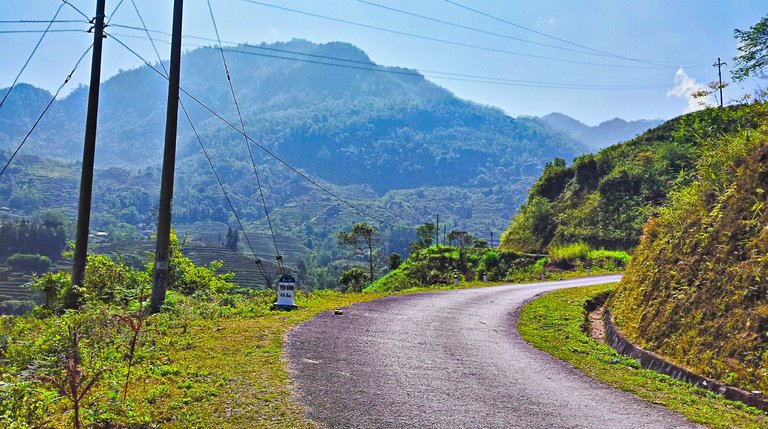 I was hoping this section of road would go on for hundreds of kilometers.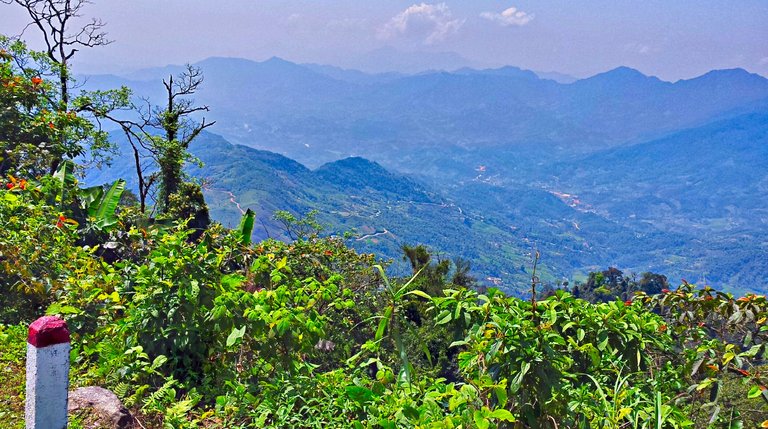 There's a path in the distance in this photo. I'm not sure if that's a path that I was on.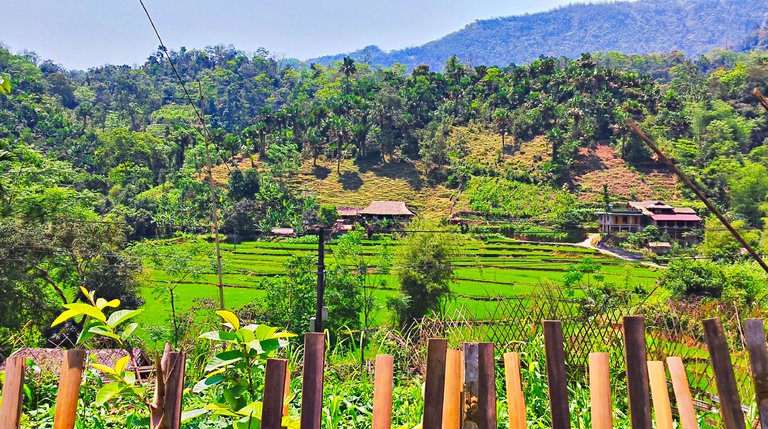 There were some big farms that looked very prosperous.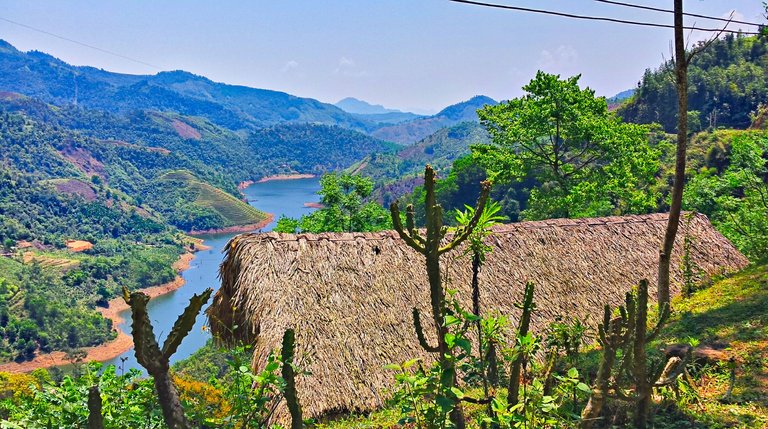 At the bottom of the valley was a large river. I'm pretty sure it was dammed up.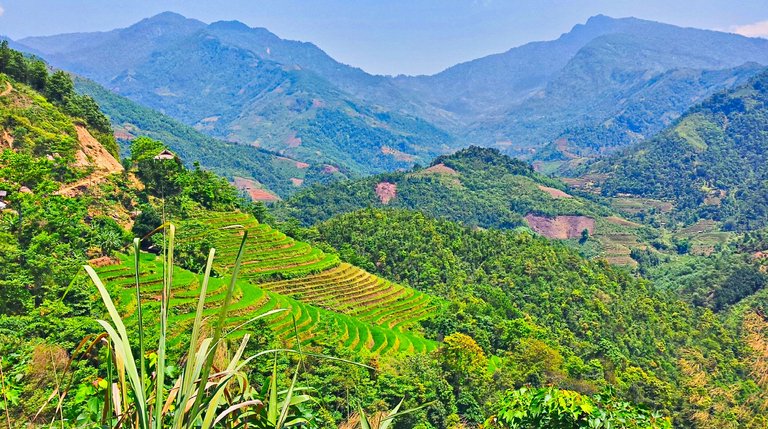 I was so thankful that the weather was nice. It would have been a shame if I had been on this path on a foggy or miserable day.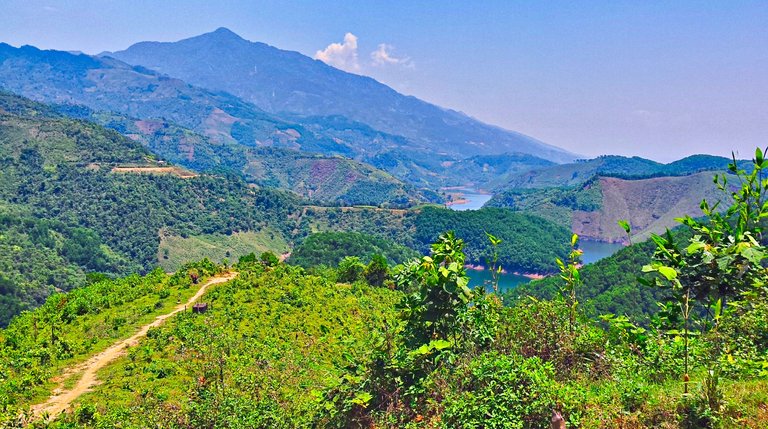 The river/lake looked huge.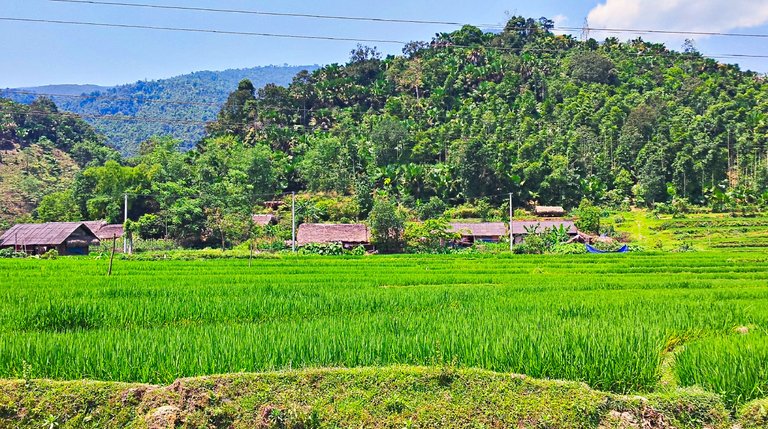 After a while I was off the great road and back on a normal road.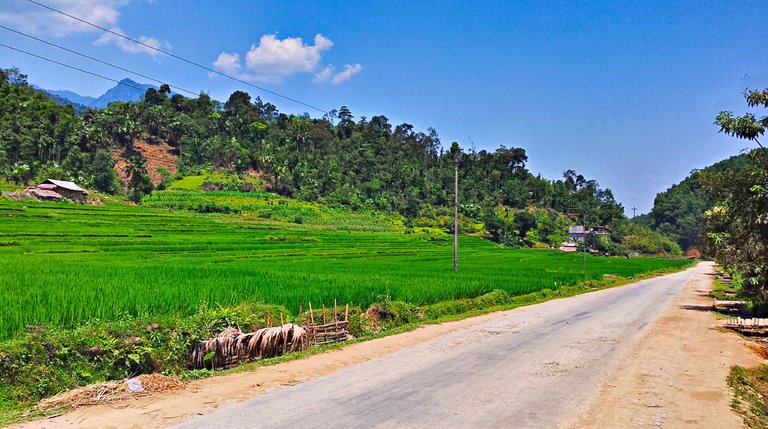 The riding was still nice, it just wasn't quite as incredible as earlier in the day.
I'm pretty sure this is the day that I almost wrecked my bike. I had grown complacent and I wasn't slowing down in towns like I knew that I should. In one town, a person was pulled over in front of me. As I went to pass him, he suddenly did a U-turn right in front of me. I slammed on my breaks and my bike started skidding and I skidded into a parked car on the opposite side of the road. Luckily I didn't fall or damage anything. And thankfully there wasn't a bus coming towards me.
I was shaken by almost crashing. At first I was mad at the guy for making a U-turn in front of me. But I knew it was my fault for not slowing down in towns. That scare was enough to teach me to slow down every time I was in town. Even if all the locals were going fast, I kept it real slow in every town after that.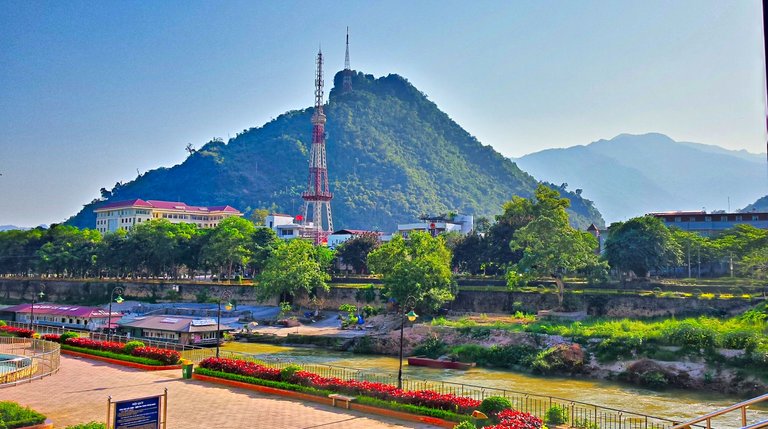 I made it to Ha Giang pretty early in the afternoon. I found a hotel and then went to the immigration office. There I found out that I could only get my visa extended at the same immigration office that issued the visa. Mine was issued in Ho Chi Minh City, so that wasn't an option for me. I only had 5 or 6 days left on my visa.
I had wanted to ride the northern loop, but it wasn't going to happen. I needed to start planning a ride to Vientiane Laos where I could get a new visa from the Vietnamese embassy. A few years later I returned to Ha Giang with @doctorcrypto and we completed The Northern Loop together.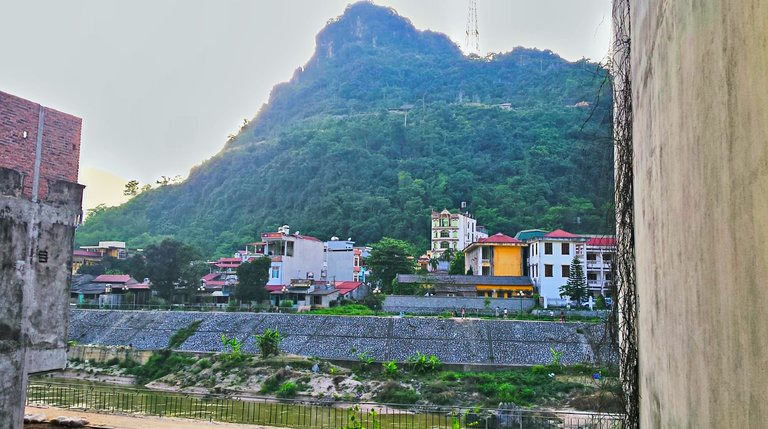 Ha Giang was a pretty cool city. I didn't do much here. After getting rejected at the immigration office, I went out walking. It took me a while to find a restaurant that I was interested in. There was a place with a bunch of cartoon insects on the wall and I'm pretty sure they sold insects to eat.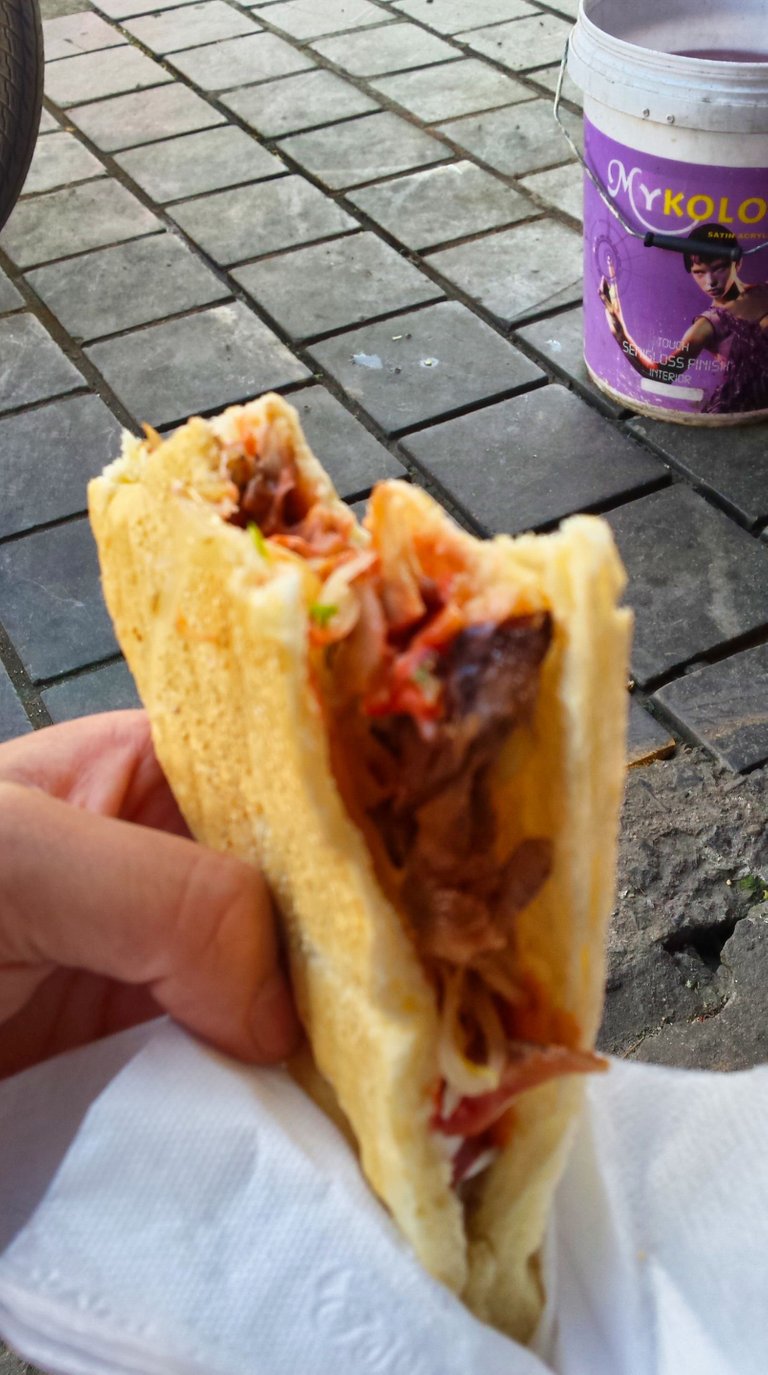 I found a doner kebab and it wasn't very good. I love that they had donor kebabs here, but it just wasn't very good.

I found a place to have a few beers, then went to bed. The next day I had to start making my way to the border with Laos. There were some issues with riding a scooter across the border and I had to make sure I went to the right border crossing.
I hope you'll join me as I begin a new adventure of acquiring a new visa for Vietnam.