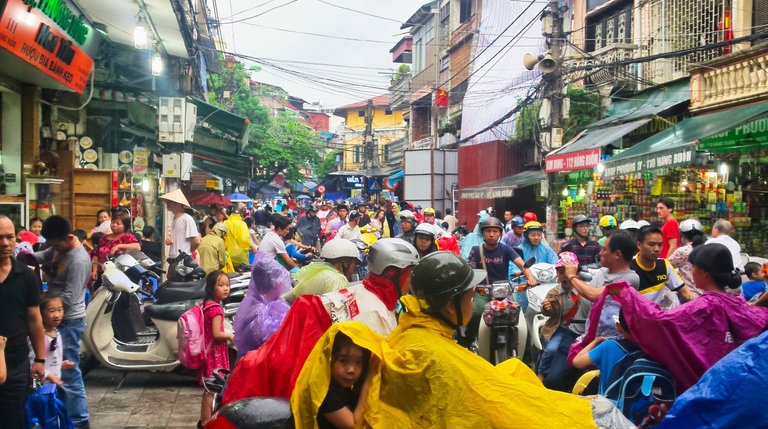 Hanoi is the capital city of Vietnam. It's a beautiful city with tons of tourist attractions and a robust tourist infrastructure. On my first visit to Hanoi, I was more in the mood for being in the country than in a city. The traffic made it terrifying to get around on my bike. I didn't really like Hanoi on my first visit. A few years later I returned and really enjoyed my time here.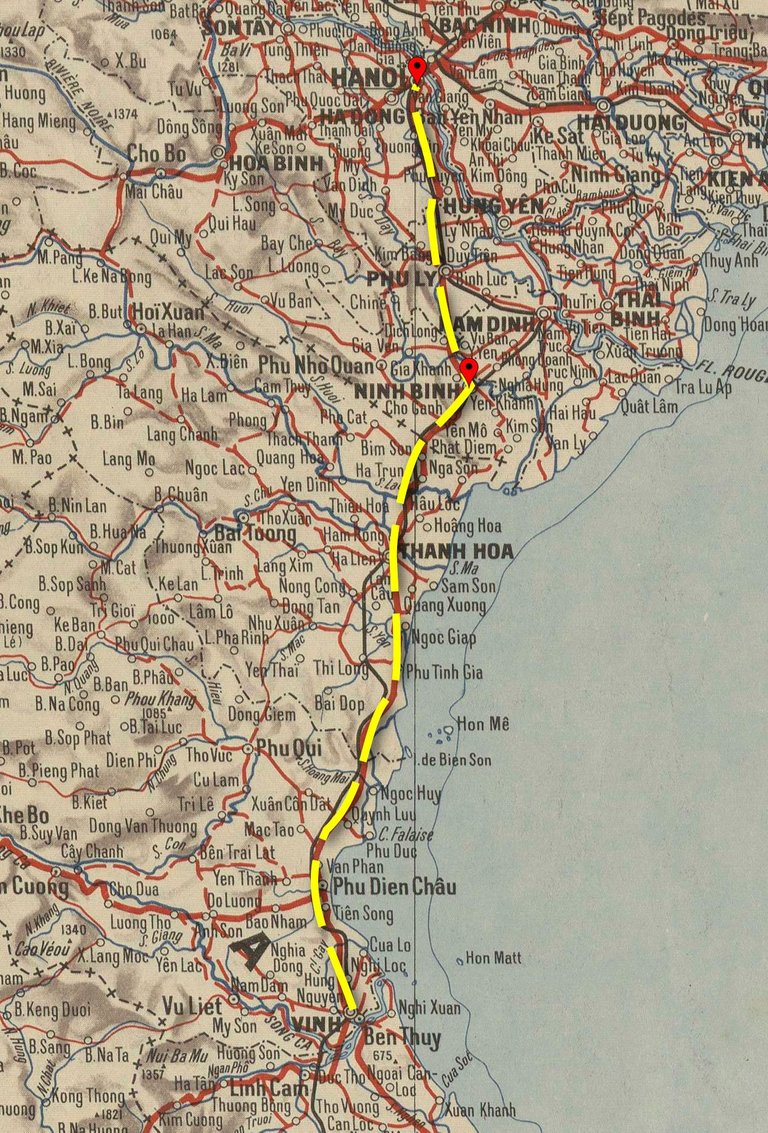 My trip from Vinh to Hanoi actually took 2 days. I stopped in Ninh Binh for the night on my way. Due to weather and traffic I only have 4 photos between Vinh and Hanoi so I don't have enough for a full post about Ninh Binh. I took some stills from some of my GoPro footage to try to fill out this post.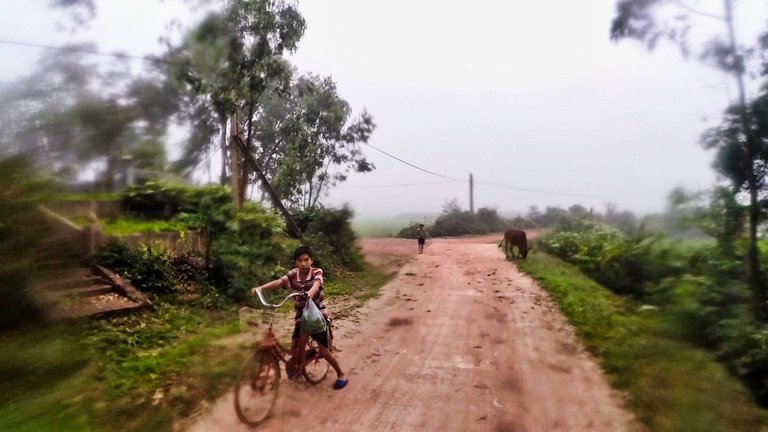 Leaving Vinh, I ended up on some very rural roads. I was trying to stay off the highways, and I was successful for the most part. However, I did end up on some dirt backroads and had to backtrack on a few occasions.

The day was foggy and wet. It gave a cool mysterious feeling to the ride. I kind of felt like an explorer.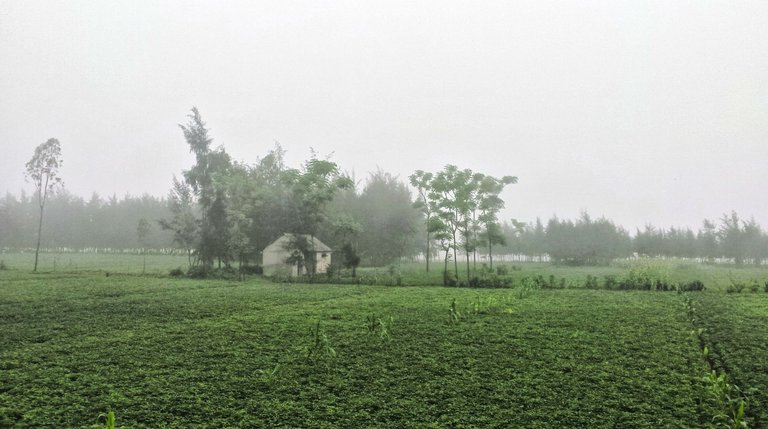 Being wet and kind of lost made it difficult for me to take many photos.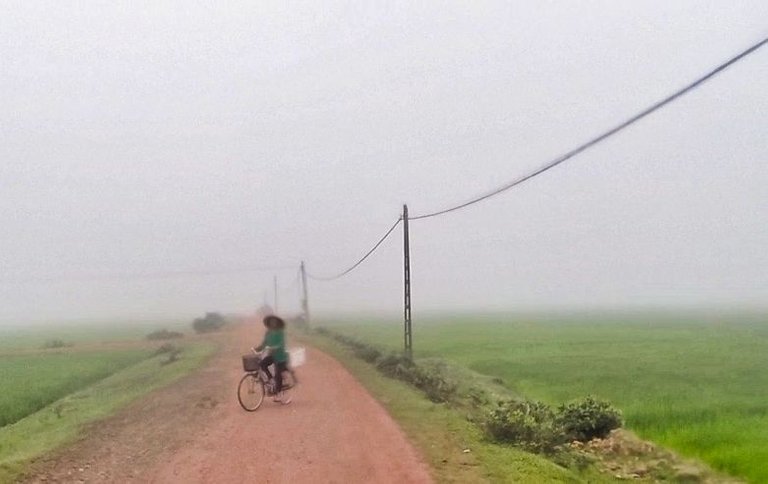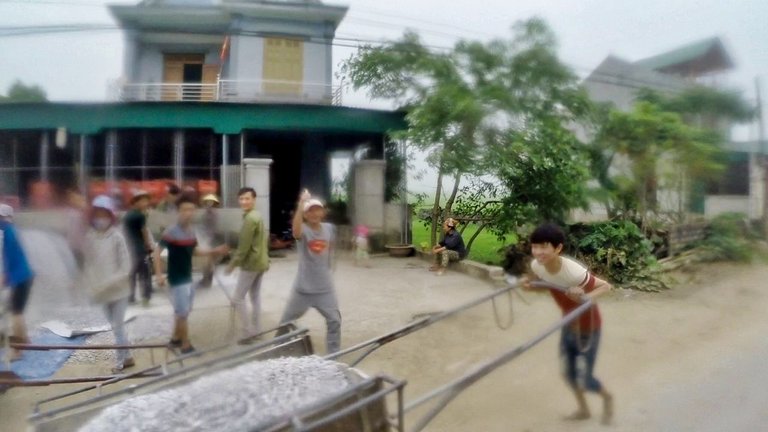 I made it back on to a normal road and into a small town. It seemed like everyone in this town shouted a greeting to me as I drove by.
I don't think I've been to another place where I said hello to more people. It was great!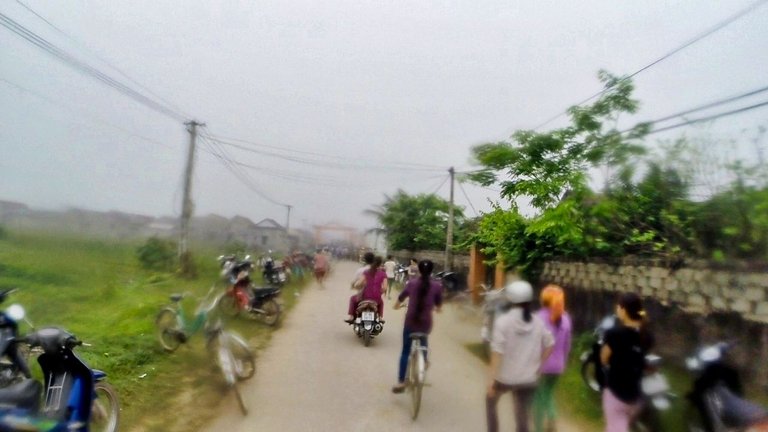 A little ways down the road the mood changed dramatically. A crowd was gathering and there was a really somber tension in the air.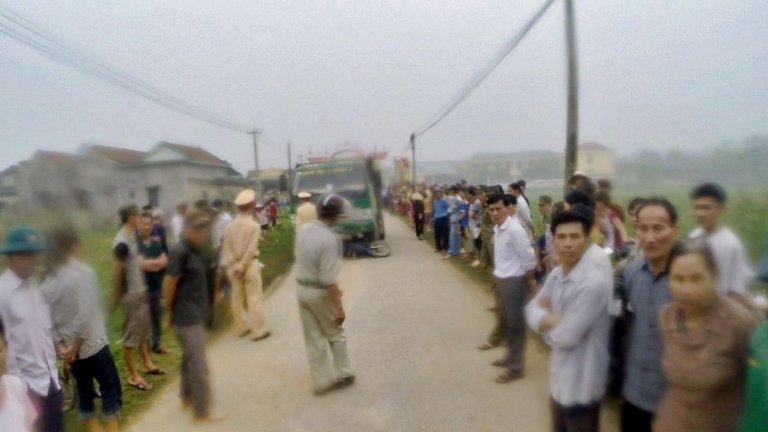 As the crowd parted to let me through, I saw that a truck had run over someone on a scooter. It's still kind of a mystery to me how this happened because the road is so small. It's hard for me to imagine any vehicles going fast enough to cause an accident like this.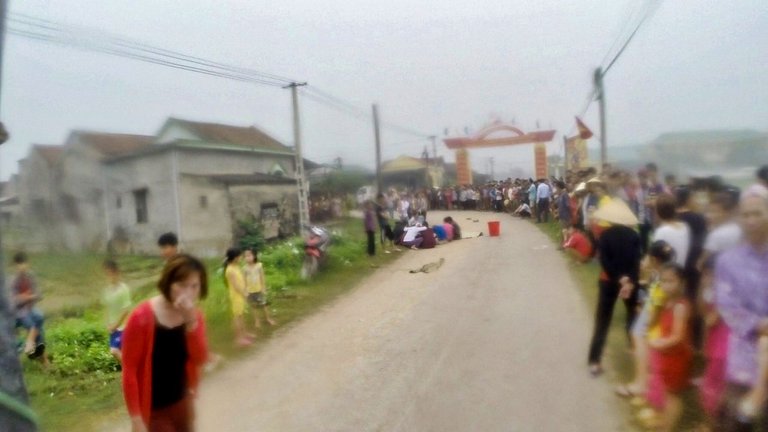 It was a really sad and serious moment. The family of the person in the accident were there on the street grieving. The whole situation shook me a little bit.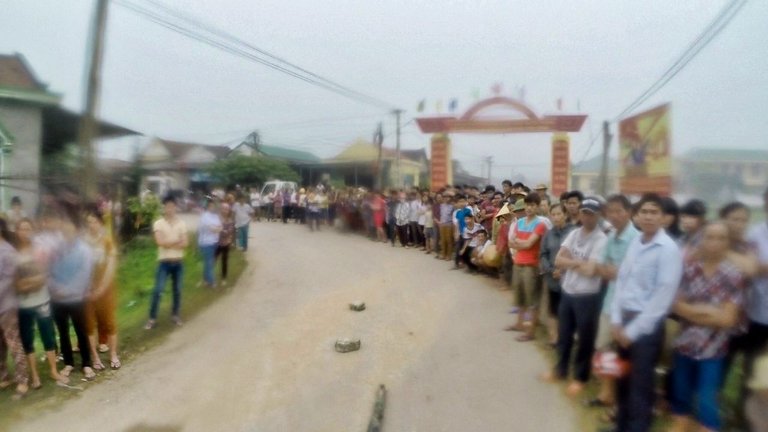 Then when I hit this curve, right next to the grieving family, someone yells out "Hello!" cheerfully. I said hello back, but it didn't seem cool to smile and wave like normal.
If you want to see the video of this part of the ride, it's above. It's not graphic or anything.
Accidents are a big deal in Vietnam. A friend of mine in Danang mentioned that one of her friends was killed in on a round-about by one of the bridges a day or two before. The friend had graduated college a few weeks earlier with my friend.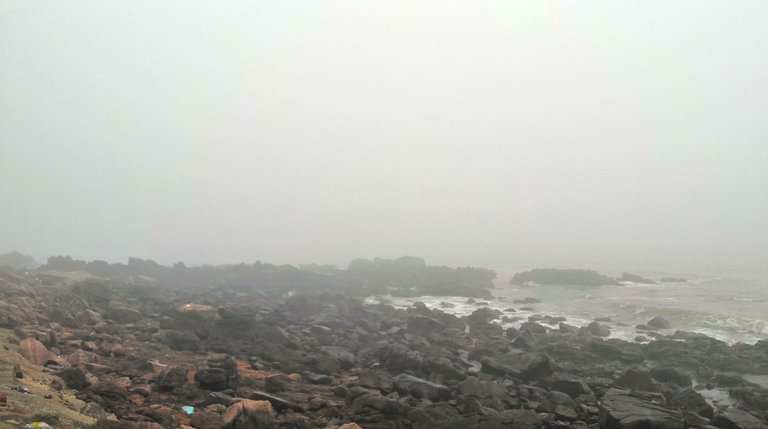 Part of the morning's ride took me right next to this rocky shore. It was pretty surreal to ride through in the fog.
---
After that, I was on regular highways with a ton of traffic. I made it to Ninh Binh and it was OK. I saw another accident while riding, but everyone seemed alive but injured.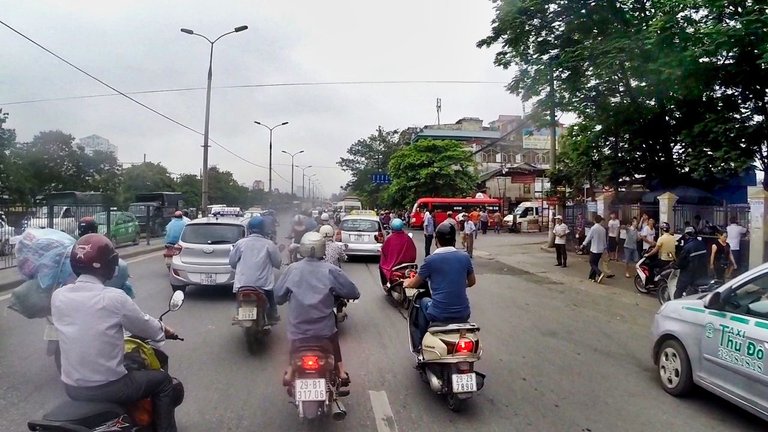 After Ninh Binh, there was heavy traffic all the way to Hanoi.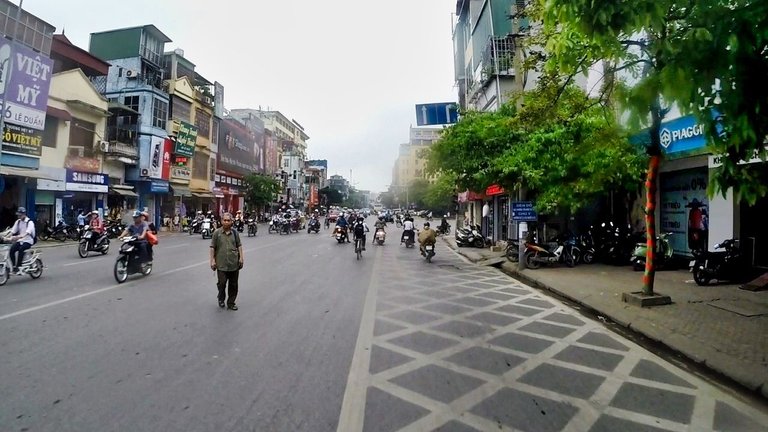 Sometimes the traffic is kind of fun and exciting. But for the most part it's just stressful. You have to give the traffic 100% of your attention. You can't go slow and look at what's around you, you have to stay focused on the vehicles around you.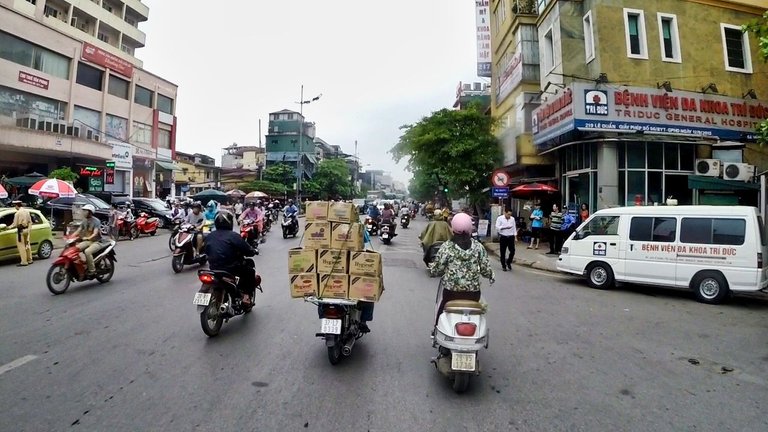 Eventually I made it to Hanoi and found a hotel. While I was here, I finally got my bike fixed. I think it was when I was trying to leave. The bike wouldn't start and I took it to a mechanic. The mechanic fixed it by putting electrical tape on the spark plug.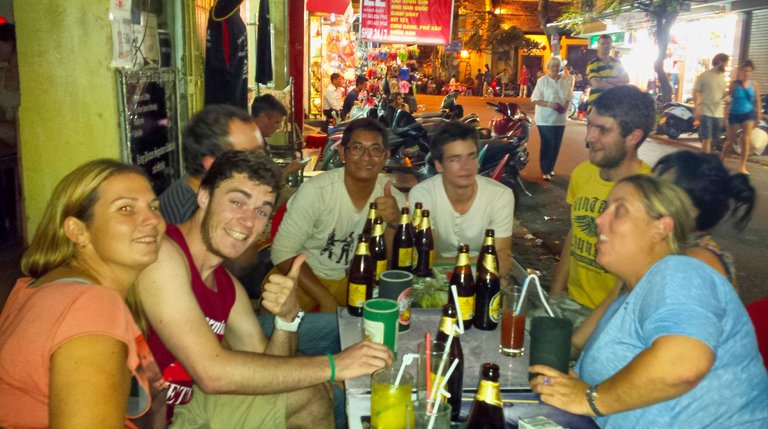 The first night in Hanoi I found a table full of tourists and joined them for the evening. We ended up going to a few bars and clubs.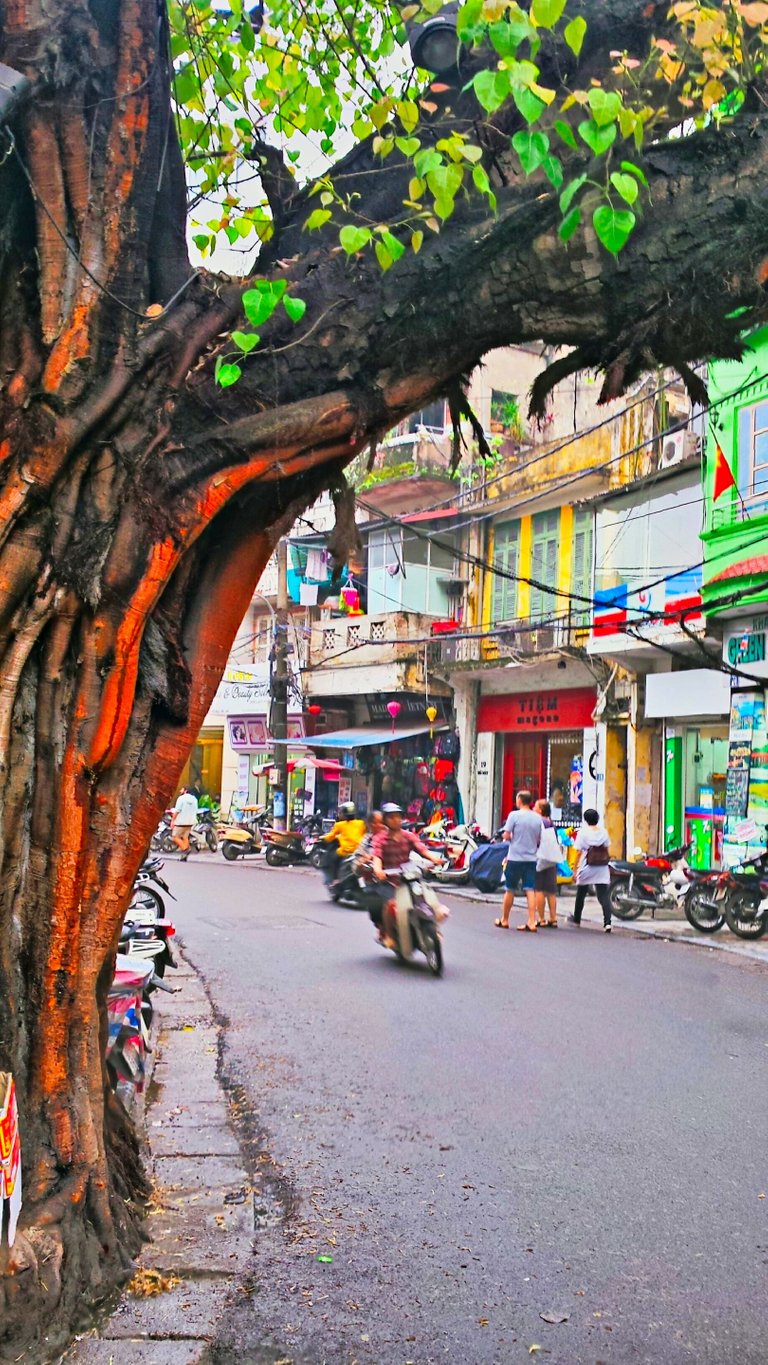 The next day I wandered around a little bit and took some photos and had Bahn Mi. I was pretty hungover and didn't do a whole lot.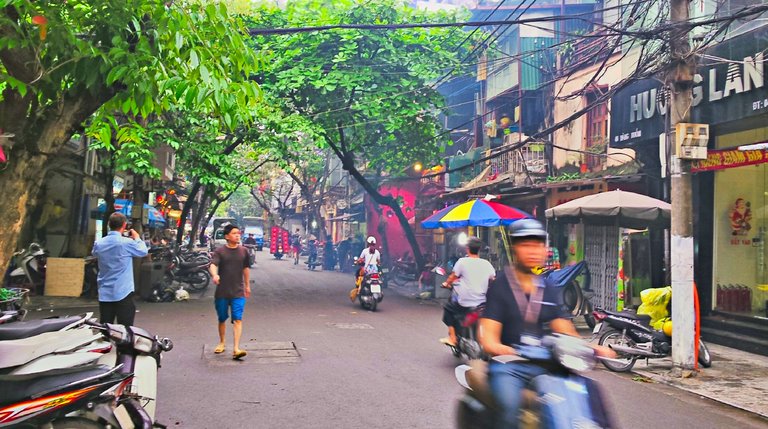 Hanoi was pretty and nice for the most part. But I wasn't really looking to do tourist stuff. I wanted to ride and riding in the city was too stressful for me.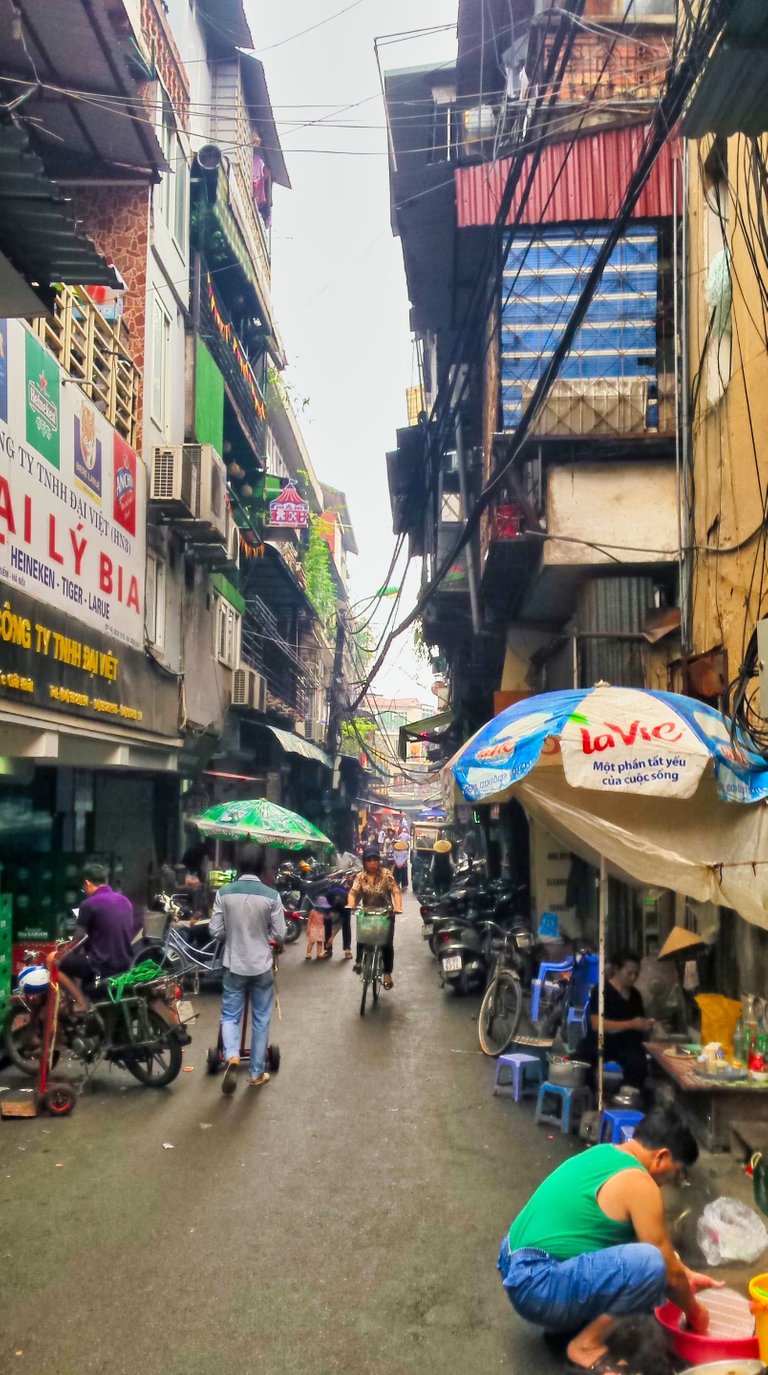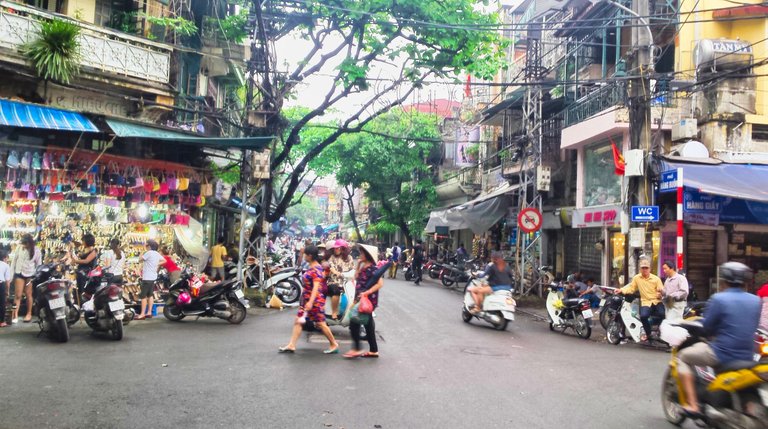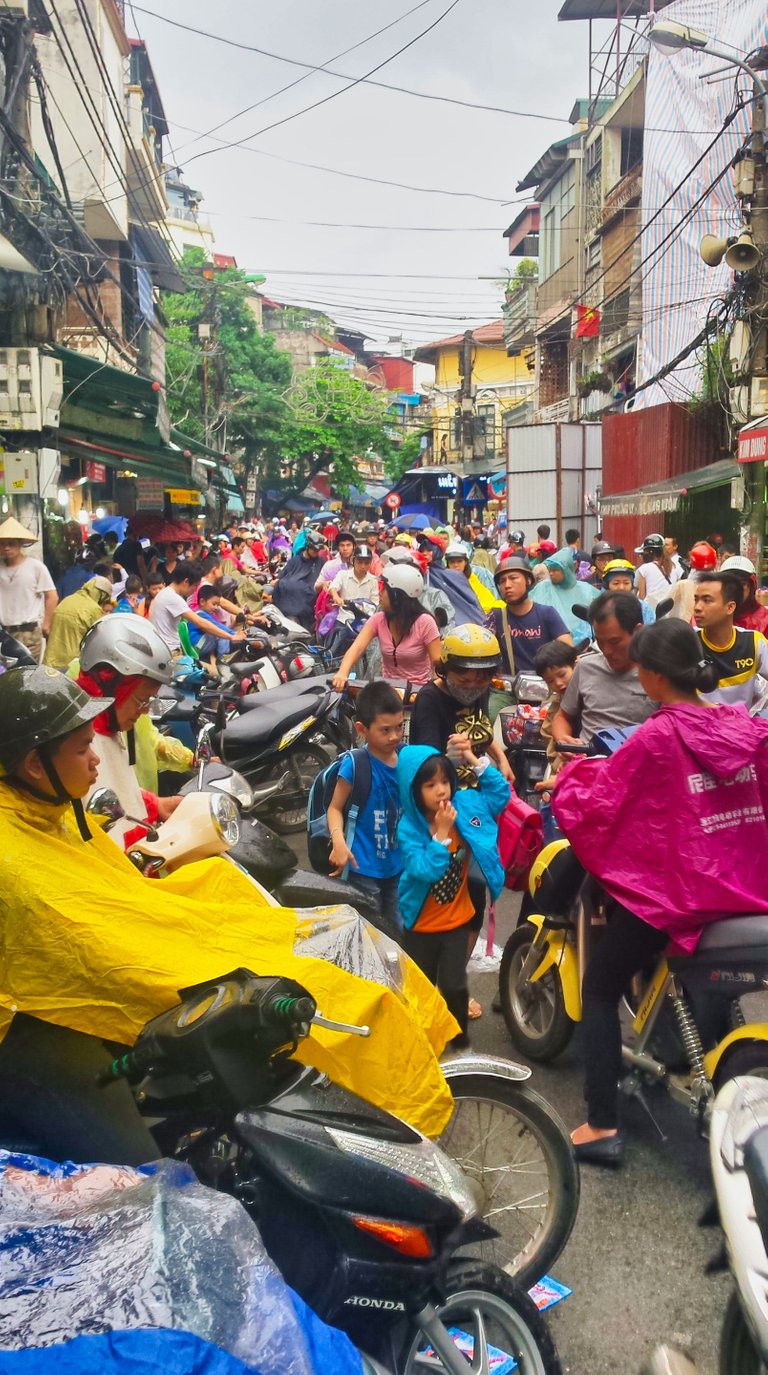 On one street that I was walking on a school got out and it was absolutely packed with people and scooters. It's actually not all that different from when schools get out in America.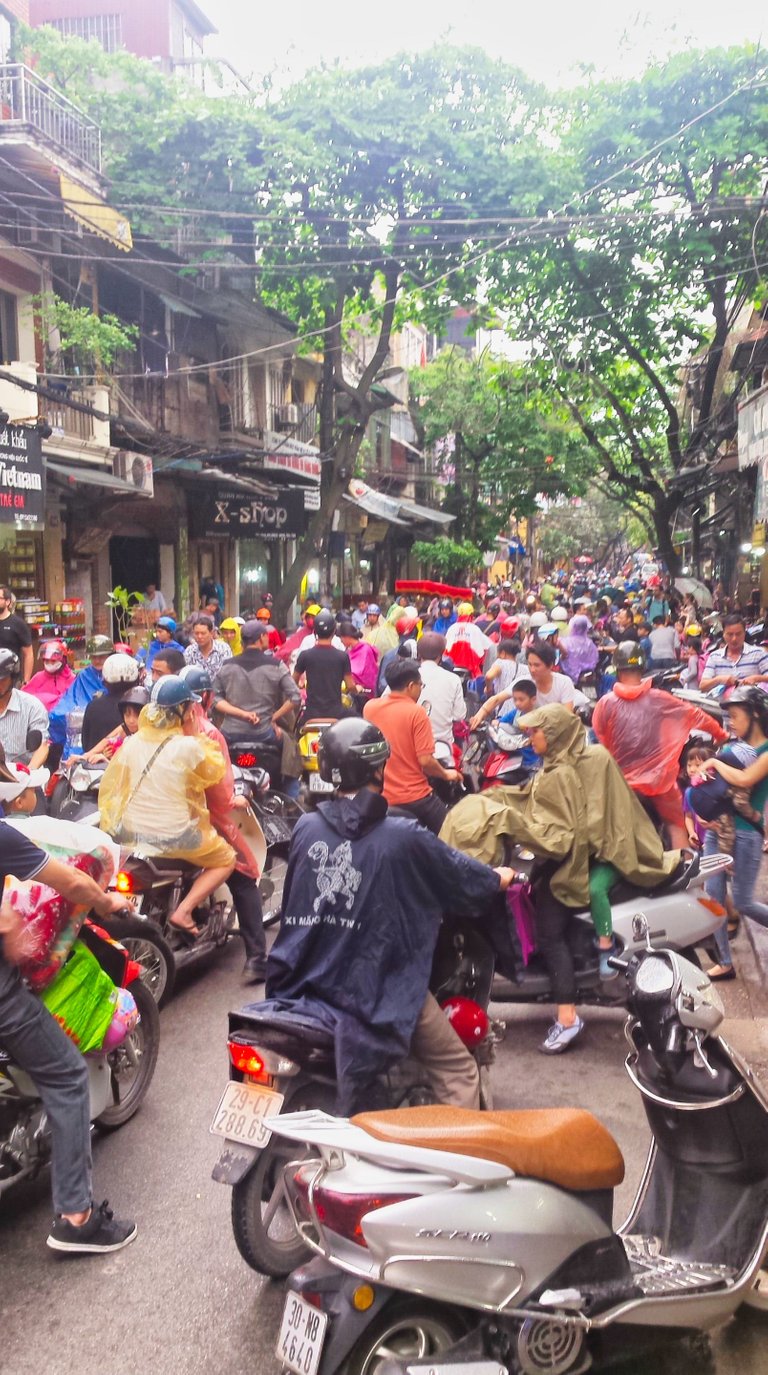 After this full day in Hanoi, I checked out of my hotel and got back on the road. A few years later I came back to Hanoi with my brother @doctorcrypto. You can read about that trip here.
I didn't stay in Hanoi for long enough to get a good impression of it on my first trip. It wasn't what I was looking for on this trip, but later I really enjoyed it.
That's it for this one. I hope you'll join me tomorrow as I continue my trip north!