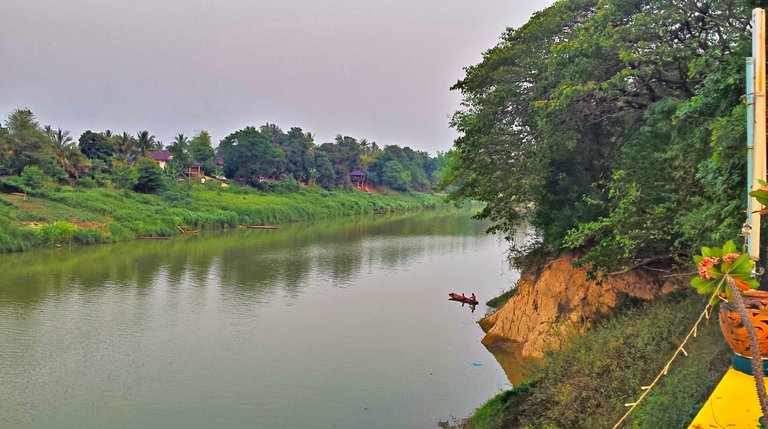 This is the only photo that I have of Paksan. I went to a restaurant for some chicken lap and beer. It was next to a pretty river. I don't recall much else about the city.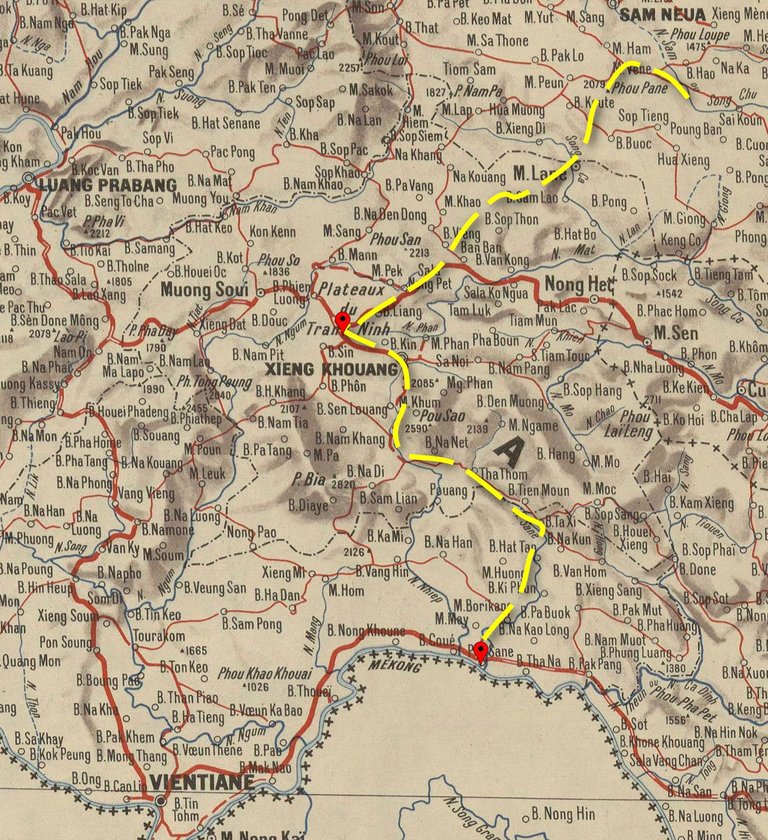 My trip from Viang Xai took two days with an overnight stop at Phonsavan. I had enjoyed my previous scooter trips in Laos, but coming back wasn't very enjoyable. For one thing, I was riding with a specific purpose so I wasn't going slow and enjoying myself. For another thing, the country was on fire. Also, the people were noticeably less friendly than in Vietnam.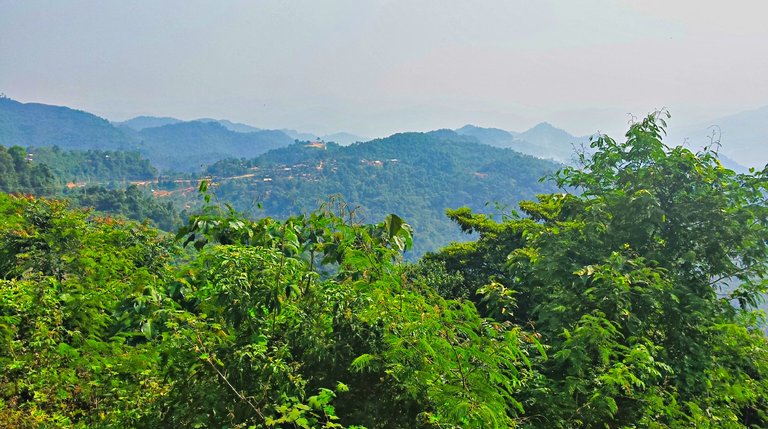 I started out by riding though some jungles in the mountains. My bike was running great and I had a lot more room on my seat. It was great.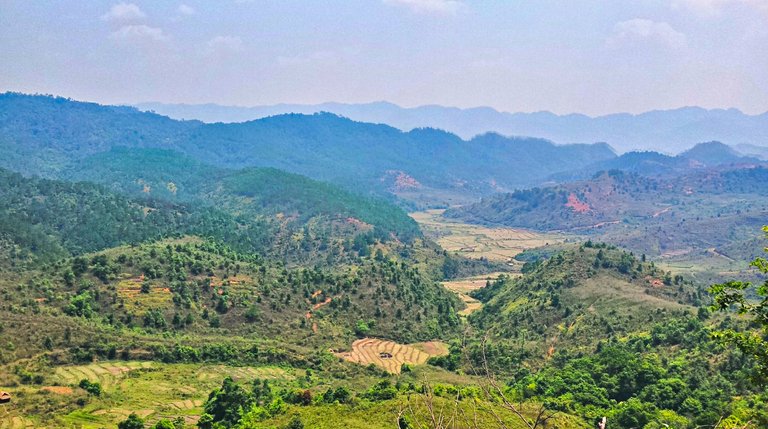 The land was pretty interesting, but it seemed like they were doing their utmost to tear it up in Laos.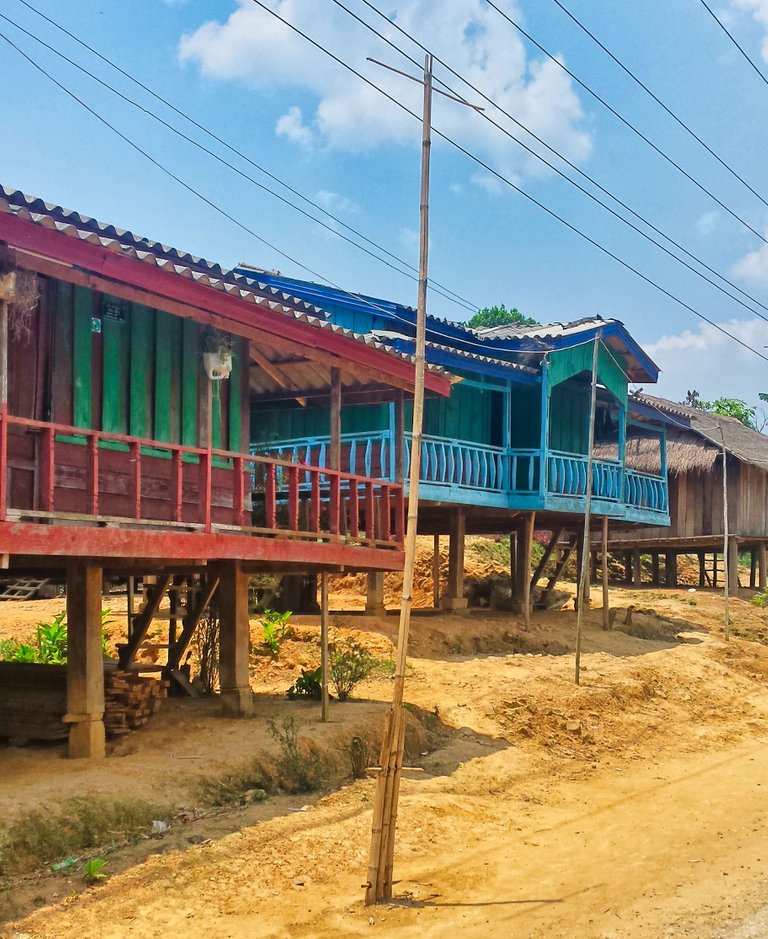 I passed through an awesome looking stilted town with brightly colored homes.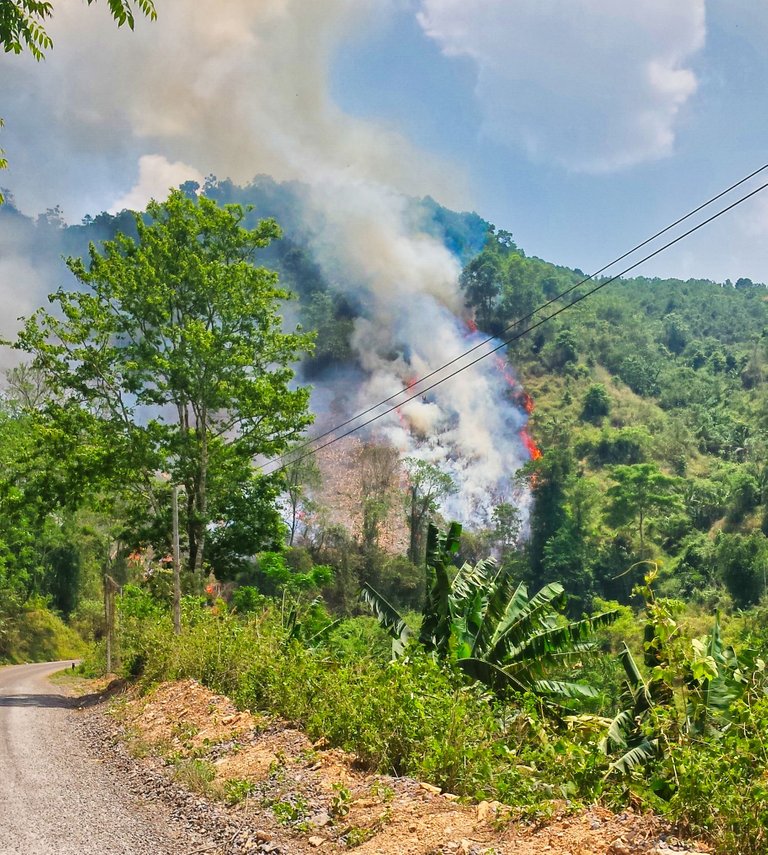 Then there were lots and lots of fires. The weather was super hot and the smoke and heat from the fires didn't make things any better. These were intentional fires. I'm not sure if they were set to clear the land or to harvest something.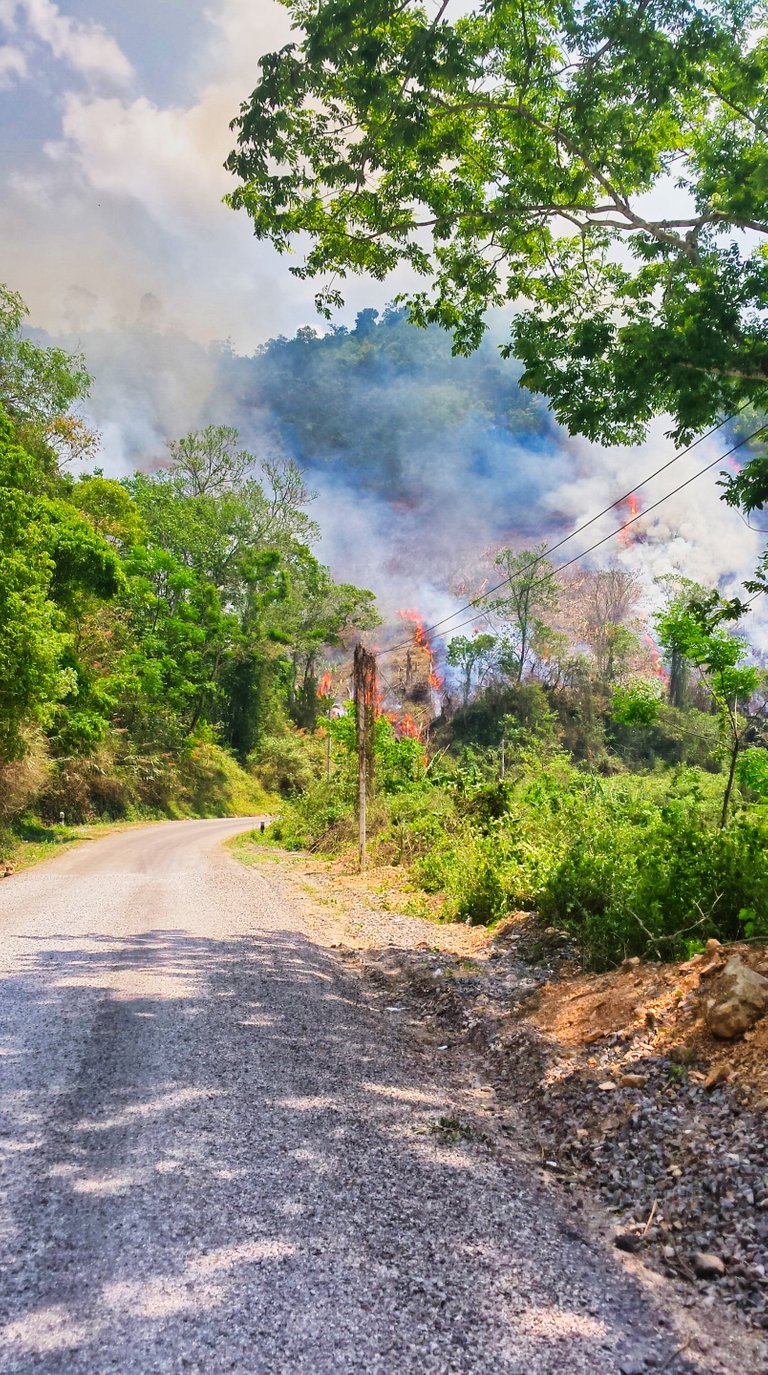 I definitely wasn't as nice as riding in Vietnam. Luckily the fires weren't too close to the road.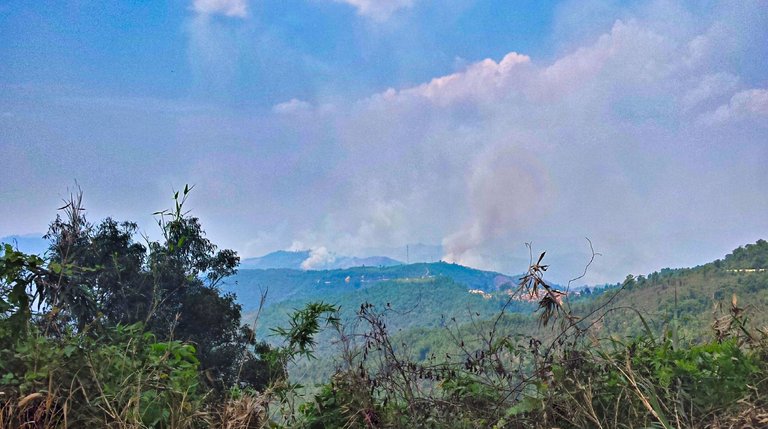 Thailand also has a burning season and some of the expats that I met there mentioned that they go to Bangkok for a few months while they burn the north.
I made it to Phonsavan and needed my luggage rack re-welded. They hadn't made the welds thick enough and the weight of my bag caused some of the welds to break. In town I found an image of a welder on my phone then kept showing the picture to people. It was much harder to get help in Laos than in Vietnam. Lots of the people in Laos wouldn't even look at the phone. They just shook their heads and wanted me to leave. In Vietnam, people seemed to love helping. They would go out of their way to try and figure out the problem and find the person with the solution.
Eventually I found a welder and was able to get some super thick welds on my luggage rack. After that, I never had any problems with it.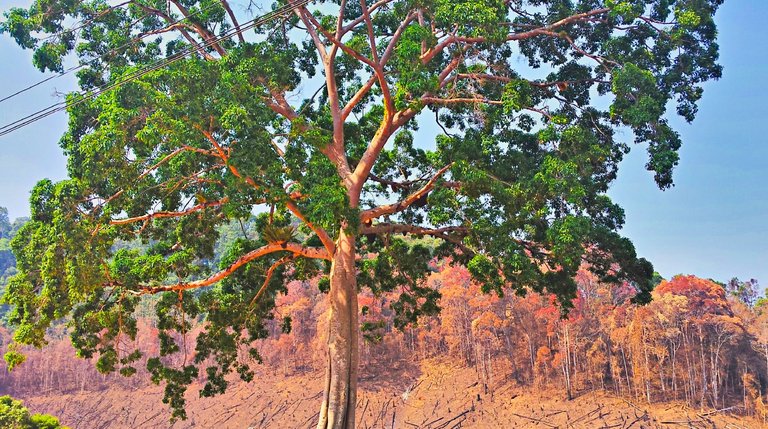 The next day I continued on my way. I only took a few photos of the ride.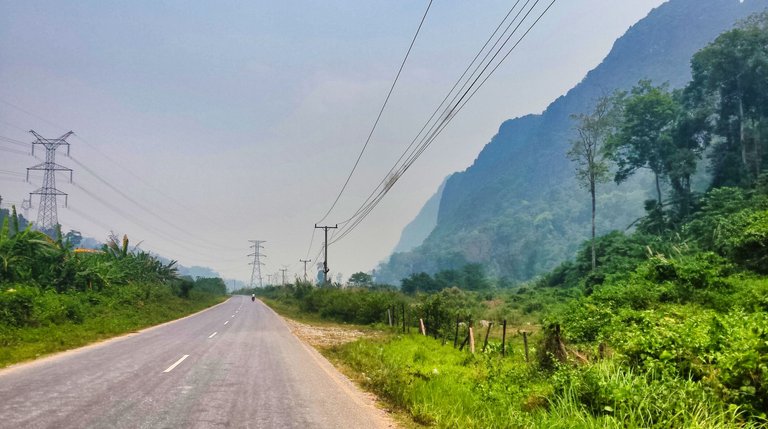 There were plenty of pretty areas that I drove though, but my heart was still in Vietnam.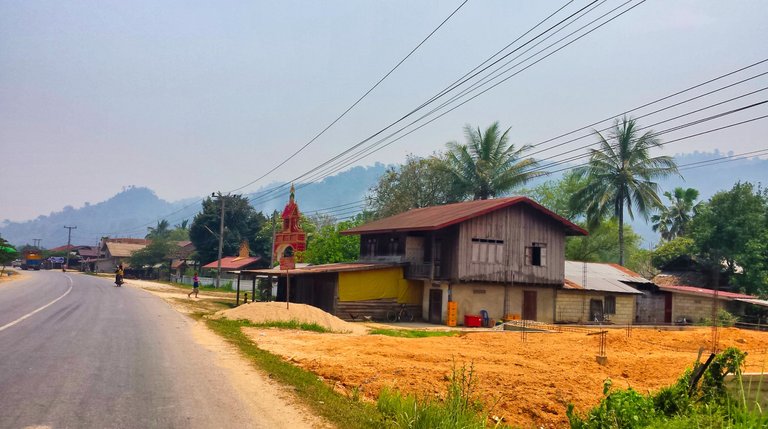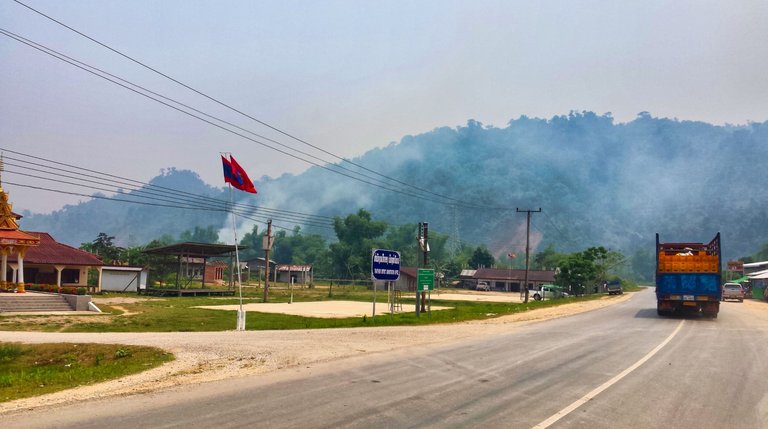 One thing I really noticed during my second time in Laos was how many cars and trucks were on the road. Vietnam is definitely a lot more scooter-friendly with fewer large vehicles.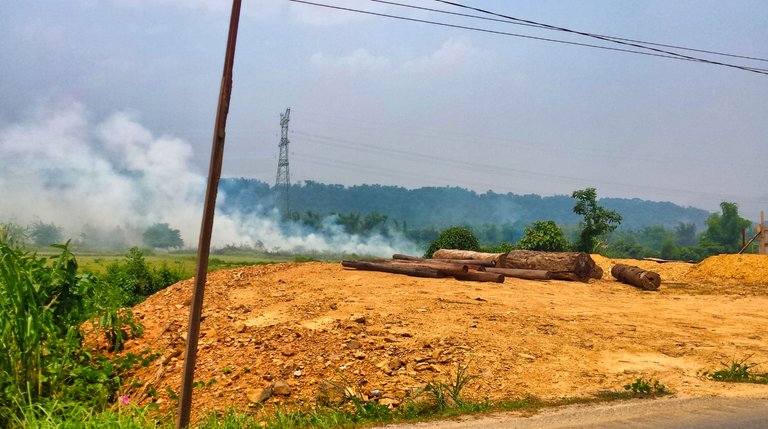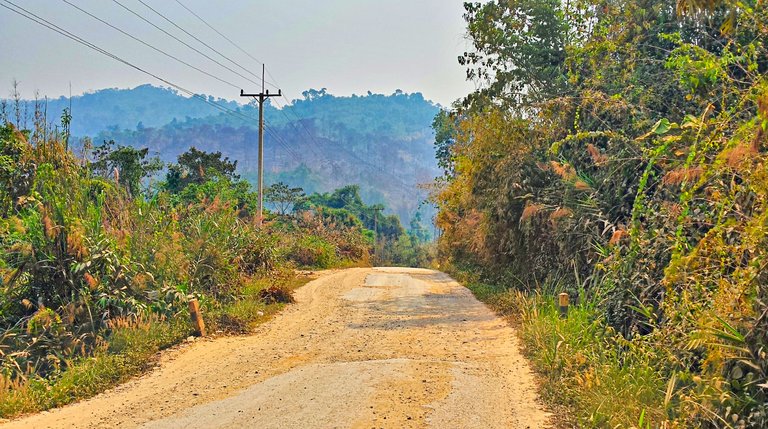 Apparently I took some rough roads in Laos, but for the most part the road quality was really good.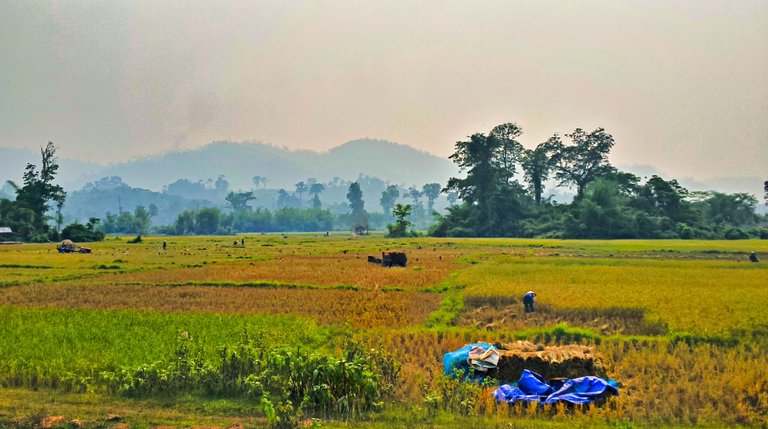 This is my last photo from those two days of riding. Actually 3 days of riding, because after staying in Paksan, I rode to Vientiane and didn't take any photos. I was in Vientiane for about a week getting a new visa and this is the only photo that I have: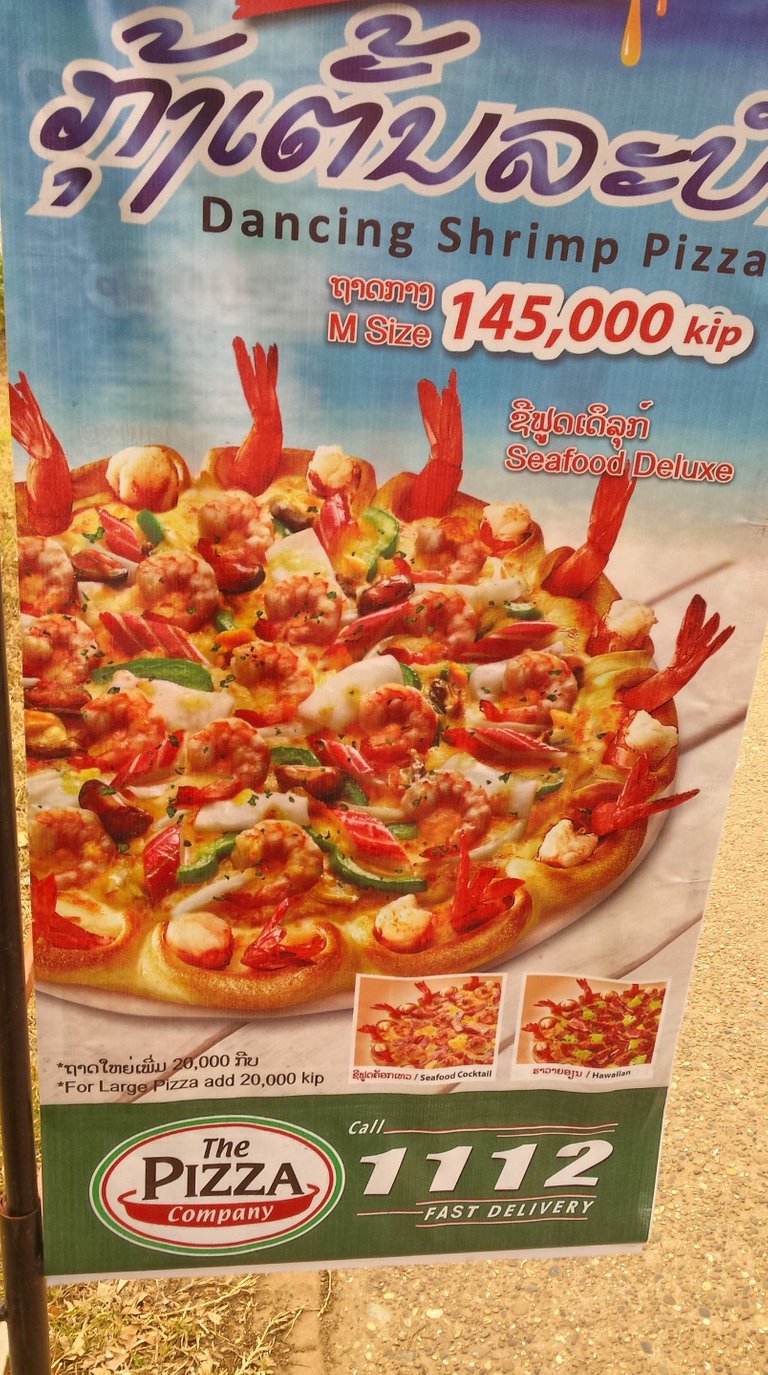 I don't like seafood so this pizza looks like a nightmare to me. But Vientiane was actually a nice stop. I had a comfortable room and there was a Philly Cheesesteak restaurant that was awesome. There were some other cool cafes and restaurants that I killed time at. Eventually I got my passport back with my new visa. I couldn't believe it, but they gave me a 3-month visa! I was super happy about that!
With a new visa, I headed back towards the border with Vietnam. I knew that I wanted to try a different border crossing, so I went in a different direction than the one I'd come from. I would end up returning to some of the roads that I covered on the Thakhek Loop. I'll go over that in my next post. The distance that I'm covering on these posts all depends on how many photos I have. I hope you'll join me on my return to Vietnam!