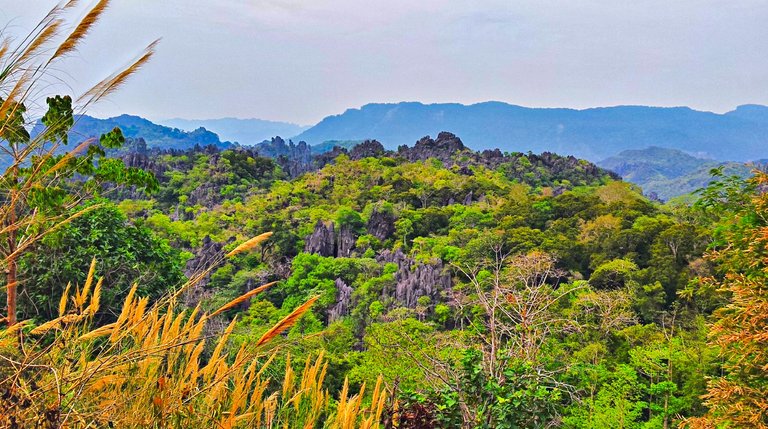 Pho Chau is a small crossroads town that is fairly close to Vinh. I stopped here after crossing the border from Laos into Vietnam. I don't remember much about this town, but I do know that I would wish I had stayed for a few days instead of only 1 night. I returned to Vietnam at the end of April and a holiday was happening. It would become extremely difficult to find hotel rooms in the next few towns.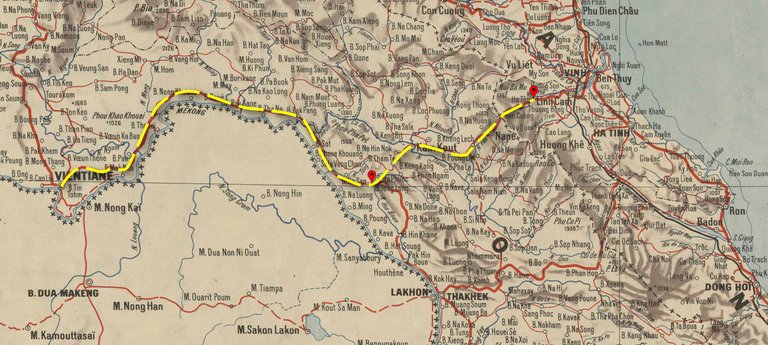 The ride from Vientiane into Vietnam took 2 days. Instead of returning to the border crossing that I'd entered Laos from, I went to another one. The Vietnam side of the crossing where I'd entered Laos from was too rough. Plus I was feeling like I wanted to go to Danang.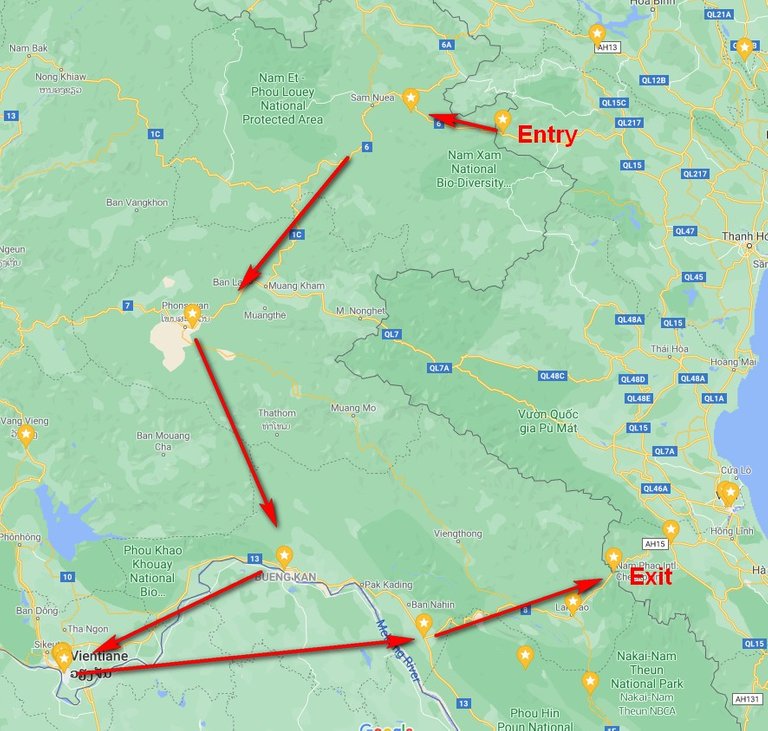 This is roughly how my route looked in Laos. I didn't cut through Thailand after Vientiane, the drawing tools on my screen shot tool are limited. I followed the Mekong river and stayed in Laos.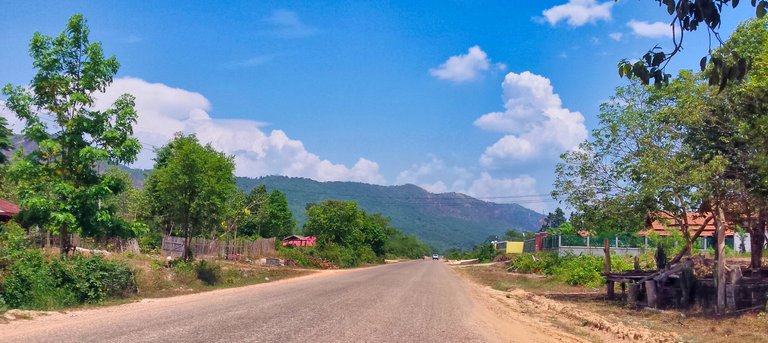 With a new 3-month visa in my pocket, I was excited to get back into Vietnam. This is the only picture that I took all day. I was trying to put as many miles behind me as possible. I'm not sure what I was trying to take a picture of.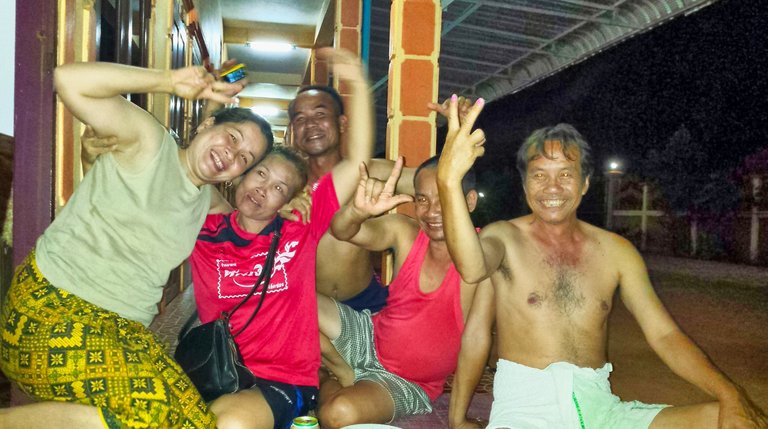 I found a hotel and this group was in the room next to mine. They were some sort of cultural dance troop that dressed as women. We had a lot of beers together and they fed me. It was a lot of fun to meet them and hang out.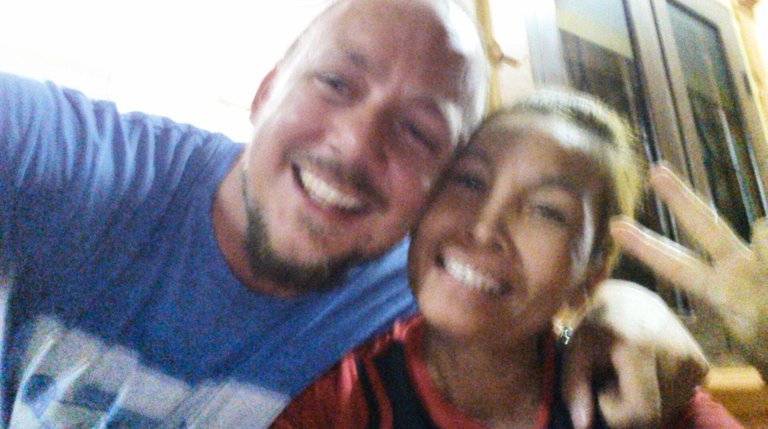 We got fairly drunk then I went to bed.
---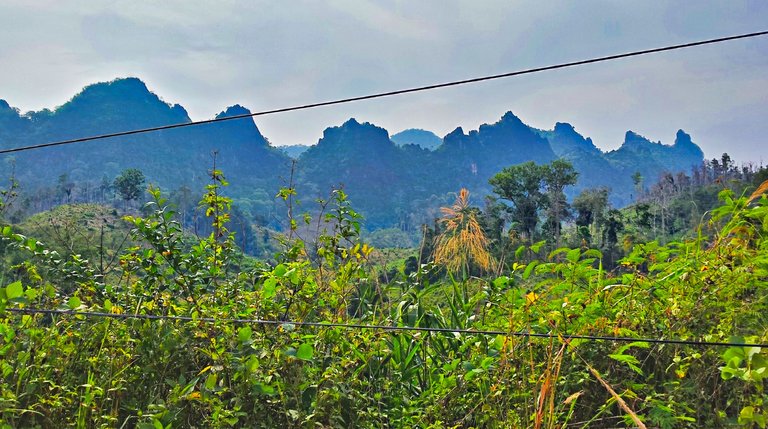 The next day I started recognizing some of the roads that I had already ridden on during the Thakhek loop.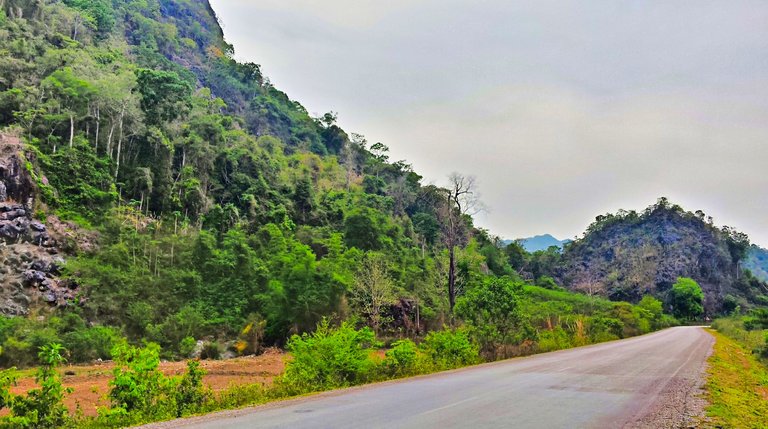 The riding was pretty nice, but I was a little worried about the border crossing. I couldn't find any information about bringing bikes into Vietnam. I was hoping that they wouldn't make me leave the bike in Laos. It would have been a little weird because the bike had Vietnamese plates and I had the registration blue card for it.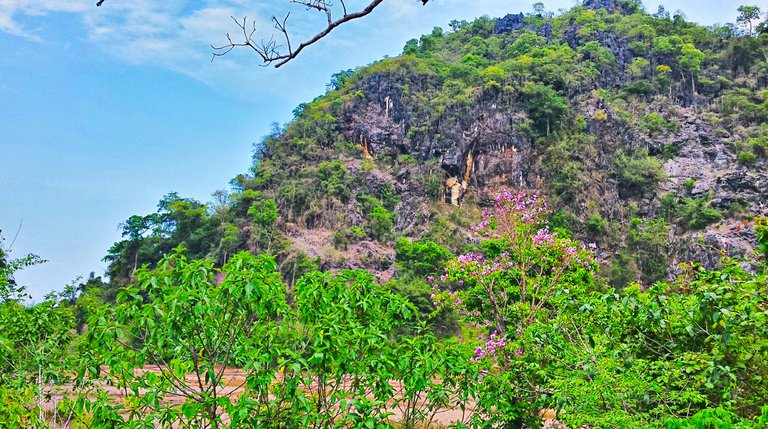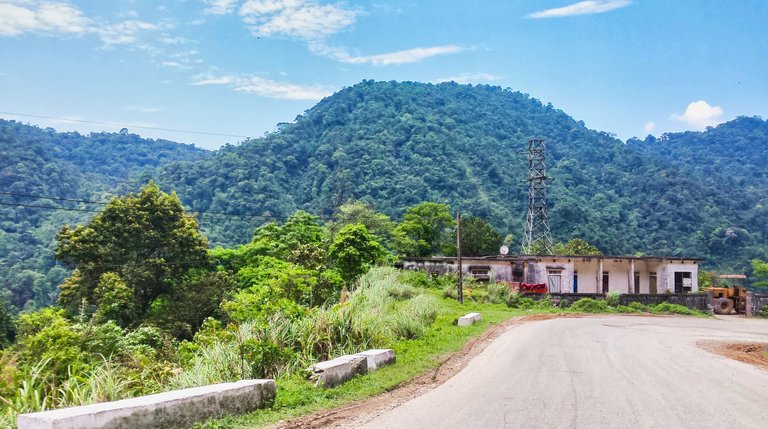 This is the closest photo that I have of the border crossing. I crossed at Nam Phao Checkpoint and it was very different from the Na Meo Border crossing. There were several buildings that I had to check in at and wait. There were also a lot more people crossing. Several busloads of people were trying to get through.
After getting my passport stamped, I was waved through. A little ways down the road, a guard flagged me down and stopped me. He started asking about the bike. I gave him the receipt from Laos customs when I brought the bike in. I'm pretty sure the guard was just looking for a bribe, but I'm pretty good at playing stupid so I did a lot of shrugging and smiling. Eventually he let me go through.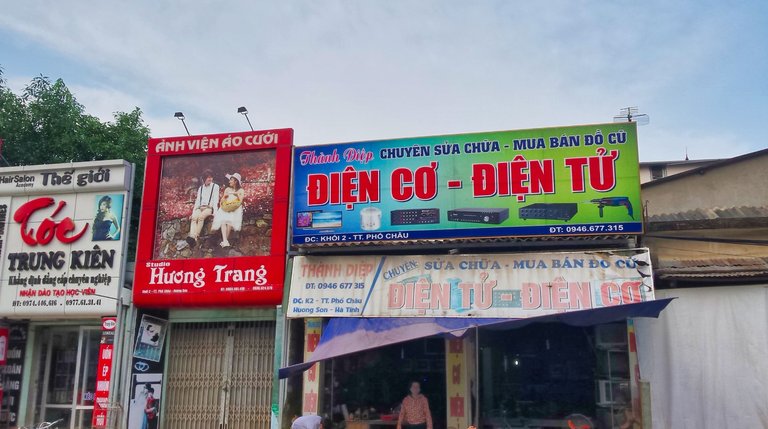 This is the first photo that I took after returning to Vietnam. I can't for the life of me see what I was trying to take a photo of. Sometimes I took photos of bad English or Vietnamese words that mean something funny in English. Maybe I was working on a Facebook post about the signs in Vietnam or something. I don't know.
A couple of hours later I made it to Pho Chau which is a little town that looks like thousands of other little towns in Vietnam. I found a hotel and was excited to visit the Beer Hoi (beer on tap) next door.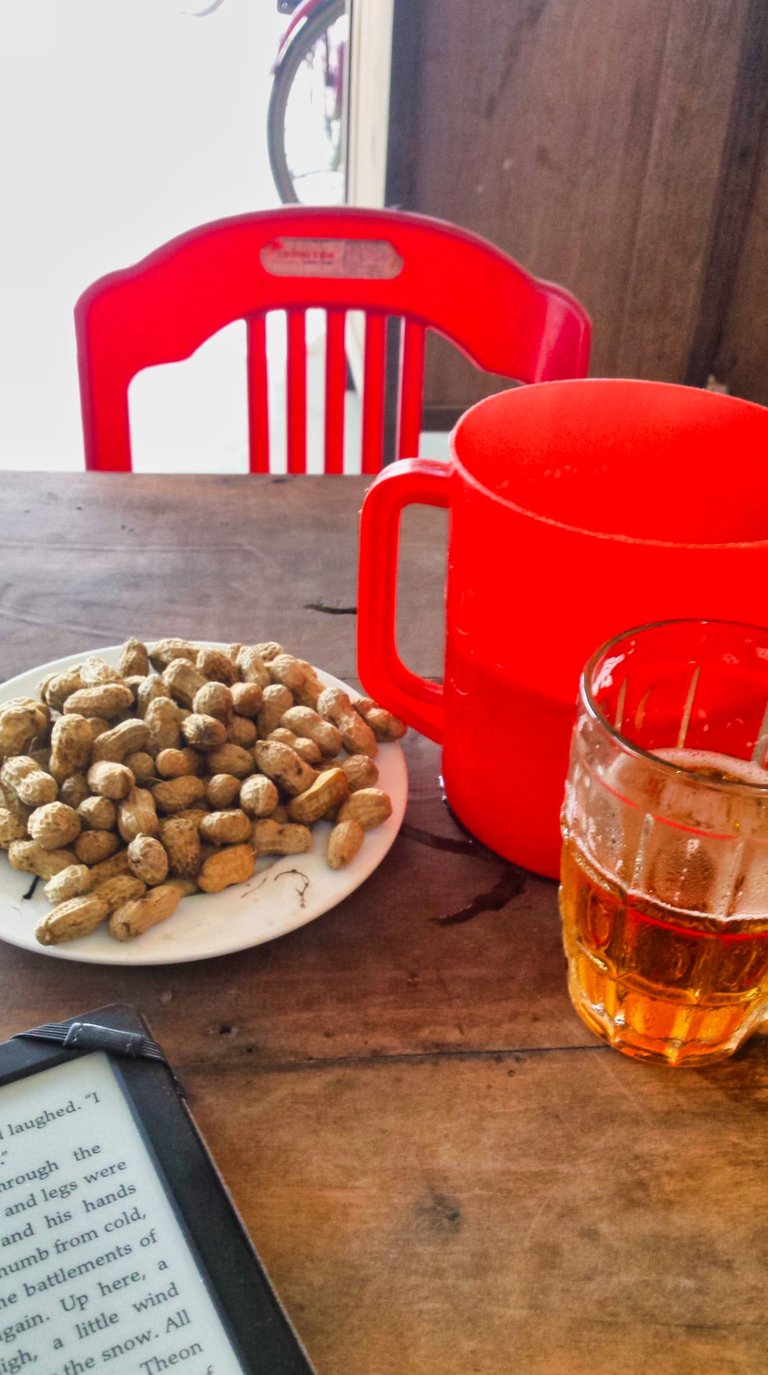 Beer was something like 1 or 2 dollars for a pitcher and it was good. I was glad to be back in Vietnam!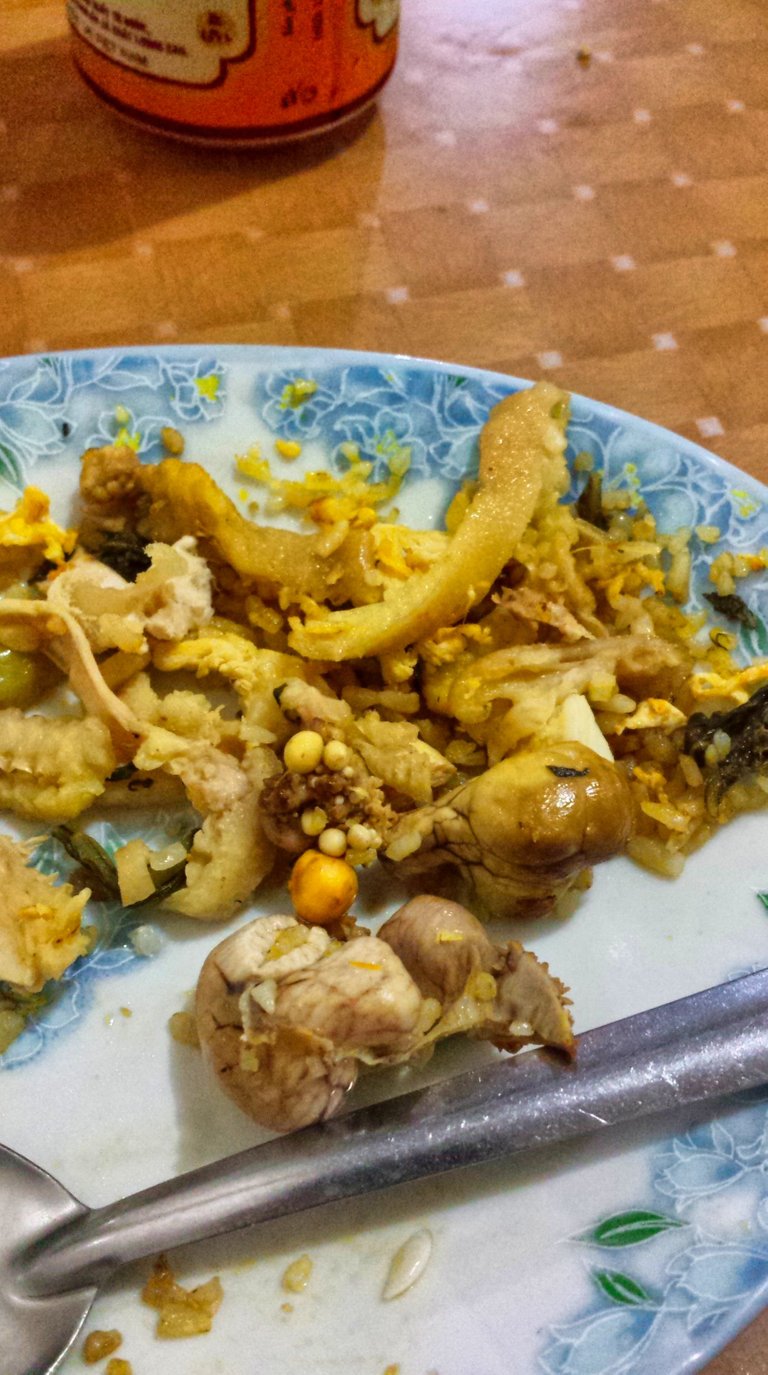 I wasn't super glad about the food that night. I ordered some chicken fried rice and there were guts and weird parts in it. I know that most of the world eats a lot more of the bird than most Americans do, but that doesn't make it any more appetizing to me. Unless it's ground up into a hotdog or sausage, I just can't eat animal guts.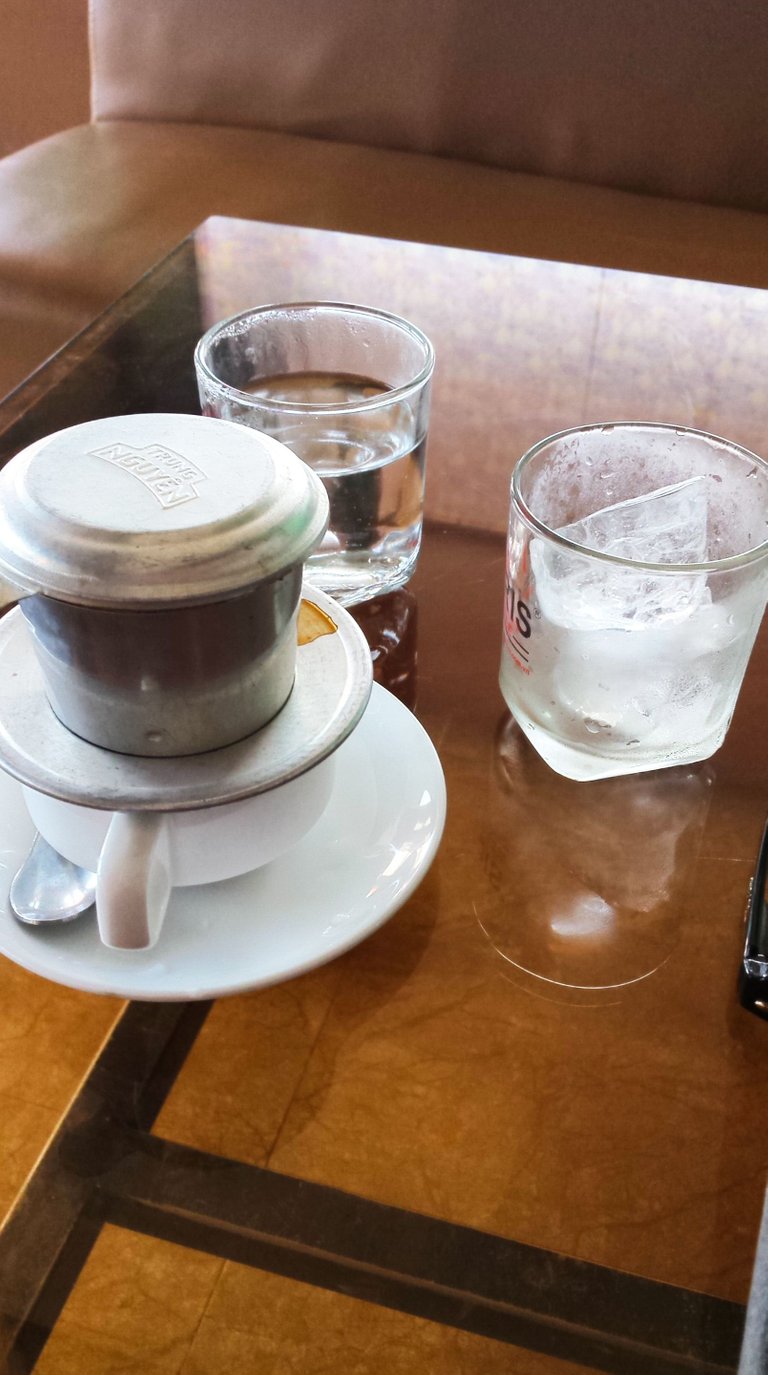 The next morning I had a coffee before getting on the road. I love Vietnamese coffee. It was my favorite kind of coffee for many years before ever coming to Vietnam. It was a real treat to have it here. The little metal thing on top of the cup is full of strong coffee and hot water. There are holes in the bottom of the metal thing and the coffee drip brews and slowly fills up the cup. The ice is used to cool and water down the coffee if it's too strong. It was great!
The plan for the day was to drive down to Phong Nha Ke Bang. It's the tourist area next to Dong Hoi that I had passed through but didn't stay at.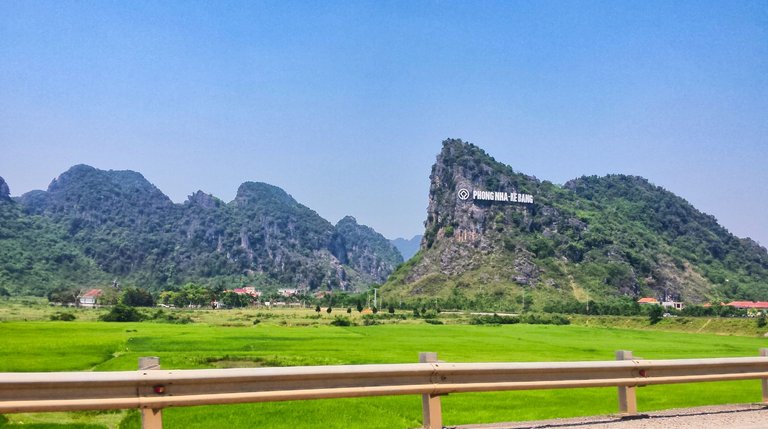 Here's a photo from when I first drove by it. It had seemed like a cool place and I figured they would have a lot of hotels. I'll discuss my return to this area in the next post. I hope I'll see you there!